You know the drill. Exhausted, you fall into bed. But, then you can't fall asleep. Some days you may fall asleep instantly, but then wake a few hours later, your heart racing, your mind going over every conversation you've had and every thing that's brought you shame since kindergarten. Some nights you don't even try to sleep—what's the point?
As it turns out, sleep deprivation is serious. According to many studies it ranks up there with poor diet and lack of exercise. When the situation becomes chronic, it can lead to profound health issues, from diabetes to obesity. Further, some research has shown that when you experience a 24-hour period without sleep, your body responds as if you've got a blood alcohol concentration of 0.10. That makes you illegal to drive in most states—let alone work, get the kids to school, live your life.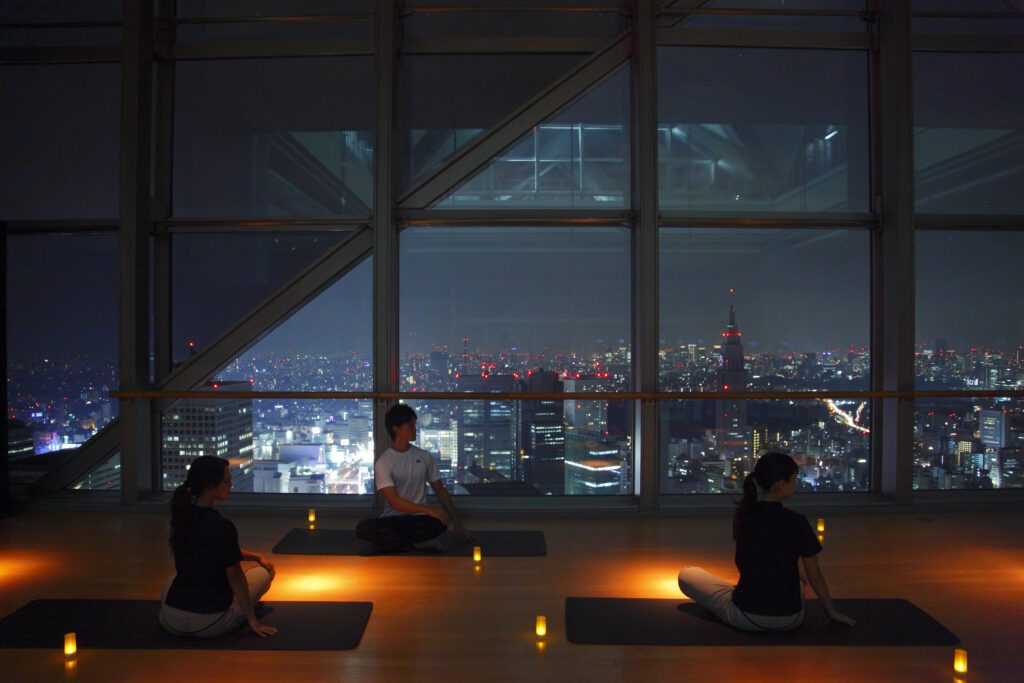 The ongoing pandemic has brought sleep issues to the forefront. Various studies report that nearly forty percent of the world population has fretted their way through the agony of wakeful nights during the disease's tenure. We all have our remedies to fight sleeplessness: hot milk, chamomile tea, aromatherapy, a boring book, melatonin or magnesium. For me, it's this: When I studied yoga in India, a teacher taught me a cure. He told me to stop worrying about when I might fall asleep by putting myself into shavasana, that corpse-like pose that ends every yoga practice. Ideally, its an hypnotic-like place between wakefulness and sleepiness. "Do this, and you won't need to sleep," he said. "Do this and you will get eighty percent of the benefits of the best sleep you've ever had." I don't know if his method has been proved by scientific fact, but for me, the shavasana trick works like a charm. When I find myself restless, I just lie still and engage in corpse pose, letting images of waves on the sand wash over my brain and clear any intruding thoughts. When I do that, I either fall asleep after a short spell or I lie semi-awake all night, but without the agony that comes from obsessing over my lifelong list of misdeeds or those plans for a better tomorrow. Miraculously, as my teacher promised, after a night of shavasana, I do feel well rested when I leave bed and start the day.
While that yogic trick amounts to just one suggestion, a slew of spas and hotels have begun to address the world's ubiquitous sleep problem their way. They've woven sleep aids into their repertoire, from bonafide spa treatments to in-room amenities. We've rounded up a few for your reference. Here comes the sandman!
When London's The Cadogan, A Belmond Hotel reopens this spring, they'll launch their partnership with Harley Street hypnotherapist and sleep expert Malminder Gill to offer a new service for guests. Called Sleep Concierge, it includes a meditative recording by Malminder available via the Belmond app, a pillow menu ensuring the perfect fit for every type of sleeper, the option of a weighted blanket, a scented pillow mist and a new bedtime tea service. For a more personalized experience, guests can book a private one-on-one session with Malminder. belmond.com
Though Park Hyatt Tokyo's spa Club On The Park prides itself on its sweeping city views, it also knows how to guide guests to look inward. Take part in its Good Evening Night Stretch, a complimentary 30-minute program, designed to prepare the body for restful sleep. Slow stretches and breathing exercises loosen muscles to bring balance, while oils (designed to promote circulation, help digestion and relieve stress) scent the air. An herbal cuppa concludes the experience.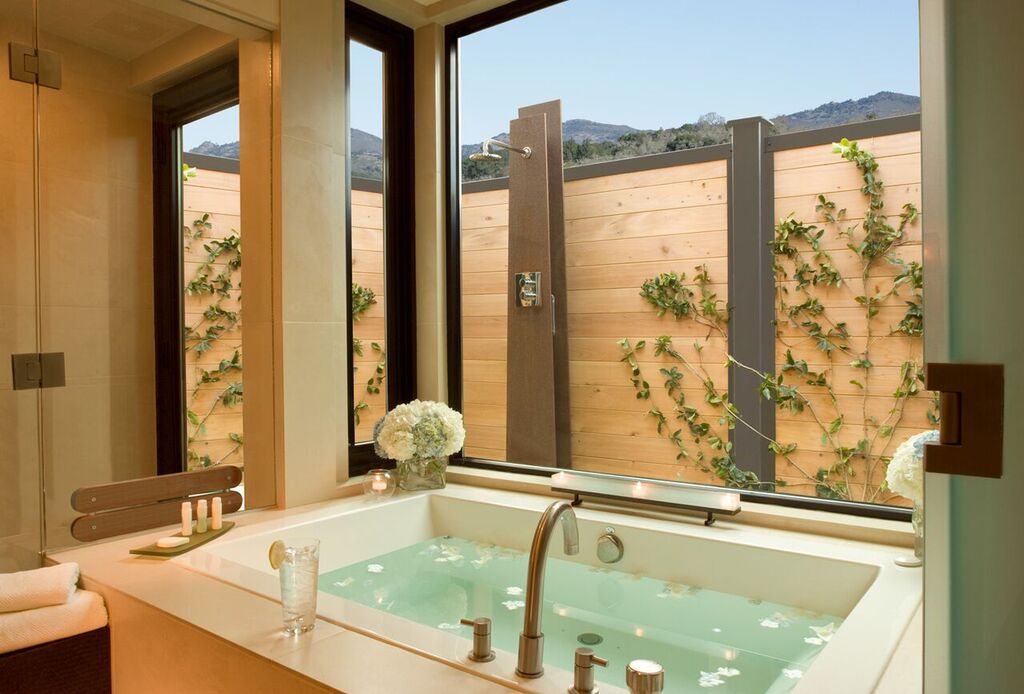 You may think wine tasting might lead to a peaceful sleep, but too many tipples may have the opposite effect. To whit, Napa Valley's Bardessono Resort & Spa lulls you to snooze with an in-room Peaceful Sleep treatment Soak in a staff-prepared, essential oil bath, followed by a calming body butter application. The Spa Bath menu includes options such as Me Thyme Bath, with the immune supporting aromas of thyme, juniper and rosemary or the Clarifying Sage Bath with sage, citrus and geranium for focus. Afterward, snuggle into bed with a warmed, herbal pillow beneath your head.
In a land of Buddhist temples, coconut groves and pristine beaches, take five days for yourself to study the art of soulful sleep. On Sri Lanka's far southern side, edging the Indian Ocean, stylish Anantara Peace Haven Tangalle Resort draws wellness seekers for a number of programs from detox to weight loss. One of its most popular packages, Balance Wellness Deep Sleep Ayurveda Programme utilizes Ayurvedic principles, spa treatments and contemplative activities to support stress agitated nap seekers in their quest for taking control at snooze time.
The surrounding terrain drives the vibe at Spa Aiyana at California's Carmel Valley Ranch, where indigenous botanicals, herbs and flowers play a role in rituals and cures. But the retreat's Hypno-Health: Wellness for Mind & Spirit, led by in-house hypnotherapist Dr. Bee Epstein Shepherd goes beyond the landscape's bounty to focus on revolutionary sleep-focused sessions that target the within. Using hypnosis to reduce stress and anxiety, she teaches guests to bring calm and lucidity to thoughts and provides helpful self hypnosis techniques to keep the treatment going at home.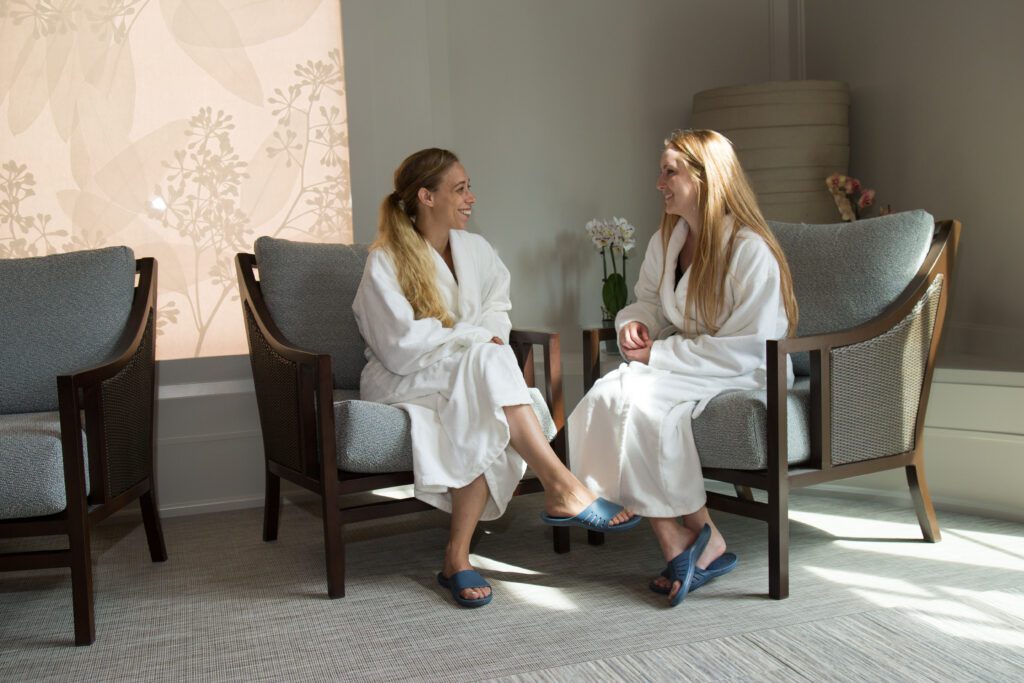 Named for poet Ralph Waldo Emerson, Emerson Resort & Spa in New York's emerald Catskills passionately embraces its mission to bring thoughtfulness and consciousness to its guests. Supporting exhausted visitors in their pursuit for forty-well-slept winks, the haven's Emerson Reset treatment uses a synergy of graceful textures, essential oils and the power of human hands to nudge dreamland. Modeled around Comfort Zone's ProSleep™ products and rituals, Reset brings harmony to circadian rhythms with Eastern modalities, music and soft brushes.
Some people find the rhythmic sound of a train to be soporific enough. But, just in case the choo choo's song won't suffice, the Royal Scotsman, A Belmond Train, which does luxury treks through the Scottish countryside, has a solution. Just the ticket for soothing relief, British spa brand Bamford Haybarn Spa brings calming spa treatments on board. Try 'b-Silent', which begins with a foot bath and finishes with a full body massage, targeted to release chronic stress, one of the main causes of depleted serotonin.
belmond.com