May-June 2020
Wellness & Beauty Issue Sophia Loren, In an exclusive interview, legendary actress shares her secrets to living a long, healthy, active life. See resort-like sanctuary estates ideal for shelter-in-place. Read about the enchanted world of essential oils. Discover simple wellness practices for complicated times.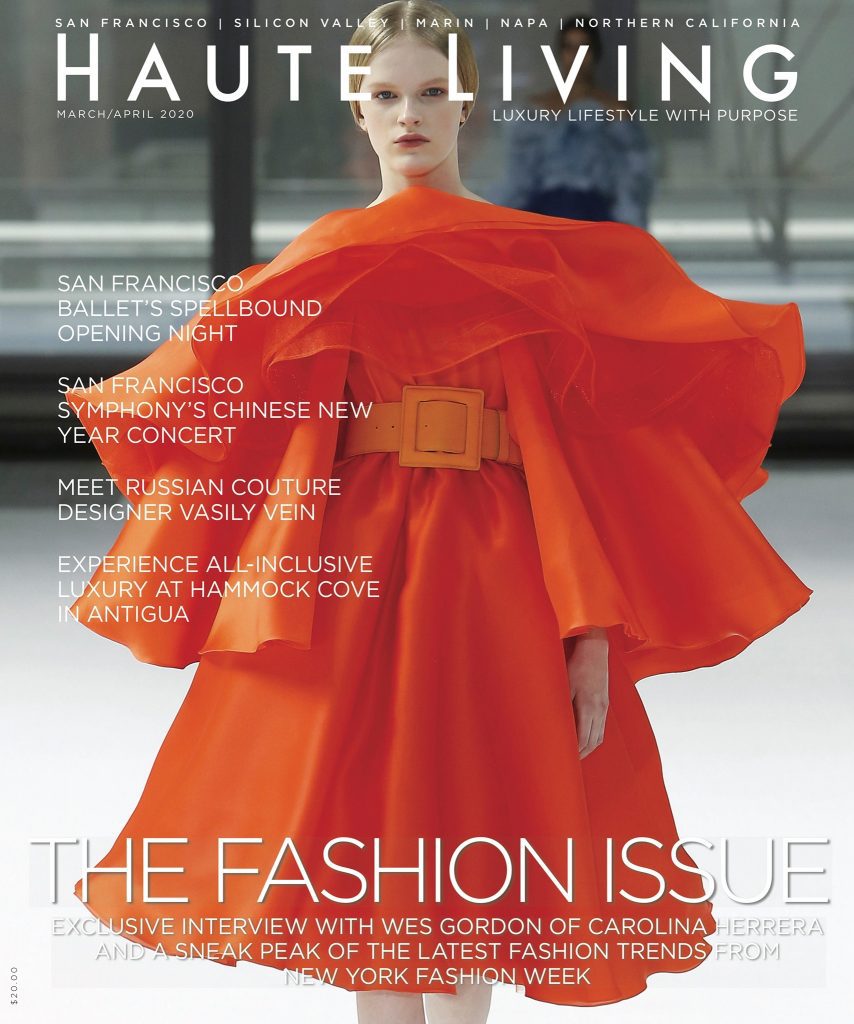 March-April 2020
Check out the latest fashion trends from New York Fashion Week. Meet Wes Gordon, Carolina Herrera's creative director and designer. Take a trip down the rabbit hole at Canyon Ranch Wellness Retreat in Woodside. Relax beachside at Antigua's newest luxury all-inclusive Hammock Cove. See Isaac Mizrahi in concert in Palo Alto, and so much more.
January-February 2020
Greeting the New Year 2020, this issue starts with two of San Francisco's most beloved events: the San Francisco Ballet's Opening Night on January 16 and San Francisco Symphony's Annual Chinese New Year Concert and Banquet on February 1. Our cover story features Helgi Tómasson, Artistic Director and lead choreographer of San Francisco Ballet. In an exclusive interview with Haute Living, he shared some insight from his childhood in Iceland and Denmark to his dances at Joffrey and Harkness Ballets and his 15 years with the New York City Ballet as a principal dancer, an outstanding career that earned worldwide recognition.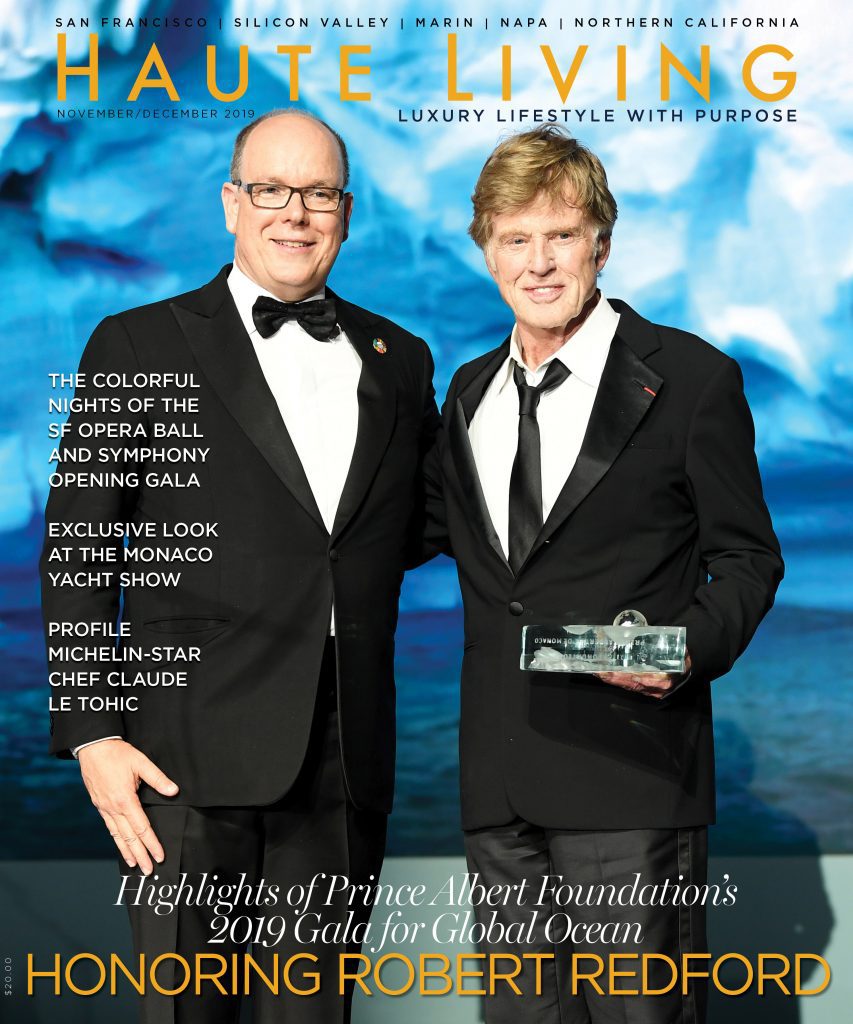 November – December 2019
As we are about to bid farewell to 2019, we celebrate many of our favorite fall events in this issue: the San Francisco Fall Show, the Mill Valley Film Festival, the Monaco Yacht Show, the Monte-Carlo Gala for Global Ocean, the European Culture Prize. We also capture the highlights of San Francisco Opera Ball and San Francisco Symphony Opening Gala. This issue is also packed with cuisine, drinks, fashion, shopping, and travel. Enjoy the festive stories and beautiful images while curling up by a cozy fire at home.