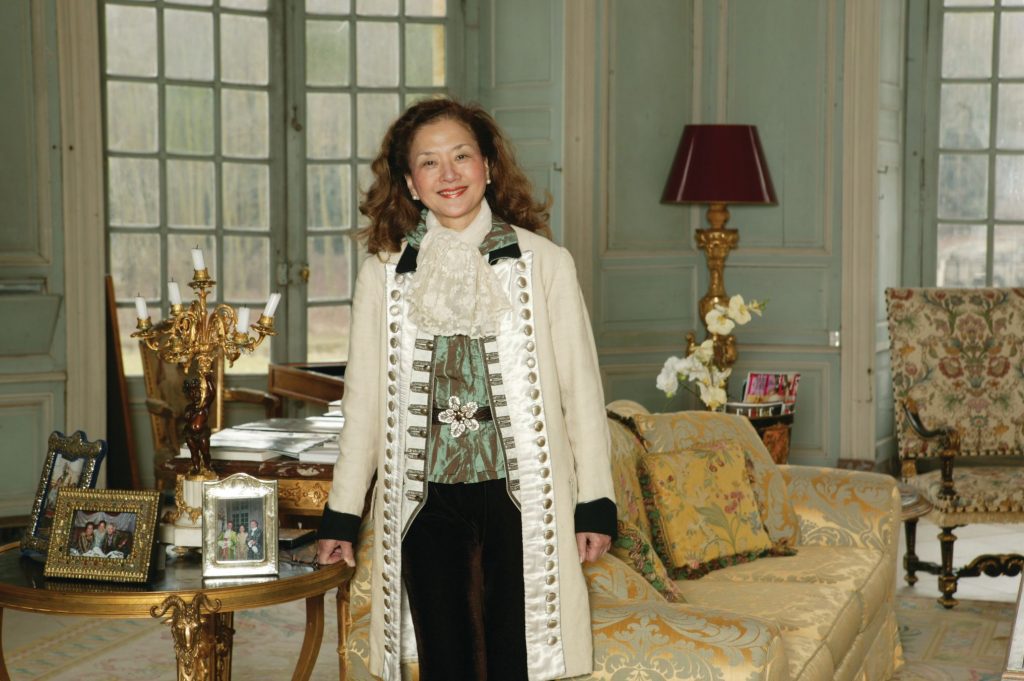 Olivia Decker
Perhaps this is not your typical "rags to riches" story, because in Olivia's case, even her "rags" were interesting. Her story includes an escape from Communist China, adventures in a few foreign countries, and a life steeped in the Asian tradition of hard work and respect for knowledge. As the eldest of five children, she overcame extreme poverty by working part-time jobs, reading hundreds of books, writing articles for newspapers, and singing opera arias during her school years. She imagined herself in Russia, France, Spain, and Italy when she read War and Peace, Le Comte de Monte Cristo, The Sun Also Rises and singing Italian operas. The talented soprano took writing classes and voice lessons.
Olivia was born in Shanghai into a family descended from Ming Dynasty nobility. The communist government took over the country, killed two of her uncles, and confiscated family properties and wealth. She escaped China with her mother, sister, and nanny on a refugee ship that took them to Taiwan. She spent her early years in Taiwan, Hong Kong, and Japan. Living in different countries, Olivia became fluent in three dialects of Chinese—Mandarin, Taiwanese, and Cantonese—Japanese, and English.
Young Olivia dreamed of becoming a journalist, but her life followed a different path, which included being a sidekick on TV comedy show Night Punch in Japan.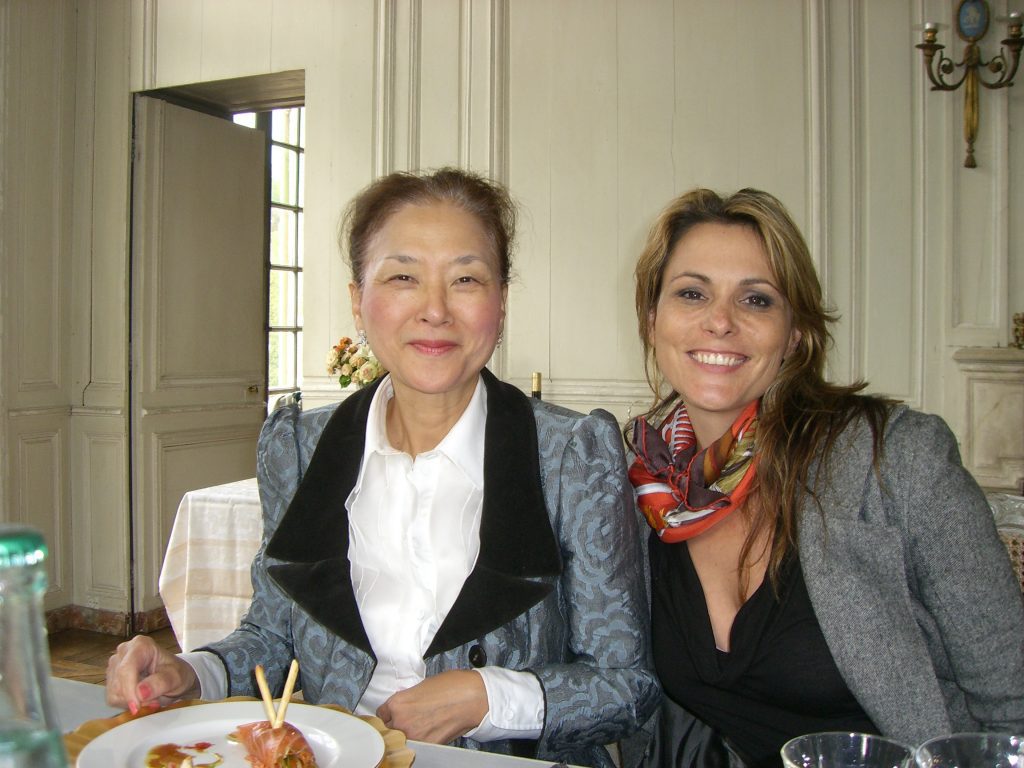 Olivia emigrated from Tokyo to San Francisco in 1975. Knowing no one, but speaking many languages, she worked as an assistant manager at Grand Hyatt Union Square before launching her career in real estate in 1979. Olivia said that the reason she chose luxury real estate was that Bay Area properties were much less expensive than Tokyo's high prices. Being naturally curious enabled Olivia to indulge her love for beautiful homes and interior design.
Combined with her passion for serving clients, this made real estate the perfect path for her. She became the number one sales agent in the United States at Merrill Lynch Realty in the mid-1980s. At that time, Merrill Lynch was the largest real estate company in the world with over 16,500 agents.
Olivia's success was even more significant because English is not this self-made woman's native tongue. This confluence of amazing traits featured her on the front page of SF Examiner, the cover of Pacific Magazine, and a 1988 half-page Wall Street Journal story about her departure from Merrill Lynch to start her own real estate firm. Her clients are quoted saying: "If you have a very expensive home to sell, her name comes to mind before anyone else's." San Francisco Chronicle crowned Olivia as "perhaps the most well-known residential real estate broker in the nation." Throughout the industry, she is known as the "Queen of Luxury Homes" and "Countess of Marin," the title of her cover story on Pacific Magazine.
Among many properties Olivia has owned, two were French châteaux: Château de Grimaldi in Aix-en-Provence and Château de Villette near Paris. The seventeenth-century historic landmark Château Villette was a huge restoration project with 20 bedrooms and 20 bathrooms on 200 acres. Potential buyers included Michael Jackson and the wealthiest Frenchman Bernard Arnaut of LVMH: they visited the property but decided not to buy it. Fearless, Olivia dove into the restoration project with monthly trips to Paris in 1999, while she sold $120 million of properties back in San Francisco that same year.
People thought she was crazy with two 350-plus year-old châteaux in France and a thriving real estate business in the Bay Area. But the hard work and writing a lot of checks to workers paid off: Château Villette had its grand opening in April 2000 with beautiful grand salons, 20 renovated bedrooms, 20 brand new bathrooms (there were only five bathrooms in the entire chateau before the renovation), three new kitchens, restored chapel, all new heating system, electrical, plumbing, and Wi-Fi. For 15 years, she operated the two châteaux as locations for luxury charity events, weddings, culinary retreats, luxury vacations, filming, and fashion shoots. Her customers included Spice Girls, Sharon Stone, Pamela Anderson, Lenny Kravitz, John Travolta, Tom Hanks, a Russian prime minister, Vogue magazine shoots, many TV commercials, and author Dan Brown who wrote part of The Da Vinci Code.
Sony Pictures filmed The Da Vinci Code at Château Villette. Dozens of French movies were filmed at Villette too, including Le Comte de Monte Cristo starring Gerald Depardieu and a movie about Casanova's life story. Olivia sold both châteaux when the French elected socialist President François Hollande in 2012.
Olivia is no stranger to magazine publishing. She wrote articles for magazines and newspapers in college and advertised in various magazines, including the Haute Living magazines in New York, Miami, Los Angeles, and San Francisco. She has been an ambassador for Haute Living, San Francisco since 2009, writing an ambassador column every issue and blogging for nine years. Writing has been one of her passions since she was a teenager, although she admits, "Someone needs to check my grammar, as English is my fifth language." Olivia calls the new Haute Living, San Francisco magazine venture her "night job."
Don't worry, she won't drop the ball falling asleep on the job. Her nights are long, as she works daily until 2 to 3 am. Her new plans for the magazine include a new tag line, "Luxury Lifestyle with Purpose." Under her direction, the magazine will feature more philanthropy events and inspiring stories of individuals who overcame the odds and now inspire others. She will cover the unique Bay Area lifestyle, which complements her luxury home business. An active philanthropist herself, Olivia has been on the San Francisco Opera Guild Board of Directors since 1995. Her community involvement includes BUILD, SF Opera Guild, USCF Benioff Children's Hospitals, ARTSmart music education, Belvedere-Tiburon Library, and Festival Napa Valley for which she serves on the board of directors.
Her life experiences—both the good and the sad—make Olivia Hsu Decker the perfect person to head up Haute Living, San Francisco. Her depth to her that will be beautifully translated in the magazine's pages. Her goal is for readers of Haute Living, San Francisco to be empowered by what they read, educated by timely articles about important issues, and inspired by the feature stories of incredible people accomplishing amazing feats and deeds in San Francisco and beyond.