We are privileged to have some of the industry's top leaders contributing their insights and information as our Ambassadors in every issue. Each of our Ambassadors is passionate about their topic of expertise and gives our readers valuable commentary on timely subjects that resonates with our community.
Lydia Graham – Health & Wellness
Lydia is a passionate advocate of healthy living. She has launched and positioned many health and wellness- related companies, products, technologies and organizations receiving more than 100 awards nationally and internationally. Her focus in the health sector is specifically on life sciences, aging and longevity. She is a partner and investor in several recognized national brands. She sits on the board of the Buck Institute for Research on Aging whose mission is to eliminate the threat of age-related disease for today's and future generations. It is the only independent research organization globally dedicated to extending the healthy years of life. Like the scientists at the Buck, Graham envisions it will be possible for people to enjoy life at 95 as much as at 25.
Dr. Nina Clark Ericson, Ph.D. – Life Coach
For over twenty years, Dr. Ericson has taught individuals, couples, families, and businesses how to live more empowered, authentic, happier lives. She integrates several different approaches, including psychodynamic, cognitive behavioral therapy, interpersonal, mindfulness, psychotherapy, life coaching, and Equus Coaching (coaching with horses, not riding). In addition, she specializes in coaching singles to find and create a healthy, fulfilling relationship. Her unique method has been featured in Vanity Fair and Nob Hill Gazette.
Stephanie Block – Literary
Stephanie Block is a third-generation family partner in RNDC and Young's Market Company. She holds a WSET 3 certification in wine and spirits and is a recent graduate of an Executive MBA program from both Brown University and IE Madrid. Previously, Stephanie ran St. Supéry Estate Vineyards & Winery's social media and worked Napa harvest 2016. Stephanie has championed gender equality as a national board member of the US National Committee for UN Women and once traveled the globe as an award-winning travel writer. She has lived in six countries and visited over 80. Elle adore parler français.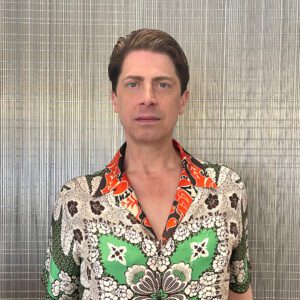 Aubrey Brewster – Haute Ambassador
Aubrey Brewster, a bon vivant and man-about-town, and a product of his environment. His affinity for cooking, fashion, and entertaining was inherited from summer vacations shared in Charleston, West Virginia with his southern belle model-turned-hostess grandmother. It should come with no surprise that Aubrey Brewster followed in his grandmother's footsteps, with an inherent talent for hosting legendary parties. He is often listed among San Francisco"s best dressed Aubrey is a San Francisco native, traveler, and food and lifestyle blogger aubreyabouttown.com). He resides in San Francisco with his partner Edward. Aubrey can be found enjoying afternoons shopping and lunching with friends at Neiman Marcus and some of San Francisco's favorite haunts when not hosting or attending events.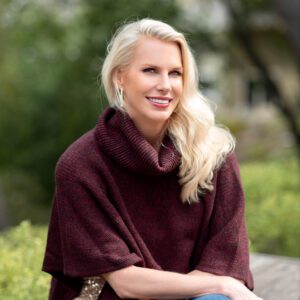 Dr. Karen Horton – Haute Ambassador
Dr. Karen Horton is an internationally Board Certified Plastic Surgeon in San Francisco, a fitness enthusiast, proud mom to fraternal twin girls, and devoted wife of over 26 years. Hailing from Toronto, Canada, "Dr. Karen" relocated to San Francisco in 2005 for her final year of surgical specialty training. A surgeon's daughter, she is proud to have built a successful, women-focused boutique private practice in Pacific Heights. Featuring a brand new Quad A-certified, fully equipped operating room, Dr. Horton offers her patients the highest level of aesthetic care, both surgical and non-surgical, in a modern, bright and discrete setting. She considers it an honor and a privilege to care for her patients! To learn more about Dr. Horton, visit www.drkarenhorton.com and follow her on social at @drkarenhorton.
Kelly E. Carter – Wine Country
Kelly E. Carter is the director of communications at Alpha Omega winery on Napa Valley's Rutherford Bench. The former editor of Haute Living, San Francisco enjoyed a lengthy, award-winning career in journalism writing about sports, entertainment, and luxury lifestyles for various media outlets. Kelly co-authored New York Times bestseller Come to Win: Business Leaders, Artists, Doctors, and Other Visionaries on How Sports Can Help You Top Your Profession with Venus Williams and penned The Dog Lover's Guide to Travel for National Geographic Books. She has traveled to more than 40 countries and territories on six continents and called Los Angeles, San Francisco, New York, and Italy home. Visit Kelly at: www. kellyecarter.com