Behind the gorgeous clothing, the creative designers, the well-draped models and the adoring fans, makeup artists play an integral role at any fashion show. We met with
Bobbi Brown National Makeup artist, Michele Shakeshaft ,who shares three things she's learned backstage at the world's top fashion shows.
***At our shows, the designers always want perfected skin but they do not want to see foundation. It is about a downtown, effortlessly fresh look. This means having the right skincare and a wide range of foundation shades to match all skin types and skin tones. I always have Vitamin Enriched Face Base and small, travel friendly containers of Skin Long Wear Weightless Foundation in my kit. Vitamin Enriched Face Base is a multi-purpose moisturizer and primer and Skin Long Wear Weightless Foundation is fuller coverage foundation. I mix these two together to create a sheer, hydrated foundation and use the Skin Long Wear Weightless Foundation by itself to build a fuller coverage, only where needed.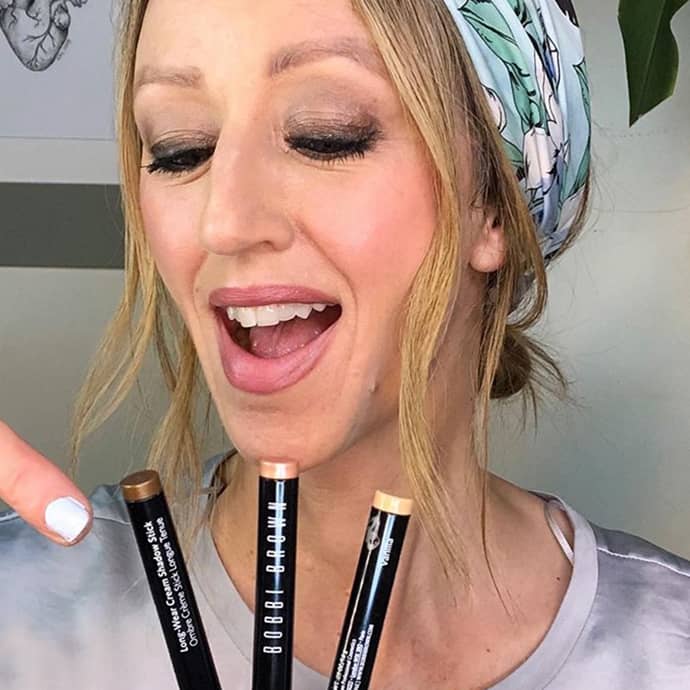 ***Another thing I've learned, is that cream products travel better, take up less room, and tend to be more versatile than powders. I always have a small bag of Long Wear Cream Shadow Sticks and Extra Lip Tints. With Long Wear Cream Shadow Sticks, I can neutralize darkness on the lid, create a full eye look, or use them as a contour or highlighter. The Extra Lip Tints give a youthful, glowing flush of color to the lip and the cheeks. (An Extra Lip Tint is a must have in my personal bag, as well)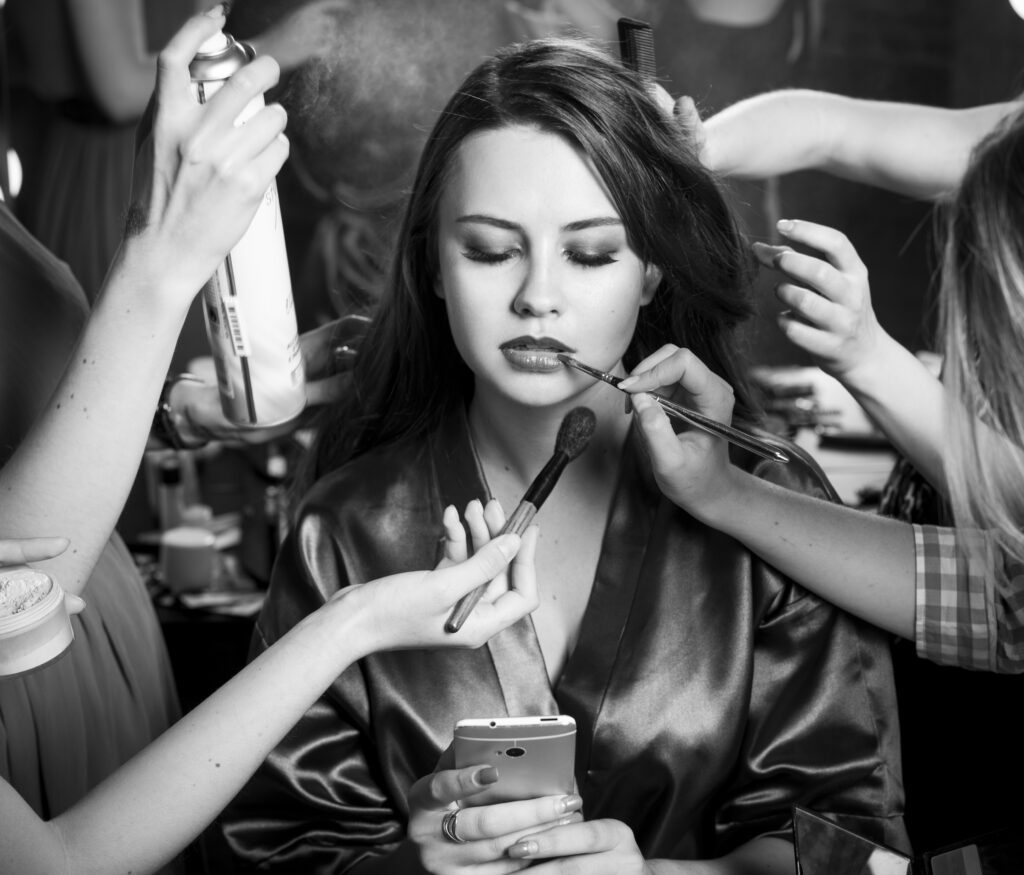 ***I try to keep powder products to a minimum because pressed formulas can break…and then, game over…and loose powders can get messy. But, some powder is also necessary. I need Setting Powders to take down excess shine, and I love the look of Bobbi's Highlighting Powder to add a smooth, luxe, luminous, pearlescent glow to the skin. It's a stunning formula that can be used wet or dry, and on any area of the face. It's hard to recall a show where this product wasn't used.
(Part 2)
Eight Designer and Celebrity Approved Beauty Boosters for On and Off the Runway
You know you need it. MOST WANTED Radiant Facial Oil, best when used alone, calms, soothes and revitalizes the skin with supercharged, plant-based ingredients, including 500mg Broad Spectrum CBD, Marula Oil and Rosehip Oil. Use it anytime you need a glowy boost. Thefeelist.com
Kourtney Kardashian and Paris Hilton swear by Basma Beauty's The Foundation Stick. Conceived by entrepreneur Basma Hameed, a paramedical scar camouflage artist, and a veteran of more than 100 surgeries herself, the miraculous foundation uses pigments to match skin tones and correct unsightly discoloration and scars. Buildable, ideal for contouring and highlighting, the easy-to-use stick comes in a wide range of 40 colors. basmabeauty.com
You may know La Perla as a fashion brand. But the long time fashion titan now offers make up as opulent as its famously sexy lingerie. Frame your bedroom eyes with La Perla Mascara in Ink Black, a zinger of rich, inky color, perfect for layering. One stroke starts your day, but double up for sultry nights. laperla.com
Be incandescent with Kevyn Aucoin Glass Glow Face and Body Gloss, an exclusive all over highlighter. Hydrating, cheekbone enhancing, radiantly shimmery and glow-y. It takes the years off and the sleepless nights away. Add to your existing routine for an added "glass" effect. kevynaucoinbeauty.com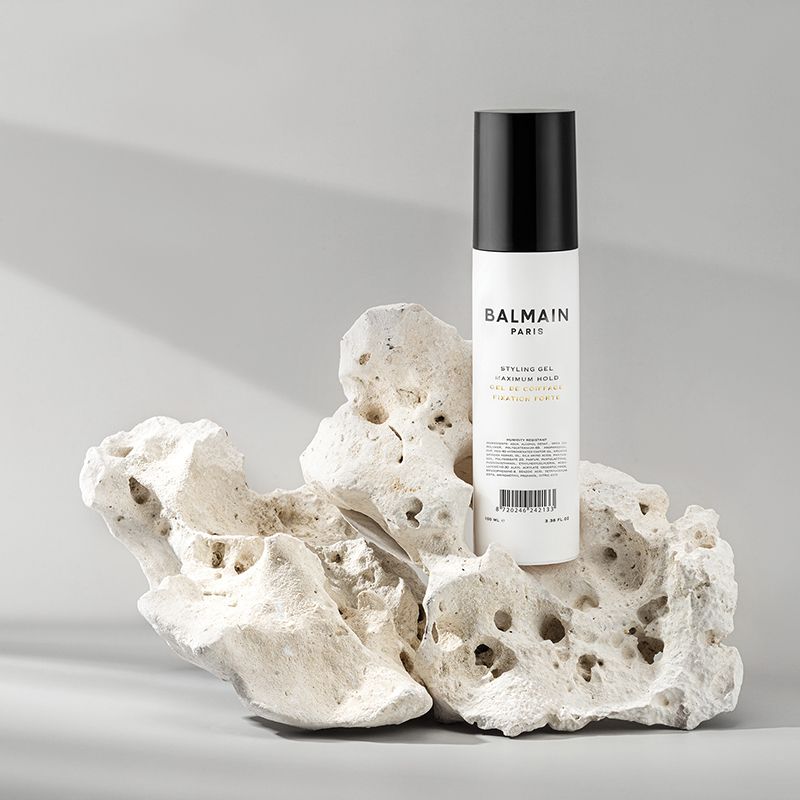 Balmain has been a French luxury fashion house since 1945, ever a provocateur in the industry. Nowadays, it extends its products to include hair care. Apply the Balmain Hair Couture Styling Gel Maximum Hold for long-lasting runway days (or nights out) for coiffure power. Lightweight, perfect for short and medium hair, it also tames those flyaways. balmainhair.us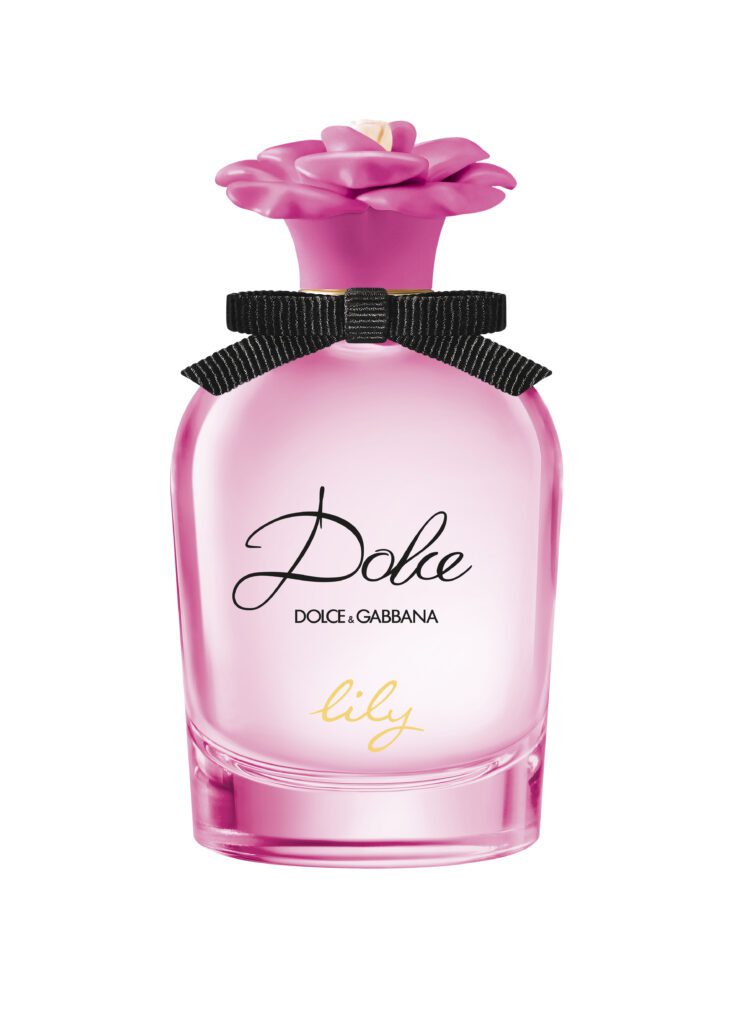 Wear Dolce Lily for yourself. Dolce&Gabbana's latest fashionable scent celebrates the enchanting pink lily flower. Created with passion by renowned perfumers Nathalie Cetto and Nisrine Grillie, the sensual fragrance promises confidence on the runway or at home.dolcegabbanabeauty.com/perfumes
Look like you've just returned from the islands with L'Oréal Paris Sublime Bronze Self-Tanning Facial Mist. Creating a streak-free, natural-looking tan, it nourishes with Vitamin E and smells like fresh coconut. orealparisusa.com
Go from bare to bold and every look in between with an effortless wardrobe of Bobbi Brown Cosmetics Long-Wear Cream Shadow Sticks. This swipe-and-go eye shadow glides on easily and stays all day for instant, effortless eyes. Prime, line, define, or highlight with buildable shades that enhance every skin tone, eye shape, and look. Available in 19 shades bobbibrowncosmetics.com