Ditch the gifts this Valentine's Day and share delicious moments at
Garza Blanca Resort & Spa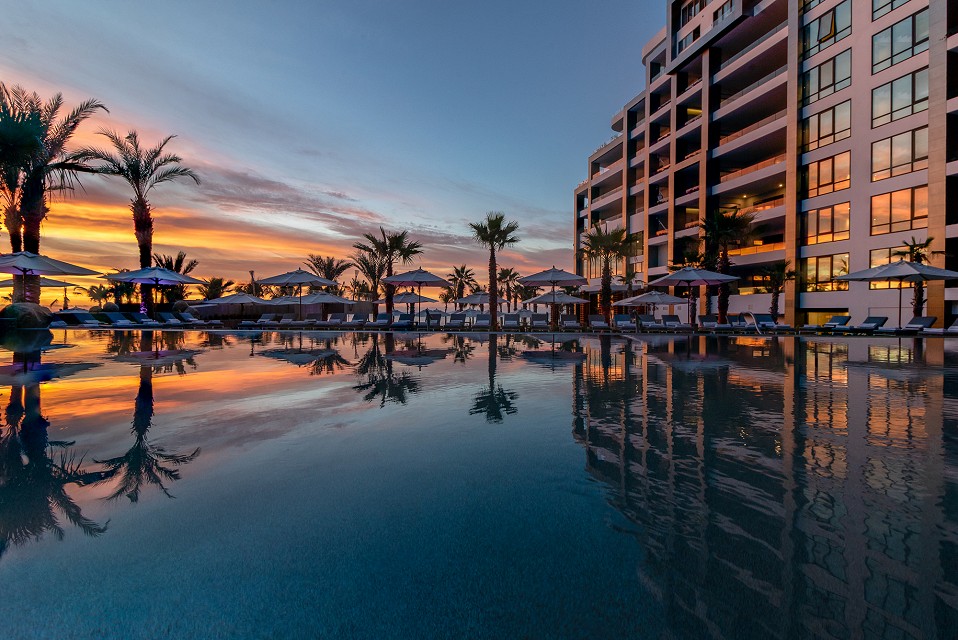 The world has dramatically shifted since the pandemic, and one of the resounding changes we all experienced was the way we set our priorities. As a result, time has become a rare and treasured commodity that we cherish, especially time with our loved ones. So, it's not a surprise that, while shiny baubles are lovely gifts, it's precious moments together that couples long to have now.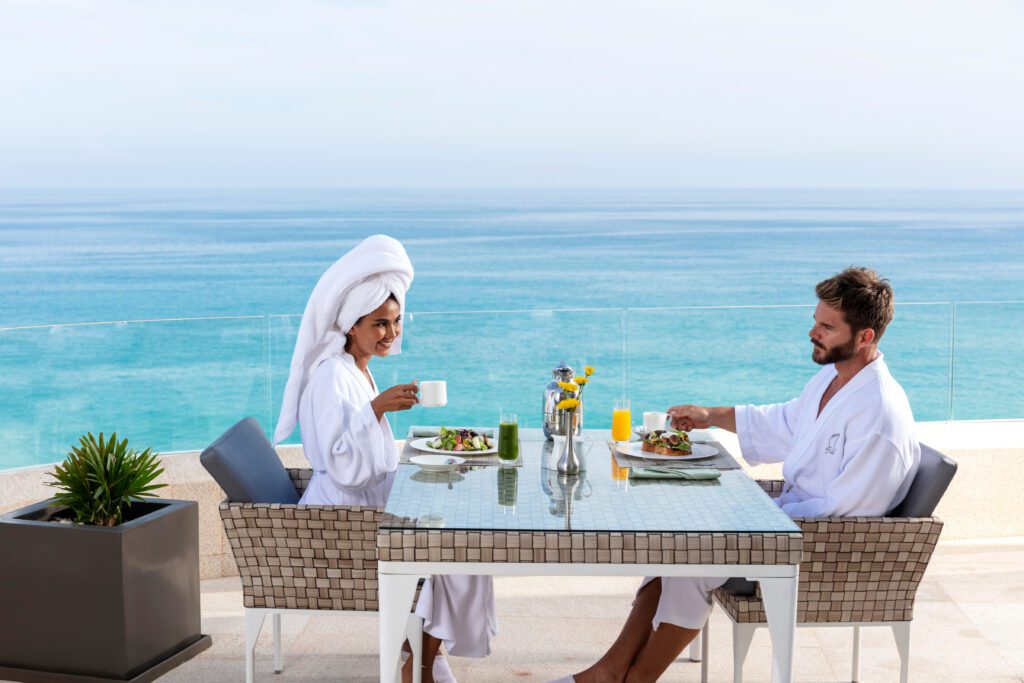 We searched for the best ways couples could express their love for one another: a romantic vacation was the top choice. When asking friends and family about what they wanted to do, there were some resounding winners. "We don't want to travel that far, and we want to arrive at a resort where we don't have to leave. That type of travel feels safe to us," shared a Haute Living reader. Another key feature couples wanted was someplace warm and friendly. "Sure, Valentine's Day is in the middle of winter. That's the reason we want to go somewhere warm."
Other readers let us know they wanted a resort that offered all the amenities they could dream of. "We want couple's massages and cooking classes, yoga, and private dining options. If we only have a few days alone together, we want to take advantage of it all."
So, we searched for a place that could offer all the things our readers wanted: a close yet warm place that offered a plethora of options for couples. What we uncovered was the wonderfully appointed resort and spa, Garza Blanca Resort & Spa in Los Cabos.
For starters, the flight from San Francisco International Airport to Cabo is just three hours. That means you can depart from SFO in the morning and be on the beach with a margarita by noon.
Garza Blanca Resort & Spa is a chic, new property catering to those who truly appreciate style and design. The suites are impeccably adorned with the latest technology and luxuries. My personal favorites were the state-of-the-art bidet toilet and the deep tub that came stocked with soothing bath products.
Since the resort also offers an all-inclusive component: you may choose to have all your meals and beverages covered in your daily resort fee. That means the well-stocked, full-size refrigerator in your suite is yours to enjoy endlessly. I must admit I did have fun treating myself to daily snacks of chips, candies, and nuts while sipping a cool beer on my patio every afternoon.
Garza Blanca's chefs pride themselves on the excellent selection of cuisines they prepare at the many restaurants on the property. With six different dining experiences, it's impossible to taste everything. My favorite was the bone-in steak at Bocados Steak House and the Asian appetizers at Hiroshi. Book a romantic dinner on the beach for the couple who wants to experience the ultimate evening. This spectacular evening includes a 4-course menu with three options for each course, finishing with a decadent dessert. Your table is set up on the beach underneath string lights. The soft sound of the waves lapping on the shore and a starry sky serve as a beautiful backdrop to your exquisite meal. Arrive in time to watch the sunset and order a bottle of bubbly to make the start of your romantic evening extra special. Seriously, nothing could be better.
If you prefer to get hands-on with your food, we suggest the cooking classes. These culinary workshops are led by the chef-patrons of Garza Blanca's three signature restaurants: Hiroshi, Blanca Blue, and Bocados Steak House. The cooking classes are held at the Robata Bar every Monday, Wednesday, and Friday at 2:00 p.m. The chefs will teach you how to prepare a signature dish from each restaurant, each paired with a beverage tasting.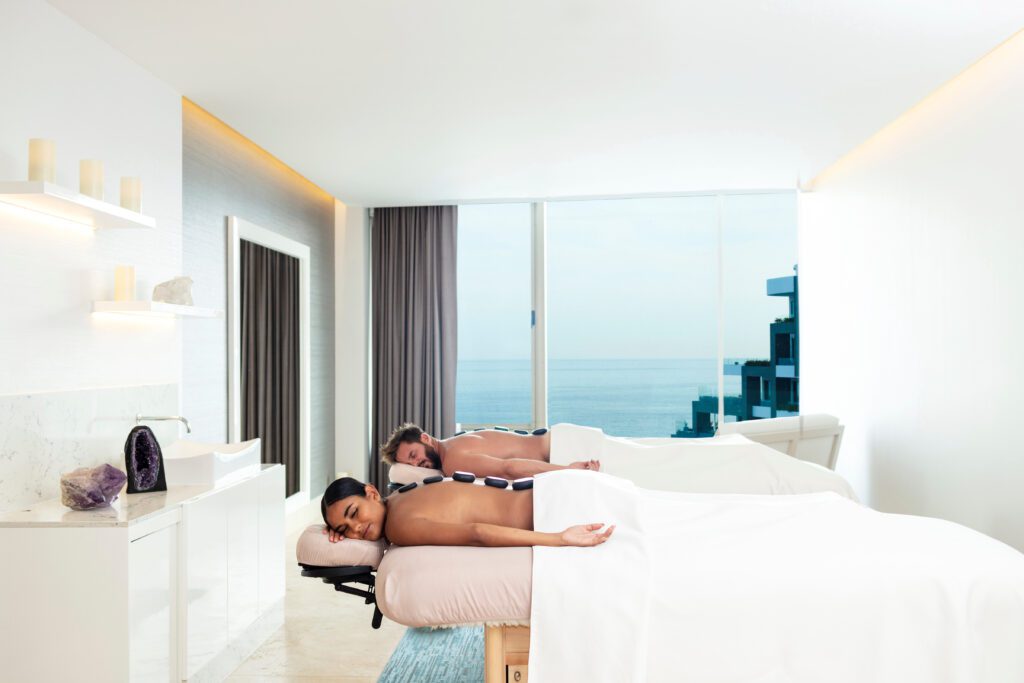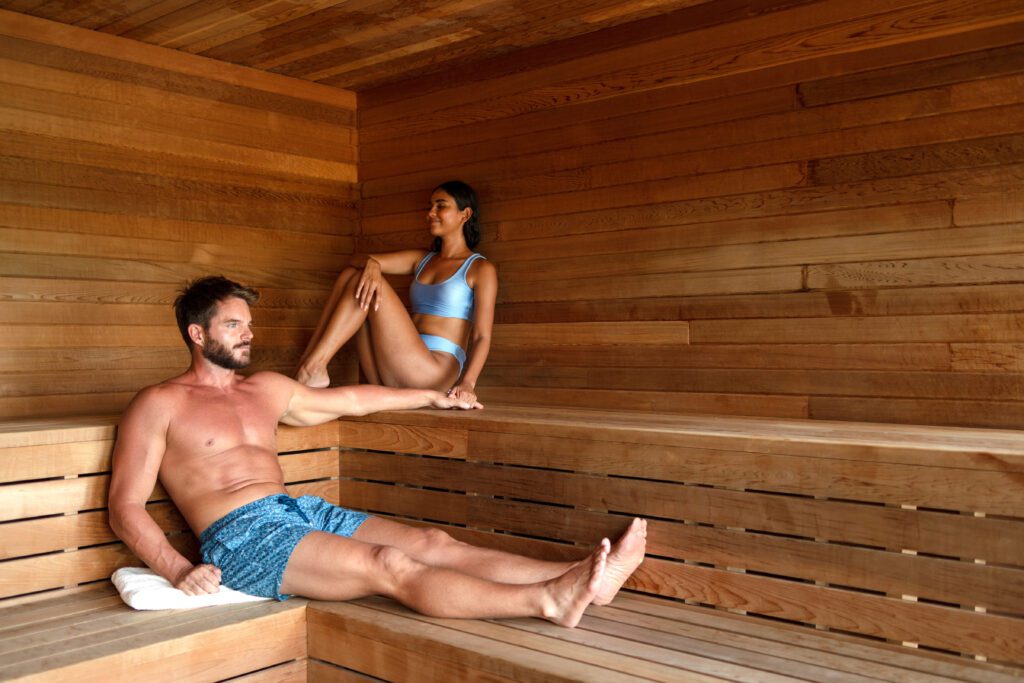 Of course, no romantic getaway is complete without a couples massage. The spa offers various services for couples, including The Soul Connection and "Anahata" Couples Massage Ritual. Make sure to include the hydrotherapy circuit in your spa experience. Bask, sink, and float, while allowing your stresses to slip away one by one as you experience the hydrotherapy ritual which honors the healing and relaxing properties of water. Each hydrotherapy station is a fantastic way for your body to interact with water at different temperatures and pressures. This circuit was one of my favorite activities.
If you are more into exercising than exfoliating, the resort has an impressive list of activities. One of the most popular is the electric beach bicycle tour. Start your morning with an incredible bike ride on the beach with the glistening sea as your scenic backdrop. These specialty bikes have wide wheels built for handling sand terrain, so that you can ride right next to the waves on a soft, sandy beach. The best part is the electric motor does all the work for you. Other activities include Pilates, volleyball, dancing lessons, pickleball, and aqua fitness classes.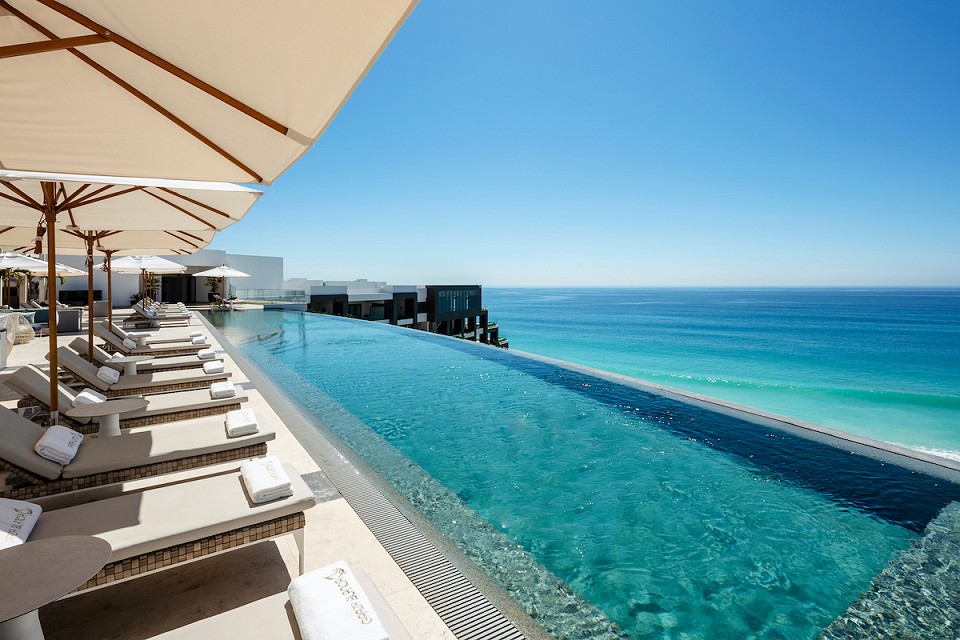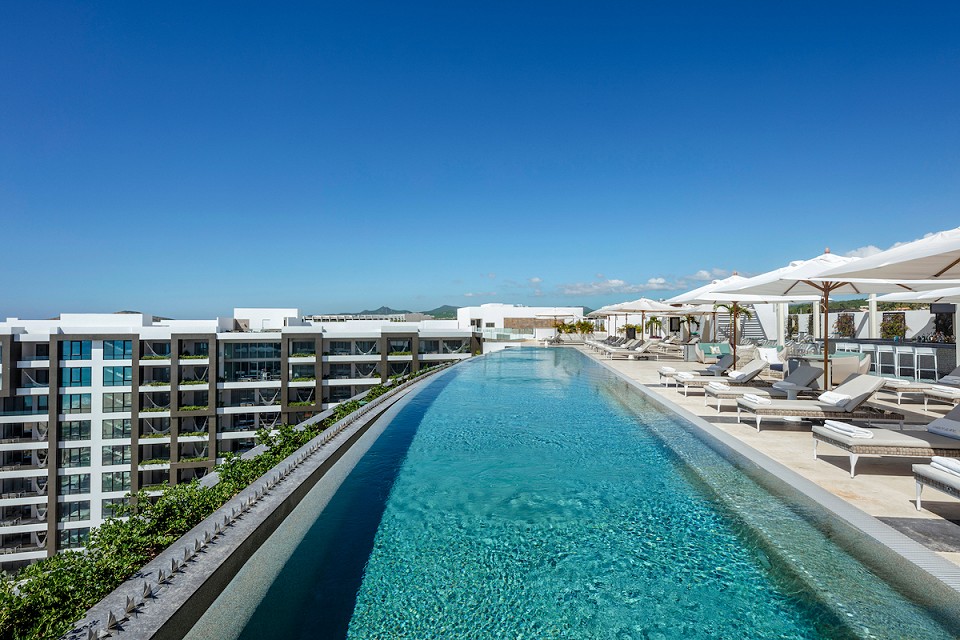 I must admit that one of my favorite activities was floating in the rooftop infinity pool with a signature cocktail. Staff were incredibly attentive, and the poolside meals were delicious. I couldn't get enough of the freshly made ceviche and the espresso martinis.
What you will appreciate about Garza Blanca Resort & Spa is how each aspect of your stay is thoughtfully planned for you. Staff will be delighted to set up a private driver to meet you at the airport. At the time of printing, negative COVID results were required to re-enter the U.S., so the resort has a designated place onsite where you can be tested and receive your results quickly. All these wonderful extras can be managed for you by your private butler, who will greet you when you check in and text you throughout your stay to ensure you have everything you need, including dinner reservations and room service.
I am sure that your visit to Garza Blanca Resort & Spa will be on your top 10 list of places in Mexico, as it is for me. There was not one aspect of my visit that was out of place. Every encounter with the staff was fantastic, and my room was a modern yet cozy haven where I was so happy to return after a day of fun in the sun.

Photos: courtesy Garza Blanca Resort & Spa, Los Babos