For sheer drama, few philanthropic dinners rival the San Francisco Opera's Evening on the Stage, held amid the setting of the company's latest production.
This year's featured garden scenery from Cosi Fan Tutte, enhanced by Ideas events to create a bucolic background for the tribute to the family of the late Jeannik Mequet Littlefield, whose $35 million gift was in 2006 the largest ever by an individual to an American company.
Her daughter, Denise Littlefield Sobel, recently contributed $200,000 to the company's Diversity Equity Community Department. "Denise's gift speaks to this moment in time and the cultural imperative of embracing diversity in the arts," said Karen Kubin, who co-chaired the event with Victoria Weatherford. "We are profoundly grateful for her leadership, vision, and support."
The evening included performances by Sobel's brother, Ed Littlefied, Jr., playing French songs on a harp guitar in honor of his mother's heritage, and 15-year-old Opera Scout Amarech Mendez, singing for the 250 guests.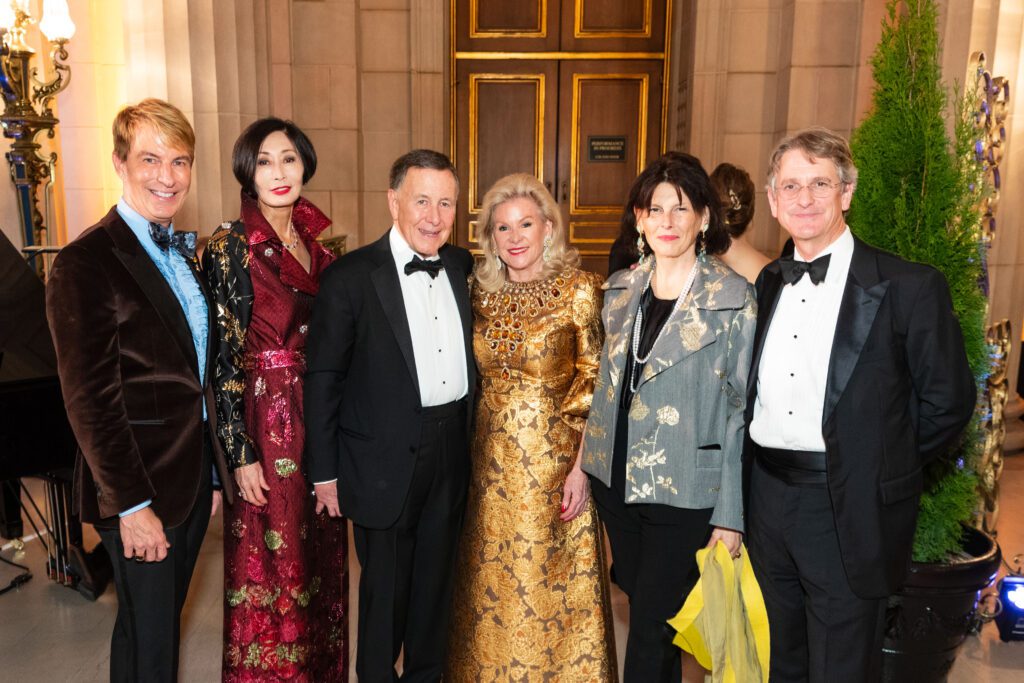 The distinguished audience included Matthew Shilvock, the Opera's general director, San Francisco Mayor London Breed, Dede Wilsey, Paul Pelosi, and Mary and Bill Poland, to name a few. Maryam Muduroglu, chair of the Opera Guild, described J. Riccardo Benavides' décor as "romantic and fabulous." It was, she said, a "perfect backdrop to honor the Littlefield Family for their generosity over the years and to showcase our young star in the making, Amarech Mendez, who stole the show with her performance. She demonstrated our positive impact on the lives of so many students in the Bay Area—even during the pandemic. Music does heal the soul."