Grammy Award winner Trisha Yearwood helps raise a record-setting $3.9 million.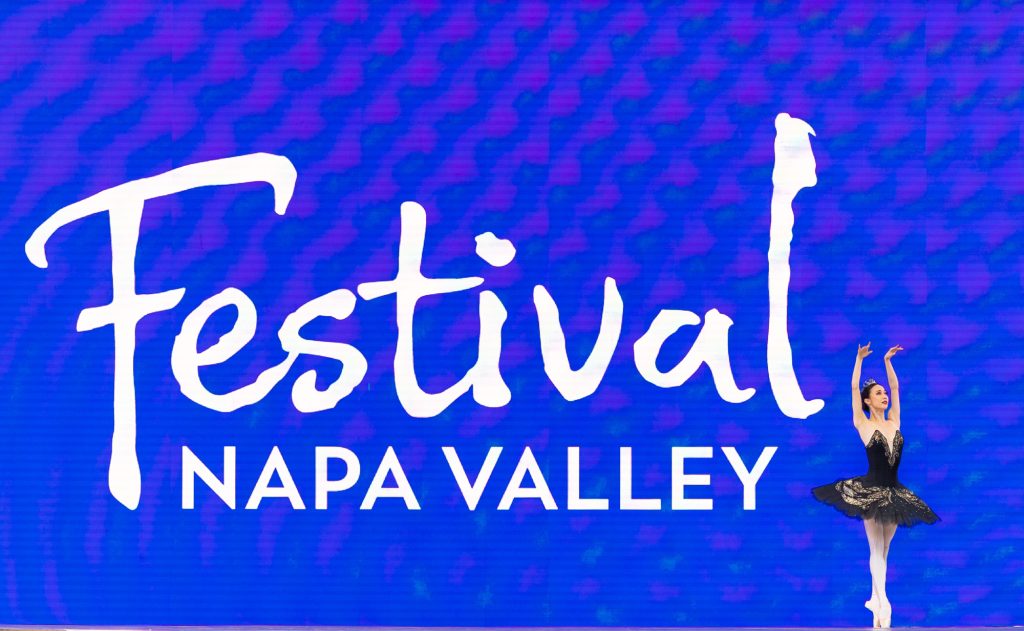 Since its inception in 2006, Festival Napa Valley has provided an annual summer celebration of music, food, and wine, as well as culture, to the region. The multi-day celebration kicked off its 16th year at Charles Krug with conductor Carlo Ponti leading Festival Orchestra Napa in Dvorak's New World Symphony and Daniel Brewbaker's Cello Concerto with soloist Sophia Bacelar.
Over the course of two weeks were 60 artistically diverse concerts, events, and programs around Napa Valley, including the Bouchaine Young Artist Series at the CIA Copia and Taste of Napa, a grand wine tasting held at Meritage Resort & Spa. Additionally, guests were inspired by the world premiere of Polaris: A Juneteenth Anthem by prizewinning composer Nia Imani Franklin, with the Young People's Chorus of New York City led by Francisco J. Núñez in a concert that also featured soprano Mikayla Sager, tenor Mario Chang, baritone Lester Lynch, and Gordon Getty's Young America.
"Our 2022 season electrified audiences with the most exciting and varied program we have presented to date," said Festival President & CEO Richard Walker. "The range of music styles, venues, and price options made it possible for everyone to enjoy the festival."
The highlight of the festival was the Ats for All Gala, a fundraising event held on July 17 at the Nickel & Nickel winery and featuring a concert with 3-time Grammy Award winning superstar Trisha Yearwood. The event raised a record-breaking $3.9 million dollars benefiting arts education and the festival's community programs.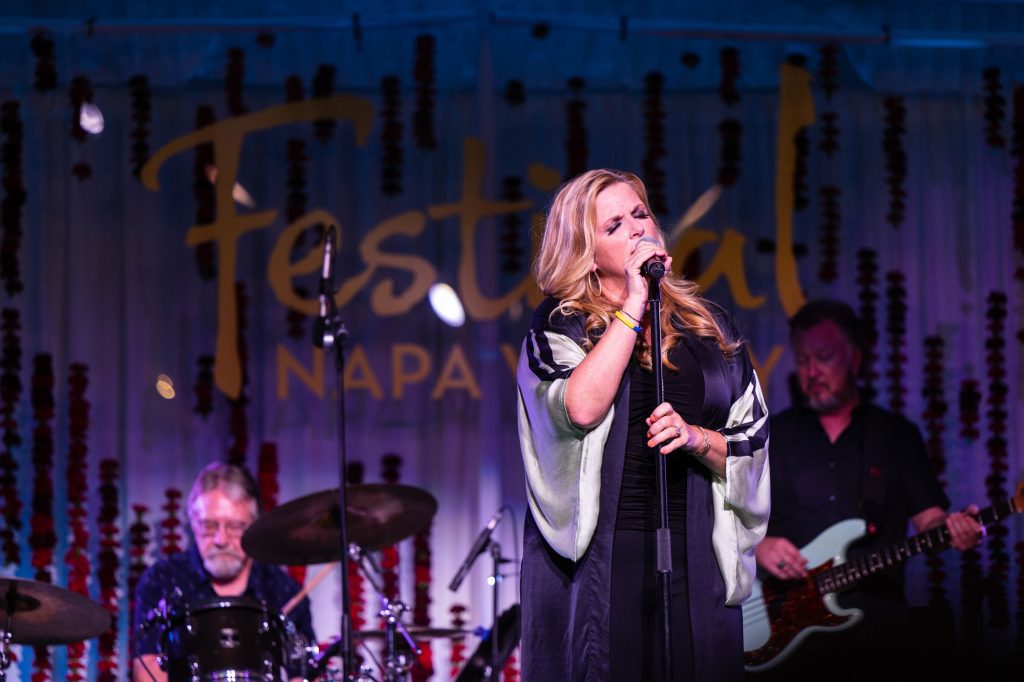 Included in the $3.9 million were 16 auction lots purchased at the gala by generous patrons and festival board members. Top auction lots included a trip to Tatiana and Garret Copeland's Toucan Hill Villa on Mustique Island, which three bidders purchased for $410,000. Dinner for six people at chef Tyler Florence's new restaurant, Miller & Lux fetched $65,000. The December 2 evening with Andrea Bocelli benefiting Andrea Bocelli Foundation and Festival Napa Valley as part of the Olivia Decker Power of Music Series brought in $620,000.
Access to the once-in-a-lifetime Bocelli concert is $10,000 per person ($9,600 tax deductible). Most spots were sold, but a limited number remain available. Contact Festival Napa Valley's patron services team at concierge@festivalnapavalley.org or call (707) 927-3874 to reserve your place.
Attendees at the Arts for All fundraising gala included Gordon Getty, Speaker of the House Nancy Pelosi and husband Paul Pelosi, Ambassador Trevor Traina and Alexis Traina, Mayor London Breed, former Mayor Willie Brown, conductor Carlo Ponti, Suymaya Slim, Maria Manetti Shrem, Dagmar Dolby, Keith and Priscilla Geeslin, David and Mary Beth Shimmon, and festival board members, including Robin Baggett, Kathryn Walt Hall, Olivia Hsu Decker, Antonio Castellucci, Leslie Frank, Clarke Swanson, Michael Polenski, Lauren Ackerman, and Maggie Oetgen.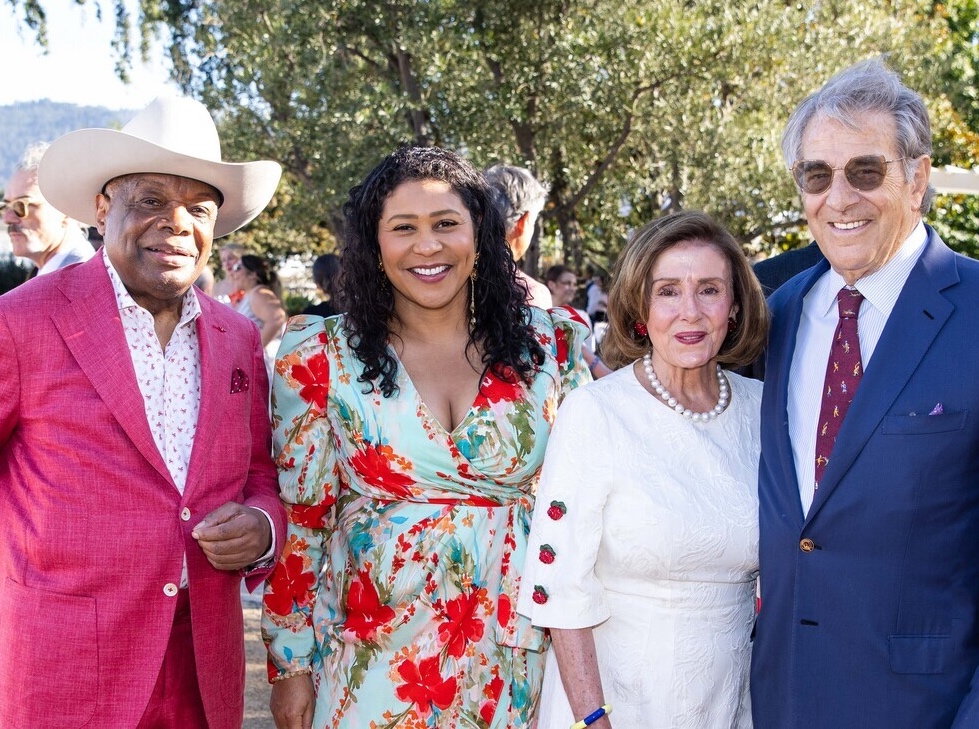 Other Festival Napa Valley 2022 highlights included:
Festival Orchestra Napa's performance of Dvorak's New World Symphony against a backdrop of artwork created by local children and seniors participating in the Festival's How I See Music program.
Ansel Adams: America by Dave and Chris Brubeck, followed by a performance by the Brubeck Brothers Quartet, as part of the Olivia Decker Power of Music Series.
An innovative staging of Donizetti's L'elisir d'amore directed by Jean-Romain Vesperini, with Gemma New conducting Festival Orchestra Napa and starring Andriana Chuchman, Mikayla Sager, and Mario Chang.
A Night at the Ballet: From Tchaikovsky to The Rolling Stones.
World premiere of art songs by Jake Heggie, Jack Perla, and Luna Pearl Woolf set to poetry by Lisa Delan and performedby Alexandra Armantrading and Kevin Korth.
Performances by Joshua Bell, Larisa Martínez, Tessa Lark, Sophia Bacelar, Dmitry Masleev, Lara Downes, and Peter Dugan, with conductors Constantine Orbelian and Carlo Ponti.
The Maria Manetti Shrem Daniel Brewbaker Composer Prize awarded posthumously to Daniel Brewbaker.
Admission-free programs including Festival Live! with the Frost School at Festival Napa Valley and the Blackburn Music Academy and Novack Concerts for Kids.
Tuition-free Blackburn Music Academy and Manetti Shrem Summer Vocal Conservatory.
AloneTogether, a multimedia exhibition created by Francisco J. Núñez and members of the Young People's Chorus of New York City, on view at the CIA at Copia through September 30, 2022.
Patron dinners and experiences at Alpha Omega, Artesa, Auberge du Soleil, Bardessono, Beringer Vineyards, Cardinale, Castello di Amorosa, Charles Krug, Far Niente, Four Seasons Napa Valley, Frank Family Vineyards, Grgich Hills Estate, HALL, Harbison Estate, Hess Persson Estates, Meritage Resort, Mont La Salle, Nickel & Nickel, Quintessa, Raymond Vineyards, Spring Mountain Vineyard, St. Supéry Estate, Stull Residence, Tamber Bey Vineyards, Trinchero Napa Valley, and Wheeler Farms.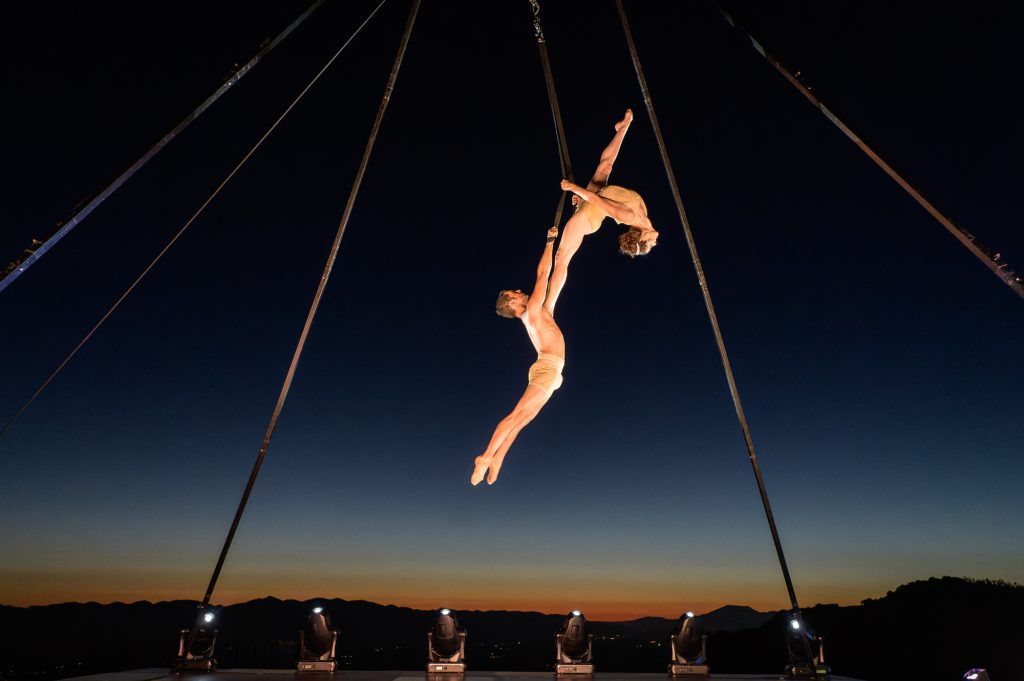 About Festival Napa Valley
Blending the beauty and bounty of Napa Valley with the very finest performing arts, Festival Napa Valley offers programs that enrich the economic and cultural vitality of the region and make the arts accessible to all. The festival presents world class performances staged in iconic venues and inspiring educational programs offered at Napa County schools year-round. It is presented by Napa Valley Festival Association, a nonprofit organization governed by a board of prominent vintners and local leaders. More than 200 artists, wineries, resorts, theaters, restaurants, chefs, and vintners participate each year.
Festival Napa Valley returns for its 17th season July 14 to 23, 2023. Please visit festivalnapavalley.org.