SAN FRANCISCO SYMPHONY IS CELEBRATING ITS OPENING night gala by fusing music and theater for a stunning show. The concert, which is being held on September 23 at 7 p.m., will feature Felix Mendelssohn's A Midsummer Night's Dream, accompanied by the African-American Shakespeare Company who will perform selected scenes from Shakespeare's iconic play. The event will begin with a red carpet entrance, followed by the concert and an outdoor afterparty with three gala dinner packages available to those looking for an elevated experience. Proceeds from the event will benefit the symphony's artistic, education, and community programs.
"San Francisco Symphony provides some of the most extensive education and community programs offered by any American orchestra," said event co-chair Jeremy Gallaher. "The symphony's free music education experiences engage students throughout San Francisco. Adventures in Music, one of the longest running education programs of its kind in the country, serves elementary children in San Francisco's public schools and engages more than 23,000 students annually."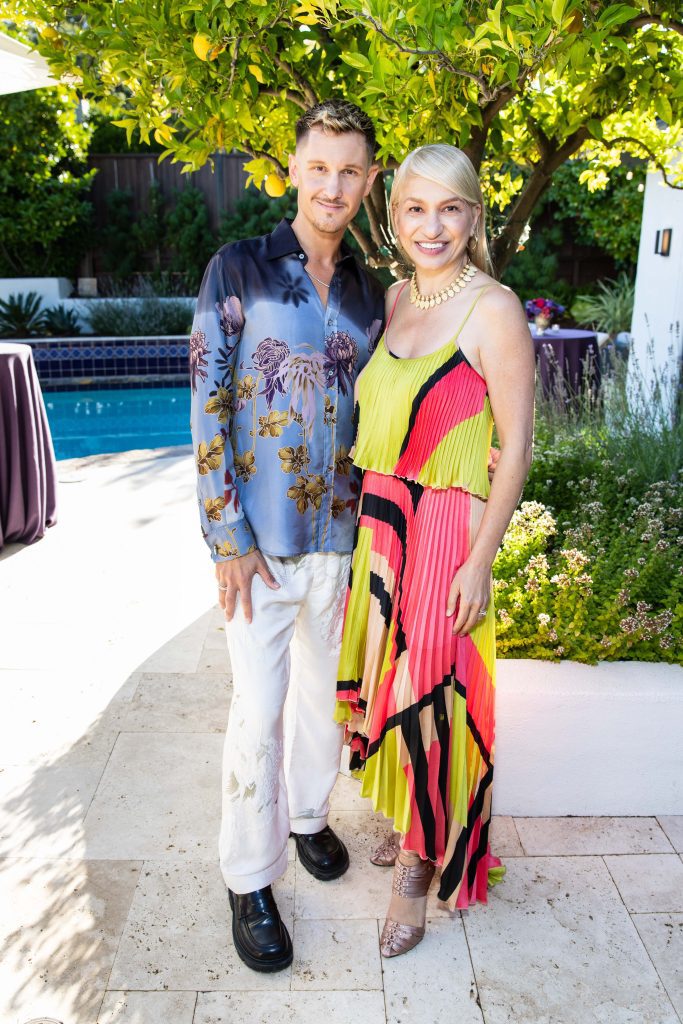 In addition, the symphony's Music and Mentors program supports the school district's band and orchestra programs, providing professional musicians to coach students each week. The program also provides instruments, supplies, and concert tickets. More than 35,000 students throughout Northern California hear the symphony each year through the Concerts for Kids program.
This year, purchasers of a gala dinner package have the option of adding 10 percent to their gala gift in support of the SF Symphony's 43rd annual All San Francisco concert on September 22. This beloved opening week concert welcomes and pays tribute to many of the impactful community groups and nonprofit organizations across the Bay Area for their invaluable work in enriching our city.
Prepare for a Whimsical and Inspiring Evening
Conducted by the symphony's music director, Esa-Pekka Salonen, the concert will be an immersive experience as whimsical as Shakespeare's play.
Actors from the African- American Shakespeare Company, along with other special guests to be announced, will perform scenes from William Shakespeare's A Midsummer Night's Dream, interspersed between movements of Mendelssohn's incidental music, directed by AASC artistic director L. Peter Callender.
"When I listen to this music, I am transformed into a world of magic," said gala co-chair Navid Armstrong. "It is as if I am walking on clouds. I see rainbows and sunshine. I feel joy. It gives me hope for the future, this beautiful world we live in, despite its challenges."
Décor for the opening gala is provided by Blueprint Studios and features a whimsical exploration of a midsummer's night, reflecting on music's ability to communicate and transform, inspiring beauty and curiosity at every angle.
Armstrong also looks forward to a fantastic display of fashion and hopes guests will dress to impress, highlighting their individuality. While tuxedos and gowns are more common than suits and cocktail dresses, both make a splash on the carpet.
"Given the motif of the opening night, the sky is the limit," Armstrong said. "I imagine colors as blue as the sky and as red as the passionate piece by Felix Mendelssohn. I am looking for a gown that is romantic and dramatic. What Blueprint is creating is also quite whimsical and dreamy. Bring your dancing shoes, love of music, and a smile."
The concert will be followed by an impressive outdoor afterparty on Grove Street. Open to all ticket holders, the post-concert event will feature music from DJ Masonic (Mason Bates).
"Come and enjoy yourself and bring your family and friends," said Armstrong. "Be prepared to be inspired and moved. A warning: you will not want to leave the afterparty, especially since we have Mason Bates, one of the most amazing living composers of our time, to deejay for us."
San Francisco Symphony's 2022-23 Season
Fall Highlights
September 23: The San Francisco Symphony's Opening Night Gala concert features Felix Mendelssohn's A Midsummer Night's Dream, performed in collaboration with the African-American Shakespeare Company and conducted by Music Director Esa- Pekka Salonen. Actors from the company, along with other special guests to be announced, will perform scenes from William Shakespeare's A Midsummer Night's Dream interspersed between movements of Mendelssohn's incidental music. The evening's festivities conclude with a not-to-be-missed outdoor after-party on Grove Street for all attendees featuring food, refreshments, and live music entertainment. The performance also features two singers from the 2022 San Francisco Opera Adler Fellowship program—sopranos Anne-Marie MacIntosh and Elisa Sunshine.
September 24: Violinist Randall Goosby makes his SF Symphony debut performing Florence Price's Violin Concerto No. 2, a work imbued with Black spirituals and American dance rhythms. Esa-Pekka Salonen also leads the Symphony in Also sprach Zarathustra, Richard Strauss' epic tone poem about the human spirit's search for perfection, and Wolfgang Amadeus Mozart's rarely heard comic opera overture to The Impresario.
September 29–October 2: Esa-Pekka Salonen and the SF Symphony give the world premiere of a new orchestral work by the inaugural winner of the Emerging Black Composers Project Trevor Weston. The concert also features Gustav Mahler's Symphony No. 2, Resurrection, a work evoking the divine glory of eternal life attained only through the suffering of the mortal world, featuring mezzo-soprano Michelle DeYoung and soprano Golda Schultz in her SF Symphony debut.
October 13–15: Pianist Yuja Wang performs the world premiere of Magnus Lindberg's Piano Concerto—a new piece by a composer known for the flowing energy and vibrant instrumental colors of his music, commissioned by the SF Symphony. Esa-Pekka Salonen also leads Carl Nielsen's sun-drenched Helios Overture, a work inspired by the Aegean coast, and Béla Bartók's Concerto for Orchestra.
November 5: The San Francisco Symphony presents its 15th annual Día de los Muertos (Day of the Dead) celebration, featuring a concert program of traditional and contemporary Latin American music, conducted by Carlos Miguel Prieto. The concert is preceded by a festive array of family-friendly activities and followed by a reception and dinner, with proceeds benefiting the Symphony's education and community programs.