Maryles Casto's A Hole In The Clouds charts a female founder's success amid the titans of tech.
The world's wealthiest people have everything at their fingertips, so when they choose a specific product or service, they typically head straight for the best. In the case of Bay Area jet-setters, that meant Maryles Casto, whose Casto Travel was the go-to travel bureau for decades for discerning tech titans who needed to book a trip for business or pleasure, from Apple's Steve Jobs to Oracle's Larry Ellison to Intel's Andy Grove, among others.
Long before "high-touch," "family-friendly policies," and "pivoting" were buzzwords, she gave her executive clients the white glove treatment, allowed mothers to bring their children to the workplace, and delved into new services and markets to thrive in both boom and bust times.
This under-the-radar overachiever has now penned a memoir, A Hole in the Clouds: From Flight Attendant to Silicon Valley CEO (Silicon Valley Press), that's a behind-the-scenes story of what it took to create the largest, privately owned travel agency on the West Coast and the lengths she went to in order to satisfy her demanding clients. At the same time, it's the story of her life as an immigrant who worked as a flight attendant for Philippine Airlines and—with no college degree or backing from investors—created a business that became a $200 million company and a Harvard Business School case study.
For good measure, the book is liberally sprinkled with lessons she learned along the way, as well as anecdotes about the famous names she served, from the time she hung up on Jobs to the time she went to the Academy Awards with Ellison to the unusual trip to London by Apple co-founder Steve Wozniak. Part confessional and part homage to the greats with whom she worked, it's a fun, fast read, perfect for budding entrepreneurs or anyone who's ready to soak up advice from a savvy, over-70 businesswoman who splits her time between homes in San Francisco, Sausalito, San Jose, and Boston.
"We always hear about the men who built companies in Silicon Valley, but what about the women?" she asks. "I wrote this book to tell my story. We helped the tech industry grow, and it helped us grow, too. I want people to know what Silicon Valley was like as it was taking off."
Casto's love of travel originated in childhood. She grew up on a sugar and coconut plantation, and as a child, her father took her up in the air in his small Piper airplane which he flew as a hobby. He assigned her a task to help take her mind off the occasional turbulence: asking her to look for "a hole in the clouds"—a path to smoother air. The jaunts instilled in her a sense of fearlessness. The phrase became a lifelong metaphor for seizing opportunity.
Raised by her parents to marry and become a socialite, at age 18 she rebelled and took a job at Philippine Airlines as a stewardess, as flight attendants were called in 1959. Travel, she says, is a "classroom without walls." She met and fell in love with a handsome American serviceman, and they married and settled down in California. The airline barred married women from being flight attendants, so she tried other careers. She writes that she flopped as an Avon lady and also as a gift wrapper at Macy's during the holidays. When a friend suggested she become a travel agent, she found her niche, and within a few years, opened her own agency.
Founded in Los Altos in the 1970s, Casto Travel expanded to 15 offices worldwide, including San Francisco and London. It initially focused on corporate travel, then expanding to high-end personal travel.
Hospitality has always been key to her success. As a flight attendant, Casto recalls, "Every flight you take, passengers come in and they're seated and you try to figure out what they'll be looking for. You start judging and analyzing. My antennae were up. Were the air vents open? Were the seats working? You learned to anticipate. If they asked you for something, you'd already lost the game."
An entire chapter of the book is devoted to meeting the unusual needs of her clients. That included Apple co-founder Wozniak, who once asked her to book him on a 12-hour round trip to London so he could get out of the plane at Heathrow airport, test his new cell phone, and head right back to California. Her first contact with the other Apple co-founder occurred when Jobs called her from San Jose Airport, screaming into her ear. He'd arrived at the airport to find he was flying to the East Coast on an airplane smaller than he'd expected.
After unleashing his string of profanities, he demanded, "Why did you book me on this plane?"
"That's the plane the airline uses for the flight you requested," I replied.
That wasn't the answer he wanted, so he continued ranting.
I didn't need to waste my time listening to this, so I cut to the chase. "Do you want me to book you on a different flight?" I asked.
More raging: No, he didn't want a different flight; he wanted this flight but with a different plane.
My God, I thought. I'm dealing with a tantruming child. I held the phone away from my ear, imagining what a sight he must have been to the people walking by in the terminal. Finally, I said, "I'll tell you what, Steve, do you want me to book a private plane for you?"
That quieted him. "No," he said. "I just—"
I cut him off. "So why are you screaming?" That's when I hung up on him. No one was going to abuse me like that.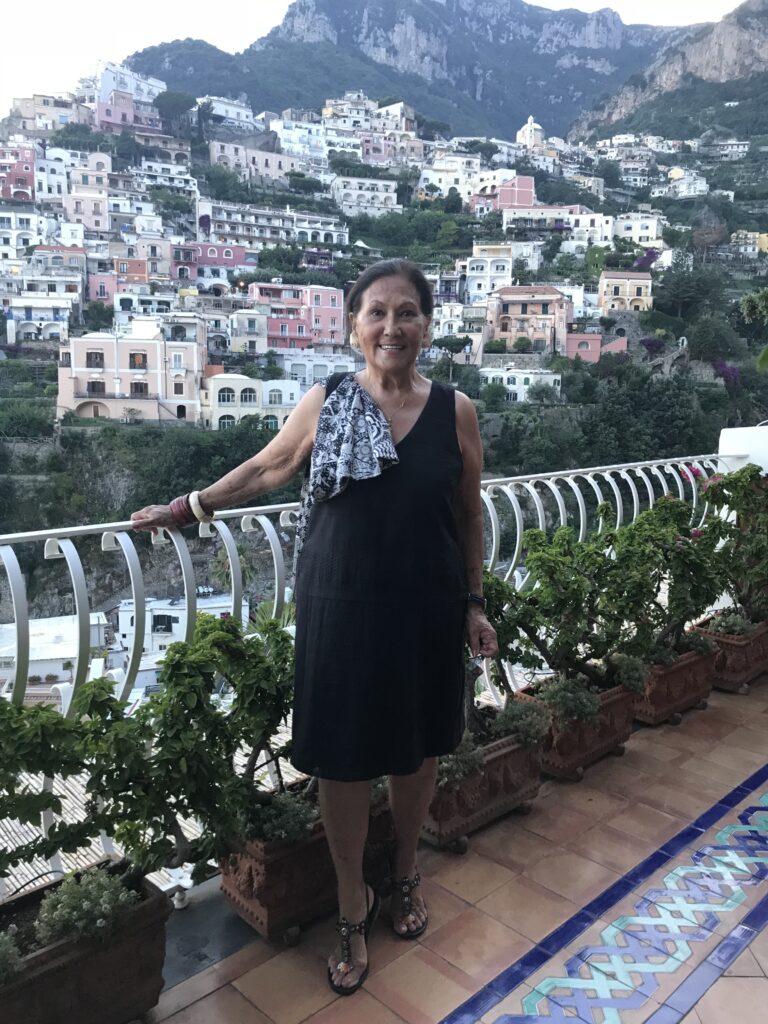 One of the perks of being a travel agent was packing a suitcase and discovering new activities (bungee jumping, flying in an F-16, riding elephants) as well as novel places to unwind. As a world traveler, her favorite places to decompress in privacy are Wakaya Club & Spa, founded by David Gilmour of Fiji Water, in Fiji's Lomaiviti archipelago; Alphaland Balesin Island Club, Inc., a private island in the Philippines with an all-inclusive club that contains several different resorts themed to nations such as Greece, Bali, and Italy; and Rancho La Puerta in Mexico. A 30-year repeat visitor of Rancho La Puerta, Casto recently purchased one of the new casitas being built on site and considers the resort her home away from home, because of the exceptional service, striking desert scenery, and serenity.
Although she sold most of Casto Travel to an Australian firm in 2019, retaining Casto Travel Philippines, Casto recently founded MVC Solutions which provides back-office IT, bookkeeping, and 24-hour call center support to other travel agencies.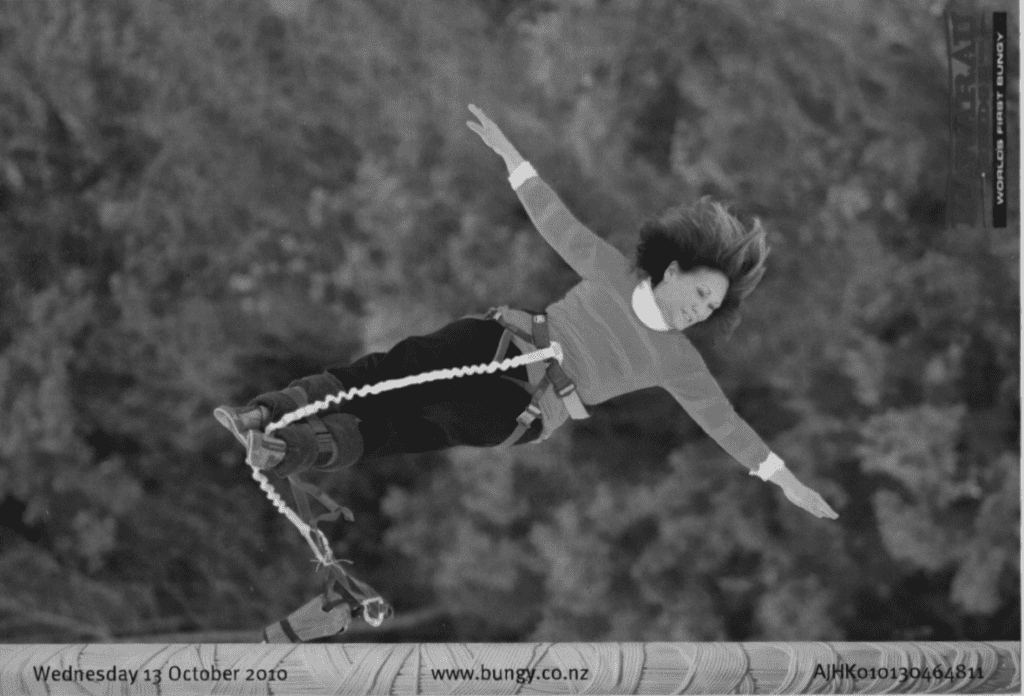 As 2022 begins to unfold, here's her advice as a risk-taker for those who may want to try something new. "It's tempting to hold yourself back with thoughts like, 'If I had the chance, I would …'" Casto says. "Instead, ask yourself, 'When am I going to make it happen?' You can overthink things. Just do it."
Casto will appear in conversation with Elaine Petrocelli at 1 p.m. on Jan. 22 at Book Passage, 51 Tamal Vista Boulevard, Corte Madera. For information, call (415) 927-0960 or go to bookpassage.com.