As a winegrower and winemaker myself in Knights Valley, Sonoma County, I am always looking to support local wineries when dining out. Whether in Silicon Valley or Napa Valley, I do my best to select unique, exceptional wines to support my wine community. When I travel abroad, it's all about the local fare. When in Italy, I look for the best Barolo; in Spain, a Rioja Gran Reserva; and when in France—where do I start?—a Blanc de Blanc Champagne or a hidden gem of a Bordeaux. So, when dining locally, I drink locally.
As of late, I have frequented a few Michelin star and sought-after restaurants in both Silicon Valley and Napa Valley where, when asking for the wine list and selecting a wine, I struggled in my selection due to wine lists offering an abundance of internationally acclaimed wines that outweigh my local varietal options. The more I tried buying local, the more fascinated I became with the unique choices offered at the international level, with the latter becoming more abundant. So, I asked myself, why, when we have so many great wines offered here in Napa Valley. The answers surprised me.
One reason, restaurants may opt for a more diverse wine selection to appeal to a broader audience, especially when catering to a discerning clientele. While Napa Valley is known for its exceptional wines, some restaurants may choose to offer wines from other regions to provide a wider variety of options and exceptional value. Take for example master sommelier and owner Dennis Kelly of Protégé in Palo Alto, who offers lots of international producers on his much-curated wine list that are not expected and even more rare classics housed in the wine room that don't even make the wine list but are introduced only for the most exceptional of circumstances. "We provide our customers with the best wine experience and pairings with our menu. The evening always starts with listening to our guests and, if asked for my opinion, I have had the experience of tasting so many wines where I can bring an extraordinary product with a tremendous value," says Kelly. At Protégé, where the wine selections are remarkable, Dennis Kelly is always there to impress his guests with his selections: "We don't love expensive wines, we love transparent wines."
At Montage in Healdsburg, Director of Beverage Paul Coker, selects his wines by telling a story of quality and diversity in wines that can be found first locally. Seeking to appease his two primary guests, resort and local clientele, Coker works with his team (a master sommelier, a James Beard Award winner, winemakers, and mixologists) to create robust and different wine lists. "By bringing together all these various opinions and flavor profiles, we ensure that we have more than a 'house palate' and maintain respect for different flavor profiles and approaches." For their extensive rare wine collection, They keep their most treasured wines off the list, specifically because "we believe in the power of relationships. Just putting the ultra-elite wines on the list has potential to be transactional and a recipe for a quick dollar. We find more value in using these treasures to begin or grow relationships with our guests that can last for many years to come."
When talking to local chefs and wine buyers as to why European wines have become more abundant on their wines lists, the overall consensus was that many feel that European wines tend to overdeliver, and when asked about wine lists and pairings: "Chefs do not want a Napa Cabernet with steak, due to the fact that Napa wines do not have enough acidity with too much oak and not much acid, which doesn't pair as well with food," says Max Mayeri, Head Wine & Spirits Buyer for Diablo Foods. With that said, it really does come down to personal preference.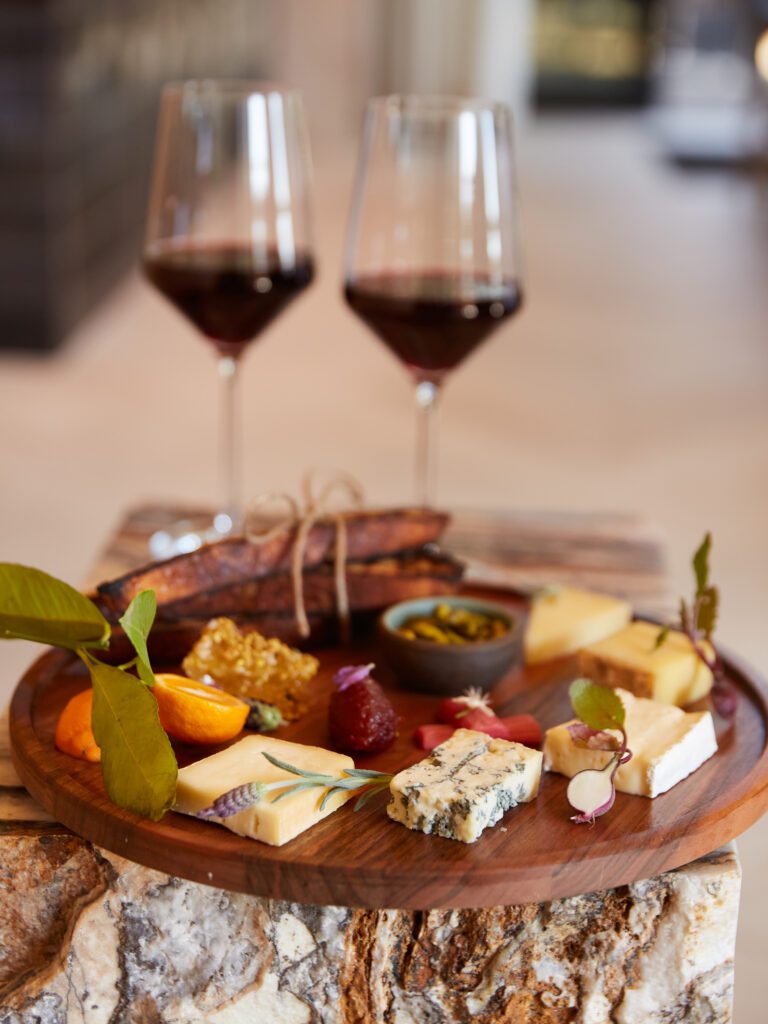 At Solage in Calistoga, sommelier Louise Olivares recognizes that guests travel from all over the globe to experience Napa's robust Cabernet Sauvignon and the extensive selection of local Cabernet reflects that expectation. However, with over 10 years of experience in the wine industry, Olivares both embraces this signature style and also turns the stereotype on its head. Currently, the Cabernet Sauvignon by the glass is a 2013 vintage coming from two tiny acres in the Oak Knoll district of Napa. Olivares says, "The majority of Napa Cabernet is consumed very young, within three to five years of harvest. While this is certainly enjoyable, I love it most when the tannins have had more time in bottle to soften and the secondary notes of earth and spice have integrated with the primary black and red fruit notes. Many guests have never enjoyed a Napa Cabernet with 10 years of age on it, and to them it's a revelation."
As a nod and homage to other world class growing regions, Solage's wine list offers wines from classic regions of the world, such as Bordeaux, Burgundy, Spain, Italy, and Germany. "These 'far away finds,' as non-local wines are categorized on the list, are what many of our local guests gravitate toward as well as those who often encounter 'palate fatigue' after a long day of wine tasting in the Napa Valley," says Olivares.
Overall, both Silicon Valley and Napa Valley offer impressive wine lists that showcase their great pairings for their menus with the overall idea of creating a memorable and great tasting experience. After all, it's all about the palate and respect for the taste.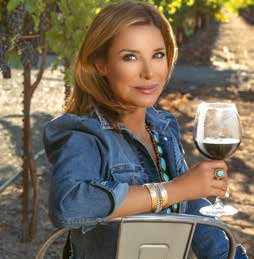 Rooted in California and having earned her degree at UCSB, Claudia Ross is living her best life in Knights Valley after leaving behind a career in public relations as the founder of Cross Marketing and former director of Harper's BAZAAR and Marie Claire. She has worked with the world's most iconic luxury brands. The owner and vintner of Ross Ranch, a working farm and vineyard producing a farm-to- table experience, Ross now enjoys sharing thoughtful insights into the world of wine country life, both socially and agriculturally.