Our writers reveal what's on their Santa wish list this holiday season. We love it that practical items — like a good chair, an exercise bike, a tote and a carry-on suitcase — as well as classic collectibles — luxury watches and perfume — make an appearance this year. Plus, of course, skincare essentials from Austria delightfully revealed day-by-day in an Advent calendar display.
---
Erin Hunt Moore
In anticipation of more travel ahead, new luggage is on the top of my list for Santa! Since I've been trying to source new purchases as mindfully as possible, I recently discovered Paravel luggage and am obsessed. Their super chic, sustainably made Aviator Carry-On Plus ($295) in Scout Tan is gorgeous, timeless and perfect for travelers who want to have less impact (checkout their carbon neutral plan). Crafted with incredibly smooth double carbon steel spinning wheels, a durable recycled polycarbonate exterior, recycled zippers, a lining made from 15 up-cycled water bottles, and vegan leather details and wrapped steel handles, this hard shell spinner certainly hits the mark. Packing four to seven day's worth of clothes and two to four pairs of shoes, it fits perfectly into the overhead compartment of larger carriers (international travel, here I come!) and has TSA-approved locks. I also love the generous five-year limited warranty offered on all Paravel Aviator suitcases. For more information on their luggage and mission, visit travelparavel.com and @paravel on IG. (Thank you, Santa!)
Fran Endicott Miller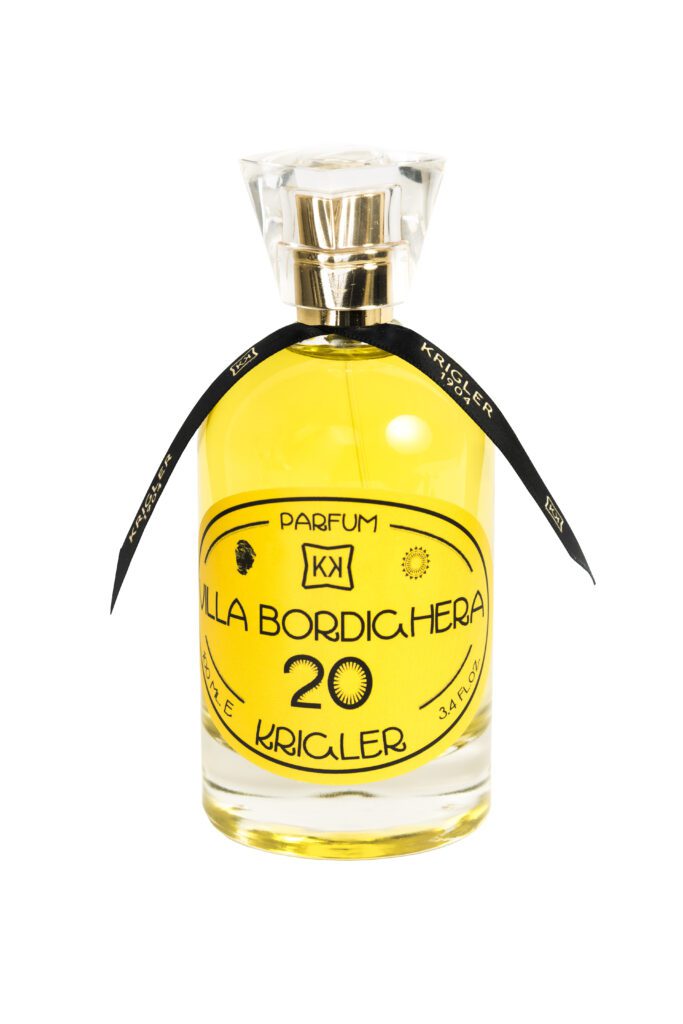 I recently discovered the new Krigler boutique located at The Ritz-Carlton, San Francisco, and like those-in-the-know, I'm besotted. Known as the preferred fragrance house of some of the world's most famous names, Krigler was founded in France in 1904; Jackie O, Grace Kelly, Audrey Hepburn, F. Scott Fitzgerald, Hemingway, Picasso, among others, favored what would become their signature Krigler scents. I'd like to make Krigler's Villa Bordighera 20 my own signature scent, and hope to find a bottle of the citrusy fragrance in my stocking or under my tree. Created in 1920, the lemon, bergamot, rose, and grapefruit aroma conjures up the Italian Riviera. It's a beautiful, sensory substitute for the real thing. $515. / 100 ml bottle.
Lydia Graham
This year, I'd like a CAROL bike from Santa. It's fun, compact and incredibly efficient, Hard to believe it provides an AI-powered workout equivalent to a 45-minute run in only eight minutes and 40 seconds, but it does. In fact, the maximum intensity levels during a CAROL sprint are about three higher than in HIIT cycling classes. No need for a trainer — it trains you. Perfect for us busy A-types who seek cardio and HIIT on the go. Great for small spaces; works well in an office, home office or gym. Available at Carolbike.com. Prices start at $2,395.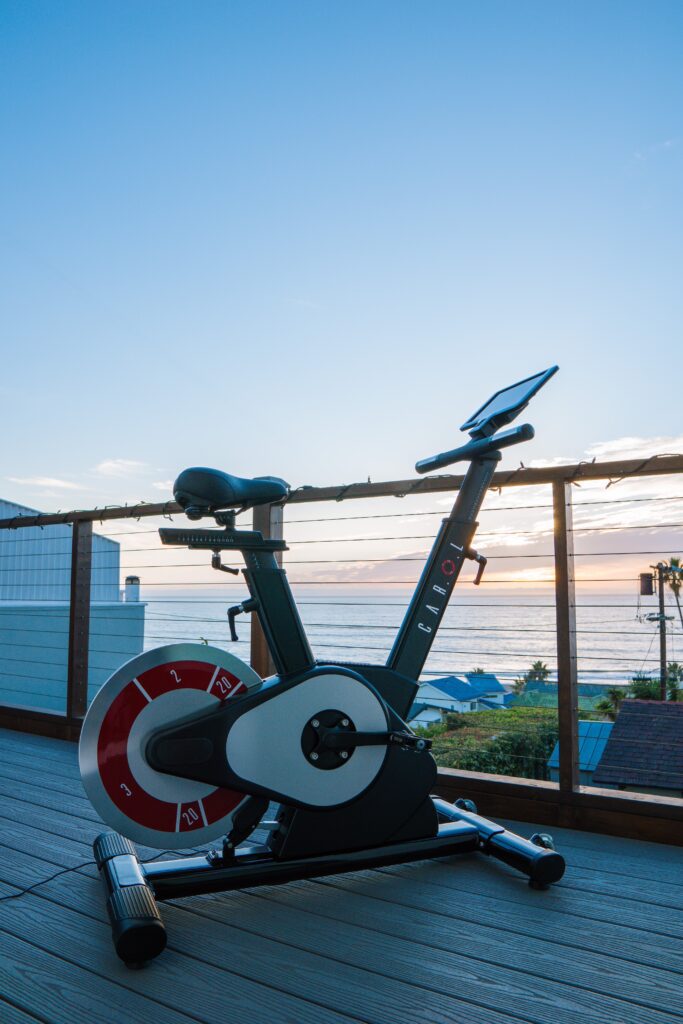 Laurie Jo Miller Farr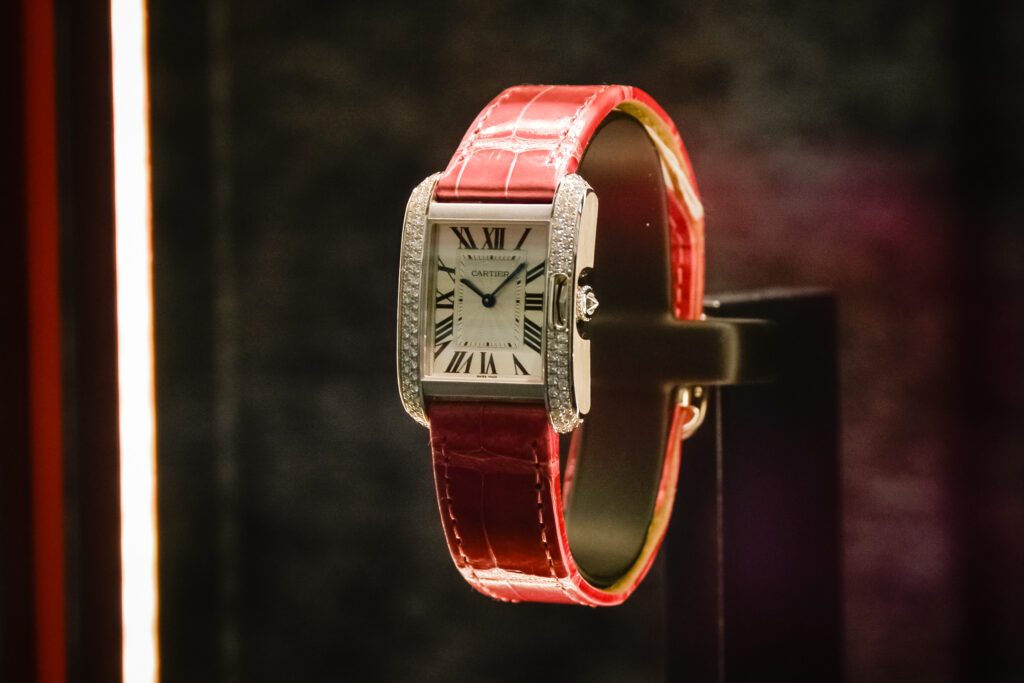 This classic vintage Cartier Tank watch is a big ask, but it's been a rough couple of years, right? Considered stylishly unisex even before the word existed, everyone had one: Rudolph Valentino, Gary Cooper, Clark Gable, Fred Astaire, Andy Warhol, Jackie Kennedy, Princess Diana, Catherine Deneuve…and Louis Cartier himself. The watch was called "modern style" when introduced in 1917 and later became known as Art Deco. I spotted this one in a store window in Milan in 2017. (Actually, that red leather strap would look especially fetching on you, Santa.) Prices vary.
---
Related: Favorite Travel Items
Related: Rich Experiences: A Luxe Holiday Gift Guide
Related: Haute Profile | Georgene Rada of Briggs & Riley
---
Carolyne Zinko
After 18 months inside the house, living a smaller life with less, I'm yearning to get out and back in the groove. To freshen up my look with a stylish carryall, I'd love this von Holzhausen large shopper in black as a holiday gift ($495, vonholzhausen.com). It's big enough for my MacBook Air, multiple eyeglass cases, wallet, lipstick and hand sanitizer; goes with my mostly-black wardrobe; and is crafted in Italy from Technik leather, a vegan product with a surface layer made out of recycled plastic water bottles, so it's sustainable and stain-resistant, too. It's a win-win, Santa baby. Now hurry down the chimney tonight.
Becca Hensley
As a child, my holidays began each year the day I received my advent calendar, usually one imported from Germany. I loved counting down the days that led to Christmas, opening each numbered window to find a piece of chocolate, an illustrated image or a fortune cookie-like wish for the day. That's why this year I've begged my husband for Austrian holistic skincare maven Susanne Kaufmann's 2021 Advent Calendar for adults, a product-packed beauty extravaganza, especially formulated for those with a penchant for self-care. Kaufmann's known for effective, curative products, which she crafts with organic oils and active plant ingredients (Sage, St. John's Wort, Chamomile, etc.), sourced from Austria's Bregenz Forest Mountains. Featuring a different Kaufmann signature beauty experience daily—all the way to Christmas—the calendar has everything from bath oils to day cream to hand peels to masks. Who needs chocolate? Available at: SusanneKaufmann.com and Net-A-Porter.com. $586.
Teresa Rodriguez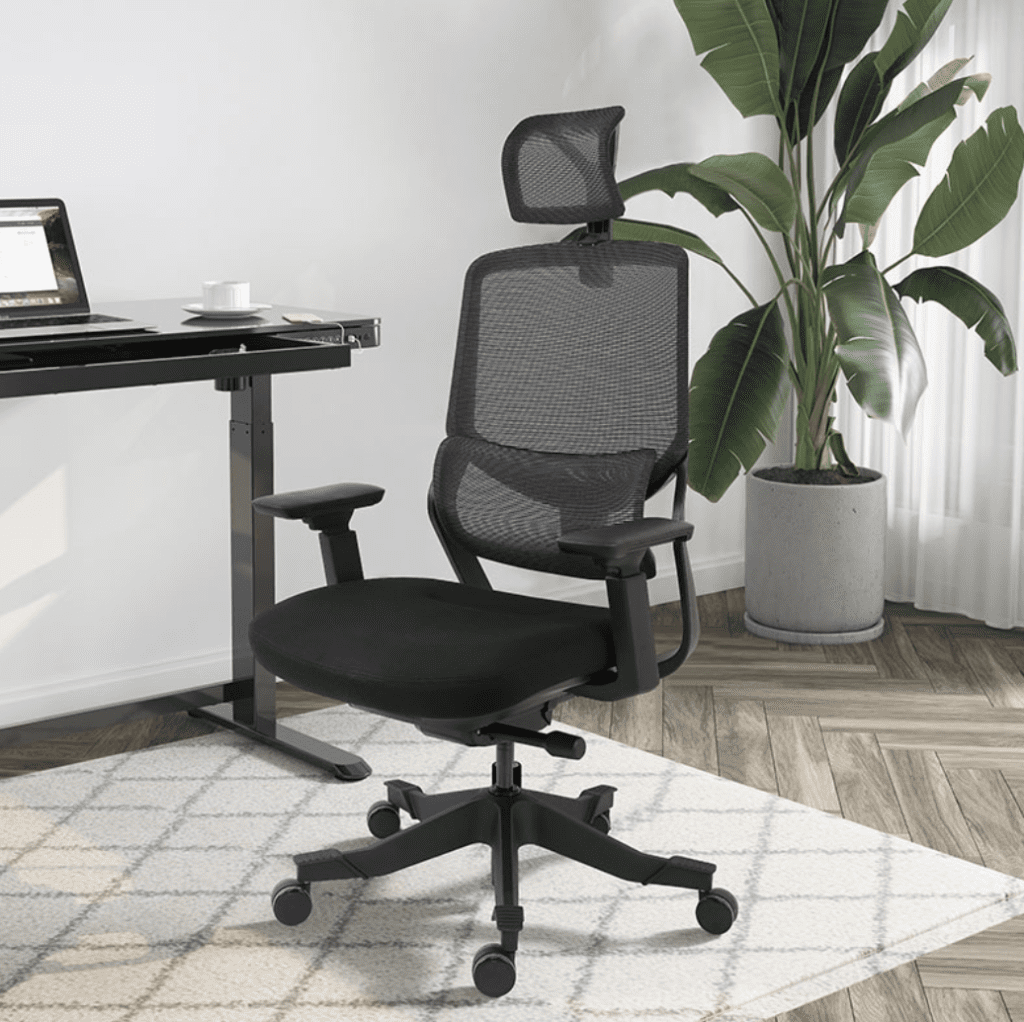 Along with my full-time job as editor-in-chief, I am working on a sci-fi novel and finishing up a ghostwriting assignment. That means I am at my desk all day long, and sometimes well into the night typing at my computer. I want a comfortable chair that I can adjust and will fit to my body. The latest Soutien Ergonomic Office Chair is designed for my saga-length sitting sessions. The chair is made from a German-designed breathable material, so I won't stick to my seat and has steady wheels for smoothly moving into my desk. It has a 45° lounge tilt for those moments I need to lean back for inspiration. I wish it came in more colors, but I will take function over fabric. $300.