Because memories beat shopping carts, we love the idea of giving the gift of a special experience this holiday season. We've searched high and low (literally!) to come up with six special opportunities that are sure to surprise and delight.
Join an Exclusive Club of Spacefaring Adventurers
Ride the first wave of space history. From lift-off at the NASA launch pad, it's a six-hour journey aboard Spaceship Neptune until the gentle splashdown. An out-of-this-world experience has you seeing Earth and the blue line of our atmosphere from an apogee of 100,000 feet, a view that astronauts have called stunningly beautiful, deeply compelling, and profoundly moving. No rockets. You'll be transported inside a safe and roomy capsule for eight passengers plus pilot, a balloon with 360-degree panoramic windows, refreshments, and WiFi. Book your trip to the edge of space for 2025 and beyond, as the first 30 flights beginning in late 2024 have sold out. spaceperspective.com | $125,000 per Explorer.
Do a Deep Dive in Dubai
Alternatively, travel down instead of up. At 60 meters (nearly 200 feet), Deep Dive Dubai is billed as the world's deepest pool, offering all kinds of unique selling points for experienced divers and amateurs alike. Themed to resemble an abandoned sunken city, divers can explore it over several dives. The freshwater pool is filled with 14 million liters regulated at 86 degrees Fahrenheit to maintain perfect conditions for diving, eliminating the need to wear wetsuits. Plus, cancellations due to weather conditions don't exist, nor do the potential dangers of diving in rough seas. Built to resemble an oyster, the building in Nad Al Sheba (15 minutes from downtown) is designed to celebrate UAEs heritage as a pearl diving nation. Deepdivedubai.com | From age 10 and up. Prices vary. Gift vouchers available.
Things Are Looking Up in Sonoma
In the heart of Sonoma wine country, the luxury Montage Healdsburg has introduced an astro tourism package with accommodation for parties of up to six guests. "The Sky's the Limit" is a special offer features private round-trip flights from anywhere in the U.S. via Jet Edge, plus transfers; two nights in the resort's premier 4,600-square-foot hideaway, a three-bedroom Guest House perched high above the resort; a private dinner served on the terrace overlooking the Mayacamas mountain range; a private tour of the Robert Ferguson Observatory with access to telescopes; and a two-hour photography session with acclaimed astrophotographer Rachid Dahnoun with a gifted limited-edition night sky image. montagehotels.com/healdsburg/special-offers | $95,000 subject to availability.
Quintessential San Francisco at the Mark Hopkins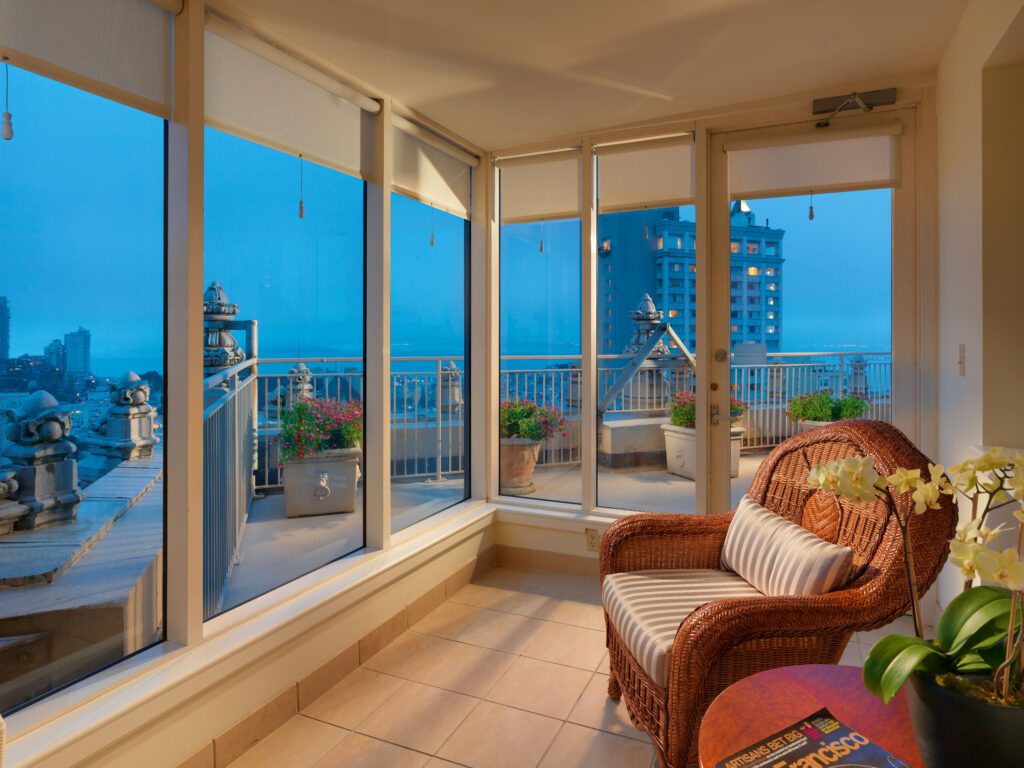 As InterContinental Hotels & Resorts celebrates its 75th diamond anniversary, our own Mark Hopkins San Francisco at One Nob Hill has created this special package for Haute Living SF. Indulge in the "InterContinental 75" package for two: A two-night stay in the elegantly appointed Mark Hopkins Suite; tableside service with panoramic views at the legendary 19th floor Top of the Mark sky-lounge featuring Piper-Heidsieck Champagne paired with Astrea Caviar or the Hanson of Sonoma Distillery Vodka Experience; a private session with the house mixologist to learn how to make the signature 75th anniversary cocktail; a one-hour photo shoot at the Golden Gate Bridge with a professional photographer and tour guide to capture precious memories. To mark this milestone celebration, enjoy 75,000 IHG® Rewards Points on the house. sfmarkhopkins.com/intercontinental-75 at Mark Hopkins InterContinental | From $7,500.
Get Intimate Access Via Cultured Vine Napa
As serious wine collectors know, it's wise to talk to Angela Duerr, Founder of Cultured Vine, about creating a gift experience like none other. Napa's luxury concierge service only does customized itineraries based on each individual's personal preferences. Every aspect of an exceptional wine country stay is scrupulously planned — no request is too big or too small — including private helicopters, intimate dinners by talented chefs, tastings with top-notch sommeliers, meetups with the winemakers that are behind some of the world's best bottles. "From tastings in a wine owner's living room to private tours and dinners with top chefs at boutique, invitation-only wineries, I make it happen. I come up with things that you couldn't have done on your own," Duerr shared with Haute Living. "No two experiences are ever alike." CulturedVine.com | Custom pricing.
Alchemy of the Senses Book is an Experience
Yes, there are pages and a cover. And there's also a pendulum inside. Find out why this special gift is more accurately described as an experience for the senses rather than a book. A lifelong passion for the artistry of wine led Jean-Charles Boisset to curate and create a "wine book" that "speaks not only of tannins and barrels, but also emotions and fantasies, hope and imagination." Let Alchemy of the Senses be your guide exploring the limitless dimensions of wine. As JCB says, "Our ultimate vision is to enlighten, inspire, surprise, and transport people to destinations they've never before imagined." AlchemyoftheSenses.com | $395.