Here's what our writers bring when traversing time zones, starting with the suitcase itself.
It wouldn't be a hyperbole to say that, combined, our writers have exceeded one million miles on jets, trains, and yachts. These ladies know what to pack.
TERESA RODRIGUEZ
Customized ROAM Suitcase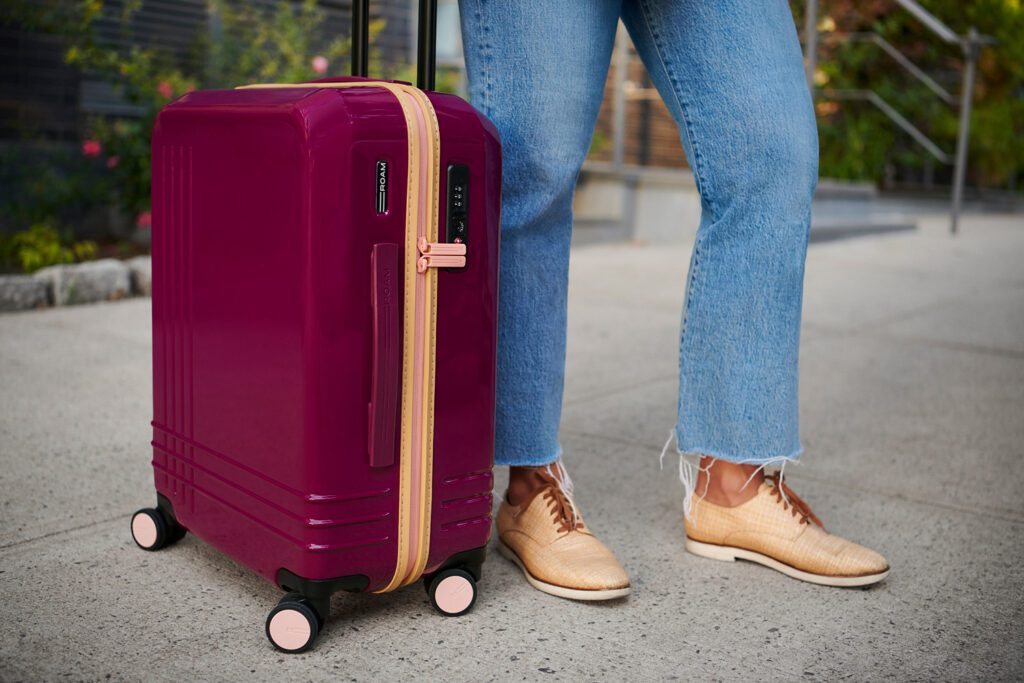 ROAM is the world's first and only fully color-customizable luggage brand, and it comes in fun, fashion-forward colors. I am a big fan of purple, so I customized mine with a purple frame, pink wheels, and tan zipper. It's so easy for me to retrieve my luggage, because I can quickly spot it on the carousel amid a sea of black suitcases.
My initials are embossed into the leather cardholder. The built-in TSA-approved locking system means I don't have to carry around an extra lock when traveling. The hardest part of ordering my luggage was choosing from the many vibrant colors ROAM offers. Prices vary. Roamluggage.com
FRAN MILLER
LOJEL Hip/Shoulder Pack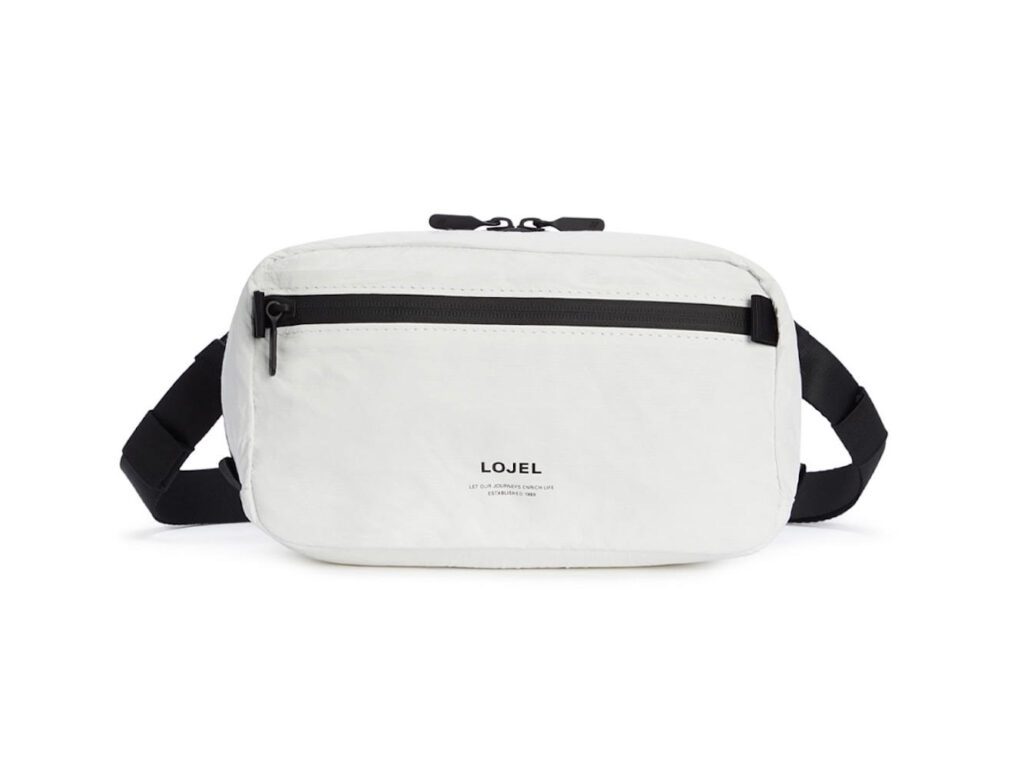 LOJEL stands for "Let Our Journeys Enrich Life," and their hip travel products aim to do just that. The global brand blends innovation, design, and exceptional craftsmanship, while always adapting to traveler needs.
I love hands-free travel, and with their incredibly lightweight Hip/Shoulder Pack, I can sling it over my shoulder or adjust it to my waist. In matte white or black, it's made of durable Tyvek® which is water, moisture, and tear resistant. $45 us.lojel.com
MISTY MILIOTO
Solvasa Crystal Energy Wand
After a long flight, I love the feeling of Solvasa's Crystal Energy Wand to soften tension between my brows and reduce puffiness under my eyes. It also stimulates the pineal gland in the brain, which can help relieve stress and sinus pressure.
It's even believed to improve memory and sleep patterns. The beauty tool is made with genuine rose quartz crystal. $200 at solvasabeauty.com
ROSANNA STEVENS
Aspinal of London personalized passport cover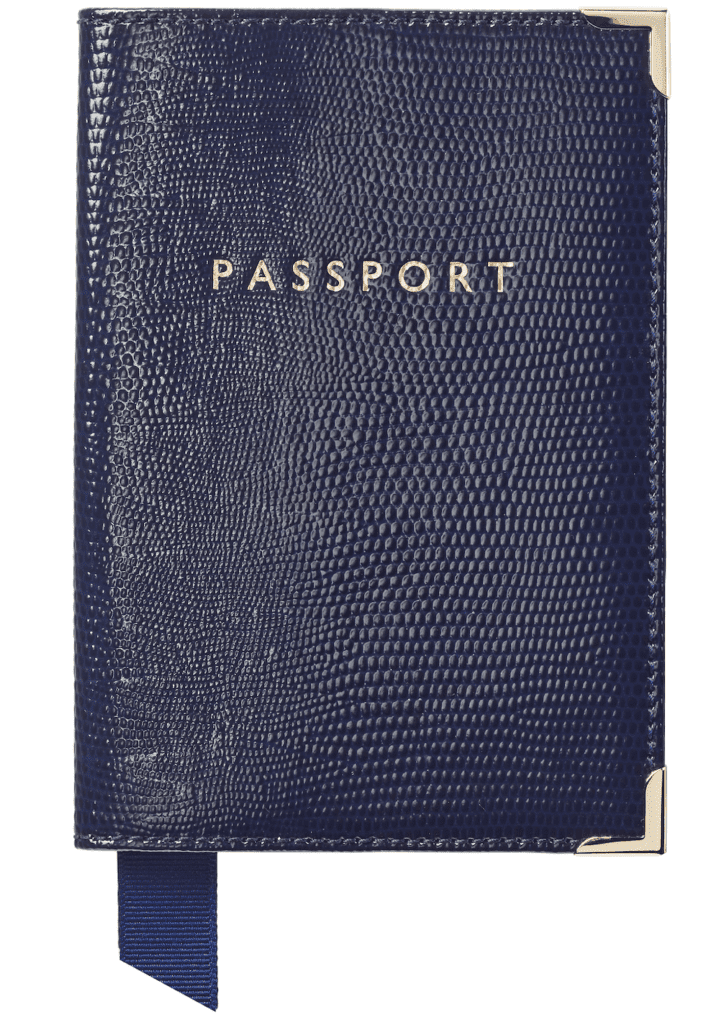 I think your passport deserves a new outfit after spending so long in a drawer last year! I love my personalized leather cover from British luxury brand Aspinal of London, it's so chic. Each piece is crafted for style and durability and embossed with your initials to stand out from the crowd. They're available in a range of colors and finishes.
I enjoy giving these as gifts to friends and family who love travel as much as I do. $100 with free embossing at aspinaloflondon.com
BECCA HENSLEY
Centric Activewear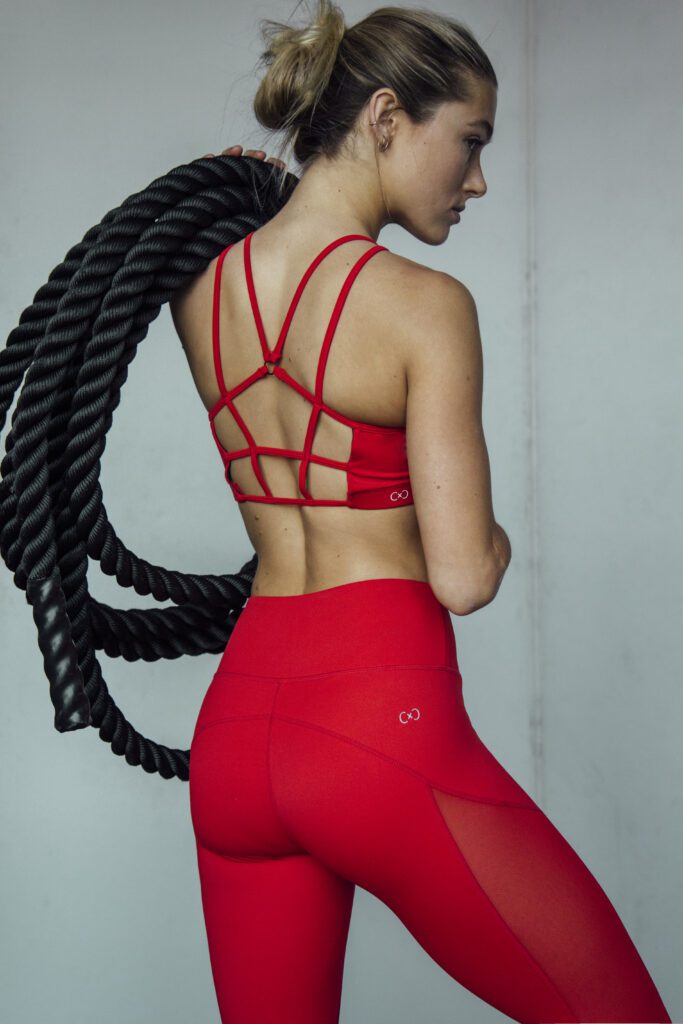 People often ask me how I can travel so much, flit through time zones, devour new adventures at a gluttonous pace, and come through it fully energized and ready for more.
My secret is yoga. I've had a daily practice since I was a teenager. It goes with me wherever I wander. That said, yoga fashion plays an integral role in my life, and there's always room for yoga attire in my suitcase. While I am not a person who ever wears yoga clothing all day, I have one brand that feels so good and flatters so well, I'd wear it to a cocktail party, if necessary. Centric Activewear, my go-to yoga ensemble, comes in bright colors and uses revolutionary fabric technologies for performance, comfort, and support. Prices vary at us.centricwear.com
CHARLENE PETERS
PuraSafe™ Wearable Air Purifier
At the onset of the pandemic, my sister gifted me this pendant, knowing I would be traveling soon. I hadn't known a wearable air purifier existed, but now that I have one, I wear this pendant with a purpose when traveling.
Supplementing the protection of a face mask, the pendant purifies the air around my head, which is great while standing in line boarding a plane—and while seated during a flight. Healthy, negative ions push air contaminants up to three feet away from my breathing space and reduce my anxiety at the same time. PuraSafe™ technology emits over 3 million negative ions every second, attaching to contaminants in the air. Stylish, rechargeable, and convenient to carry. $70 oakandhearth.com
STEPH KEAY
Bose 700 Headphones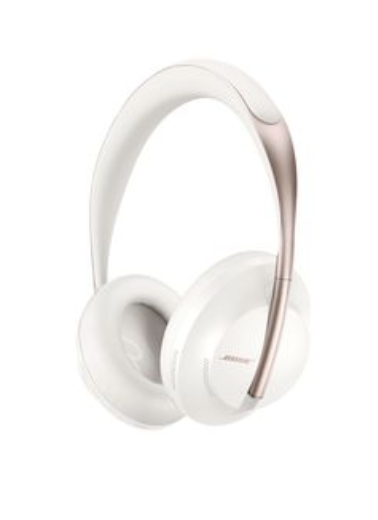 These are, without a doubt, one of the best gifts I have ever received. To this day, I still luxuriate in the moment I tap the noise canceling button and the outside world seemingly ceases to exist—the novelty never gets old. Bose's patented noise canceling technology utilizes microphones both inside and outside the headphones to monitor sounds and produce a signal to cancel them out, effectively drowning out any external noise standing between me and a restful slumber.
Plus, its unparalleled sound quality is brilliant for listening to my favorite music, audiobooks, or the latest episode of NPR's "Pop Culture Happy Hour." With touch controls and 11 levels of noise cancelation alone, these fully customizable headphones are my must-pack item for planes, poolside, or even just a staycation. $379 at bose.com
LAURIE JO MILLER FARR
Latex-free Resistance Bands
For exercise on the road, I like latex-free resistance bands. They weigh absolutely nothing at all, take up no space when they're tucked inside shoes, and provide a good stretch workout no matter where you are.
Buy them online for under $15 and choose resistance that's easy, medium, or extreme, or get a full set of three or more levels. Amazon, of course.
ERIN HUNT MOORE
Tata Harper's Hydrating Floral Essence
Since I lived abroad and began traveling more extensively, one item I don't leave home without is a facial hydrator/spritzer. Flying is incredibly dehydrating, and traveling between time zones and climates can wreak havoc on your skin. I drink copious amounts of water and also hydrate my skin from the outside.
One of my absolute favorites is Tata Harper's Hydrating Floral Essence. For over two decades, I have gravitated toward natural, non-toxic skincare brands. Tata Harper's products are among the most luxurious of the natural beauty lines. With much of her line handcrafted from items on her organic farm in Vermont, these products are truly farm-to-skin. The Hydrating Floral Essence is like a soothing field of flowers, so balancing and beautiful! It's a wonderful daily primer and rejuvenator, as well! $94 (125 ml) at tataharperskincare.com