As co-proprietors of DAOU Family Estates, Georges and Daniel Daou have redefined the terms of where great American wine is derived and how it is made. Vintage after vintage, the brothers have proven themselves in the most delicious, dramatic, and age-worthy ways. Over the course of the last decade, DAOU wines have come to define and embody the category of world-class Paso Robles Cabernets, earning sky-high scores from critics as well as a devoted consumer and sommelier following. DAOU Cabernet is the #1-selling Cabernet Sauvignon in the coveted $20-$30 premium category, a ranking that has inspired the rest of Paso Robles to increase their Cabernet acreage by 58% in the past decade. Soul of a Lion, the winery's flagship Cabernet Sauvignon ($150) named in honor of Georges and Daniel's father, is a vinous tour de force that has received stellar ratings from Robert Parker's Wine Advocate (94-96), Jeb Dunnuck (96+), and Wine Enthusiast (96).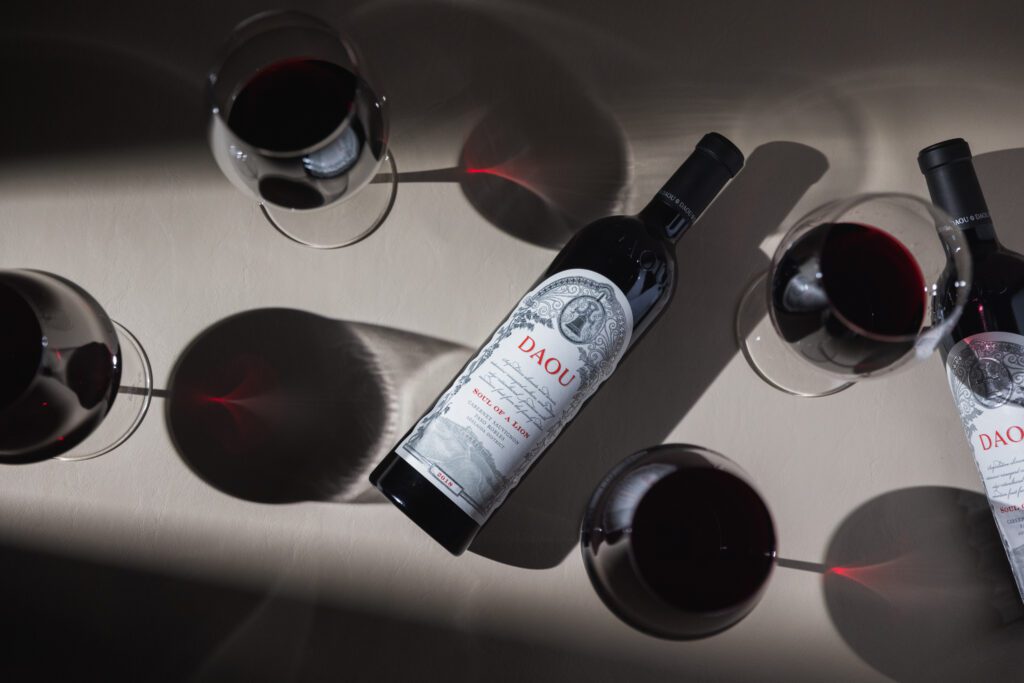 Daniel is the expert winemaker and Georges is the creative force behind DAOU. Together, as immigrants, they have realized an American dream and they are paving the way for the next generation of the Daou family to take over at DAOU Mountain, their 212-acre hilltop estate in the Adelaida District of Paso Robles, a region described by renowned California winemaker André Tchelistcheff as "a jewel of ecological elements." Rising to an elevation of 2,200 feet and only 14 miles from the Pacific Ocean, the site is one-of-a-kind.
As children growing up in Beirut, Georges, Daniel, and their sisters, Marie Jo and Michelle, fell in love with the rural way of life during visits to their grandfather's ancient olive groves. Their childhood was steeped in Lebanese traditions of generous hospitality, family values, and faith. But in 1973, their world was turned upside down. A missile, fired to begin the Lebanese civil war, struck the sidewalk in front of the Daou family home sending shrapnel tearing through the house. When the war escalated in 1975, Joseph and Marie made the courageous decision to move to France to give their children hope for a brighter future.
Georges and Daniel later moved to California to study engineering at UCSD. They invested their family's last savings in their first extraordinary venture: DAOU Systems. Then, after a successful run in tech, it was finally time for their winemaking dream to prevail. The brothers spent eight years searching for the right location before their quest would lead them to Paso Robles, in a region that Georges called "an unloved dirt pile with breathtaking views" that would eventually emerge as DAOU Mountain.
Haute Living San Francisco recently had the pleasure of speaking with Georges about his winery's origins:
When, where, and how did you get your start, prior to 2007 when you purchased your Paso property?  
I got my first start when I was in graduate school at 24 years old. My parents took me up on my offer to immigrate them to the US for a better life. They had a hundred thousand dollars saved, and I asked them to give me $50,000 of the hundred to build a company to try to immigrate them. That's all they had left, and that's when I felt the pressure to create a business that drives value for consumers while creating value for my family.
What was your a-ha moment when you knew you wanted to get into the wine business?
In 2007, my brother and I acquired Hoffman Mountain Ranch, a historic property that would soon emerge as DAOU Mountain. After purchasing the property, I drove my car through a hayfield that was as tall as my side window, and all of a sudden, what appeared in front of me was the most beautiful painting I'd ever seen. I discovered we had two parcels I wasn't even aware of were a part of the property. I had sort of a Bugsy Siegel moment when he saw Vegas and decided this was where he would build a paradise for adults. For me, it was at this moment that I knew we were going to make a paradise for wine lovers.
What or whom was your inspiration?
Wine has always been a part of our family gatherings, and I've always associated wine with conversations, civilization, connection, and emotion. Growing up in France and enjoying wine at the family table, we had some of our most profound conversations about our family's past, genealogy, and experiences our forefathers had. These moments led to my interest in participating in the wine industry and my desire to impact others, which I knew could affect my family in return. So when my brother approached me with the desire to make wine, I felt that I was halfway there because half of the problem was to make it and the other half was to make it available. I knew that my experience and my zeal for consumer preferences would give us a chance to do this well, and I did not doubt that my brother would make incredible wine. Putting those two together, especially after three people in our family had passed away within 13 months, we decided that this was the time for life to start over.
What drew you and your brother to Paso Robles?
We looked at landscapes all over the world. We considered Argentina because I was a polo player. There's a French saying, "Joindre l'utile a l'agreable" which means correlate a career with a pleasurable passion, which for me was polo. We considered going back to France. We also considered Oregon, Napa Valley, and then we stumbled upon Paso Robles. We could not believe the rich terroir we found, which is now considered DAOU Mountain. We decided to stay in California and create our paradise there. And the rest, as they say, is history.
What is DAOU's secret to great wine? 
Our secret to great wine is rooted in precision, passion, extreme viticulture, and the relentless pursuit of farming for flavor.
What do you find most enjoyable about your profession? Most challenging?
What I've found the most enjoyable in my profession is the amount of affection, love, and respect we garnered from the industry at large, and today I can proudly say from 50 different countries worldwide. People from all walks of life enjoy wine, partners who have worked with us as distributors, retailers, restaurants, and hotels. It's like we created our own garden and out of this garden came out a community of people that love us, that we love and that are life-changing. But the most life-changing of all is the amount of gifted talent we found that saw the same vision, saw the same journey, and wanted to walk with us, which is why we ended up walking far because we walked together instead of walking alone.
My most challenging moment was when my brother and I first stood on top of DAOU mountain, and we realized the amount of time, passion, investment, and craftsmanship that had to be injected and deserved, not knowing what the outcome would be.
How do you celebrate the holidays with your family? 
Holidays are always an additional reason to gather as a family. I don't have children, but I've always believed that the friends you make are the family you never had. So in order of priority, family and friends are the focus of any holiday season. We come together to laugh, cry, smile, have tough conversations, to learn from each other, and to be in a vulnerable space because only in this sort of setting can the human being indeed be happy, as they are seen and heard for whom they were meant to be.
Is there anything that you'd like readers to know/learn about you or the winery that they might not already know?
I am a very serious person inside. I was born an introvert. My biggest passion and my first love in life was mathematics. However, to cope with the world as natural or strange as it is, I realized during college that the meaning of life is deeply rooted in the quality of relationships you have. The relationships with people you encounter for a minute, a week, a year, or a lifetime. The relationship with the earth we stand on, the relationship with your higher power, and last but not least, the relationship with yourself. I decided to hone these skills. I'm trying to understand humanity as best as possible because there would be no world without this. A paradise with one person is not a paradise. What makes it paradise is a community of people that come together because the most potent force in the world is love.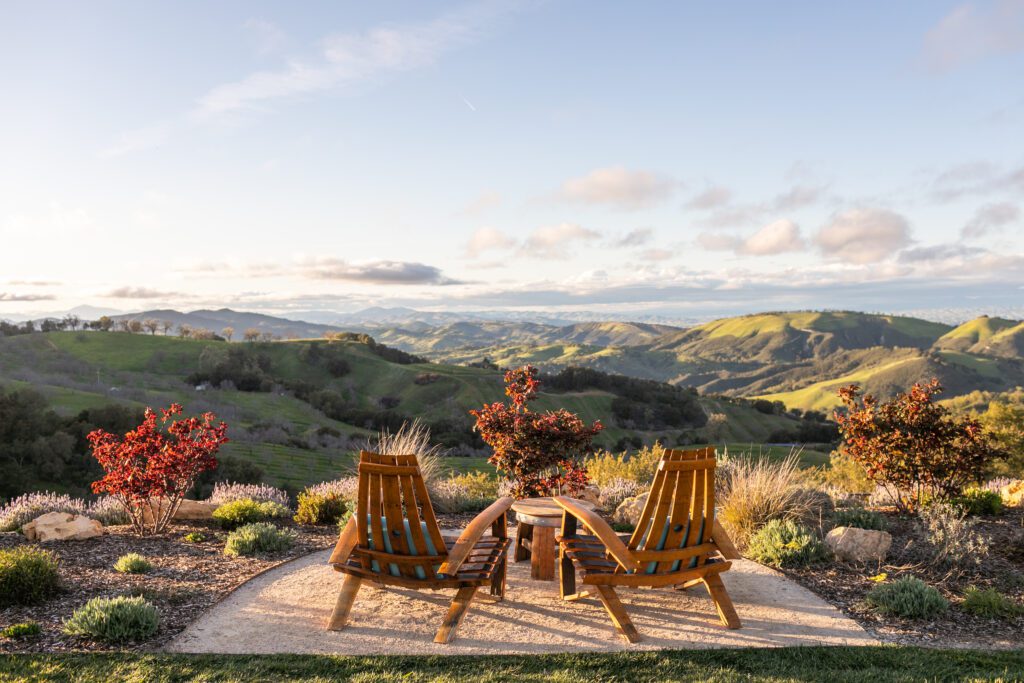 DAOU Family Estates Tasting Experiences: 2777 Hidden Mountain Rd. Paso Robles
Discover DAOU Tasting Experience ($45 per person): Savor a diverse flight of 5 wines representing DAOU Mountain.
Hidden Mountain Experience ($150 per person): Take a trip through the vineyard in a Polaris, experience a private barrel tasting of DAOU's Estate Cabernet Sauvignon and flagship wine, Soul of a Lion.
Private Picnic Experience ($200 per couple): Enjoy the breathtaking serenity of DAOU Mountain in private Adirondack chairs with panoramic views above the clouds. Come relax and savor a picnic basket complete with DAOU's recent releases, and a special menu curated by the Estate Chef. 
Photos courtesy of DAOU Family Estates