San Francisco's Absinthe Brasserie & Bar could well have served as a stage set for the movie Midnight in Paris. With its Belle-Epoch-ish décor, linear bar, and large picture windows, the Hayes Valley mainstay of 25 years has the charming vibe and buzzy energy of a place that Fitzgerald, Hemingway, and Stein might have frequented. It oozes with bon vivant appeal.
Long a fixture of the city's own café society, Absinthe is San Franciscans' go-to spot for weekend brunch, pre or post arts center aperitifs and digestifs (the restaurant is just a few blocks from Davies Symphony Hall and the War Memorial Opera House), date night cocktails, birthdays, anniversaries, and not-so-simple burger cravings. (The Absinthe Black Truffle Cheeseburger with Pomme Frites is legendary.) The restaurant's vivacity is ever present, aided by soft illumination, velvet banquettes, and the vintage French spirits ads that line interior walls. There is no sultrier spot to enjoy a flute of fine Champagne paired with Executive Chef Ian Begg's Trio of Bivalves: a selection of oysters on the half shell, mussels a l'escabeche, and marinated clams. (Don't skip the Tsar Nicoulai Caviar with Yukon Gold potato blinis, crème fraîche, sieved egg, and chives if you're feeling especially celebratory.)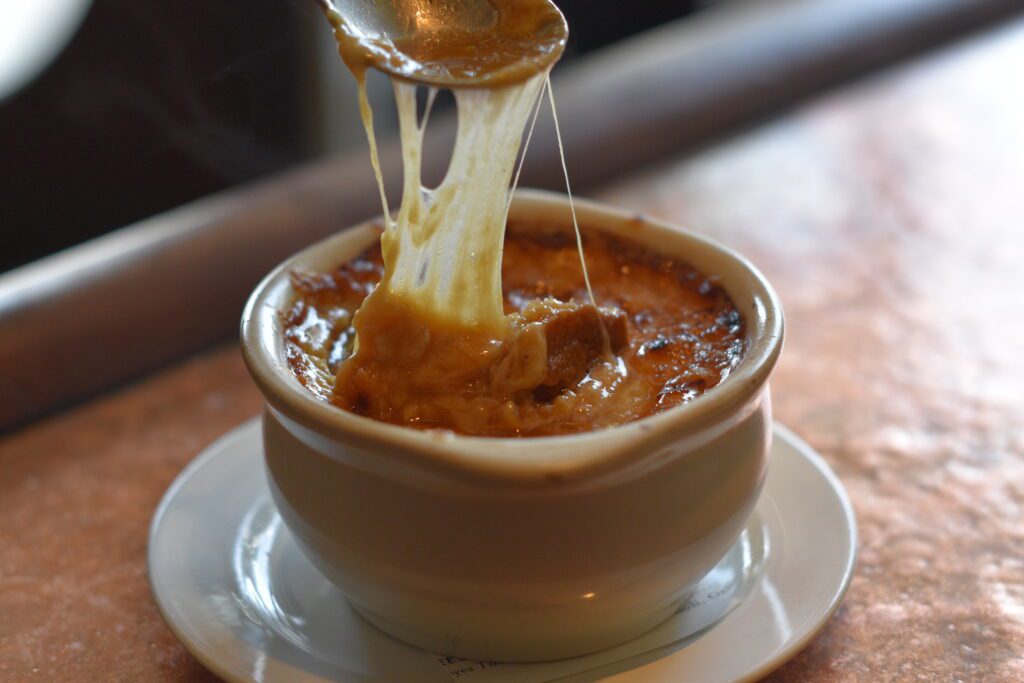 Begg, a James Beard semi-finalist with more than 26 years of culinary experience, is known for transforming traditional French fare into modernized classics, such as with his Yellowfin Tuna Carpaccio 'Niçoise.' A graduate of the Culinary Institute of America, he has led the Absinthe kitchen for two years now, returning a once straying menu back to its French roots. Fans might recall an Italian/American heavy influence, and though a bit of Italian sway is still found in an offering of seasonal pastas (Sweet Potato Agnolotti and Parisian Gnocchi with beef bresaola and roasted red kuri squash on this visit), it's the soul-soothing and oft rave reviewed French Onion Soup, Braised Beef Bourguignon, and Petrale Sole Meuniere for which guests clamor.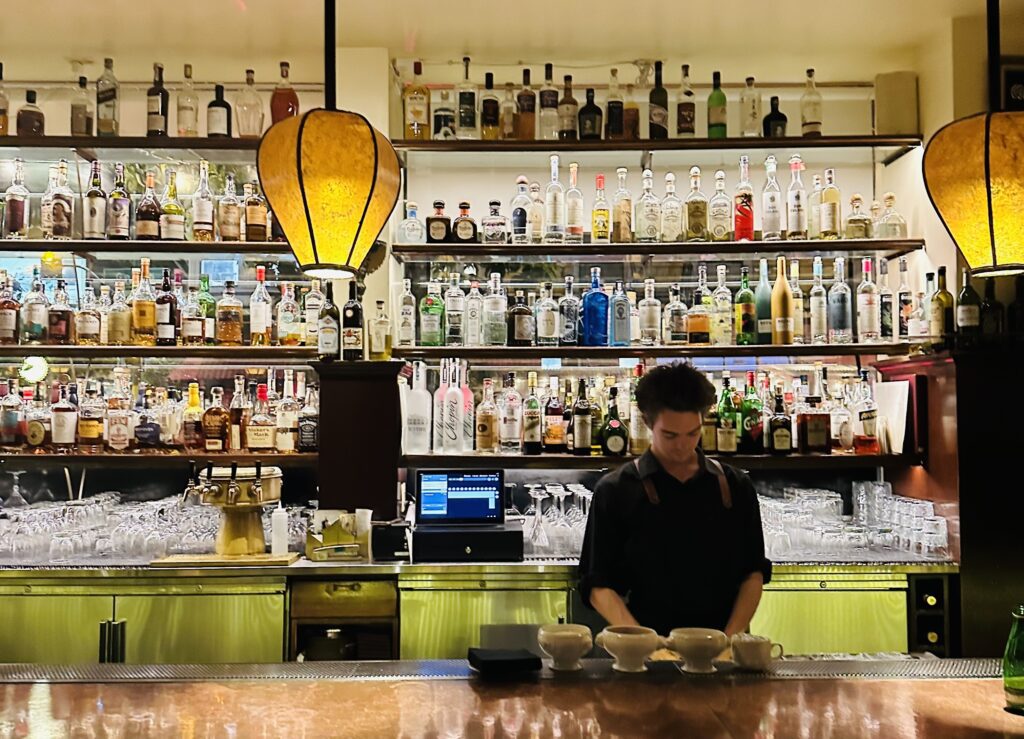 Guests also clamor for the crafted cocktails (the Absinthe Sazerac has been described as the best in the city) and for the award-winning wines; request course pairings and you'll likely enjoy rare pours from Absinthe's extensive wine cellar and its Coravin program, such as a full bodied Piemonte Barolo or a crisp French Meursault. Bar Manager Eric Stashak loves taking traditional cocktails and adding a twist, such as the Tone Row with stone fruit-infused mezcal, amaro, vermouth, and Empirical plum liqueur, and the Coat Check with Garrison Brothers whiskey, sloe gin, Gran Classico bitter, grapefruit, and lemon.
For dessert, the creamy Chocolate Pot-de-Crème is deeply satisfying, as is the roasted banana ice cream. (Ask for a chocolate sauce drizzle.) Go totally Gallic and finish with a cheese plate of your choice of artisanal French and California selections.
Finally, a hospitable staff, from welcome to service to farewell, serve to make Absinthe the most welcoming and friendly of San Francisco restaurants. After 25 years, Absinthe truly does make the heart grow fonder.
Photos courtesy of Absinthe Brasserie & Bar