Mountain View might not be the first place one considers when planning a weekend getaway. But this tech industry town holds a few R&R surprises, such as the Shashi Hotel and its multiple culinary offerings. Living up to its tagline, "an urban resort," Shashi (recently certified *LEED Gold) is a one stop, luxe getaway shop for both business travelers visiting nearby Google, Intuit, and Microsoft, and for those seeking a decadent one night (or more) retreat. Here's how to get the most out of your Shashi stay: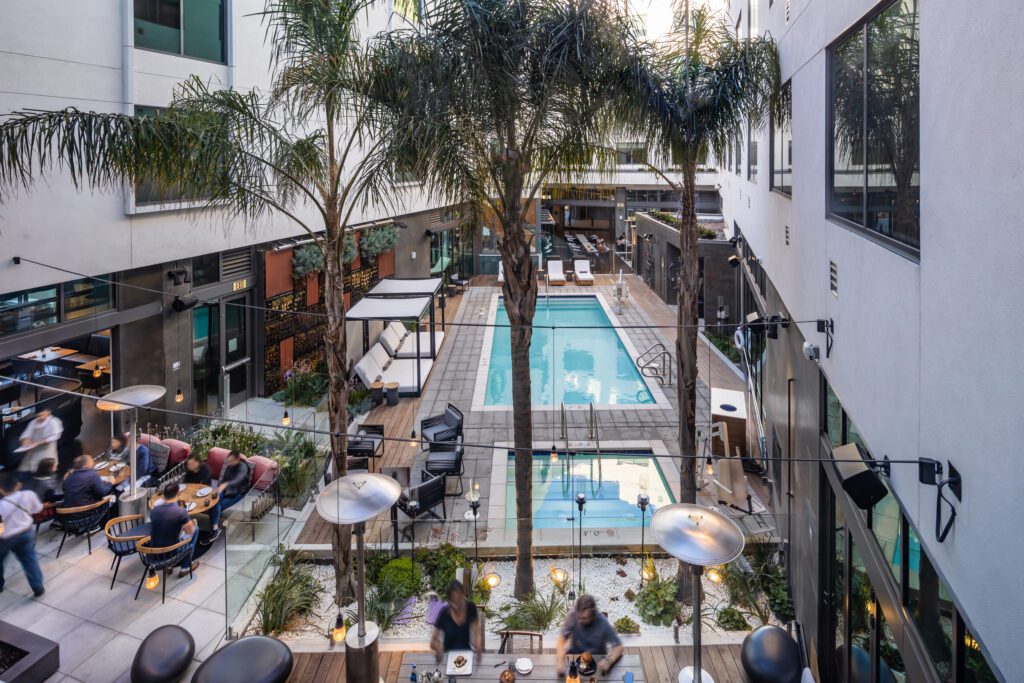 Check-in to your well-appointed, softly illuminated room within one of the hotel's five floors, where you'll find an ultra-comfortable bed, flat screen television with multiple streaming platforms, Rishi teas and Equator instant coffee. Head back to the first floor for either a workout in the hotel's state-of-the-art fitness studio, or a swim in the heated pool and a soak in the hot tub, both located within the hotel's airy central atrium. Enjoy the co-ed dry sauna and steam room prior to evening cocktails at The Emerald Hour, the hotel's convivial gathering spot.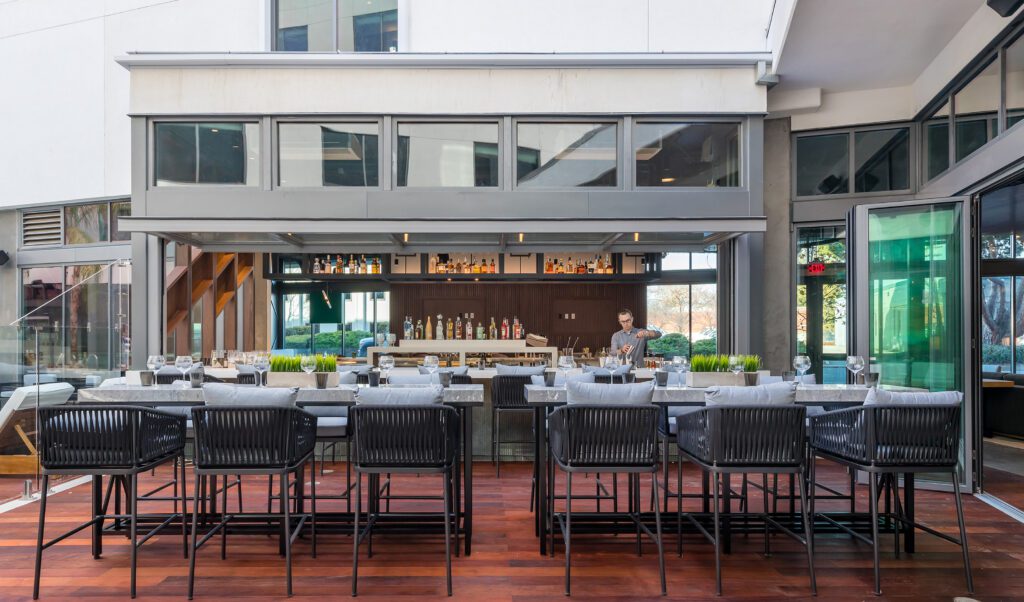 Sit inside at high top tables while watching your favorite Bay Area sports team on one of the numerous televisions, or opt for outdoor, firepit-warmed, patio seating. Select your beverage from the long list of cocktails, both classic and creative, the menu of which is divvied up by "Old Fashioneds," "Fizzy/Fruity," "Shaken/Sours," "Highballs," and "Stirred/Boozy." Highlights include a bespoke gin and tonic with St. George Botanivore, cinchona bark syrup, yuzu, elder flower tincture, and Fever Tree Indian tonic, a classic Paloma with blanco tequila "milk punch," grapefruit, soda, and ginger, a coffee martini with Wheatley vodka with cocoa nib, St. George NOLA coffee liqueur, California sherry, orgeat, and cold brew, and a house Old Fashioned with Woodford Reserve bourbon, house-made orange bitters, and charred cherry wood.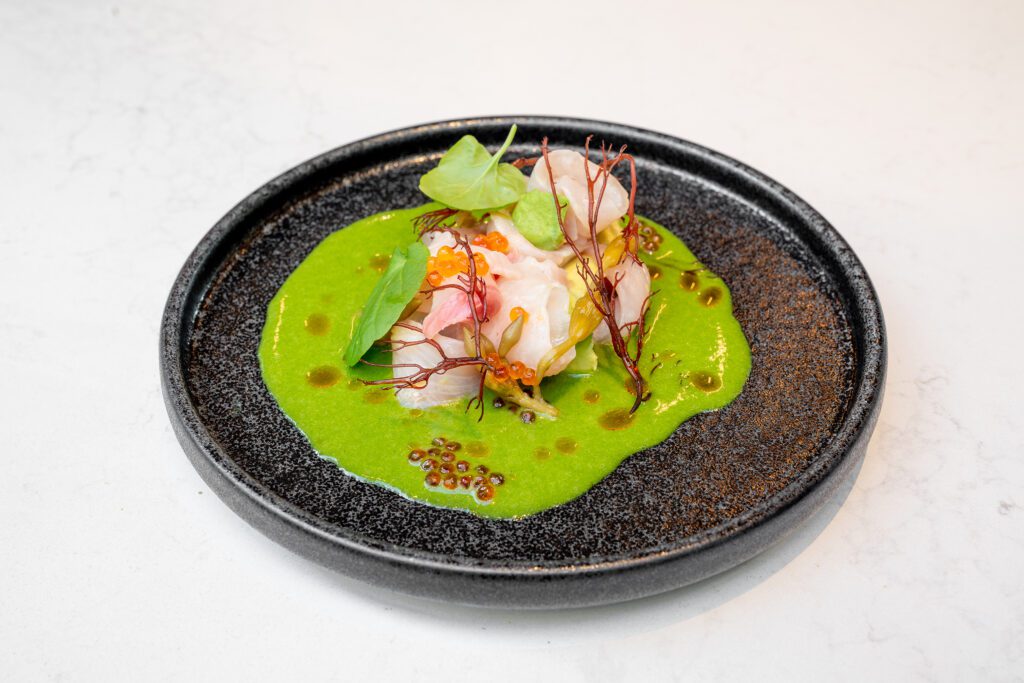 Linger over a second cocktail, or head down the hallway to Broma, the hotel's casually refined, Spanish-Portuguese-focused Mediterranean restaurant. Led by culinary director Jared Gallagher, whose former Mountain View restaurant Chez TJ was an eight time Michelin star winner, Broma takes guests on a culinary exploration through the Iberian Peninsula. Choose the "Broma Experience" and let Executive Chef Aubree Arndt surprise and delight you with her three course, chef's tasting menu, based on what she finds at the farmer's market that morning. Current highlights include Ensalada de Otono, with local chicory and mixed greens, persimmon, delicata squash and walnut butter, a deceptively simple Pan con Tomate with house made bacon levain slathered in fresh tomato sauce, and Fiduea de Mariscos with squid ink pasta, linguica, locally caught squid, clams, and garlic aioli. Pair your meal with Spanish focused wines, many of which are fabulous, under-the-radar finds.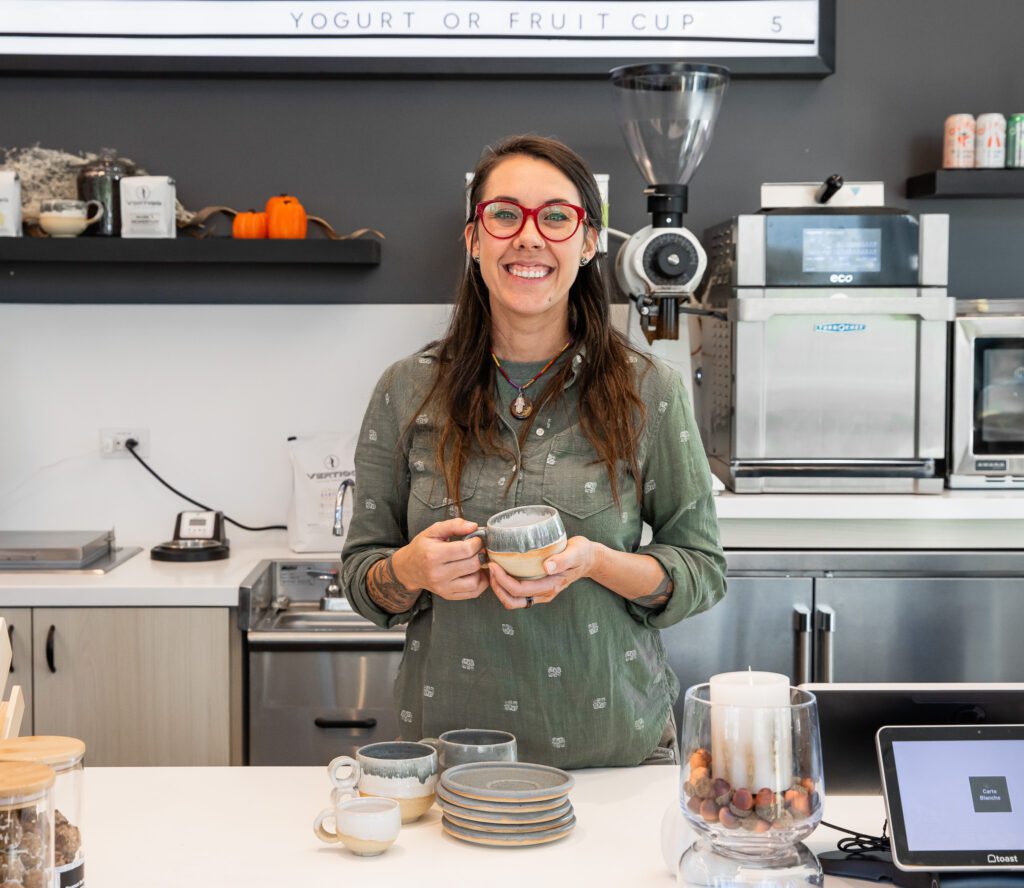 In the morning, treat yourself to coffee and breakfast at the hotel's newest addition, on-site café Carte Blanche. If the sun is shining, and often it is in the South Bay, enjoy your coffee al fresco at patio seating, or claim a spot within the cozy interior. Carte Blanche has partnered exclusively with independently owned coffee roaster Vertigo Coffee Roasters, based in San Juan Bautista. (They source their coffee from Mexico, Honduras, Colombia, and Peru.) The menu ranges from classic drip coffee and espresso to single origin coffees, along with seasonal coffee drinks featuring Carte Blanche's house made syrups. Carte Blanch maintains Broma's Spanish influence, so you'll find delicious menu items: breakfast sandwiches, quiche, a breakfast burrito, delicious pastries, and juices. Take note of the beautiful ceramic ware coffee cups. Each was made by hand by Chef Aubree, whose after-work relaxation takes place at a potter's wheel. You can even purchase one of her special edition mugs—a souvenir by which to remember your indulgent Shashi stay.
*LEED is the most widely used green building rating system in the world and an international symbol of excellence. Through design, construction and operational practices that improve environmental and human health, LEED-certified buildings help to make the world more sustainable. 
Participate in the Shashi Cash program and earn 5% cash back on room reservations when booked directly on the Shashi Hotel website or mobile app.
Photos courtesy of Shashi Hotel