A wine lover's dream come true in Sonoma County.
Have you ever wondered what it would be like to own a winery? To live among the vines, taste-test the latest vintages, and have access to the serenity, exclusivity, and "high-life" perks associated with the elite vintners? Skipstone is ready to make a wine lover's dream come true with the opening of the Skipstone Residence. Proprietors Fahri and Constance Diner are inviting all to immerse themselves in the true vintner experience. Whether you are an oenophile or a casual wine lover, Skipstone offers a luxurious escape into the world of fine wines, fine dining, and lavish experiences. Prepare to fall in love with this Sonoma County treasure, where every moment of your stay will feel like you are a winery owner.
The Residence
Originally the home of Skipstone proprietor Fahri Diner, the 5-bedroom residence at Skipstone perches upon a hill overlooking Alexander Valley. As you walk up the driveway, you can't help but feel like you're entering a Thomas Cole painting, due to the spectrum of earth tones and the calm surrounding nature.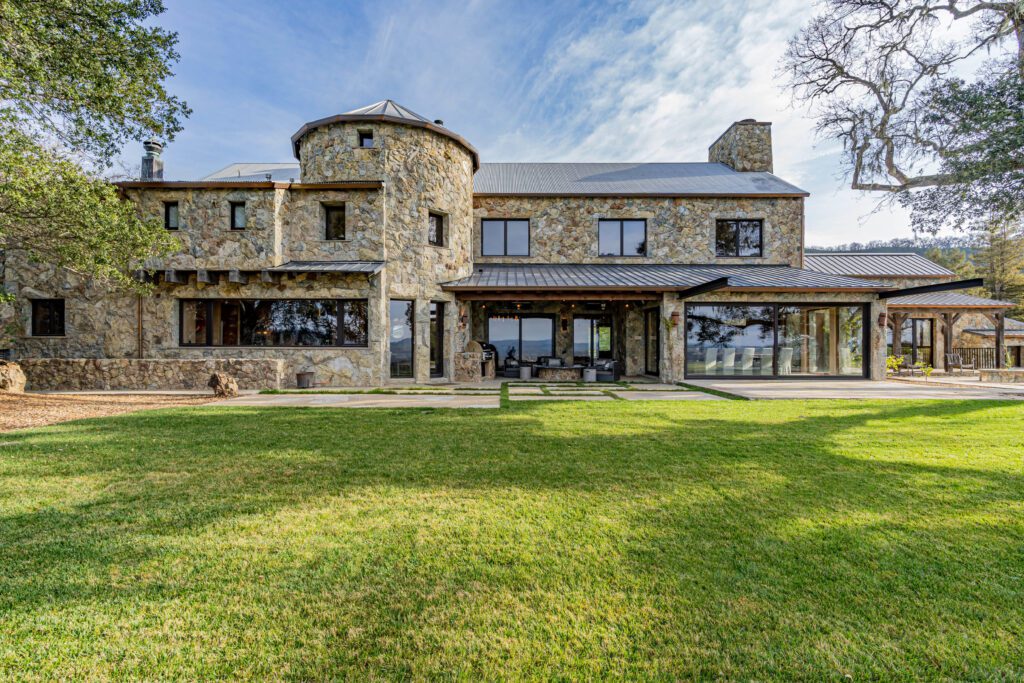 Upon entering the stone farmhouse (5 bedrooms, 6.5 baths, 8,400 square feet), it becomes clear that no element was overlooked in the design. Start in the living room which features a double-height ceiling and French doors that open up to vineyard views of the Mayacamas Mountains. Other standout interior features include a gourmet kitchen, six indoor fireplaces, and a billiards lounge.
The outdoor space at the Skipstone residence is a true marvel. The backyard has a floating deck, perfect for eating and entertaining after utilizing the Mugnaini wood-fired pizza oven located in the outdoor kitchen. Do you feel like enjoying a glass of wine by one of the two outdoor firepits? No worries, the Diners have opened up more than their home—they open their wine cellar as well! The 2,500 bottles stored below ground are available for a price via a QR code containing every bottle available for purchase.
The Winery
Skipstone primarily produces Bordeaux red varieties from its nearly 30 acres of certified organic, certified sustainable, and biodynamic vines. Under the stewardship of famed winemaker Philippe Melka and newcomer Laura Jones (joined in 2022), Skipstone harnesses the unique terroir of the Pocket Peak AVA (pending approval), which results in elegant, distinctive wines that carry the signature core of the vineyards character.
Guests of the residence will be led on a private tour and tasting of Skipstone Wines, which include:
Faultline Vineyard Bordeaux Blend ($195)
The Preface Proprietary Red ($70) is a blend of Cabernet Sauvignon, Merlot, Malbec, and Cabernet Franc
Oliver's Blend Cabernet Sauvignon ($195)
Viognier ($75)
Luka's Blend Cabernet Franc ($375)
"Rose de Constance" Grand Cru Blanc de Blancs Brut Champagne ($125) in partnership with Diebolt-Vallois.
Sofia's Vineyard Cabernet Sauvignon ($375)
Malbec ($140).
Scheduled to open in summer 2024, a brand-new hospitality center will include a wine library, outdoor patios, and private suites looking out to vineyard and mountain views.
The Perks
Now let's explore the luxurious benefits of being a vintner in Sonoma County's wine country. Patricia Smith, estate director for Skipstone, is essentially the chief of staff or executive assistant of guests during their time at the residence. Director Smith was born and raised in Sonoma County. Through personal and professional relationships, she expertly curates experiences from spa treatments to dining to family-friendly activities and beyond.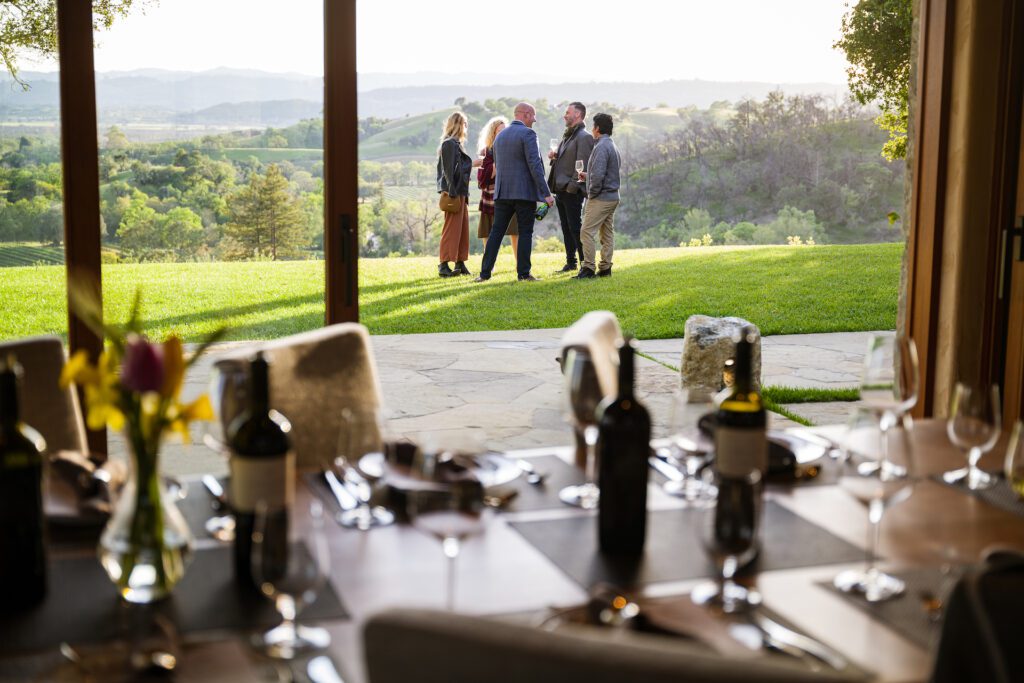 Would you like to enjoy a farm-to-table experience without leaving Skipstone? Local, renowned chefs such as Dustin Valette (Valette and The Matheson), Doug Keane (Cyrus), Gary Penir (Cuisine GP), and Laura and Sayat Ozylmaz (Dalida) are familiar with the gourmet kitchen and incorporate ingredients and produce from the property's organic gardens, chicken coops, and olive and fruit trees.
If you fly in privately to STS or another airport near San Francisco Bay, then take advantage of Skipstone's partnerships with NetJets and ground transportation services for patrons' pre-arrival needs.