The 2nd annual festival highlights the best of Sonoma County, California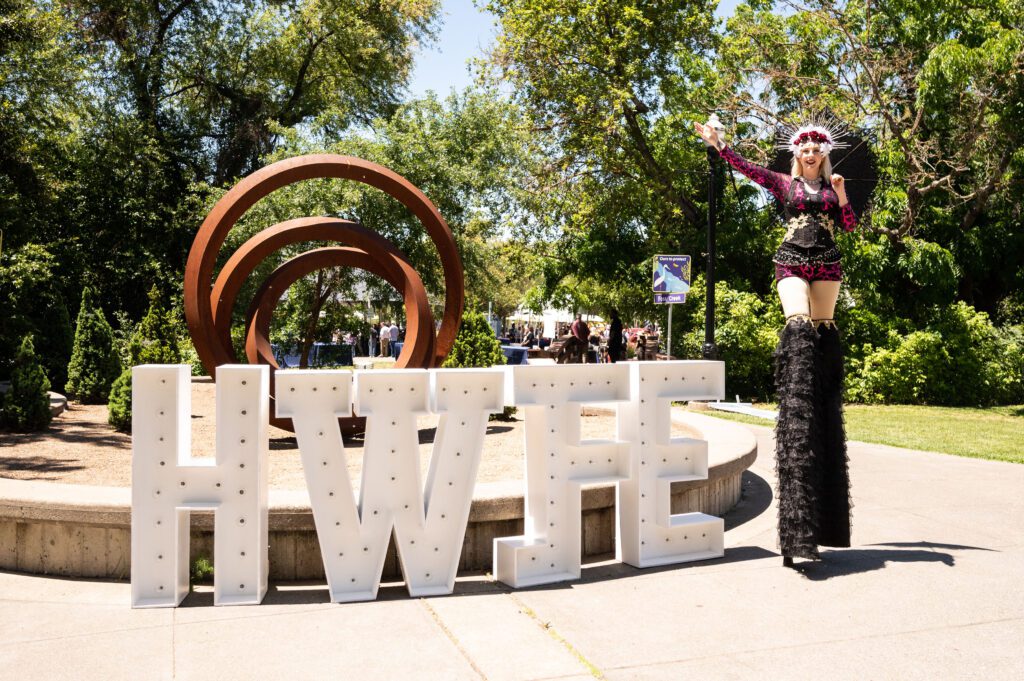 Sequels are rarely better than the original, but we found an exception with the second annual Healdsburg Food & Wine Experience (HWFE). Co-founded by Steve Dveris and Karissa Kruse, the pre-Memorial Day festival showcased local and international chefs, sommeliers, and winemakers for three days of celebration in the heart of Sonoma County, California. 
The multi-day festivities are more than just a Bacchanalia, as it has a philanthropic initiative of agricultural education and empowerment. More than 2000 attendees, 200 wineries, 40 chefs, and dozens of sponsors/partners helped raise $100,000 for the Healdsburg chapter of the Future Farmers of America (FFA), Farm to Pantry, and Sonoma County Grape Growers Foundation. 
Opening Night: Sunset in Sonoma County
The weekend officially kicked off Thursday, May 18, with a VIP welcome reception at Montage Healdsburg, where patrons were greeted to caviar bumps in one hand and a glass filled with champagne in the other. Violinist Rose Crelli's musical aperitif during the golden hour helped set the tone for an evening of fine wine provided by Jackson Family Wines and culinary delights from famed local chefs Tracey Shepos, Crista Luedtke, Duskie Estes, and Domenica Catelli. 
Day 2: Friday Is About the Cuisine
Locals and visitors were ready to begin their HWFE "Fri-yay" with cuisine from award-winning chefs from around the world. Day two started at Dutton Ranch with Food & Wine's Best New Chef winner, Matt Horn, serving up what he calls "West Coast BBQ," which is a fusion of Texan and Black Southern techniques. Many found it difficult not to overindulge in fare from Horn Barbecue, so it was fortunate that a private vineyard tour of Dutton was scheduled after lunch. Learning more about the property while walking through the vineyard with wine in hand is a great way to spend an afternoon. Not to mention the calories burned!
Other Friday highlights included:
Day 3: Saturday in the Park
Over 100 wineries from Sonoma County, Napa Valley, and other famous international wine regions converged in downtown Healdsburg for the Vintners Plaza Grand Tasting Experience. Connoisseurs wove through multiple tents in West Plaza Park, planning out a wine line-up for the 4-hour main event. Some started with sparkling wine or champagne, others went right for the reds, while many started with a classic Chardonnay. Regardless of how they started, wine lovers paired their wines with smiles by the end. 
During the grand tasting, attendees had the option to head over to The Matheson for several celebrity chef demonstrations. The owner of The Matheson, Dustin Valette, and host Liam Mayclem engaged spectators as chefs Joe Sasto, Viet Pham, Stephanie Izard, and Maneet Chauhan prepared dishes and answered questions from the audience. 
Other Weekend Highlights included: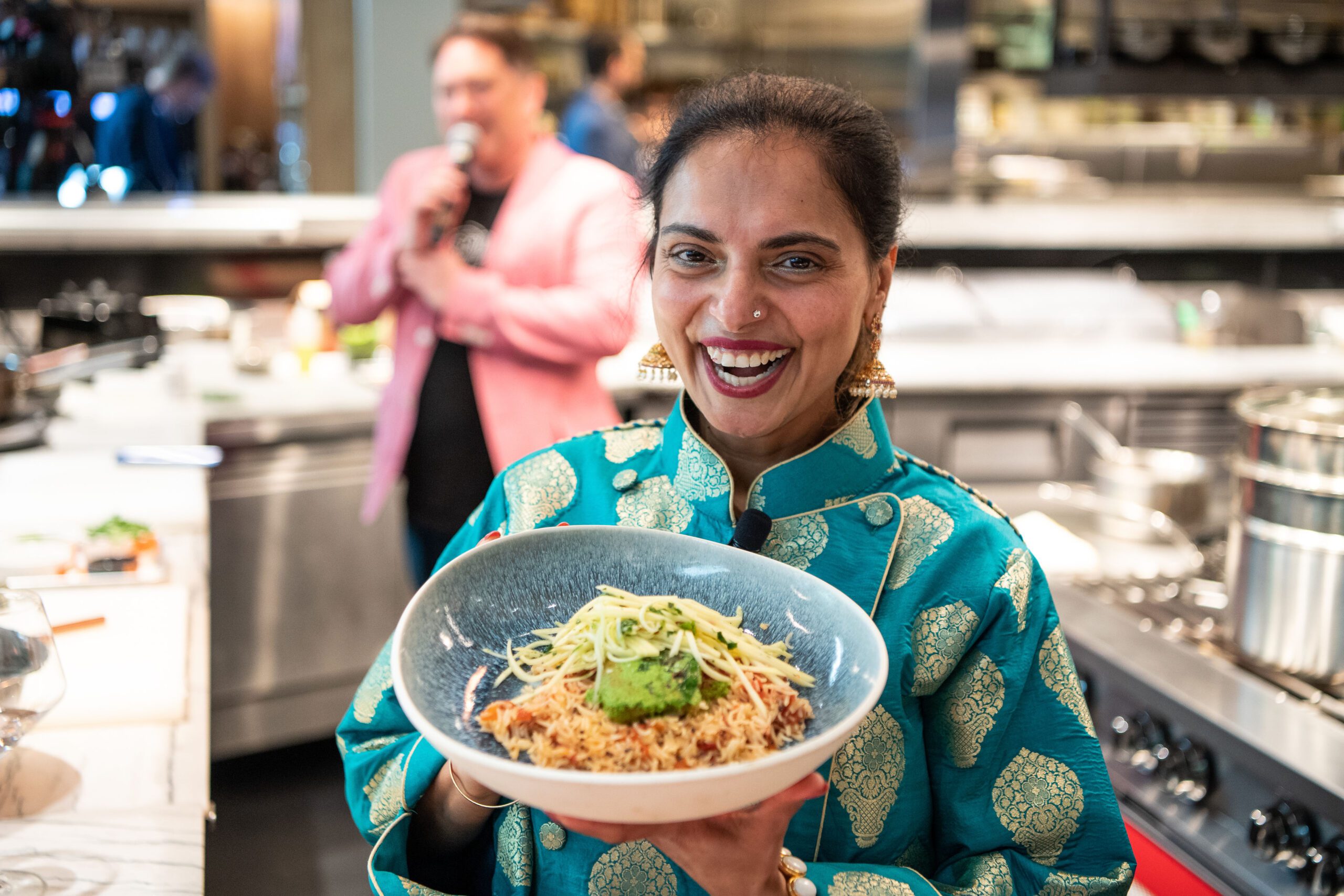 Saturday Night concert with live music from award-winning country duo, Maddie & Tae, hosted by Rodney Strong
Magnum party at Bacchus Landing featuring large format wines from the world's top producers, paired with the sounds of deejay Jason Lede of Cliff Lede Vineyards. 
Zinfandel Live Wine Experience at Villa Chanticleer. 
Brunch at The Madrona, featuring chef Stephanie Izard.
Chalkboard Community Brunch sponsored by the Foley Family Charitable Foundation.
About Healdsburg Wine & Food Experience (HWFE)
A central part of the Healdsburg Wine & Food Experience's mission is to support the rich local agricultural culture of Sonoma County, including celebrating the farmers and farmworkers—those who sustain the region's deep legacy of viticulture and culinary excellence. Through their care and passionate diligence in growing high-quality ingredients, great food and wines are made possible. Through the lens of community, sustainability, and culinary diversity, HWFE is committed to making an impact here and beyond.
HWFE returns for May 16 -19, 2024. Visit https://www.healdsburgwineandfood.com/ to learn more.