In Discussion With the Co-Chairs of San Francisco Symphony Opening Night Gala, Amy Christodoulo and Julie Liegl
At the 2022 San Francisco Symphony Opening Night Gala, current chairs Amy Christodoulo (left), past volunteer on the Junior Committee and San Francisco Symphony Junior Committee League President, Chair of Deck the Hall & Julie Liegl (right) formerly EVP Global Marketing at Salesforce, Dreamforce event planning, CMO at Slack.
Haute Living San Francisco, Official Magazine Partner, talked to Amy Christodoulo and Julie Liegl about their roles as Co-Chairs of this year's San Francisco Symphony Opening Night Gala on September 22, 2023. We're proud to support their devoted efforts to make everyone aware that the evening is a fabulous celebration of artistic excellence — a truly special way to spend an evening — and so much more.
HL: Why are the Symphony and this Opening Night Gala especially important for San Francisco?
Julie: The San Francisco Symphony is a living, breathing institution, woven into the fabric and well being of the community, more so now than ever since being founded in 1911.
The overarching goal for this event is to plant seeds that enable the Symphony to thrive for generations to come. The focus is to plan a successful fundraising event that supports the Symphony's mission, and encourages audience members to return for performances throughout the season.
HL: Tell us more about that mission?
Amy: This is an opportunity to raise funds for the Symphony's outreach to kids through award-winning education programs that reach 50,000 public school children each year. Bringing music education to schools and the community benefits us all by not just developing the next generation of musicians and music appreciators; it also helps kids build mental organization, self discipline, listening skills, and emotional regulation.
Some people are not aware that Adventures in Music comprehensive music education programs are for the benefit of every single child enrolled in grades 1 through 5 throughout San Francisco's public elementary schools. Music and Mentors supports every public middle and high school band and orchestra program.
Also, the Symphony's Community Ticket Program provides free tickets to nonprofit and community workers and constituents across the Bay Area. There are monthly performances for UCSF Benioff Children's Hospital patients, families, doctors, nurses, administrators, and staff.
We look to the Opening Night Gala as the single biggest fundraiser of the year, and one of our goals is to bring this event back to its glory, to pre-pandemic levels.

"Attending the San Francisco Symphony Opening Night Gala goes beyond an evening of fabulous music and celebration. It is important to me that the impact of my sponsorship allows an important cultural institution to thrive, and supports all the amazing work they do in the schools and the community at large." — Hannah Kellogg, sponsor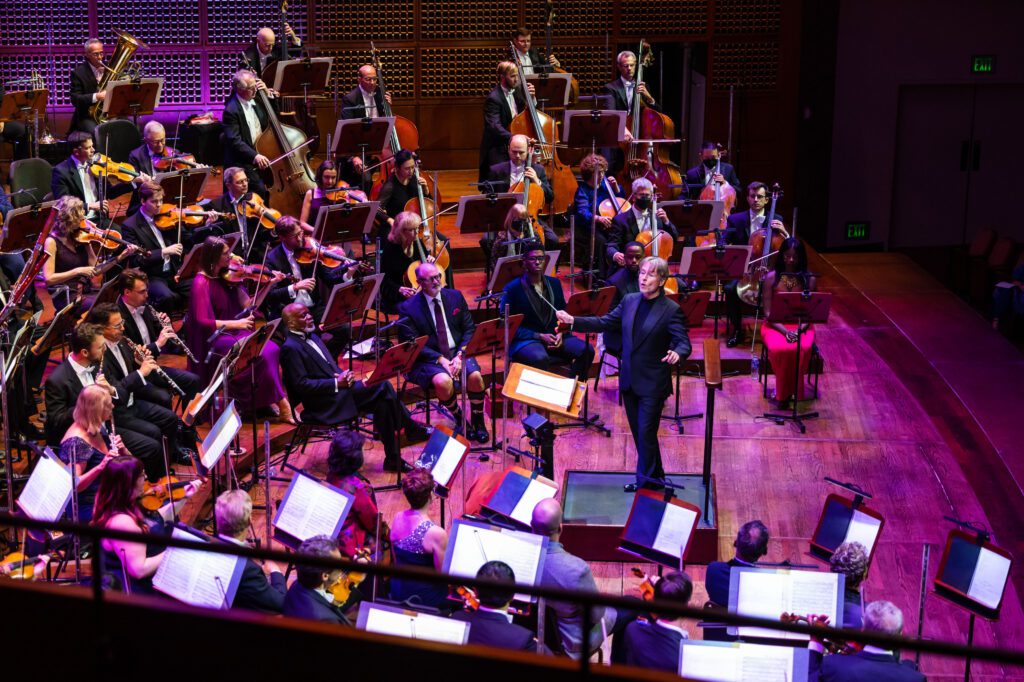 HL: Is there something new this year?
Julie: : Yes. This year, those purchasing a Gala Dinner package have the option of making an additional contribution in support of the SF Symphony's 44th annual All San Francisco concert on September 23. This beloved opening week concert welcomes and pays tribute to many of the impactful community groups and nonprofit organizations across the Bay Area for their invaluable work in enriching our city.
HL: Will the Symphony's Opening Night Gala 2023 attract first-time guests?
Amy : We are so glad you asked, yes! This 112th season opens as a very special evening for everyone regardless of their level of support. We are offering concert-only tickets to develop audience while also garnering new supporters, appealing to younger people through a club experience with a party atmosphere, as well as acknowledging our many loyal supporters and longtime concert goers.
Through these efforts, if those Bay Area residents that are new to the SF Symphony put the venue and its programming into their consideration stack for a night out, we'll have accomplished something significant to ensure the next generation of talent.
HL: Tell us more about the Symphony's "biggest night of the year" experience.
Julie: The San Francisco Symphony's Opening Night Gala begins at 5:30 p.m. with red carpet arrivals and a pre-concert lobby reception for all attendees with complimentary sparkling wine and light bites.
For an elevated experience, patrons have the option to reserve one of two post-concert Gala Dinner packages: The classic seated Pavilion Dinner is presented in a stylish tent setting next to Davies Symphony Hall and features a curated dining and music experience. Guests attending the Pavilion Dinner are also invited to a special VIP pre-concert reception at 5:00 p.m. Afterwards, the lounge-style Symphony Supper Club has a sleek nightclub atmosphere at the SoundBox space for mingling, specialty bites, drinks, and performance.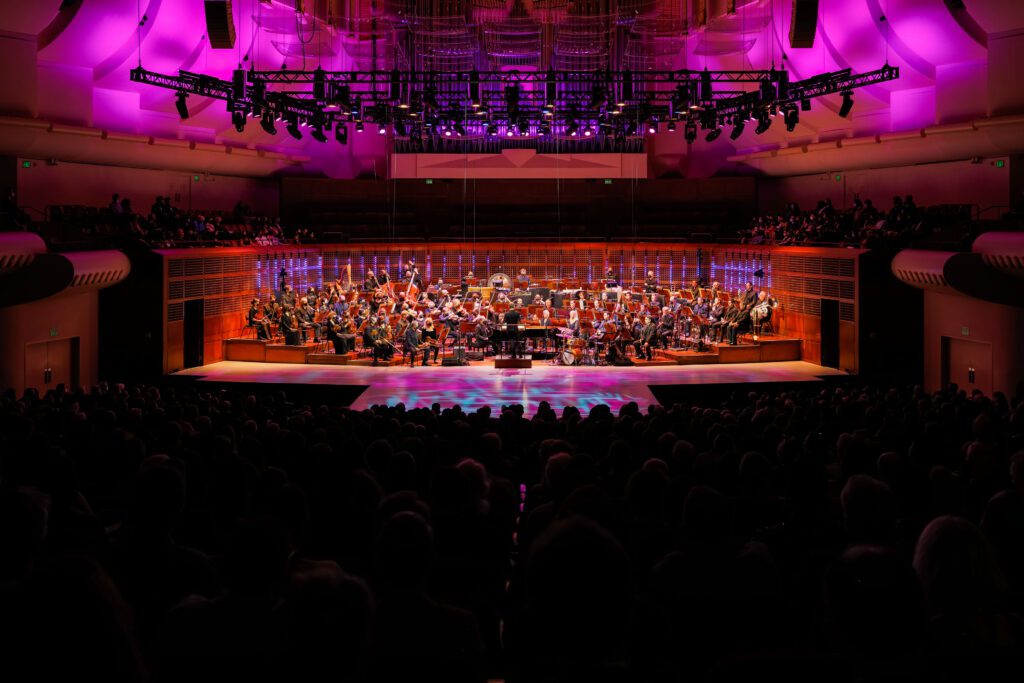 HL: And the concert program in Davies Symphony Hall?
Amy: On September 22, the Opening Night Gala concert — and the All San Francisco concert on September 23 — feature Esa-Pekka Salonen leading the San Francisco Symphony in a program interweaving music and technology. Richard Strauss's picaresque Don Juan opens the program, followed by Gustav Mahler's Songs of a Wayfarer, featuring baritone Simon Keenlyside.
The varied program also includes Anders Hillborg's Rap Notes, with live rappers squaring off against artificial intelligence-generated verse in a piece highlighting both human creativity and technological prowess. Salonen and the Orchestra close the program with a very popular piece, Maurice Ravel's captivating and hypnotic Boléro.
Tickets and more information: sfsymphony.org/gala