Upgrade your extravagance when visiting Napa and Sonoma wine country.
May is here and summer is just around the corner. This is when the desire to travel peaks for many looking for their first vacation of the year. For those looking for a vino holiday, there is no better place than California wine country. Sonoma and Napa are known for beautiful vineyards, delicious cuisine, and of course, the wine. But what about the luxurious lodging?
Whether you're partaking fine wine or just looking to be pampered during your travels, below are best luxury hotels to book when visiting.
After joining Auberge du Soleil and Solage in 2022 as Auberge's third property in the Napa Valley, Stanly Ranch just celebrated its first birthday in April. The resort features 135 cottages and guest rooms on 700-plus acres of former ranchland only a few miles from downtown Napa. What sets Stanly Ranch apart from its sister properties and other luxury hotels in the area? Experiences!
Whether it's a helicopter ride to Donum Estate for wine, a sidecar motorcycle adventure, or a pasta making experience, the Stanly Ranch has an experience to indulge the senses. Don't worry if you rather relax during your stay; Halehouse is ready to improve your well-being. Work out your stress in the fitness center, restore in the hyperbaric oxygen chamber, or revitalize with a spa treatment.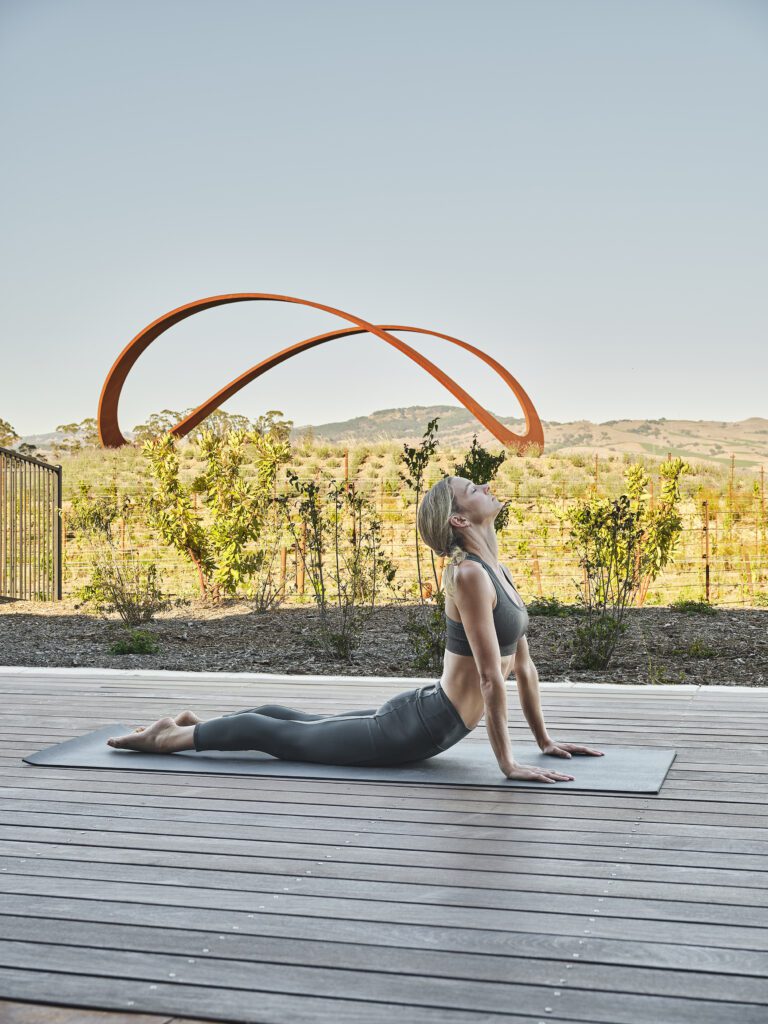 Top Amenities: Chef Garrison Price leads the culinary team at Bear Restaurant. Swim in adult and family pools. Halehouse Unlimited is for locals looking to use the facilities as a monthly membership.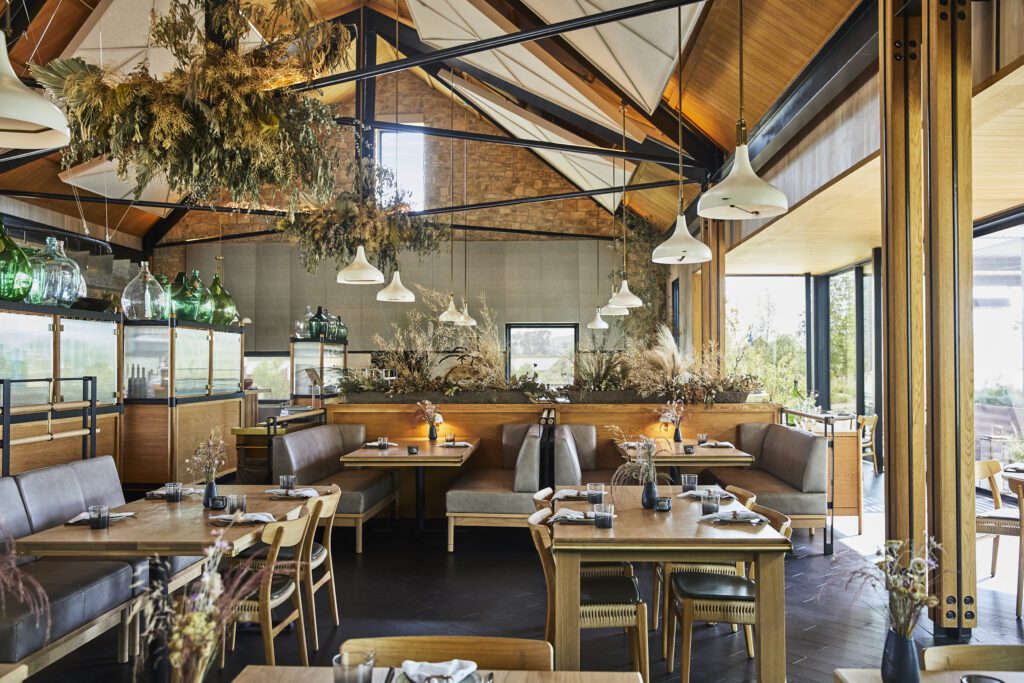 Best Experiences: Learn how to make botanical cocktail class with farm director Nick Runkle. Enjoy 100-point wine tasting. Track mountain lions with wildlife conservationist Dr. Quinton Martins and educator Liz Martins.
Set among the undulating vineyards and ever-present oak trees of California, the 260-acre property opened its doors in early 2021. This Sonoma County sanctuary feels like it is one with nature, as the exterior was purposely designed to match the colors of the surrounding forest.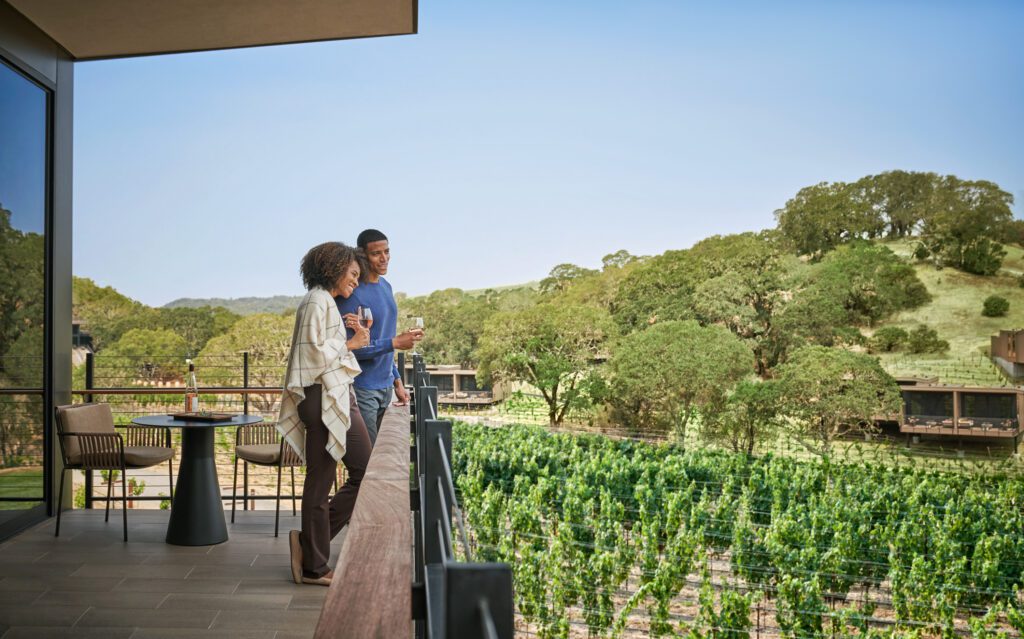 The Montage Healdsburg has 130 bungalow-style rooms, including 34 suites and one 3-bedroom guest house. Interiors feel like contemporary design meets camping because of the earthy tones and clean-lined décor of the property. The resort is home to a 12,000-square-foot spa, two pools, and several dining options, including their signature restaurant, Hazel Hill. The locally sourced, French-inspired restaurant offers a rotating, seasonal menu paired with the best wines from Sonoma County. If you fall in love with the property there is also a Residential program to acquire your very own wine country retreat.
Top Amenities: Access to top-of-the-line Cadillac vehicles. Indoor and outdoor showers in guest rooms. Twenty-four-hour in-room dining. Fitness classes including Yoga Among the Vines.
Top Experiences: Immerse yourself in the "Dive In" movies every Friday in the summer, where the adult pool turns into an outdoor movie theater. Go "bee-lining" with local apiarist Candice Koseba, learn all about bees, and view the property's new log hive. The art and gallery tour starts at the award-winning Aperture Cellars for a special tasting experience curated for Montage patrons by winemaker Jesse Katz. Then head over to Harris Art Gallery in downtown Healdsburg for an insider look into local art with Alexander Harris.
Located in the Los Carneros AVA in Napa Valley, the Carneros Resort and Spa stays true to its agricultural roots with 100 farm-style cottages and suites on 30 acres. Cottages are equipped with fireplaces, fire pits, hot tubs, and wine dispensers with local Napa favorites.
A highlight of the property is the range of dining options. The upscale FARM restaurant incorporates produce from the on-site garden for those looking for an elevated gastronomic menu. Enjoy a fine dining experience on the outdoor terrace with fireplace or inside the softly lit, high ceilinged dining room. Guests can't stay at the resort without stopping by the Boon Fly Café, a local favorite because of the comfortable, casual atmosphere and comfort food offered. Don't be surprised if you see some of the biggest winemakers in Napa standing in line for lunch.
Top Amenities: Exclusively for guests, the Hilltop Dining Room is open for breakfast and lunch. Enjoy meals with a scenic view of the Napa landscape. The new culinary gardens feature dozens of herbs and vegetables many of which are used in the resort's cuisine.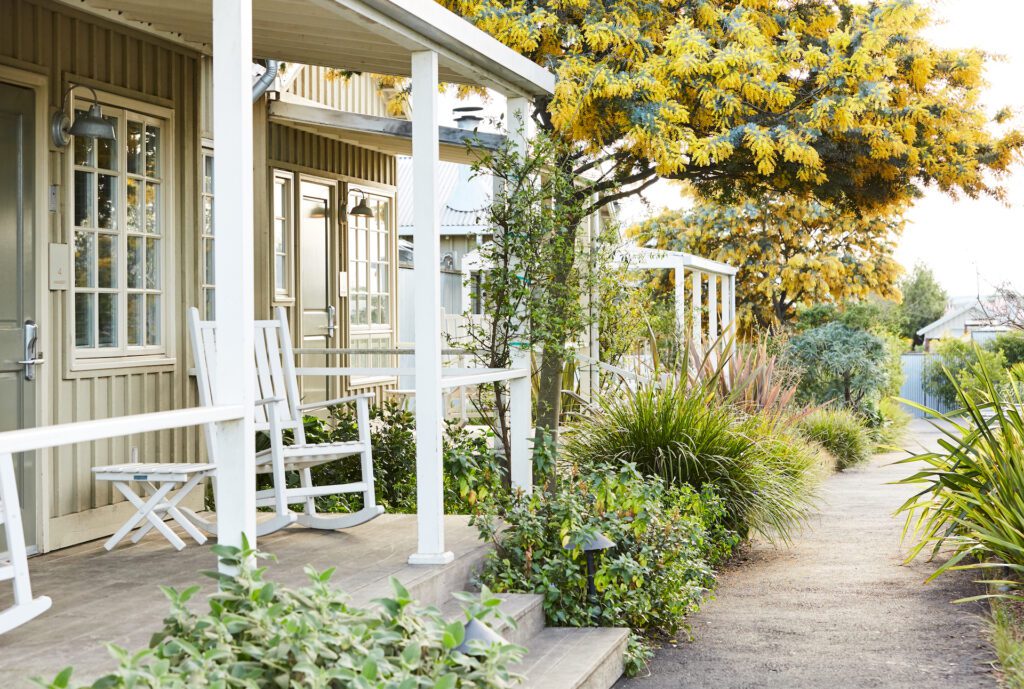 Best Experiences: Bring your favorite record to pair with wine at "Vinyl + Vino" in the summer months. Look to the stars, enjoy an outdoor movie, or go old school with a game night by the fire with "Cozy Cottage Nights." Learn the history and proper technique for sabering a bottle during the Secrets of Sabrage experience. "The Self-Care Package" takes place at Spa Carneros's private farmhouse suite. Feel a sense of tranquility and well-being through prioritizing the most important person in your life—yourself.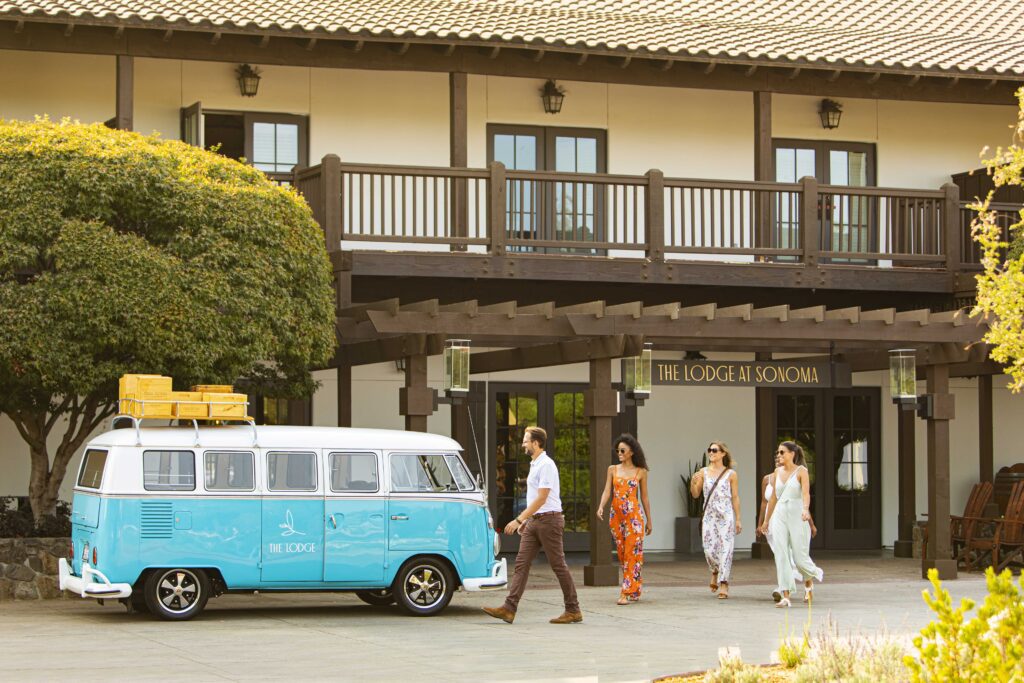 The spirit of Sonoma is captured at the recently upgraded Lodge at Sonoma. The hotel's Mission style architecture pays tribute to Sonoma's Mission San Francisco Solano, while incorporating the luxury amenities travelers expect at a Marriott Autograph Collection property. Located one mile from the historic Sonoma Plaza, the property consists of 182 options for accommodations, such as the renewed Cottages suites and rooms which have private outdoor soaking tubs to take advantage of the California weather.
The most recent improvement is the completely remodeled 7,800-square-foot Spa at the Lodge. Guests will relax and recharge in the 11 rejuvenating treatment rooms comprised of two dedicated, deluxe couple's quarters and separate facial and massage rooms. Also, visitors can complement their treatments by utilizing the outdoor garden space, whirlpool spa, and dry barrel sauna.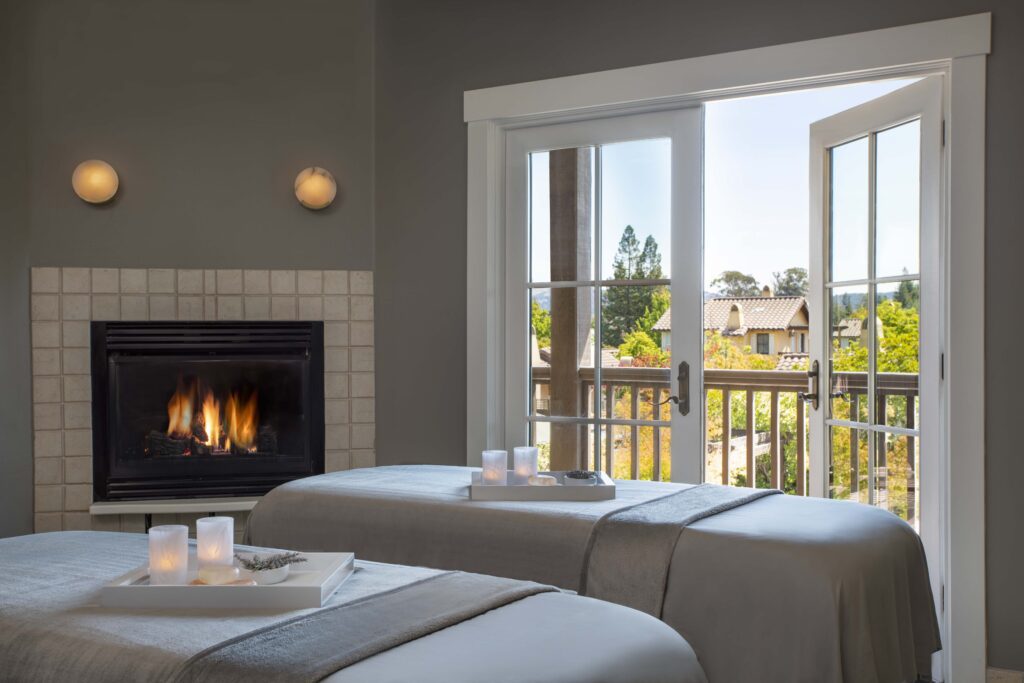 Top Amenities: At Michael Mina's acclaimed Wit + Wisdom restaurant, the High Horse Bar's décor enlightens guests to the friendly rivalry between Napa and Sonoma. Join the evening wine reception with a local Sonoma winemaker in the grand foyer.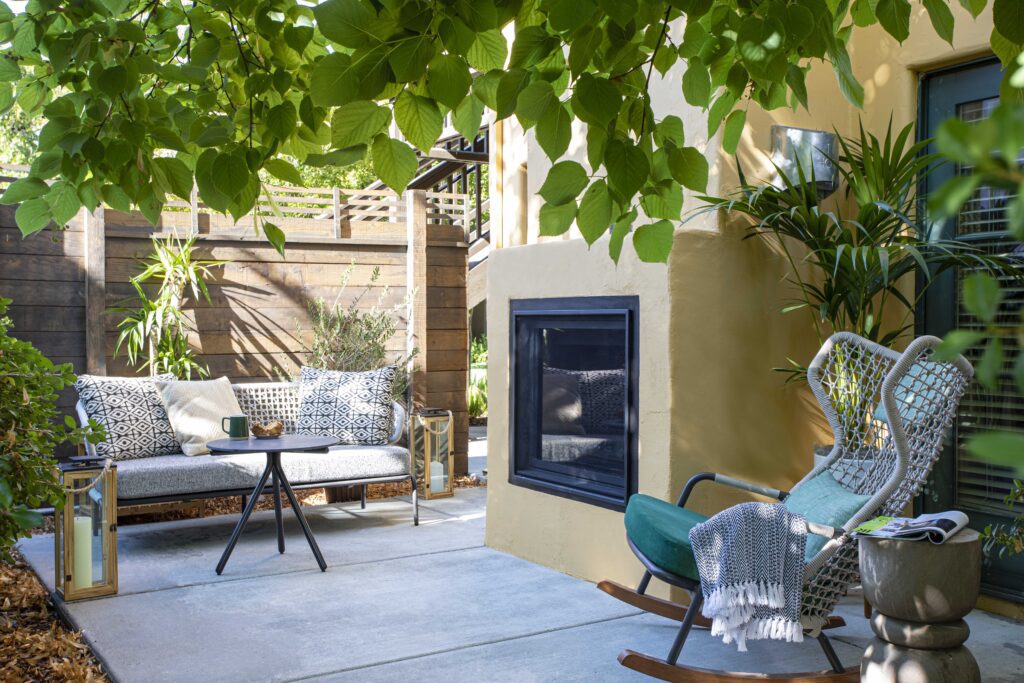 Best Experiences: Write down your most intimate dream on the Dream Wall at the resort's 400-year-old tree called Heritage Oak. The Valley of the Moon spa package draws from the energy of the moon, and patrons will appreciate the 90-minute full body massage using handpicked gemstones. Grab a bike and "Pedal for Pinot" to Sonoma Plaza. This experience includes a detailed map of the tasting rooms located one mile from the resort, such as Sosie Wines, Buena Vista Winery, Pangloss Cellars, and many more.
Who says sustainability and luxury can't co-exist? Bardessono Hotel & Spa demonstrates hotels can provide lavish amenities while maintaining environmental efficiency. When it opened in 2009, Bardessono was one of four hotels to earn a LEED Platinum certification, in part due to half of the electricity used on property coming from solar. Throughout the 65-guestroom property, interiors and exteriors incorporate recycled steel, wood from salvaged trees, and stone from the original Bardessono house built 80 years ago.
The location in the center of a small town is also a feature of the property. Once you arrive at Bardessono, take a stroll down the walkable avenues of Yountville to find public art, wine tasting rooms, and fine dining restaurants within steps of the hotel. If you're planning to venture out a bit further, take advantage of the newest Lexus models available to hotel guests for the day.
Top Amenities: Don't miss dining on-property at Lucy Restaurant & Bar. Enjoy a luxury spa without leaving your room, as every room at the Bardessono contains soaking tubs, massage tables, steam showers, and organic bath amenities. Also check out the year-round heated rooftop pool.
Best Experience: Put on your best face with a haute couture oxygen therapy facial plus hyaluronic at the B SPA. Bring your dog to "Yappy Hour" at Lucy Restaurant on Mondays from 4 to 6 p.m. and enjoy drinks and dog biscuits on the outside patio.
Single Thread is more than a three-star Michelin restaurant located in Sonoma County; it's also an inn with the highest level of hospitality. Chef Kyle Connaughton and his wife, Katina, combine their California roots with Japanese philosophy for a truly elevated mind, body, and spirit experience for guests.
The Inn is comprised of only five guestrooms, each furnished with heated floors, paper ceiling lanterns, Japanese toilets, and a rotating list of wines from Sonoma County producers. In addition, an overnight stay includes elegant Japanese, Sonoma, or English breakfast options prepared by the Single Thread kitchen team.
Top Amenities: The restaurant is often booked months in advance, but Inn guests are guaranteed indoor dinner reservations for two. Head up to the top floor for 360-degree views from the rooftop garden. Use the $400 Teaforia digital tea infuser which includes a box of marvelous oolongs and masala chais.
Best Experiences: In-room or rooftop, enjoy dinner from Donabe Hot Pot meal, Sonoma County's only 3-star Michelin restaurant.
The resort, which started as a private home in 1870 and was converted to a public golf course in the 1960s, is located between the well-known Silverado trail and downtown Napa. The 365-room property, set on 1200-plus acres, has 13 tennis courts, 10 pools, and a spa.
One of the major selling points of the Silverado is the two PGA championship golf courses. Since 2016, the Fortinet Championship, part of the PGA tour, is held in mid- September. The tournament features the finest food and wine from the Napa/Sonoma area along with a concert series during the weekend.

Top Amenities: Rejuvenate at the SPA at Silverado. Play in the Pickleball courts. Visit the new chef's garden, featuring seasonal produce.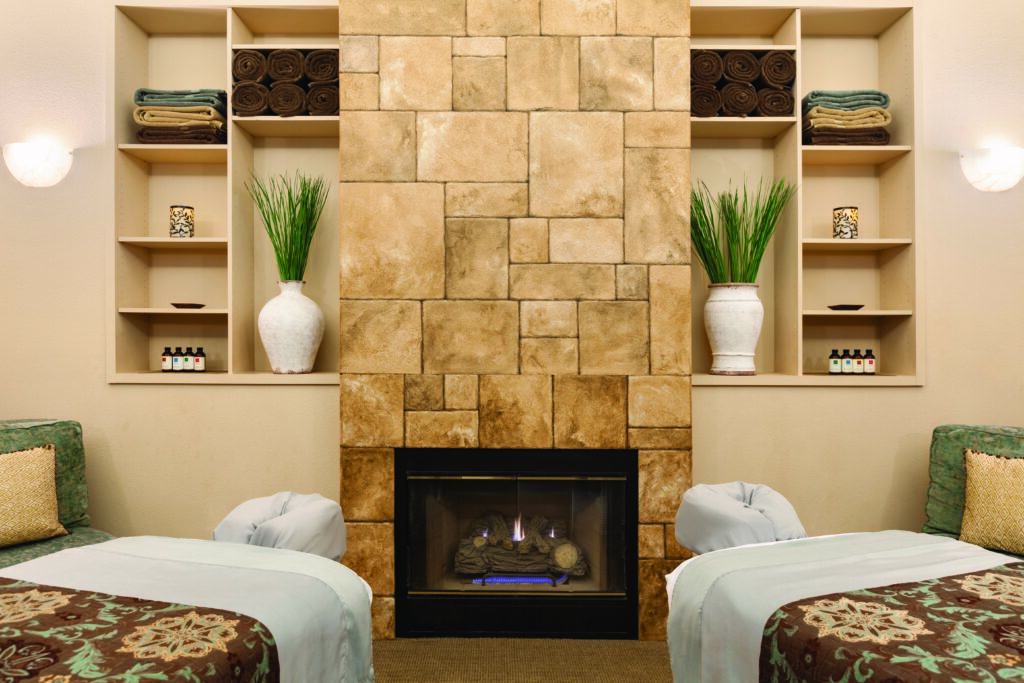 Best Experiences: Listen to live music at the Blue Note Jazz Festival hosted by Dave Chappelle. Take a golf cart down the road to Prime Solum Winery. Indulge in the seven-chakra body treatment at Spa Silverado, which includes aromatherapy and a sound bath.