And you thought wine was for sipping?
As it turns out there's another use for wine good enough to turn a few heads. It's called Vinotherapy. Redefining happy hour, the practice doesn't mean merely drinking wine at day's end to relax. Rather, it refers to the use of grapes and their by products to boost skin health when applied externally. Likely dating back to the Romans who purportedly bathed in wine, modern vinotherapy uses wine-spiked, anti-oxidant-rich products to perform beauty treatments as diverse as wraps, scrubs, baths and massages. Enriched with curative compounds such as polyphenols, flavonoids and resveratol (found in grape stems, skins, seeds and pulp), the applied creams and oils have been touted to reduce wrinkles, increase cell renewal, smooth out cellulite, tighten skin, ameliorate acne and improve overall circulation to provide a noticeable glow. Ready to fight free radicals and build collagen from the outside in? These wine-centric spas, located around the world, await you.
Travel to the far flung Kakheti region of Eastern Georgia at the foot of the Caucasus mountains to seek the fountain of youth. Amid a verdant landscape of forests, lakes, wineries and mountain hiking paths, Kakheti draws both oenophiles and outdoor enthusiasts. Its Lopota Lake & Spa Resort, equipped with its own winery, not to mention eight swimming pools, a wellness center and spa, a Slavic bath house, tennis courts, horse stables and restaurants, specializes in vinotheray treatments. In its aptly named Forest Spa, try the "Elixir of Youth Treatment" where therapists pour the resort's house- made Kakhetian wine onto the body. It's pulp, an exfoliant, removes dead skin cells to reveal a brighter new skin layer.
Some people travel to Scotland to golf. But, in-the-know beauty buffs head to the quaint seaside town of North Berwick to yield to repose in its legendary hotel Marine North Berwick's spa between tee times. Partnering with French skincare line Caudalie, The Spa at Marine North Berwick offers an array of Vinotherapy options. Utilizing products infused with vibrant, corrective ingredients from Caudalie's Bordeaux vineyards, the haven tempts with treatments such as The Marine Spa Winemaker's Massage, which uses a therapeutic kneading with a winemaker's stick, and the VineActiv Facial, created to fight pollution and ageing.
A Roman-inspired spa in Reno? Why not? That's the dolce vita! Part of the eco-conscious Peppermill Reno Resort, Spa Toscana presents a thermae-focused journey within its three floors of treatment rooms, water features, hot and cold plunge pools, cedar wood saunas and more. Enjoy a sensorial, wine-saturated delight with the spa's Cabernet & Neroli Wrap, which uses a combination of cabernet and neroli oils and scrubs for a vitamin-rich treatment. To unravel all the knots, choose the Wine Down, a full body massage treatment that uses the extracts of black currant found in fine red wine.
The region that surrounds Fairmont Sonoma Mission Inn in the heart of Sonoma wine country has long been considered a sacred place. That's partly due to its abundance of hot springs, many of which sit on hotel property. They contribute to the allure of The Fairmont Spa at Sonoma Mission Inn. For a salubrious alternative to wine tasting, indulge in some of The Spa's various Caudalie-powered treatments, including Fleur de Vigne (Flower of the Vine), a multi-sensory massage orchestrated to relax, eradicate tension and restore energy. For the visage, the Caudalie Grand Facial seals the deal.
Many attribute the rise of modern Vinotherapy to the opening of Les Sources de Caudalie in Bordeaux two decades ago. The chic hotel, set among vineyards, pioneered the modern concept of wine-based wellness. At last, its long awaited sister, also a spa hotel, has launched in the bucolic Loire Valley. Les Sources de Cheverny, equally luxurious, consists of private rooms, many of them private, wooden cabins. At Spa des Sources, guests can sample Caudalie products, made with grapeseed extract, in rituals such as the Caudalie Crush Cabernet Scrub or skin firming Vinosculpt.
Just north of San Diego, Cal-a-Vie Health Spa spreads across 500 private acres. With a classic Californian commitment to well being, the retreat draws, too, from France, styling the retreat with Provencal found arts and antiques, revering fine wine and food, as well as encouraging guests to live their best life (art d' vivre) via the plethora of activities offered. For the spa, the retreat produces Vinotherapie, a product line developed with extracts from the spa's harvest of Cabernet Sauvignon, Cabernet Franc and Merlot grapes. Grape seeds, skins and pulps compose the antioxidant-rich mixtures, created to be used in spa treatments and at home.
Portugal's Sintra exudes mystical energy. It's the perfect location to change course or lean into transformation. Do that at Tivoli Palacio De Seteais, where the Anantara Spa looks to the long relationship between wine and beauty to carve out its spa program. Embracing Portugal's wine culture, particularly the region's own Colares wine, produced locally on the slopes since the 12th-century, the spa proffers various wine-driven treatments. The Anantara Seteais Romantic Experience uses some of the best examples of Colares Wine, produced on the slopes of the Sintra hillsides since the 12th century. Opt for the Wine Body Scrub and the Wine Body Wrap.
A century-old garden awash in rosemary, olive trees and lavender sets the scene for rejuvenation at Santa Barbara's San Ysidro Ranch, where legions of celubutantes have married, honeymooned and sought tranquility. Follow their lead with a bespoke itinerary that not only includes sailing, hiking, horseback riding, fine dining and wine tasting, but also wine-intoned treatments in the spa. Go for the Vinotherapy Wine Wrap at the Salon & Spa, sure to exfoliate, polish the skin and deeply hydrate. Then, return to your lair, the 2,000-square-foot Kennedy Cottage to admire the results.
Beauty News
These innovative products work in harmony with the skin's regenerative power. They deliver safe effective skin repair by naturally stimulating skin cells, collagen and elastin production. Southern inspired, for women of all ages, made in Savannah, they use ingredients such as magnolia oil and gardenia stem cells.
Leland Francis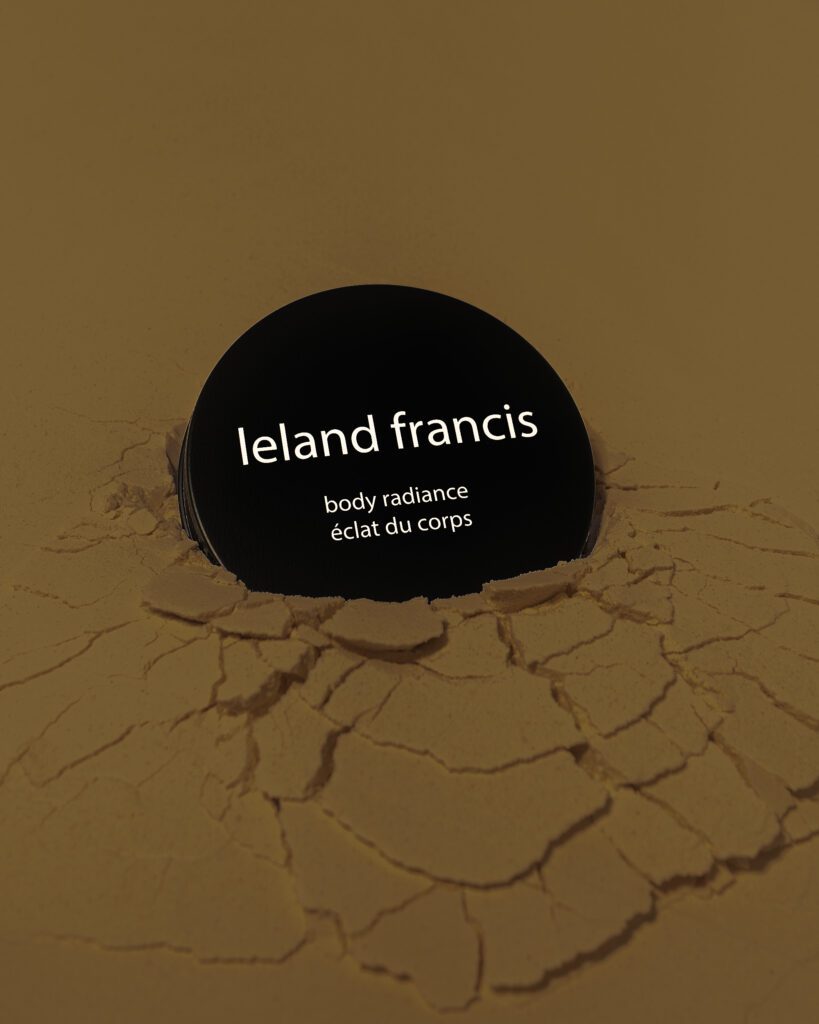 The best products have a backstory. For Leland Francis, a non-toxic, incredibly clean, plant-based, gender neutral skincare line, the story begins on a farm in small town in Oklahoma where founder Dillon Peña, a celebrity makeup artist, grew up. Honoring is grandparents with his sustainable products and the line's name, Peña has created a luscious, clean and safe approach to daily beauty routines. Try Body Radiance, a luxe blend of flower waxes adept at boosting collagen and reducing wrinkles.
Dr. Dennis Gross Skincare
Ever the leader, Dr. Dennis Gross has done it again. His just released Dr. Dennis Gross Vitamin C Lactic Collection addresses sun damaged skin with four new products, each a unique fusion of Vitamin C, lactic acid and tranexamic acid. Oil-Free Radiant Moisturizer, Vitamin C Firm & Bright Serum, Dewy Deep Cream, and Firm & Bright Eye Treatment work together to reverse signs of ageing, lessen sun damage and recharge skin.