When I meet my wine guide, Pascale Fesquet, at a tiny train station somewhere between Montreux and Lausanne on the Swiss Riviera in Switzerland's UNESCO-listed Lavaux region, she looks me over carefully. "Can you hike in those?" She points to my boots. They're not trekking shoes, but fashionable, white patent leather ankle-high numbers. Plus, incongruously, I'm wearing a dress. I nod confidently. She looks a bit skeptical and points to some steep-vine covered hills looming above us and a village far in the distance—all of it anchored by gleaming Lac Leman (Lake Geneva). "We're going all the way up there, as far as the eye can see," she says, setting off quickly into the towering slope of vineyards before us. I scramble behind her, clambering up the undulating paths through the vines, a patchwork of grape-filled landscape sectioned off with stone walls. On the way, she tells me about "the three suns," the phenomenon that makes the region so unique. "We have three heat sources that ensure our microclimate," she says. "The sun." She points upwards. "The lake." (She beckons towards the lake, its mirror-like water reflecting the sky). "And the slate stone walls that heat up during the day, which warm the vines at night."
One of Europe's most storied wine regions, the Lavaux stretches for only twenty verdant miles and occupies about 2,000 acres of hilly terrain The vineyard-clad hills rise from Lake Geneva's shores. Known for its signature production, Chasselas (a festive, fruity easy-drinking wine, ideal for warm days and year round aperitif swilling), the Lavaux region (like Switzerland's other wine regions) exports very little. In fact, the Swiss drink most of the yield themselves. Created only in small batches and produced free from chemicals, the labor intensive Chasselas wine is primarily crafted without machinery, often being inspired by (and borrowing from) ancient biodynamic principles.
We end our hike (the boots manage to take me to the top after all) in the charming medieval wine village of Epesses. Renowned as the epicenter for some of Lauvaux's best wines, Epesses also sports jaw dropping views overlooking the lake. Tiny alleyways, ancient buildings, chateaus and colorful doorways hold scores of intimate tasting rooms. We take a seat at one—Les 11 Terre—, a friendly wine cellar run by Julien Spielmann. His maisonette stocks more than 50 Crus from the area, specifically drawing from 11 adjacent winemakers. Sipping not just Chasselas, but other whites and some reds in an informative (and delectable) tasting, Pascale and I sit outside with Julien, the three of us as sun dappled as the vines that surround us. As we swill (and sweat) I ask Pascale: "Could we be the Fourth Sun?"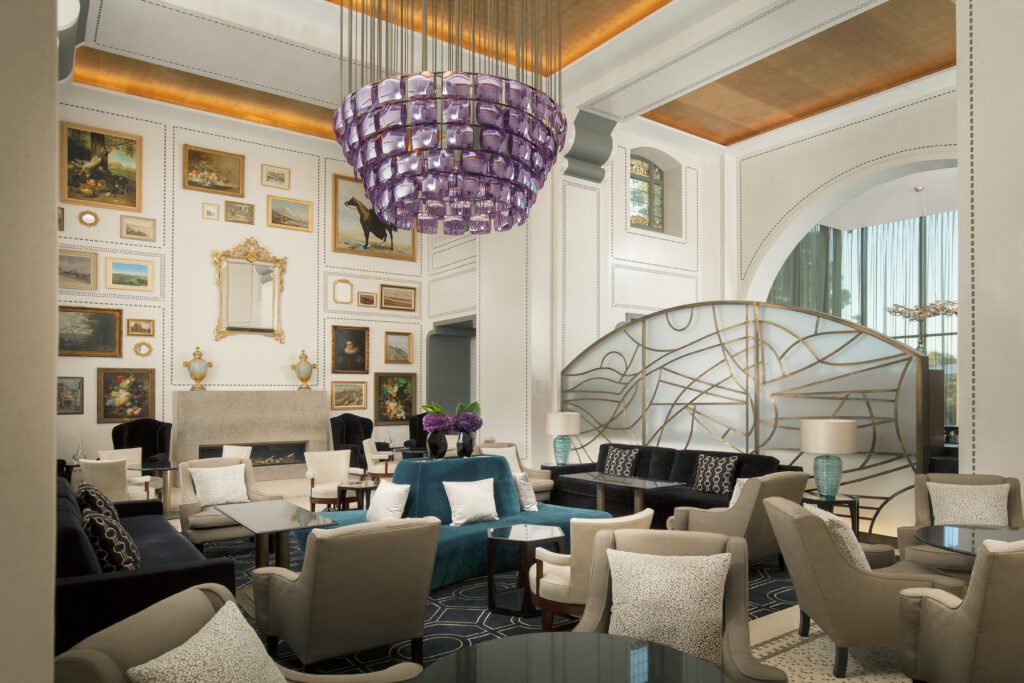 Back at my hotel, Hotel Royal Savoy Lausanne, a stunningly refurbished Art Nouveau palace, steps from Lake Geneva, I perch at the rooftop SkyBar and peer at the vineyards from afar. In one direction, Lausanne, which dates back to the Middle Ages, its architectural fabric an amalgamation of the centuries, rises up a hill. From another viewpoint, the lake's shoreline brims with walkers, swimmers, picnickers and boaters—and across the water, the lights of France begin to twinkle announcing the approaching evening . I stay until dusk, sipping a glass of Chasselas. The wine tastes of dancing sunlight and the toil and passion of generations of family winemakers working their plots on the hills I've hiked today. It's like Switzerland in a glass.
Where to Stay:
Hotel Royal Savoy Lausanne, beloved by jet setters, noble expats (think the Spanish royal family and the King of Thailand), and celebrities aplenty, exudes extraordinary majesty without being stuffy. Its recent nearly 100 million dollar reset ensured that today it summons history (but with contemporary flair) and evokes glamour (yet in a comfortable, casual way). I was delighted to see lots of children with their parents on the premises. Encased in a leafy park, the Royal Savoy comprises two sections: the original historic chateau and a new-built portion, which holds both rooms and the haven-like, five thousand square foot spa, complete with Dr Burgener Switzerland products, made in Lausanne. Guests enjoy an outstanding hydrotherapy pool, which sits in a garden. Indoors, saunas, hammans, a state of the art gym and treatment rooms provide repose. The spa offers a number of exercise and mindfulness classes. Don't miss a yoga practice, led by local yogi Merit Hulliger, founder of imyoga, which often take place outdoors on the grounds. Besides, SkyBar with its festive cocktails, social scene and tapas-style menu, the Hotel Royal Savoy's flagship restaurant Brasserie du Royal serves elegant dishes with regional nuances and local ingredients. When not gallivanting about the vineyards or along the lake, I spend afternoons in the Lounge Bar with a coffee beneath the pharaonic violet chandelier, in the presence of a wall of mirrors and gilt-framed art. Atop the cerulean velvet sofas, I might be visiting royalty myself.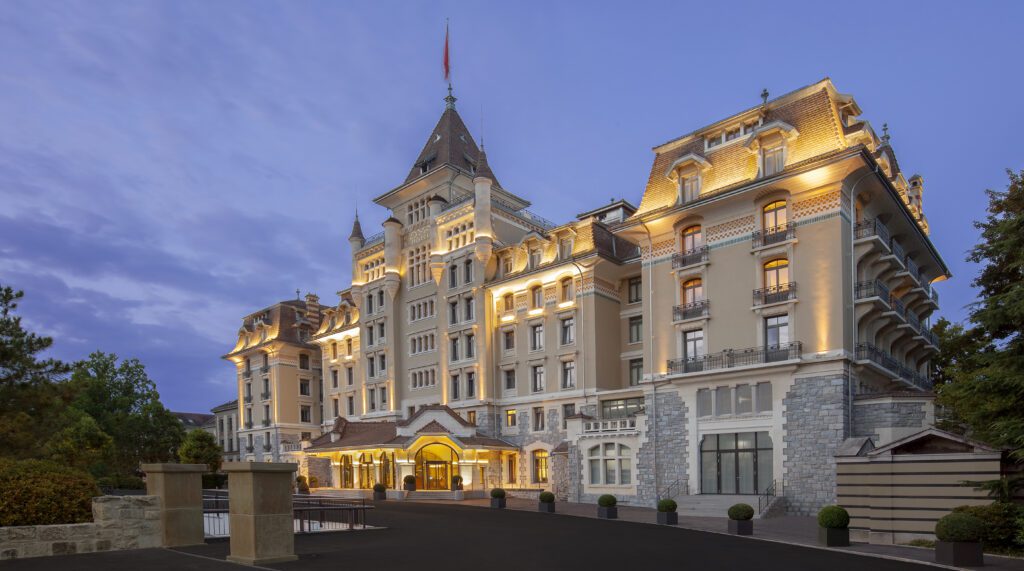 Don't Miss:
While in Lausanne, be sure to explore Old Town, wander into the many independent shops, walk the lakeshore, take a boat ride, hike into the vineyards to taste (and experience) the wines of the Lavaux and visit the fascinating Olympic Museum.