Spring is the season of new beginnings—and garden parties. As evocative as blooming flowers, these luxurious accessories will rule your next soiree.
She'll spring across the lawn's grassy carpet at her next fête wearing Chanel's Summer 2022 Collection's lipstick pink, patent calfskin flats ($1,225). Equally appealing, face framing metal and resin Chanel earrings look like flower petals around her visage ($625).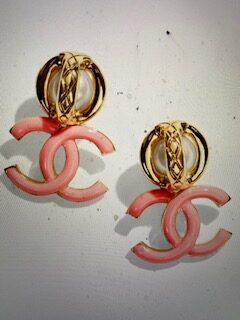 From Tiffany & Co.
Sparkle with this 18-karat gold, T1 diamond-hinged bangle, created as a continuous, unbroken circle anchored by the T-motif at its center. Designed to represent inner strength, it can be stacked with other T1 bangles for dramatic effect ($32,000). Also shown, the Tiffany Victoria® vine hinged bangle in rose gold with diamonds ($9,700.00). Perfect for that little black dress, don the scintillating Tiffany Victoria® earrings, diamonds in platinum, combined with a luminous South Sea pearls ($8,800).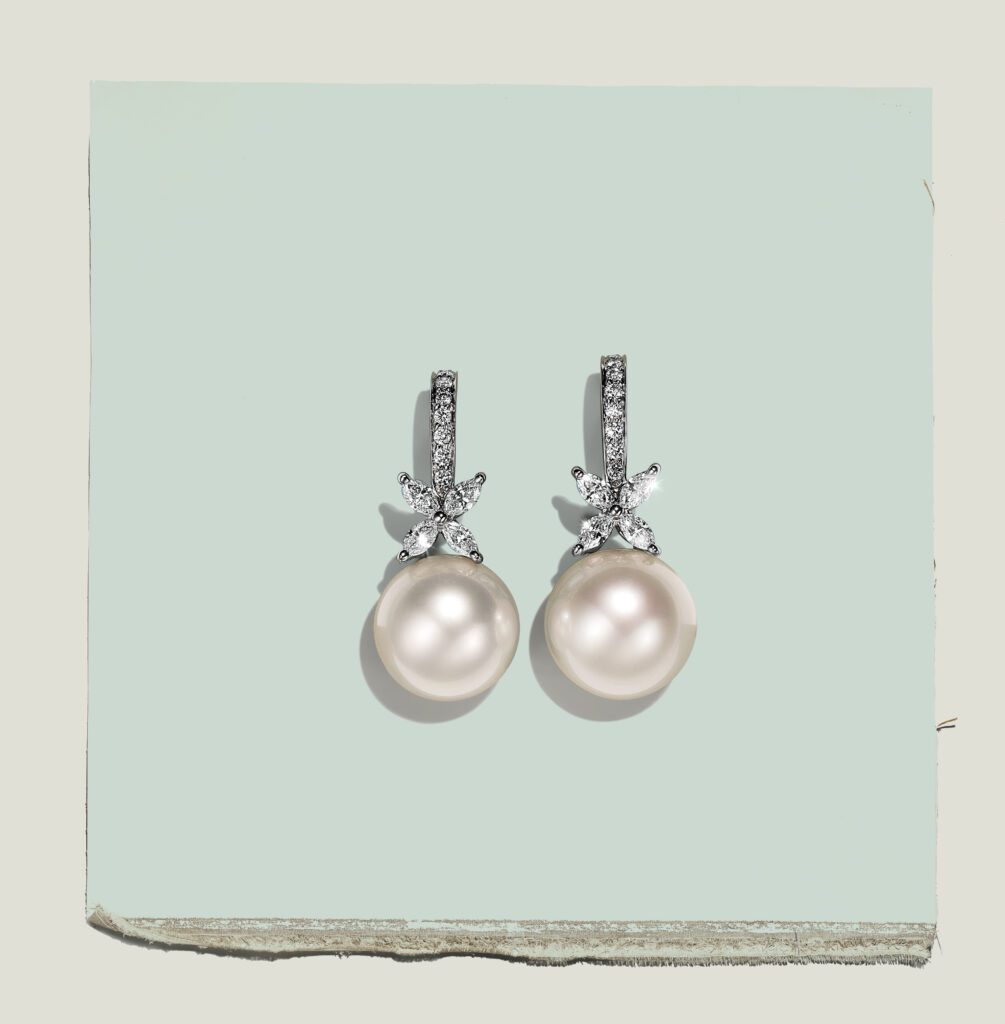 From Shreve & Co
Make an out-of-this-world statement with the Penny Preville 18-karat, white gold, diamond and blue Sapphire Galaxy Crescent Necklace, a stellar pendant as glittering the stars ($3,065.00). Ancient Romans wore aquamarines to cure procrastination; sport your gem in a Suna Bros-made platinum aquamarine and diamond ring, sure to bedazzle ($26,095.00). Available at Shreve & Co, the Bay Area's leading jeweler since 1852.
From Saint Laurent
Soar above the crowd and reach the highest blossoms in Saint Laurent's flowery fantasy, Zoe 105 Multicolor Floral Pumps. Slender-toed, the 4-inch-plus stiletto heels are made from silk and leather ($675). She'll have plenty of room for her purchases when she carries the Saint Laurent maxi shopping bag, a fantasy in leather and brass ($3,990).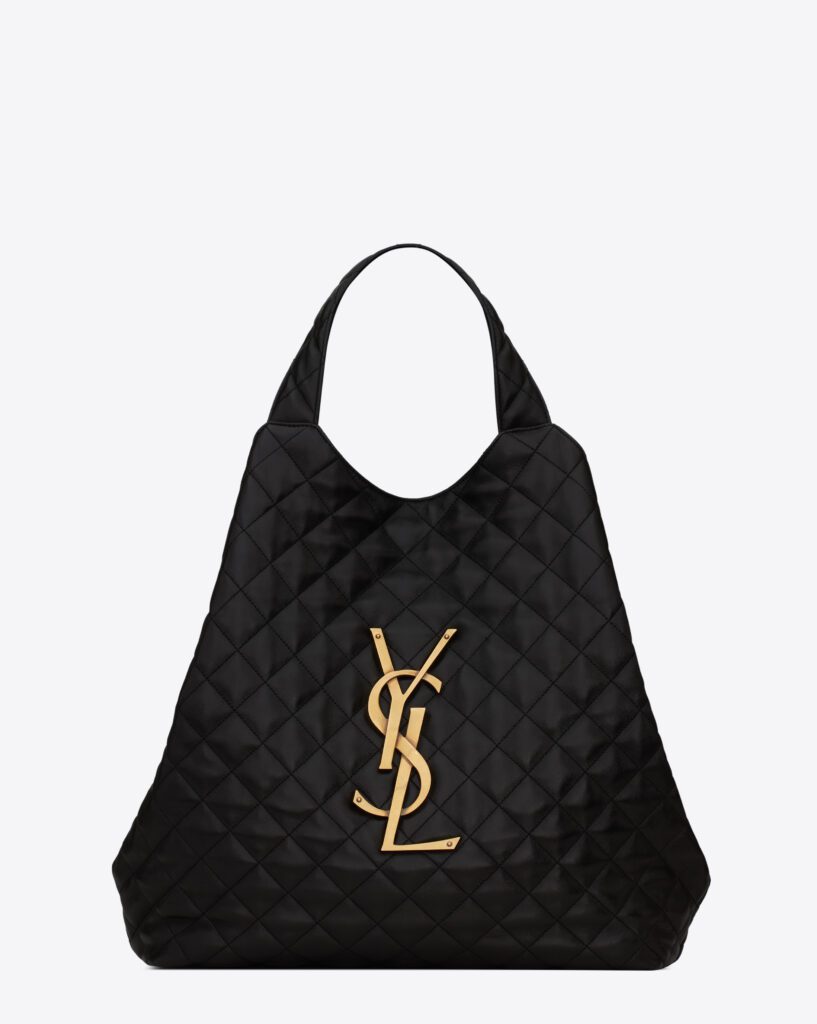 From Graff
Just launched for spring 2022, Graff's Wild Flower Collection pays tribute to the English garden. With designs meant to exude untamed femininity and youthful daring, the collection includes earrings, rings, pendants, bangles, and bracelets. The flower-shaped earrings ($11,500) illuminate the face, while the petal-adorned bracelet defines the wrist ($16,000).