Decades ago, Ernest Hemingway quipped "When in Paris, the only reason to not stay at the Ritz is if you can't afford it." Legendarily, the writer also dreamed of the hotel at night, claiming that his visions of an afterlife always happened within the Ritz Paris's ornate halls. He wasn't the only luminary enraptured with the palatial hotspot, opened in 1898 by Cesar Ritz as the first hotel in the world to have en-suite bathrooms, electricity and telephones. Indeed, Proust wrote most of his major works here; F. Scott Fitzgerald flirted shamelessly in its bar; Teddy Roosevelt stopped over on the way home from African expeditions; Greta Garbo sequestered herself solo at its corner tables;, and King Edward VII got stuck in its bathtub (which led to Cesar Ritz inventing the "king sized tub" as the story goes). Indeed, the glitterati came in droves. But from a fashion perspective, its most famous guest was Coco Chanel, who was so besotted with the lofty hotel that she checked in once, and remained for the next 34 years—despite the fact that her apartment stood just around the corner.
"Decades ago, Ernest Hemingway quipped "When in Paris the only reason to not stay at The Ritz is if you can't afford it."
I can't stop thinking about the marvelous Coco Chanel when I check into the Ritz Paris. I imagine her gazing down at me from the window of her namesake suite as I climb from my Mercedes sedan into the capable hands of what seems like a thousand helpful bellmen. On the eye-catching Place Vendome, steps from the Opera, Rue Rivoli the Louvre and the Tuileries Gardens, Ritz Paris occupies what feels like an entire side of the vibrant square, known for its monumental column. Inside, swept seamlessly amongst deft personnel, I feel as privileged as a princess. After check in, I follow an attendant along the catwalk-like hall, once nicknamed Temptation Alley for the beguiling vitrines that flank it.  Romantic, with a vaulted skylight hung with bronze lanterns, the stunning passageway connects the two villas that compose the storied hotel. As I walk toward the gleaming elevator to access my suite, my leather mini boots clip clop on the floor and my silk scarf floats behind me as if lifted by a ghostly hand. The Ritz Paris seems like my very own stage—and I feel strangely at home. 
In my room at last, with views over the rooftops of Paris, a bottle of the Ritz's own Champagne awaits, as do pillow cases monogrammed with my initials on the canopied bed and elaborate, golden swan faucets in the marble bathroom. There are signature peach coloured towels (Cesar Ritz believed them to be more becoming to the visage than white), the original, vintage, gilded light switches, and sumptuous fabrics (satin damask and gauffraged velvet, for example) throughout. No wonder Chanel made this sanctum her home. It solicits utterances of delight at every turn.
Naturally, a hotel is more than a suite (wait? Is it?). So, I do occasionally tear myself from my velvet sofa and the view from my window of Rue Cambon, home to Chanel (the atelier) itself. But here's my dirty secret: As much as I love Paris, I barely leave the Ritz Paris during my visit at all. There's so much to experience here. Not a resort, it's a palace—and more than that, it reigns as an experience that satisfies every faculty. For example, at the Bar Hemingway, a Lilliputian, transcendent speakeasy, which requires elusive reservations, I nurse a very strong, hyper-chilled, tomato-y martini and ogle the array of Hemingway artifacts, from old typewriters to plane propellers to black and white photographs of the writer and his friends. Hemingway comes to life instantly and time stands still, or goes backwards. Could that be him at that table behind me? Each afternoon, I sit in the Salon Proust among the classically paneled walls, cozy in a salmon-hued chair, gazing at the novelist's own portrait, whilst sipping tea from a delicate china cup, people watching and reading a novel. When I need exercise, I shuffle to the state-of-the-art gym, descending the dedicated spa elevator in my bathrobe to swim in the seriously glamorous, indoor pool.
Mornings begin at Le Comptoir, the Ritz's new patisserie outpost, helmed by genius pastry chef and king of dessert whimsy, François Perret. I gobble my weight in voluptuous, cream-filled madeleines and lobster sandwiches (n'est-ce pas; wouldn't you? ), usually taking them back to my suite, though sometimes walking to a favorite bench on the Seine. And, for happy hour, I snare a table at the just launched, exclusively tiny Ritz Bar, positioned near the foot of the hotel's famous staircase. There, an astrological clock rises each day at 5:30pm to announce happy hour, sending a light show across the ceiling and walls. Huddled in my perfect corner, I choose from a quixotic menu of astrological themed cocktails, each like sipping a liquid horoscope. Will Scorpio be auspicious, I wonder? Or, should I order Pisces?
It is said that Hemingway charged into the Ritz Hotel as the occupation ended, prepared to liberate it, along with his favorite watering hole, the Ritz Bar, now renamed, appropriately Bar Hemingway (the heretofore mentioned speakeasy). Greeted by the GM, who asked him to put away his gun and told him the Germans had left already, Hemingway retreated to his usual table and began to swill in celebration. He wanted, I imagine, to drink away the essence of Goering (who had commandeered the Imperial Suite) and his Nazis comrades, who all purportedly made a habit of drinking in this watering hole. It took Hemingway some 51 Dry Martinis to take the bar back as his own, and numb his mind—according to accounts. I understand Hemingway's passion for the Ritz Paris.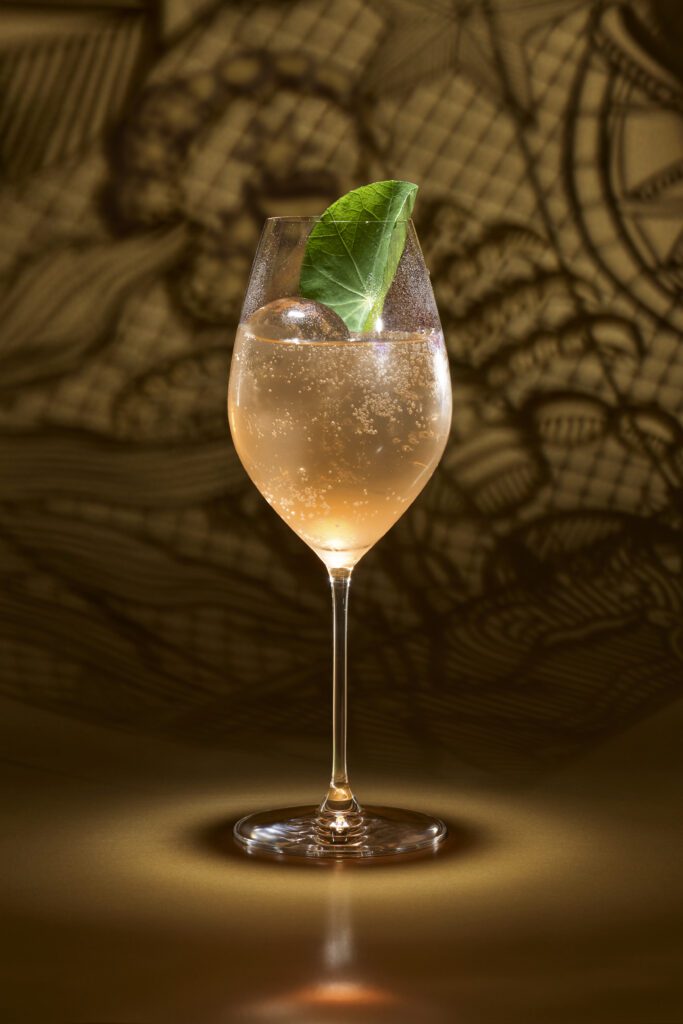 After all, Coco stayed for 34 years. www.ritzparis.com
The Coco Chanel Suite
The grand Ritz Paris has no shortage of breathtaking, life changing suites. But, fashionistas won't regret choosing Suite Coco Chanel, a luxurious, 2,000-square-foot sanctuary which conjures the soul of the brilliant designer. Kitted out with her preferred Coromandel lacquered screens, crystal chandeliers, Venetian mirrors and a palette of beige, black, and white—all enlivened by gold accents—it features stunning photos by the likes of Cecil Beaton and reproductions of Karl Lagerfield's drawings. With panoramic windows overlooking Place Vendome, it exudes a breezy, elegant, but casual feel. Aptly, the suite demonstrates her oft quoted words: "Luxury must be comfortable, otherwise it is not luxury." (32,000 euros per night)