By Allison Pacatte
Joe Alioto Veronese, Co-Founder and Executive Director of The National First Responders Fund (NFRF), Offers Support and Funding for First Responders' Mental Health Resources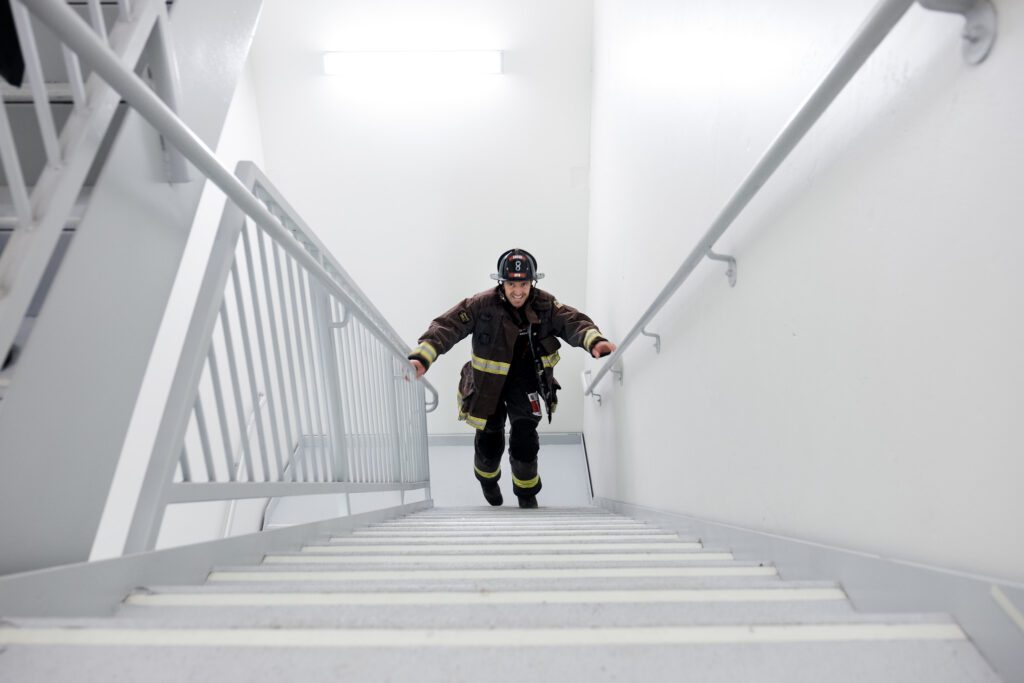 With the The 5th Annual National First Responders Fund (NFRF) 2021 Stair Climb quickly approaching, we had the opportunity to sit down with Joe Alioto Veronese, Co-Founder and Executive Director of The NFRF, to discuss his organization's work in providing support and funding for first responders' mental health resources and his inspiration behind creating a beloved organization benefiting our everyday heroes.
AP: Tell us a little about yourself and your inspiration behind The NFRF.
JAV: I was drawn to the cause of helping first responders very early in my life. After graduating from a Los Angeles County Police Academy, I began my career as a Reserve Police Officer at the San Francisco Police Department, where I obtained my California Peace Officers Standards and Training (P.O.S.T) certification. Since receiving my second P.O.S.T certificate as the President of the 185th class of the San Francisco Police Academy, I have gone on to serve as a Senior Criminal Investigator, San Francisco Police Commissioner, and an appointee to the California Criminal Justice Commission, advising then-Governor Schwarzenegger and Governor Brown on criminal justice policy and directing tens of millions of dollars toward criminal justice reform.
However, it wasn't until I served as a San Francisco Fire Commissioner that I truly understood the gaps in front-line services and funding for first responders' mental health programs. This led me and my then-wife, Julie, to found the organization with the help of Doug Harvil, San Francisco Firefighter Greg Collaco, Firefighter/ Paramedic John Christy, and hundreds of volunteers drawn to helping the dedicated men and women who've chosen the profession of being first responders. Since our founding in California, we have increased our reach nationally and are funding mental health initiatives, courses, and other mental health-related needs with police, fire, and dispatch agencies across the country.
With all the controversy surrounding the peace officer sector of first responders, now more than ever, we must give these heroes the tools they need to cope with stress and mental health challenges.
AP: Tell us about The NFRF. What is its mission?
JAV: The National First Responders Fund was founded on the idea of becoming the "American Red Cross" of first responders with the capability of responding to major disasters to support the heroes who rush in. The NFRF is a charitable organization dedicated to providing support and funding for First Responders' mental health resources when tragically affected by work-related events such as natural disasters, serious accidents, and injuries. We do this by developing programs that address specific needs related to first responders and their families, including PTSD treatment, chemical dependency, critical incident support, outreach, and activation both locally and nationally.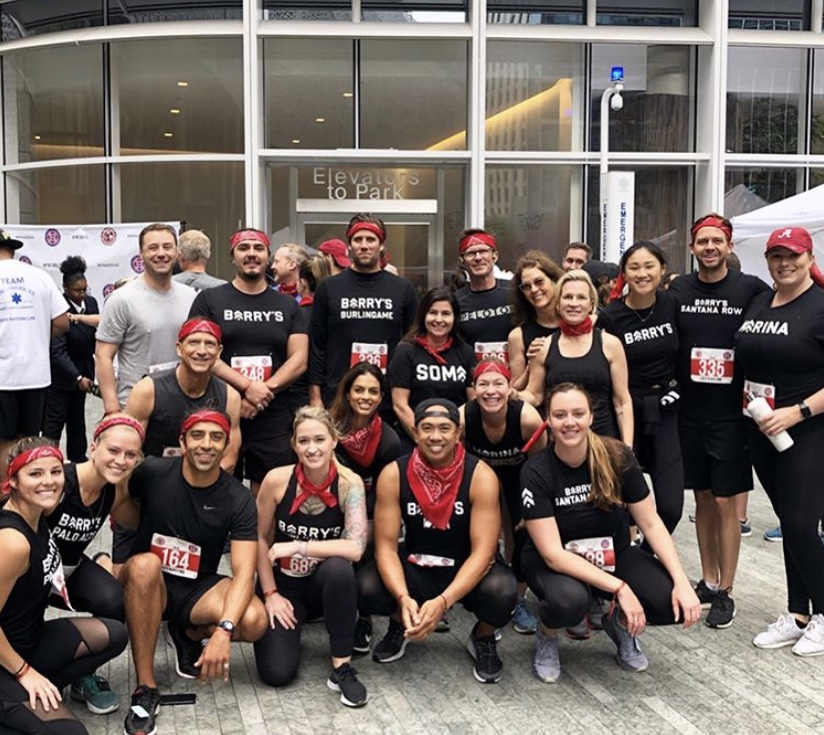 AP: Can you give one example of the way you've seen your organization's work make a difference?
JAV: On a yearly basis, we fund hundreds of individuals to attend peer support training courses across the country. We know that having trained members peer support team members in every agency is the first step to getting help for those struggling. The exponential outreach of each of these trained department members is invaluable. We have also funded dozens of in-treatment programs for first responders who require emergency treatment—the suicide rates of first responders are ten times the national average. Nearly one out of every three first responders is suffering from PTSI. Saving a single life affects the immediate families of that first responder and the generations of people behind them. Additionally, giving them the coping mechanism they need to survive gives them the strength to respond to your 911 calls on your worst day.
AP: What projects is The NFRF currently working on?
JAV: In addition to our peer support training courses, we have created a national platform to allow every agency throughout the country to raise money locally for a specific mental health-related need in their jurisdiction. By way of example, a large agency on the east coast needed several thousand dollars to train its officers in peer support coping mechanisms. Unfortunately, most agency budgets are allocated in annual budgets that do not allow for flexible spending in emergency circumstances. The NFRF''s grant and fundraising platform can fill that gap with the additional benefit of involving the public in support of their local heroes. We have seen this platform used to fill seats in training courses, purchase jackets for peer support teams, replace beds in fire stations, coffee machines in police stations, tents for peer support teams, and fund other mental health-related needs.
The NFRF is also launching its Members Benefits program with national brands supporting first responders. With partners like Farmers Insurance, the Accor Group Hotels, Extreme Pizza, Super Duper Burgers, and many more, we show our appreciation to first responders with our Random Acts of Kindness program.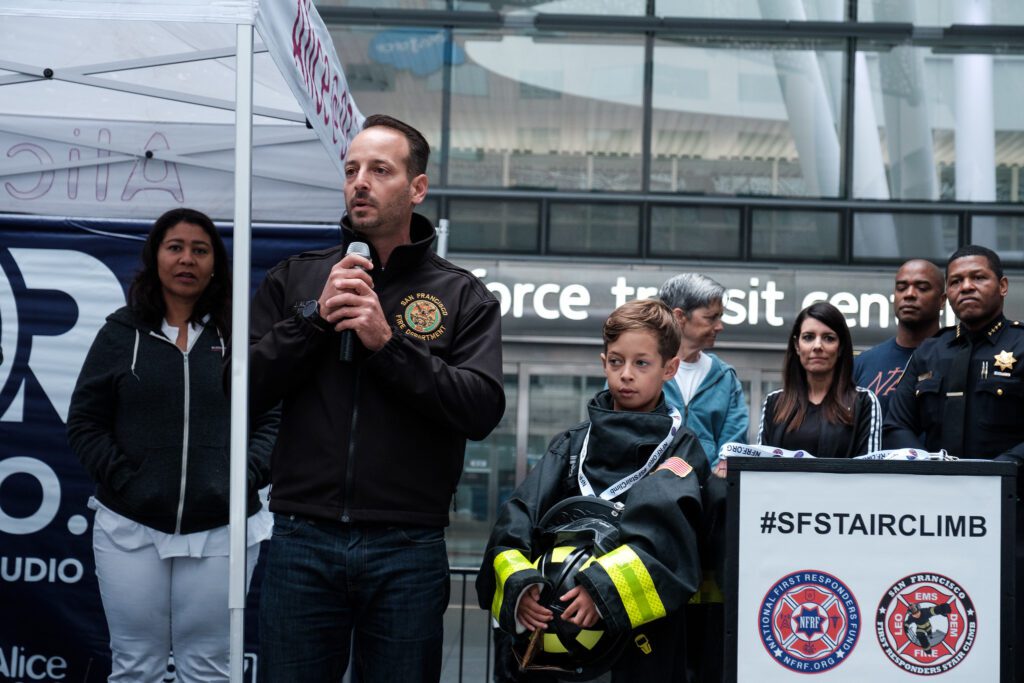 AP: Can you please provide us with more information about The NFRF's 5th Annual Stair Climb? How did it start? Who does it benefit?
JAV: When I was San Francisco Fire Commissioner in 2017, I was invited to attend a stair climb event benefiting the National Lung Association. At the event, I noticed that many of the participants were firefighters who used the event to bring awareness to PTSI in the fire services. I did some research and could not find a national nonprofit that supported mental health for all first responders. At that moment, I founded the National First Responders Fund and chose 9/11 as the day of the annual climb to raise awareness and funds for this critical need. To my detriment, this date allowed less than three months to plan and execute this event in the first year. Nonetheless, the event was a huge success and continues to be a success every year, largely due to the participation and support of first responders. I also chose this date for the annual event in remembrance of those 403 that gave their lives on 9/11/2001 and those firefighters, police, EMS, and dispatchers whose lives are forever affected by exposure to traumatic events. The money raised is used for the administration of the fund and the payment for first responders to attend PTSI programs.
This year's event is presented by Farmers Insurance, an organization with a longstanding commitment to supporting first responders whose invaluable efforts during critical times of need make a difference for communities every day.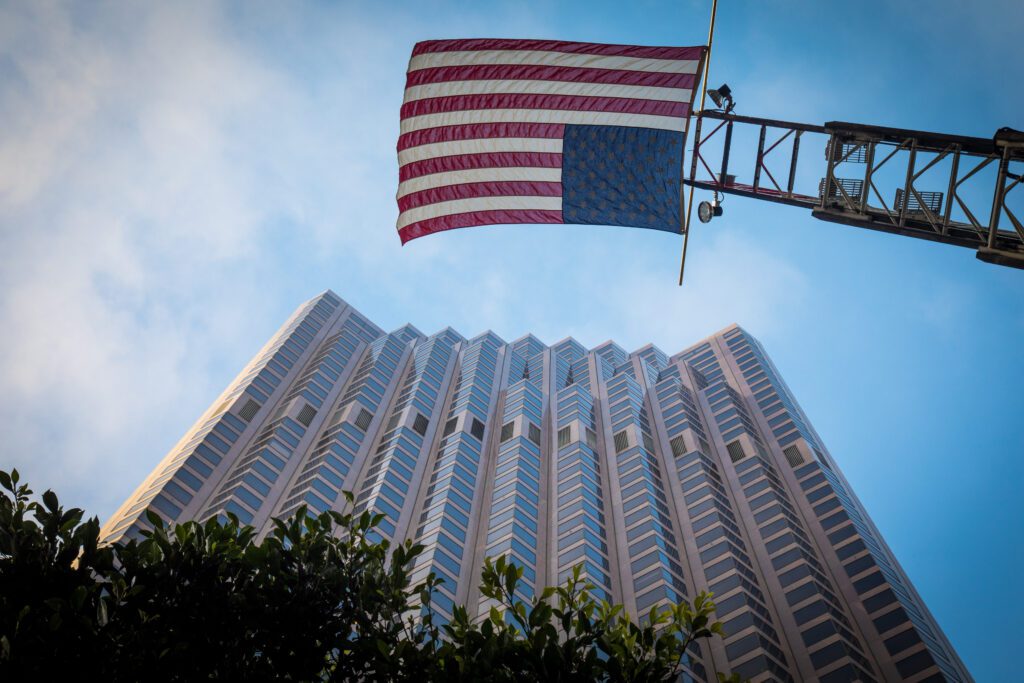 AP: How can our readers get involved and register for the climb?
JAV: Participants can join us for the in-person climb on September 11th at 555 California Street in San Francisco. We will begin the morning with a memorial service to honor those 403 First Responders who lost their lives on 9/11. Following the service, we will begin our stair climb. First responders will climb first, followed by elite climbers, vaccinated climbers, top fundraisers, then general registrants.
For those who can't make it in person, you will still have the opportunity to show your support through our virtual registration option, giving you the chance to climb from anywhere and help raise money.
All participants can register via www.nfrf.org/stairclimb