Even on a rainy winter night in San Francisco, an invitation to have drinks with the leadership of HINE Cognac will get the adventure started. It was easy to spot the two elegantly suited European gentlemen wearing red stag lapel pins (more on that below) at Horsefeather — and despite being directly off the plane from France, the conversation was as lively as the Nopa venue where bottles of HINE are proudly placed prominently behind the bar.
HINE Cognac is internationally acclaimed for its specialty in single vintage Cognacs, as well as its exclusive portfolio of extra old Cognacs. And, H by HINE is created specifically for making great cocktails.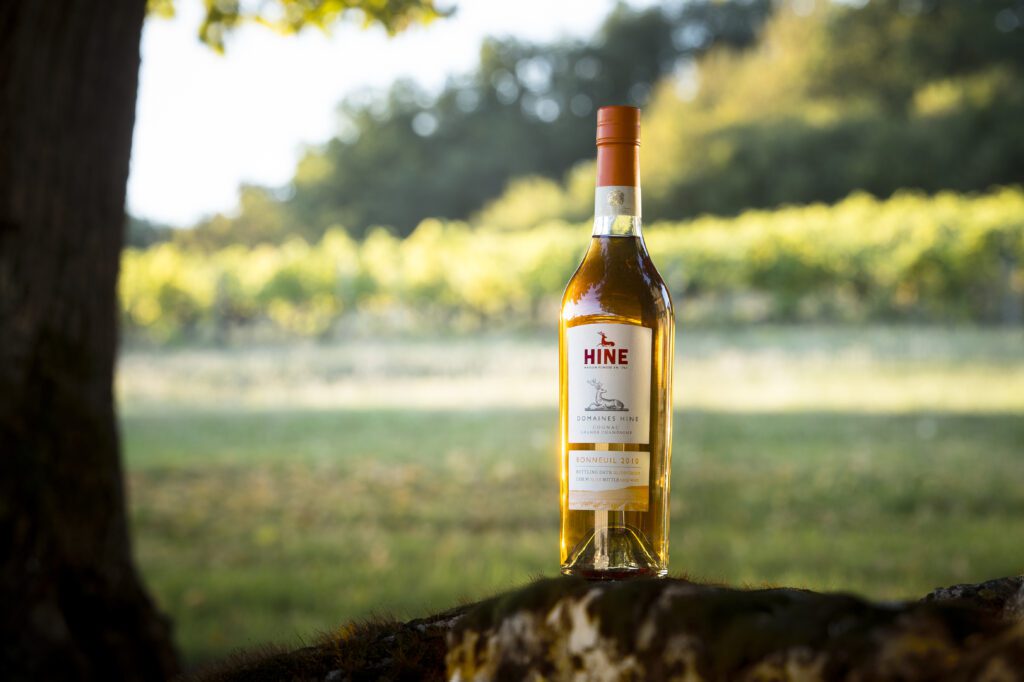 What is Cognac, Actually?
Cognac is a brandy made from white wine grapes, mainly the Ugni Blanc varietal, grown in the controlled designation of origin — the Cognac region of France — and aged in barrels. The area around the town of Cognac is divided into six grape growing regions known as or "crus," with the most desired and expensive fruit coming from two Premier Crus: Grande Champagne and Petite Champagne. Nearly all Cognacs produced by HINE are sourced from these two regions, including 284 acres of family-owned Grande Champagne first growth vineyards in the French village of Bonneuil.
The House of HINE distills their Grande Champagne white wines twice, exclusively on their lees. Suspended in the wine, fine particles that are remnants of the grape skin and fermentation yeast provide the eau de vie with a rich, concentrated aroma. Rigorously selected fine-grained French oak casks are medium toasted to accentuate the fruity notes, distinct from standard woody aromas.
What's the HINE Story?
Founded in 1763, an important year in the history of Colonial America, HINE is the only Cognac brand to hold a Royal Warrant by Appointment to Her Majesty Queen Elizabeth II and remains the only official supplier of Cognac to the British Monarchy. Some 260 years later, Americans love HINE as much as the French and the British do.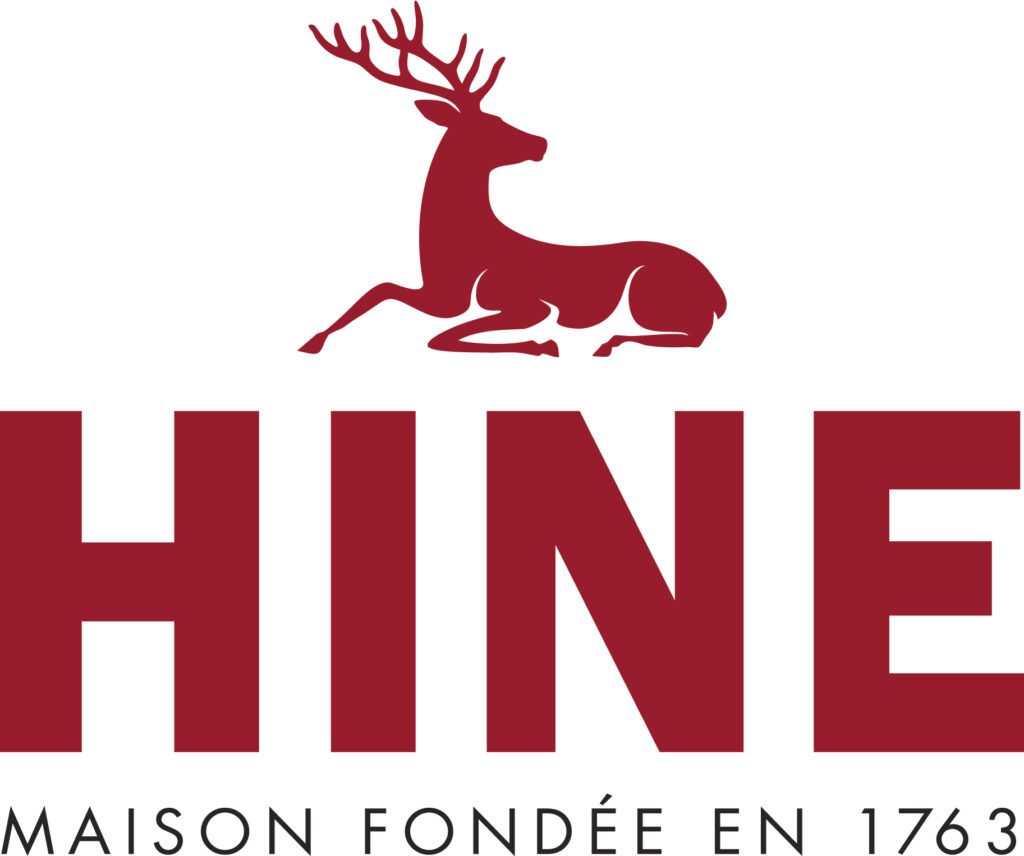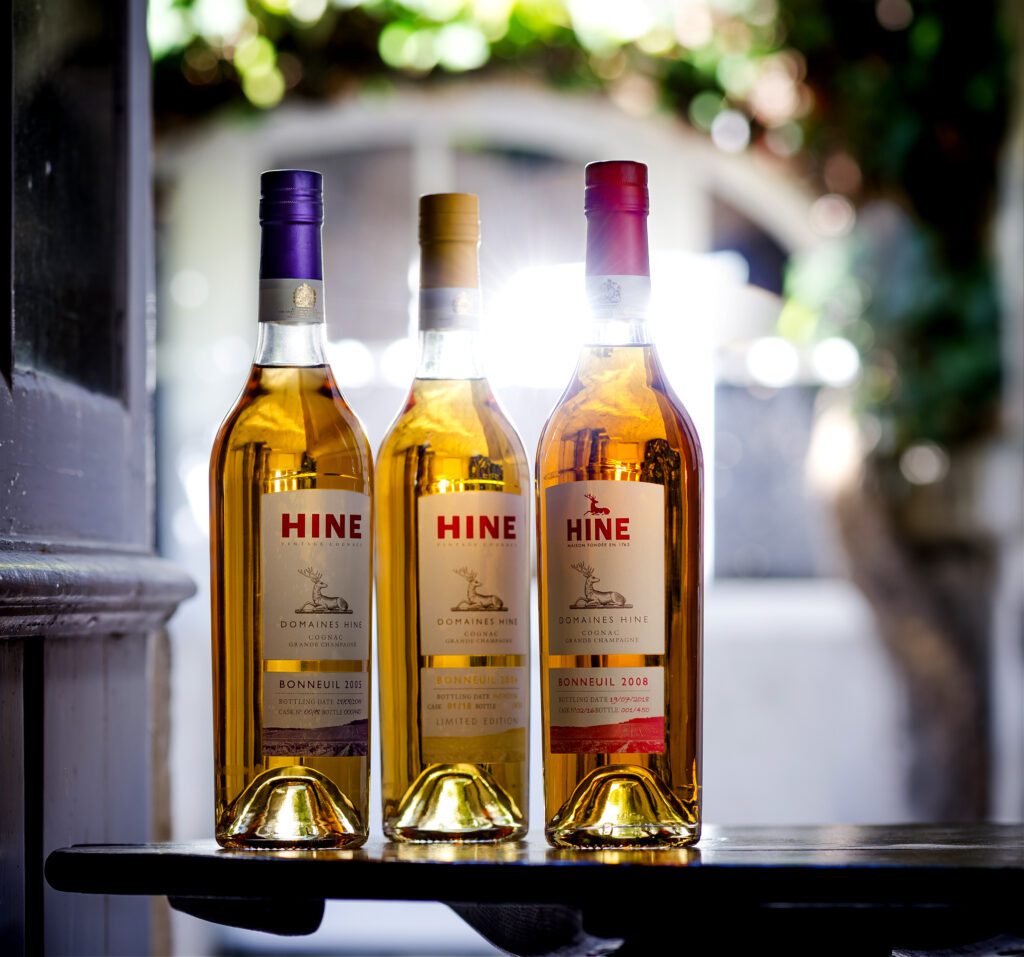 Alongside the Royal Warrant By Appointment on the labels, there's more international storytelling on each HINE bottle. The brand's British founder, Thomas Hine, selected the emblematic and regal looking stag as the distinctive marque. With its feet firmly planted on French soil beside the River Charente in Cognac, the animal seems to be gazing over its shoulder in the direction of England. Registered in 1866, the signature red logo is recognized throughout the world to represent the finest quality brand of Cognac.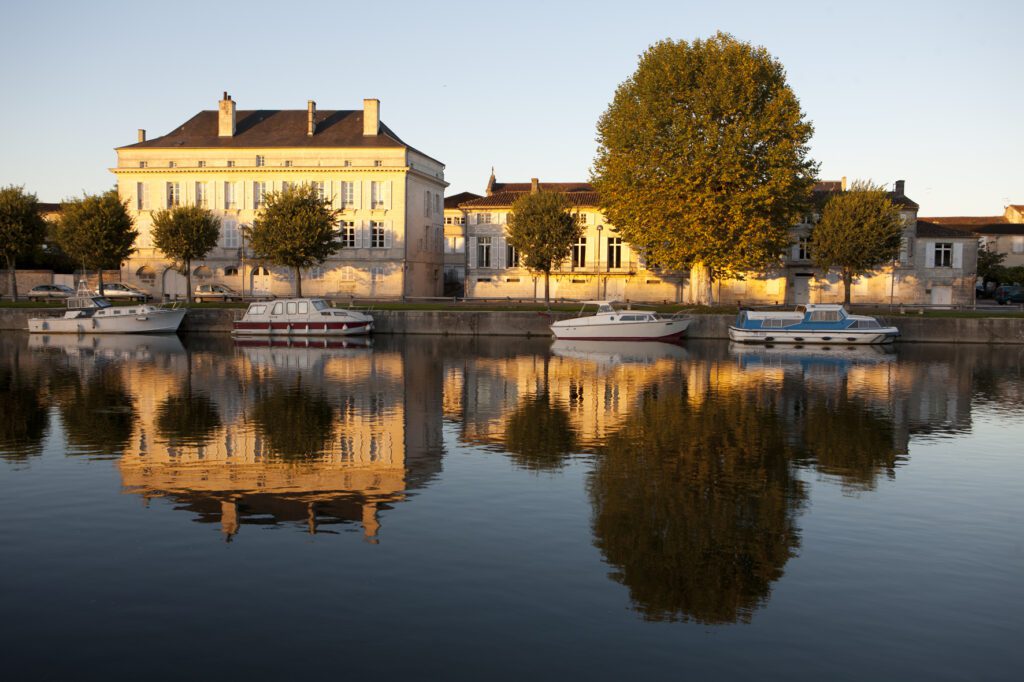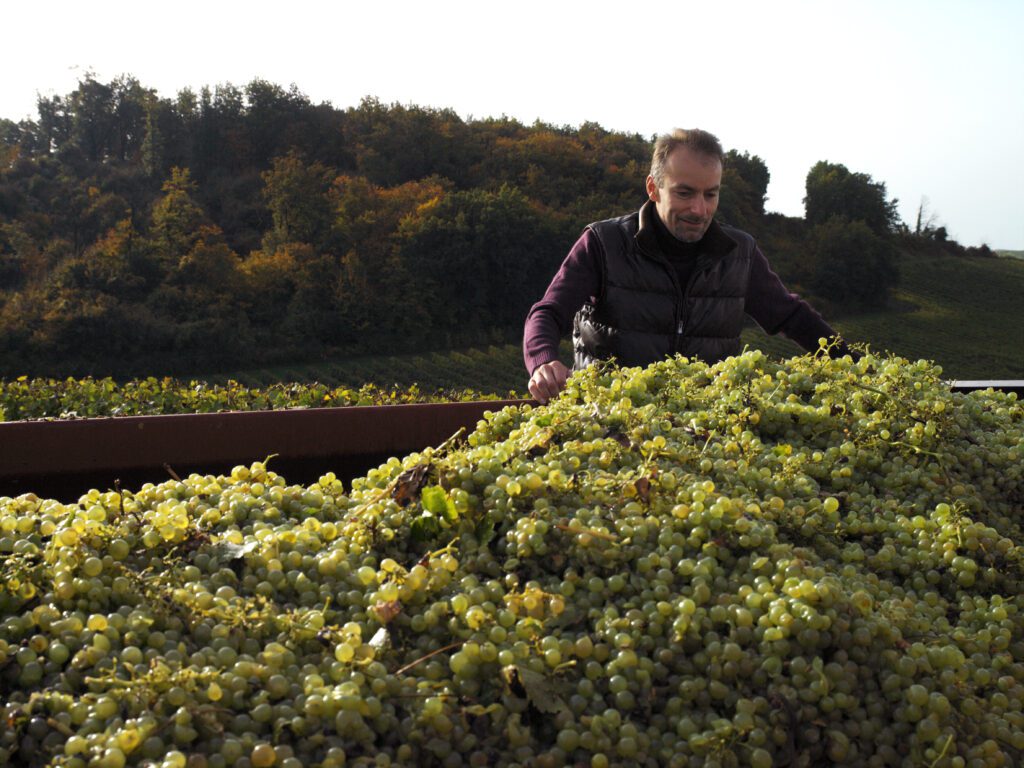 Today, the House of HINE is proud to be recognized for its sustainable agricultural practices to protect natural resources, a recipient of both the Certification Environnementale Cognac and the Haute Valeur Environnementale.
A Cognac Cheat Sheet
Know your aging classifications for Cognac:
VS: The abbreviation stands for "Very Special." It's a Cognac that's been aged for at least two years in oak casks, which is the briefest time allowed.
VSOP: This stands for "Very Superior Old Pale," Cognac that's been oak-aged at least four years.
XO: Stands for "Extra Old," a Cognac aged 10 years or more.
Vintage: This is a Cognac blended using only a single, specific year's harvest, as seen on the label, then bottled anytime thereafter.
The House of HINE is one of the few Cognac houses to produce single estate, single vintage Cognacs from their own estate vineyards.
Cheers!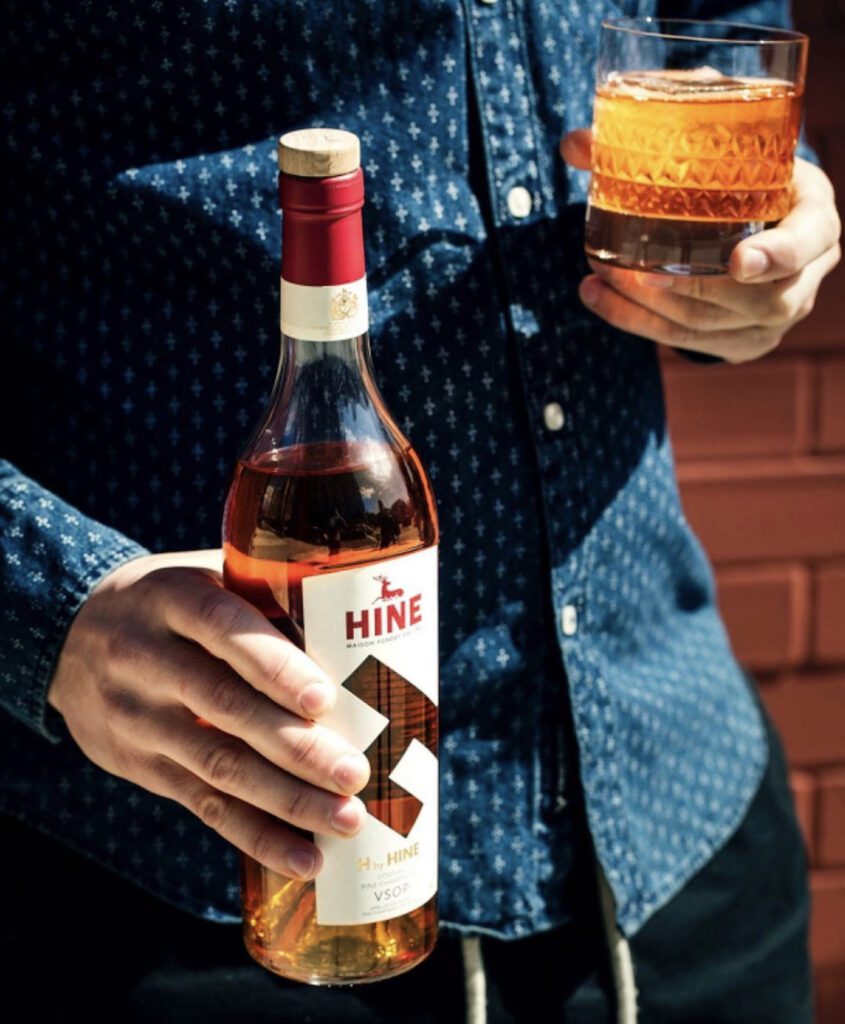 Cognac is having a continued resurgence and growth in the U.S., up 24.5% growth over last year, with cocktails playing a major role in consumer interest and consumption. In San Francisco, in addition to cocktails at Horsefeather at Divisadero off Hayes Street, you'll find H by HINE at Elixir in the Mission and Pacific Cocktail Haven (P.C.H.) near Union Square, among other bars.
Sidecar: The classic cognac drink most likely has its origins around the time of World War I. On the cocktail menu at P.C.H., "Kinako Sidecar" features HINE Cognac, anko (red bean), Licor 43, coconut, citrus, and kinako dust.
French 75: The contemporary classic cocktail, French 75, was popularized at New York City's Stork Club and makes an appearance in the 1942 film, Casablanca. The French 125 is the alternative name for the recipe that calls for H by HINE Cognac (instead of gin), plus simple syrup, lemon juice, Champagne to top, garnished with a lemon twist.
Charente Royal: Crafted by Kevin Diedrich, winner of "Best American Bartender" in 2020, the recipe calls for 1-1/2 oz. H by HINE Cognac, 1/2 oz. elderflower liqueur, 2 dashes absinthe, sparkling wine to top. Combine all ingredients except sparkling wine in a shaker. Add ice and shake until chilled through. Double strain into a champagne flute and garnish with an orange twist.
Photos: Courtesy of The House of HINE