If your knowledge of Antinori wines extends only to the family's Napa Valley estate, Antica, it's understandable. Afterall, the Atlas Peak winery produces a library of stellar wines that aficionados are proud to collect and display. Antica's 600 acres of 1,800 feet above-sea-level estate vineyards produce beautiful Cabernet Sauvignons, Chardonnay, limited production Sangiovese, Pinot Noir, Rose of Sangiovese, and a Sauvignon Blanc, a favorite of owner Marchese Piero Antinori, a resident of Italy who often visits his Napa property during the summer months. But to limit ones' knowledge of the Antinori portfolio of wines to this particular California property would be a shame. To really know Antica, one need know the entire Antinori history. And what a history it is.
The Antinoris have been honing their winemaking craft since 1385, when Giovanni di Piero Antinori became a member of Italy's "Arte Fiorentina dei Vinattieri," the Florentine Winemakers' Guild.
Antica's amphitheater-like Atlas Peak estate reveals a spectacular panoramic vista not unlike those found at the Tuscan vineyards from whence its owners emanate. The Antinoris – the only Italian wine-producing family to own a Napa winery – purchased this property in 1985, a time when vintners weren't exactly seeking hard to farm 'mountain vineyards.' But with great instinct, the Marchese knew that rocky mountain soil equals vine struggle, which equals richness and concentration. And with more than 630 years of familial winemaking instinct, he was right.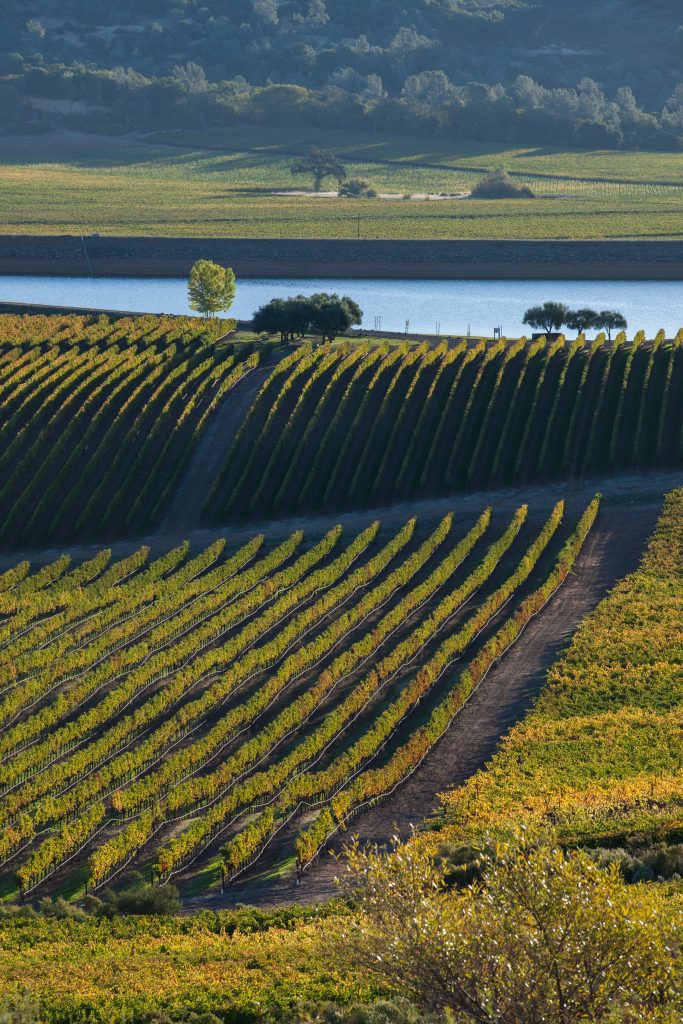 The Antinoris have been honing their winemaking craft since 1385, when Giovanni di Piero Antinori became a member of Italy's "Arte Fiorentina dei Vinattieri," the Florentine Winemakers' Guild. 581 years later, in 1966, the Marchese took over his family's business at age 28. Today, after a calculated and very welcome disruption of an Italian wine industry that he helped to created, he serves as honorary president.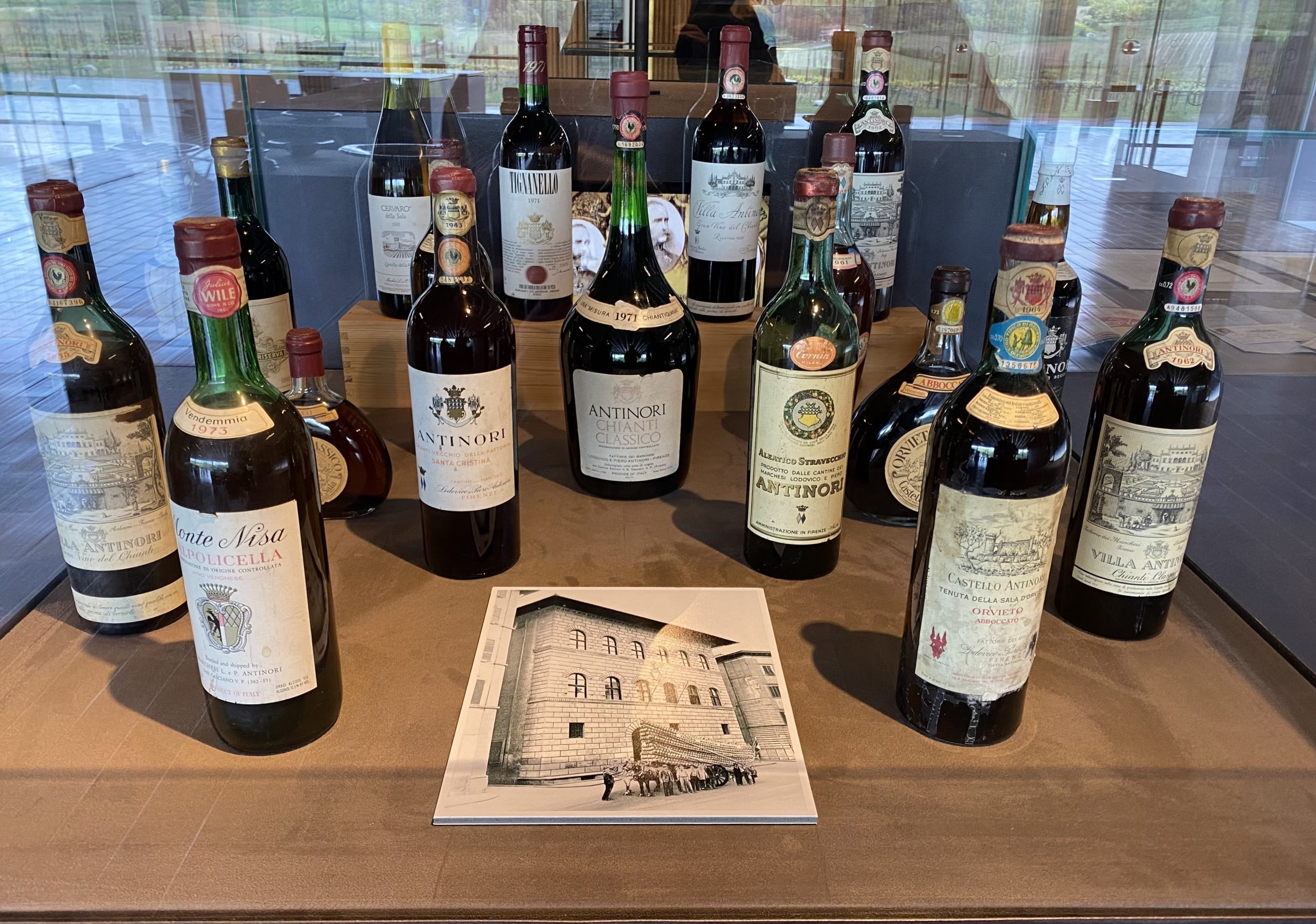 The Antinori family influence is well illustrated within Florence, where Piazza Antinori commands a prominent spot adjacent to the city's luxurious shopping district. Within the Piazza is Palazzo Antinori, built between 1461 and 1469, the past and current home of many Antinori family members and the Marchese's current home. And on the ground floor of the Palazzo is Cantinetta Antinori, one of Florence's most popular eateries where the wine list features a wide selection of wines from Antinori estates. During this and the past century, it is these wines for which the Antinori name is most recognized. Tignanello. Guado al Tasso. Solaia. Icons all, and a mere sampling of the family's substantial vinous output – the result of a 27 generation commitment to the art of winemaking.
It was the Marchese, who, in 1971, upended the conventions of Italian winemaking with his creation of iconic Tignanello. With enologist Giocomo Tachis, Antinori induced the wine with malolactic fermentation and then aged it in new French oak barriques. In 1975, he further pushed boundaries by adding Bordeaux varietals to the blend and eliminating the white grapes necessary for Chianti Classico wine designation. A few years later, Antinori committed to the addition of Cabernet with a new wine that initially and sacrilegiously contained no Sangiovese at all. (He later added a small percentage to subsequent vintages.) This wine – Solaia – was named Wine Spectator's Wine of the Year in 2000, making headlines throughout the wine world. The International press heralded both Tignanello and Solaia as among the most influential wines in the history of Italian winemaking.
By passing the business baton to his three daughters, the Marchese broke another Italian wine industry tradition. Antinori at one time assumed none of his daughters would be interested in taking over the family business, an assumption that led him to sell the company in 1981 to U.K.-based Whitbread, a brewing operation. But ten years later, upon the realization that his daughters did indeed harbor a passion for wine and the wine industry, he bought back the company that continued to bear the family name.
Today, each Antinori daughter plays an integral role, overseeing what is one of the oldest family businesses in the world. With her strong regard for contemporary art, youngest Alessia, herself an accomplished winemaker, conceived and oversees the Antinori Art Project in honor of the family's longstanding patronage of the arts. The endeavor invites emerging artists to create site-specific artworks on themes of nature, wine, history, space, time, tradition, and innovation that are permanently displayed at the company's Tuscan headquarters and visitor center, Antinori nel Chianti Classico.
Middle daughter Allegra specializes in hospitality. Outgoing and vivacious, she manages the family's various cooking schools and restaurants throughout Moscow, Vienna, Monte Carlo, and Zurich, and oversees the menagerie of Cantinetta Antinori restaurants. The eldest daughter Albiera, serves as company president, working with her two sisters and CEO and chief winemaker Renzo Cotarella in managing the family's different estates, from Bolgheri to Montepulciano, and from Maremma to Montalcino, and throughout Chianti Classico.
A particular interest in architecture led Albiera to supervise the seven year construction of the utterly unique Antinori nel Chianti Classico winery and visitor center just outside of Florence where fans can go deep on Antinori family history and their wines. When the site was inaugurated, part of the family's art collection (including paintings, ceramics, valuable textiles and ancient manuscripts) was transferred from Palazzo Antinori. Portraitures of ancestors line a wall, while the impressive Antinori family tree image takes center stage. Tastings of the family's prodigious portfolio take place in floating, illuminated glass suites that seemingly hover over the barrel room. The setting is spectacular, as are the wines.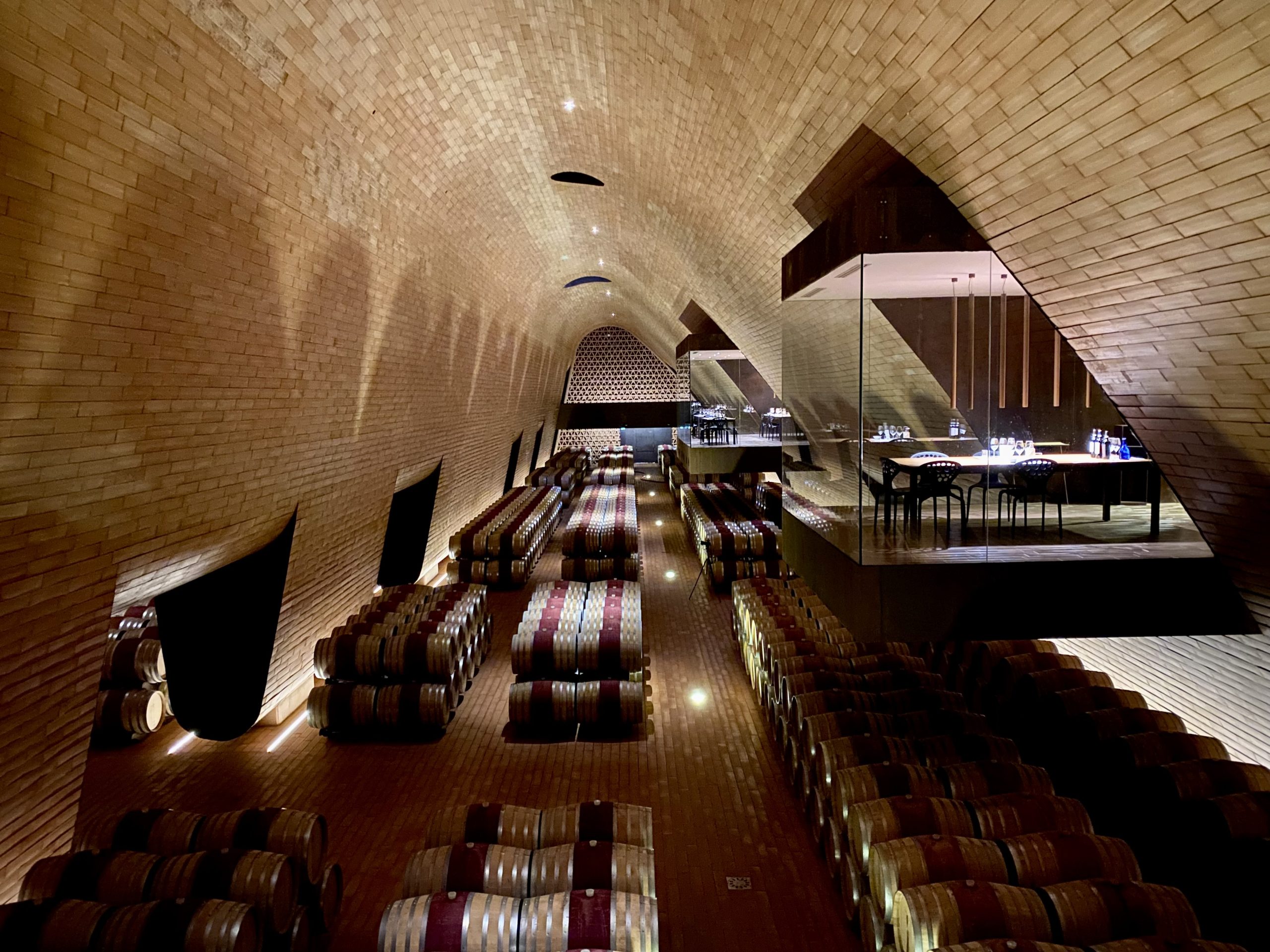 But, if you can't get to Italy, Antica is a fine substitute. The winery is just completing a brand-new tasting room with sweeping views over the estate. It's a bit off of the well-trod Napa Valley wine tasting path, but is worth the winding, uphill drive. Theirs is a quiet and intimate tasting experience (by appointment only) where you'll enjoy a tour of the estate and winery, and al fresco (weather permitting) pours of their estate-grown Chardonnays and Cabernet Sauvignons, and if you're lucky, perhaps a sip of late harvest G&G Soracco, as well as a friendly wave from Antinori family members who are known to peek-in with a welcoming hello whenever they are in town.