My affinity for fashion goes back to my childhood in San Francisco. I remember saving up the money earned from a summer job when I was 15 years old for a white Claude Montana jacket. If you ask me, I was a sensation when school resumed in September; or that's how I like to remember it. And thinking I was all the rave in my "new wave" Esprit fashions, I'd buy by the bagsful at the Esprit outlet way out on 16th and Illinois Streets in San Francisco. Do you remember those cute drawstring shopping bags that were just as important to "the look" as the clothes? I loved those!
My taste in designers may have refined and increased in coin since those days, but the passion remains the same: the need to express oneself and be confident in oneself, all the while stepping to the rhythm of one's own spirit.
With that said, a good rule of thumb for one's personal fashion is to have a few helpful guidelines. Curate some basic pieces for your wardrobe. Whether it's the perfect black dress or a tailored suit, simple beige pumps or a neutral designer sneaker, having wardrobe basics that one can build on is a must. Always have one bold statement piece to set your look: a conversational coat, a bold print trouser, or a pair of unusual shoes. This strong focus piece will make you a standout. And posture, posture, posture! Sit up straight. Nothing ruins a confident appearance more than a slouch.
Keep tidy. With spring here and summer just around the corner (and with some of us that sport them year around), the issue of those unsightly black scuff marks on the white soles of our designer shoes are prevalent. But help is here! I could not recommend these little miracles enough: Mr. Clean Magic Erasers. These little miracle workers are small, white, single-use (I get a couple uses out of one) foam sponges. Dampen with water and scrub gently. The scuff marks just disappear. They are available wherever cleaning supplies are sold.
Lastly, dress for the occasion! To quote Emmy award-winner RuPaul, "We're all born naked, and the rest is drag."
Some of the city's most iconic style influencer whom I'm delighted to call friends represent this passion and flair for fashion.
Mayor Willie L. Brown Jr., The Homme du Monde
One can't write about San Francisco's most stylish and best-dressed without mentioning the City by the Bay's quintessential style icon, former Mayor Willie L. Brown Jr. He always puts his best Italian leather-adorned foot forward and represents San Francisco at her best. As long as I can remember, Mayor Brown has turned up the fashion game with his iconic fedora hats and colorful Italian Brioni suits, down to his socks where he'd often pay homage to the occasion with tongue-in-cheek playfulness. Since a very young age, Willie's affinity for fashion has been prevalent in all things he's done to both convey a message or to honor others and express his bright individuality.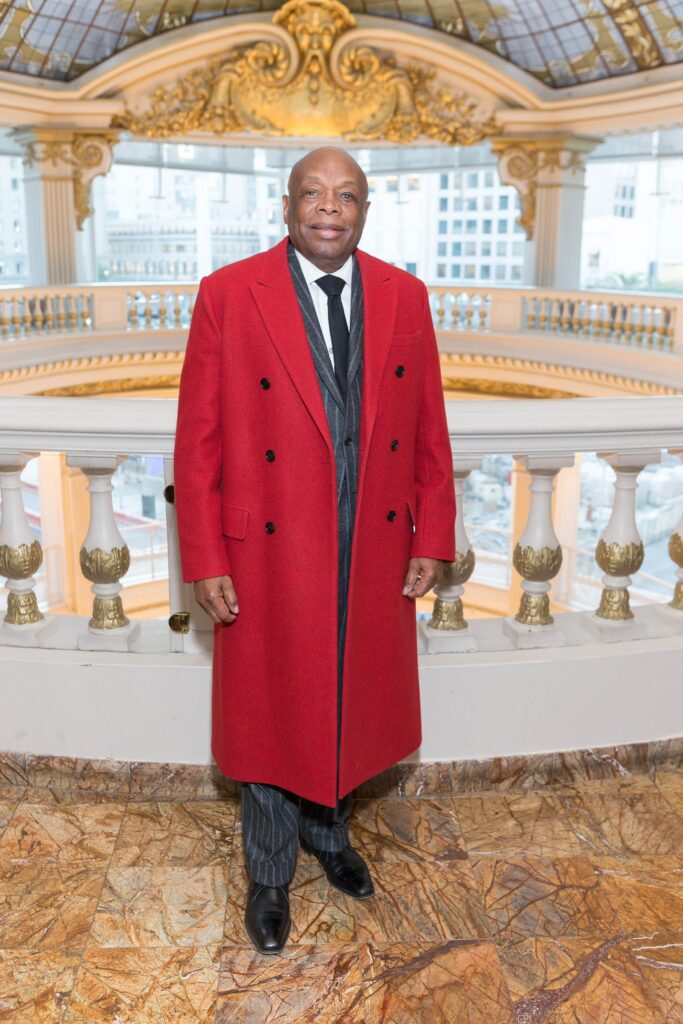 Willie can trace his fashion sense to his very own personal style icon, his late maternal uncle, Itsie Collins. During World War II, Collins transplanted from the small, segregated town of Mineola, Texas to San Francisco where he worked in a shipyard by day and changed into a colorful, dapper "fashionisto" by night. Mr. Collins was an exuberant character who always wore hats (sound familiar?). He was an exceptional dancer and beloved by family and the "ladies" alike.
In 1951, Uncle Itsie brought 17-year-old Willie Brown to Howard's men's store (formerly located on 5th and Market Streets in San Francisco) to buy Willie his first suit, a vivid blue serge suit worn with a crisp, light blue shirt and a bright yellow tie. That was the moment a San Francisco fashion icon emerged.
"As long as I can remember, Mayor Brown has turned up the fashion game with his iconic fedora hats and colorful Italian Brioni suits, down to his socks where he'd often pay homage to the occasion with tongue-in-cheek playfulness. "

– Aubrey Brewster
With all due respect to Uncle Itsie, the figure in Willie's life who had "unlimited influence in fashion" on him (as Willie would state it), was our dear friend, the late Wilkes Bashford. (If Wilkes were alive today, he would be at the top of this list.)
While traveling the world searching out chic fashions and buying them for his store, Mr. Bashford always had Willie Brown in mind, often bringing back one-of-a-kind pieces for him. Wilkes once had famed shoe designer John Lobb create a custom pair of burgundy suede shoes for Willie, which were delivered to Le Central French bistro where the two "WBs" (along with other occasional, special guests) lunched every Friday afternoon at their usual table by the window.
Willie loves color, always wearing vibrantly hued kicks—if they sparkle, even better! Though he states that he doesn't have a favorite color per se, he is especially fond of red, electric blue, and purple. Willie sported a pair of purple suede Kiton sneakers and jeans with matching socks and a periwinkle (Pantone's 2022 Color of the Year) cashmere quarter-zip sweater when I saw him last. Willie Brown says that brown is his least favorite color. He thinks that brown is too drab, proclaiming that "men should be in more vivid colors," though ironically, Wilkes loved brown on Willie.
Wilkes and Willie were like brothers. I don't believe in all my life have I ever witnessed two closer best friends. They were bookends, salt to the other's pepper, both similar in stature, a tad light on the follicles, bearing the same initials, and always dressed in Brioni. For the most part, Willie stopped wearing Brioni after Wilkes' passing. The brand was too much of a painful reminder, I suppose. Their friendship was inspiring; they almost opened a fashionable restaurant together on Grove and Franklin Streets and had planned on calling the eatery "WB2." Can you imagine how marvelous it would've been?
Turning 88 years young on March 20, Willie can often be seen in luxurious, Italian-tailored Kiton suits. His favorite designer du jour is Isaia, from a boutique located on Maiden Lane and available at Neiman Marcus in San Francisco. Willie's golden rule in keeping room in his closet is to annually purge any items that he hasn't worn in 12 months, donating them every November to Goodwill for their much-anticipated "Willie's Boutique" which often sells out.
Sonya Molodetskaya, The Trend-Setter
"Sonchick," as she is lovingly referred to by her close friends, has been a dear friend of mine for nearly two decades. We've shared our fair share of fashionable escapades, including trips to Paris for Fashion Week, numerous events, and chic fêtes. A self-styled woman whose very name conjures thoughts of chic glamour, Sonya is always en vogue in her style by keeping up with fashion trends, taking a lead from the latest Paris fashion de jour, inspiration from social media, photographers, and street style mixed with classic elegance, and teaming them together with her innate instinct that makes her look her own: color, lots of color! She shared that love of color with her beau of 20 years, the aforementioned, Mayor Willie Brown, Jr.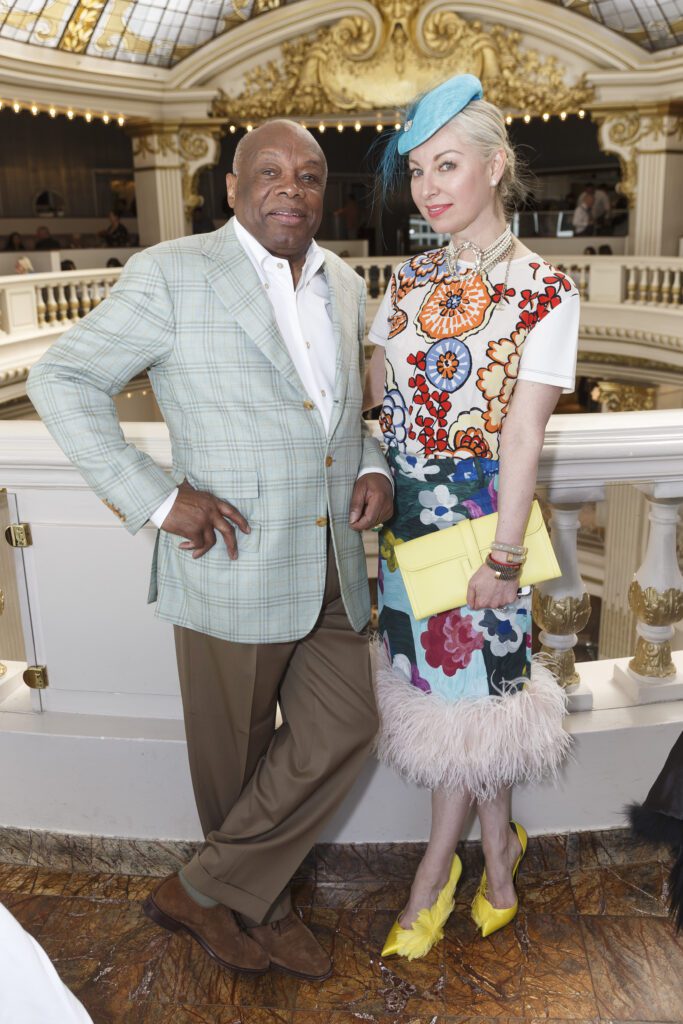 Born during tumultuous times in Moscow, Russia, where (at the time) the availability of Western and European luxury fashions was nil, 14-year-old Sonya had to be creative with what she had and looked to her elegant and fashionable mother's closet for inspiration. She often borrowed her mother's clothes and pinned them to fit her small frame. Sonya's beloved mother, Alla Molodetskaya, was a fiery red head, a kind and soft-spoken lady whose style was unabashed. By the time Sonya was in her early 20s and getting her degree in civil engineering at university, Russia had begun opening up trade, allowing easier access to imported goods—especially luxury Italian fashions—making it easier for Sonya to explore the newly available European fashion trends.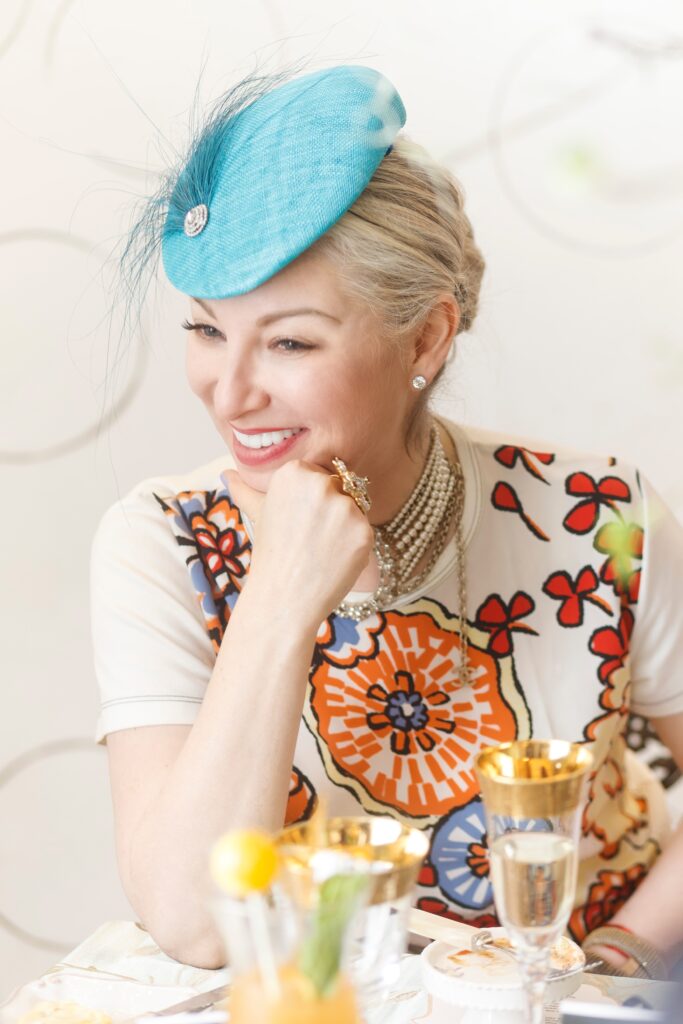 Sonya arrived in San Francisco with her parents to join the rest of her father's family who had immigrated to the city in order to enjoy new possibilities. With her eye-catching style and approachable warmth, Sonya quickly became a local media darling, rising to be one of San Francisco's most notable society fashion icons. It was fitting that she followed her passion in design and shared her flare for clothing. Collaborating with Altana Danzhalova, Sonya Molodetskaya launched her inaugural clothing line, Major Obsessions, in the winter of 2016 in the posh penthouse at the Harrison to much acclaim and backorders for their show-stopping, sequined tops that were available in a vibrant variety of jewel-tone colors.
Sonya and Altana quickly followed the winter collection with the much-anticipated spring 2017 collection shown to the backdrop within the beaux-arts architectural landmark of the vacant Hibernia Bank made available just for her. Major Obsessions later collaborated with two more collections with famed couture designer and friend, Vasily Vein. Sonya and Vasily are currently working on their next collection, and the release date will be announced soon.
Though Sonya could always be spotted sporting the world's top luxury designers, accessorized with a signature Hermès Birkin, Kelly, or messenger handbag (she has too many to count and in every color of the rainbow), she is often found wearing her favorite designer, Oliver Rousteing for Balmain (Paris). And if you ask moi, Balmain was made for Sonya—always chic.
Clara Shayevich, The Glamour Goddess
As a young girl growing up in Riga, Latvia's capitol, inspiration for elegance came easily. With the stunning majesty of the Gulf of Latvia at the mouth of the glistening Daugavan River meeting the Baltic Sea and the exquisitely elaborate, city-wide Art Nouveau architecture by the famed, turn-of-the-century architect and civil engineer of Riga, Mikail Eisenstein, there's no question how the instinct for beauty was fostered in young Clara. But, it was her aristocratic mother, Tauba Rozenblit, who instilled in Clara and her sister Bella the life lesson that true elegance surpasses the surface and is a mindset of kindness, grace, confidence, and class. When Clara was a child, her family's tailor made all her and her sister's clothes with beautiful details. Clara's mother made sure she and Bella were always impeccably garbed in dresses, coats, hats and gloves, and that sense of self-stylization carried Shayevich into adulthood.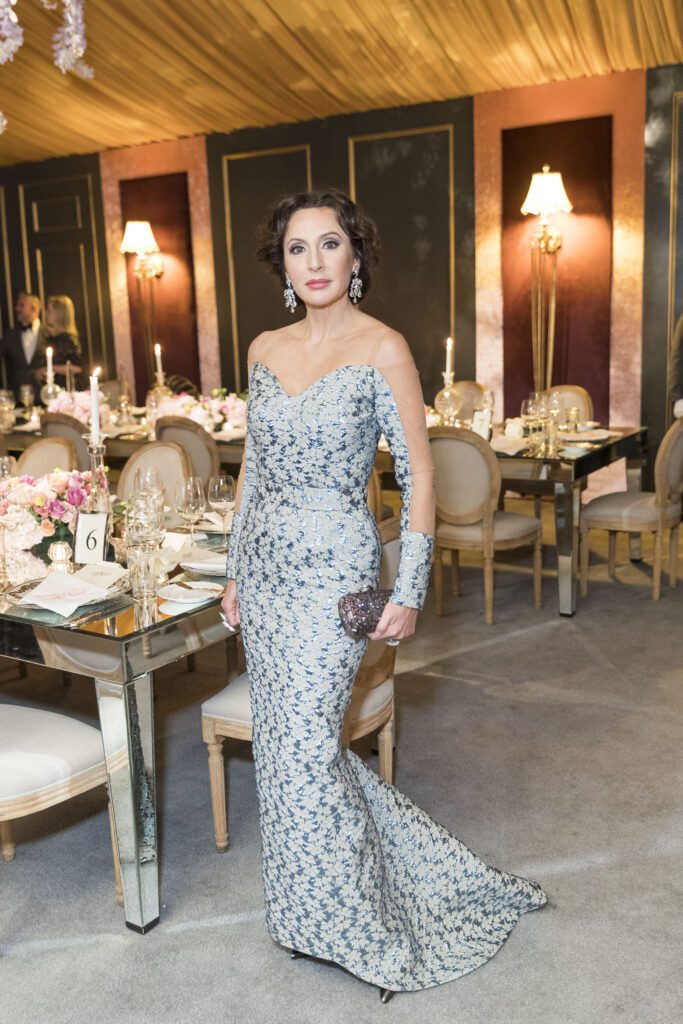 Clara emigrated from Latvia to San Francisco in 1989 and naturally got into a line of work where she could be on the frontline in helping others. She became a clinician for the SF Department of Public Health where she has continued working for nearly three decades. Clara is also a doctor of human sexuality and runs her own gynecology practice.
For her chic and elegant style, Clara looks back to the Golden Age of Hollywood for inspiration, collecting vintage haute couture, prêt-à-porter pieces, and accessories from such fashion houses as Christian Dior, Givenchy, and French designer and fashion icon, Jacqueline, Comtesse de Ribes, as well as the legendary costume designer, Walter Plunkett, who's best known works include films such as Gone with the Wind (Metro-Goldwyn-Mayer, 1939) and Singing in the Rain (Metro-Goldwyn-Mayer, 1952), Yves Saint Laurent, and former Lanvin creative director, Alber Elbaz, whose quote "Style is the only thing you can't buy. It is not a shopping bag, a label, or a price tag. It is something reflected from our soul to the outside world—an emotion" stands as a mantra for Clara.
For the last several years, Clara has worked with our friend, critically acclaimed couture gown and fashion designer Vasily Vein, who affectionately refers to her as his muse to create some of her most famous and unique red carpet looks. Vasily has dressed some of San Francisco's most notable socialites for the city's most illustrious red carpet events, often featured in the local events pages in San Francisco.