It's a cliché, but in the new year, we all ponder the opportunity to redefine ourselves. It's as if the calendar gives us permission to recalibrate, even nudging us, sometimes, to make big changes. Whether you need a reset, a major about-face, or a deep dive into a totally new you, these restorative spa hotels around the world can aid and abet your journey.
The Singular Patagonia, Chile
They call the Chilean Patagonia the "end of the world." What better place, then, to toss aside the old you and create the improved version of yourself? Enveloped in nature's drama—glaciers, fjords, endless skies—on the shores of the Señoret Channel, tuck into the sleek Singular Patagonia and its holistic, water-focused Singular Spa, a 3,000-square-foot sanctum. The spa incorporate fresh, local glacier water into its design elements and into every treatment—not to mention the inclusion of plants and fruit extracts grown nearby. When not in the spa, hike glorious Torres del Paino National Park's many paths or ride horseback at renowned Sofia Lake.
Coquillade Provence Resort & Spa, France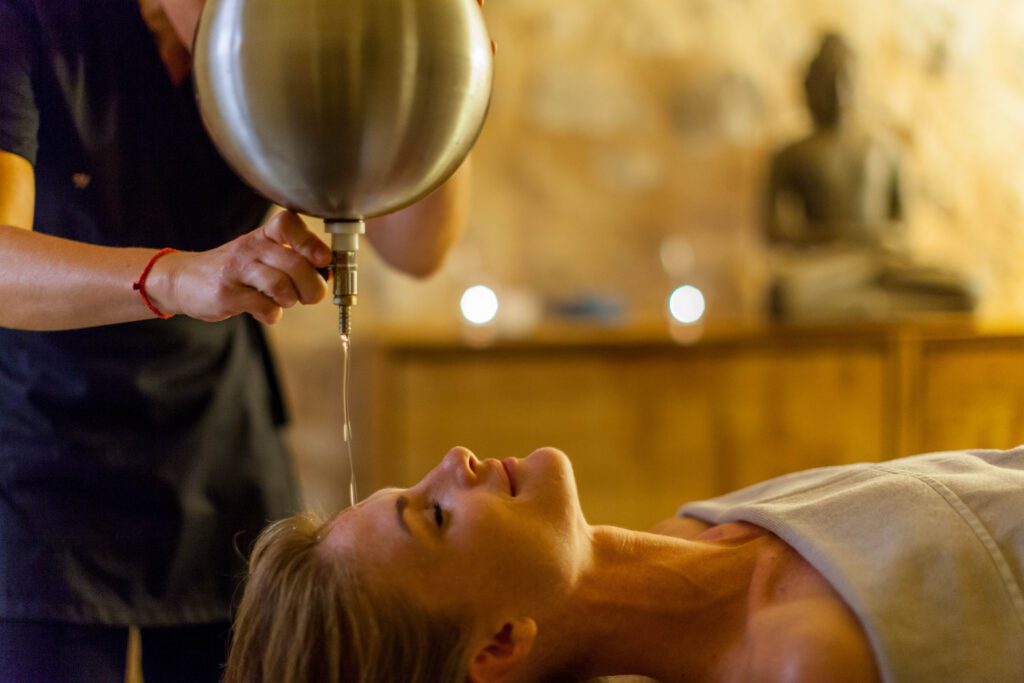 Just the vision of yourself twirling among olive groves, lavender fields, and vineyards in storied Provence can change your perspective. In the Luberon Valley near fabled Avignon, Coquillade, a Relais & Châteaux retreat with the region's largest spa, promises transformation with a French twist. Charmingly composed of a collection of centuries-old houses, the award-winning wellness center takes a joyful view of wellness, guiding you to live your best life according to the French philosophy of art de vivre. It offers a variety of spa packages, such as a series called taking Coquillade Time: 5- or 10-hour custom programs with helpful themes, such as "Detox & Shape."
Kasiiya Papagayo Costa Rican Eco Retreat, Costa Rica
Rekindle your soul's flame under the canopy of Costa Rica's leafy rainforest, inspired by views of the tumultuous Pacific Ocean. This exhilarating glamping destination stretches more than 123 acres and holds only nine luxurious tented suites, each ensconced within its own bit of bio-diverse jungle. A spa cabin provides guests the chance to join yoga, meditation, and movement exercises inspired by Capoeira martial arts. However, the coup de grâce is Yamuna, the resort's own healer, who uses therapies from reiki to chakra clearing, as well as local plants, mud, and stones, to heal in the spa's jungle-sited treatment rooms.
It's a cliché, but in the new year, we all ponder the opportunity to redefine ourselves. It's as if the calendar gives us permission to recalibrate, even nudging us, sometimes, to make big changes.
Chablé Yucatán, Mexico
Deep in the mystical Yucatán, this uncanny property embodies the earth's highest degree of harmony—and it wants to convey that euphony to you. Amid the Mayan jungle's expanse on 750 acres, Chablé deeply roots into ancestral traditions and nature's largesse for its proffered cures. Its huge spa, the first-ever created on a sacred cenote, features luxurious cabins that hover above the water. With Mayan wisdom as its leading principle, the spa seeks to prompt physical and emotional shifts. Thoughtful therapists can recommend "journeys," based on the outcome you desire. Try the balancing and grounding Tree of Life Journey, based on the Mayan sacred symbol that represents duality.
Royal Mansour, Morocco
Morocco itself always entices the senses. Up the ante at Royal Mansour, a splendorous palace within the walls of Marrakech's old city, crafted by the expertise of more than 1,500 local artisans. Let yourself be mesmerized by its exotic, sanctum-like beauty and find your inner stillness and all the answers you seek. While the hotel's pampering service makes for a peerless vacation, its 27,000-square-foot spa supports your transformational journey. In its ethereal sanctuary, provocatively shaped like a cosseting birdcage, enjoy just-launched multi-day wellness retreats. Choose from Rebalance, Rejuvenation, or Immunity Boost, then add on courses, such as cooking and nutritional counsel led by the hotel's Michelin-starred chefs. Some of the world's finest spa brands—Intraceuticals, Subtle Energies, and Dr BurgenerSwitzerland—do their part for your inner glow.
Alila Ventana Big Sur, California
Big Sur, with its intensely spiritual energy, works like a salve on your inner wounds—even when you didn't think you were looking for a Band-Aid®. Low key, on the rugged California coastline on U.S. Highway 1, beneath soaring redwood trees, the region historically has been a place to find yourself. To seek some eternal truths, try something new or just to give yourself permission to unwind, head to the re-envisioned Ventana Big Sur. More luxurious than ever, with a mission to help guests find illumination through included programs—hikes, yoga, meditation—well-crafted outings meant to awaken reflection (think: a condor-watching safari), the inclusive resort supports transformational self-care on every level. Don't miss an astrology reading, an unraveling massage within the poolside spa tents, or rumination beneath the "circle of redwoods," a chapel-like site in the forest.
Mandarin Oriental, Canouan, Saint Vincent & the Grenadines
Get away from it all to begin again at this intimate (26 suites and 13 villas), 1,200-acre playground, blessed with an opulent Robinson Crusoe vibe. Prompted by the pandemic's ongoing impact on our lives, the paradisiacal resort has kicked off permanent spa wellness retreats in response to its lingering effects. Charged with building physical and mental strength simultaneously, its pluck-building programs of one, three, or five days, each customized to fortify coping mechanisms via activities from pranayama to kayaking, please as much as they heal. Ongoing visits by Oriental medicine specialists holistically address concerns, such as weight loss or smoking. Save time to linger in the hilltop spa itself, a haven of indigenously inspired treatments.
Cal-a-Vie Health Spa, California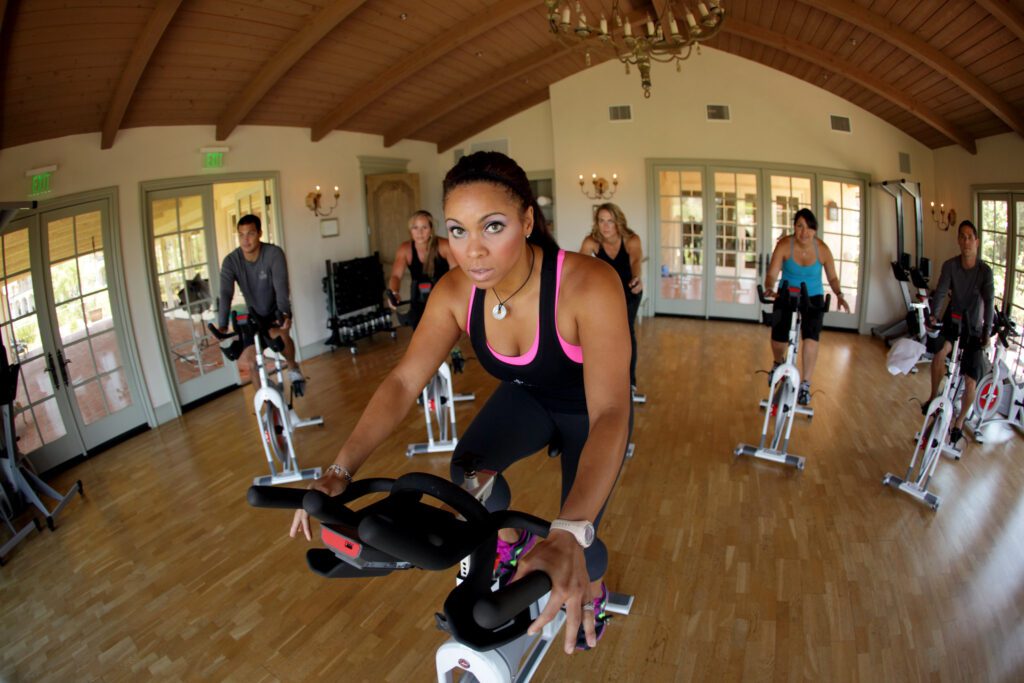 Forget the cocktail. This salubrious destination health-spa resort, just north of San Diego, redefines mixology with its Refresh & Renew program, meant to blend customized wellness options into your stay. Food as medicine, high energy strength building, and guided meditation combine to rejigger your habits and build the new you at this French Provençal-inspired retreat, anchored by California concepts of health and nutrition. Between wandering through the resort's 500 private acres, pursue life-changing courses, such as Breath & Journal, Transforming Your Brain Through Fitness and Food, Overcoming Stress & Anxiety, and Finding Relaxation to Reduce Inflammation. Opt from Cal-a-Vie's 3-, 4-, and 7-night spa vacation packages, inclusive of gourmet cuisine, more than 160 fitness classes, hiking, beauty and spa treatments, mind-body awareness programs, lectures, guest speakers, and accommodations.