There's a comfort in routine. That may be why so many skiers return again and again each year to their favorite ski resorts. At our preferred winter wonderlands, we know the fastest way down the mountain with confidence and the best place for après ski fun. But, what if we took a chance and learned our way around a new mountain—or eight—in 2022? To lend a ski pole, we've collected a few of our favorite, less-traveled snowy slopes.
Japan
Choosing where to ski in Japan can be overwhelming. The island-abundant nation boasts more than 500 ski resorts of various sizes, scattered from northern Hokkaido to the Kyushu islands in the south. Why not combine your penchant to shred with your appetite for an unforgettable spa experience? In the Ishikawa Prefecture, part of Honshu Island, Japan's largest isle, hot springs abound. So, strap your skies on at Hakusan Ichirino Ski Resort, accessible by bullet train from Tokyo, where a popular gondola delivers skiers and boarders to slopes with riveting views. An all-level resort, it also offers a family-friendly kids' park where children can sled, tube, ski, and board. After a day on the slopes, steep your tired body in the therapeutic mineral hot springs at Ichirino Kogen Hotel Roan, where open-air onsen baths, framed by a snow-dipped forest, finish your day.
Dubai
This is one for your indoor bucket list, even if you normally shun indoor activities. A fascinating and thoroughly amusing afternoon of skiing in urbane and desert-sited Dubai might sound surreal. Nevertheless, parallel turns happen at the immense Mall of the Emirates, one of the largest shopping complexes in the world. There amid upscale stores, a section of the mall has been transformed into a bona fide, 5-acre ski resort, completely fabricated indoors to mimic a mountain in Switzerland. Reaching heights equal to a 5-story building, the indoor playground, complete with toboggan section and ice cave, welcomes skiers to shush down five slopes of diverse steepness, including the world's first indoor black diamond run. Skis and jackets are provided, and tickets can be bought at any of the mall's neighboring stores. Stay atJumeirah's Burj Al Arab, legendarily the world's only 7-star hotel.
Serbia
Ski in and ski out in Serbia's Kapaonik, a bucolically sited ski resort known for its plethora of sunny days and all-levels slopes. Beginners and low-intermediate skiers, in particular, will thrive on its easily navigated, tree-rimmed runs, considered some of southern Europe's best for families. Channeling the region's untrammeled, locally characteristic vibe, the newly opened Viceroy Kopaonik coddles with a sleek, mountain chic design conceived by world-renowned WATG and its interiors studio, Wimberly. At the hotel, floor-to-ceiling glass walls and open-air spaces, effusive with natural light, draw the terrain's gravitas to the elegant indoors.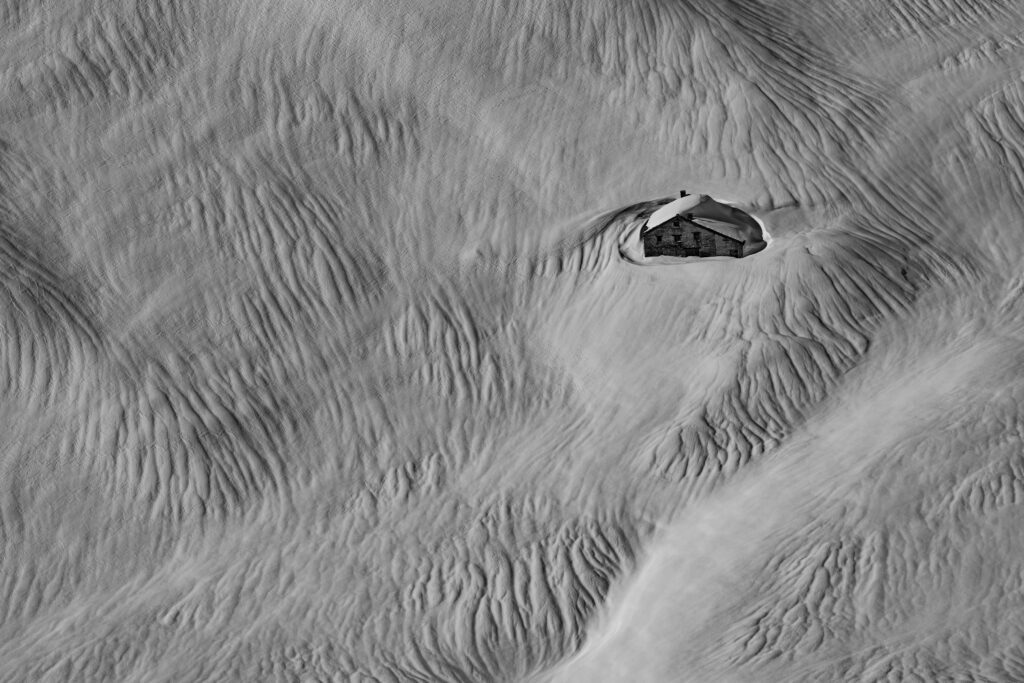 France
Explore France's most challenging and thrilling mountain sheers with U.S.-based Eleven Experience, an enthusiastic, experientially oriented hospitality group. Providing extreme, adrenaline-boosting outdoor adventures for well-heeled travelers, Eleven Experience owns and operates a bevy of characteristic adventure lodges, from chalets in Colorado to a refurbished sheep farm in Iceland, many as one-party rental vacation options. Each comes fully staffed, including with in-the-know, local, outdoor guides. In France, be enveloped into France's Rhone Alps mountain culture at either of Eleven Experiences' storybook properties: Château Pelerin and Château Hibou. The retreats specialize in heli skiing outings with unforgettable runs averaging 1,000-2,500 vertical meters.
Argentina
When the chairlifts close in North America, snag an off-season powder fix in Bariloche, where skiing reigns from June to October. One of South America's most eye-catching villages, this sportsperson's mecca, which anchors Argentina's Lake District, exudes a Bavaria-meets-Patagonia vibe with its European Alps architecture and South American, wide-open landscapes. Zip up your parka to conquer captivating Cerro Cathedral Ski Resort's 3,000-acres of matchless terrain, the largest accessed ski expanse in South America. With 38 lifts, it has 3,150 feet of vertical drop and 75 miles of slopes, accentuated with inviting off-piste possibilities. Stay at Villa Beluno, AKEN Collection Spirit, set on the lake's shore, a glamorous boutique hotel, just 12 miles from the resort.
Pennsylvania
There's more to the verdant Poconos Mountains than heart-shaped bathtubs. Beginning with one ski run in the 1950s, Camelback Resort has burgeoned to proffer 39 ski trails and 166 acres of slopes. They rise 900 vertical feet among forested Big Pocono State Park. A highlight for kids of all ages, Camelback's mind-bogglingly huge snow tubing park thrills with more than 40 breathtaking speed lanes. Offering contemporary rooms and 1- and 2-bedroom suites and villas, Camelback's laidback vibe, ski in/ski out access, and exclusive rates on lift and tubing tickets make this retreat a peerless option for a weekend away.
Canada
In Canada's far-flung Alberta, delve into more than 3,000 vertical feet of heart-pumping skiing and snowboarding in Jasper National Park at Marmot Basin. With 86 marked ski trails, open bowl skiing, and wide, groomed slopes, the retreat defines "winter hideaway." Get cozy at Fairmont Jasper Park Lodge, an enclave which not only has classic guest rooms, but also romantic, well-appointed cabins tucked around the resort. Sign up for the Fairmont's Jasper Ski for Free package which includes accommodation for two and ski lift tickets for Marmot Basin.
Utah
Perhaps most skiers think of Park City or Alta first, but for a nostalgic, intimate take on a Utahn ski resort, cuddle up at Sundance Mountain Resort. Just an hour's drive from Salt Lake City and carved into the colorful Wasatch Mountains, Sundance became the pet project of actor Robert Redford when he bought it more than five decades ago. Succeeding as his vision for a sustainable retreat that would honor the arts, showcase history, and offer swathes of unspoiled nature to be shared by all, the year-round resort reigns supreme during ski season. Its 450 skiable acres with mixed terrain girds a variety of rustically opulent cabins, suites, and homes, not to mention chairlifts, a zip line, restaurants, a spa, and more.