Gallery owner, professor, art collector, art consultant, art expert, curator, writer, speaker of multiple languages, and beauty, Heide Van Doren Betz might well be called a Renaissance woman—an apt descriptor for an art maven. An authority on ancient art, Russian and Greek icons, Impressionist paintings, and sculpture, she's been key in helping numerous museums and galleries around the globe build, boost, and interpret their collections. Perhaps best known for the Pankow Collections (a cache of personally collected Egyptian art and classical antiquities), she remains a stylish, affable presence at community events and a deified figure in the world art scene. We sat down with her beneath a painting for an absorbing conversation.
HL: You've studied in Germany, taught art history at the university level, founded galleries, exhibited private collections, collected art, and been forever curious in your pursuits. What experiences do you believe have had the biggest impact on who you are today?
HB: Going to museums, galleries, operas, concerts, and theater has had the biggest impact on me in my career and personal life. Art is the study of seeing and listening. You can study as many names and dates and theories as you like, but you will only understand a work of art if you see it "in the raw." I used to tell my students, "There is a history of art and then there is a history of photos. Don't confuse the two. Go see the real thing. By seeing, you learn to differentiate. There are nuances only the work in the flesh will reveal to you."
HL: What does an art consultant do? How does it work?
HB: An art consultant advises a client as to the best possible object for their prospective collection. I would suggest that a client first inform him or herself by doing research into the types of art that interests them. Visiting galleries and museums is a good way to familiarize oneself with artists' works. The best collaboration happens when both parties are informed.
HL: Who are your clients—companies, museums, individuals?   
HB: I have worked primarily with private clients, some corporations, and museums. I curated several exhibitions for the Pankow Collections of ancient art and icons. I worked with the Pergamon Museum in Berlin, Germany to bring the Pergamon Altar exhibition to Tokyo, New York, and San Francisco's Legion of Honor.
HL: What should people look for when creating their personal art collections?
HB: Know what area of art interests you most and try to stick with one aspect of that. A specific focus makes for a very interesting collection. For example, if you like ancient art, you might want to focus on ancient portraits or Greek vases. Try to define your purpose. Do you wish to collect to make a statement about our time and the influences of art within this realm? Or is your purpose primarily decorative? Each intent involves a different approach. Know what you love and inform yourself. There is a wealth of material available.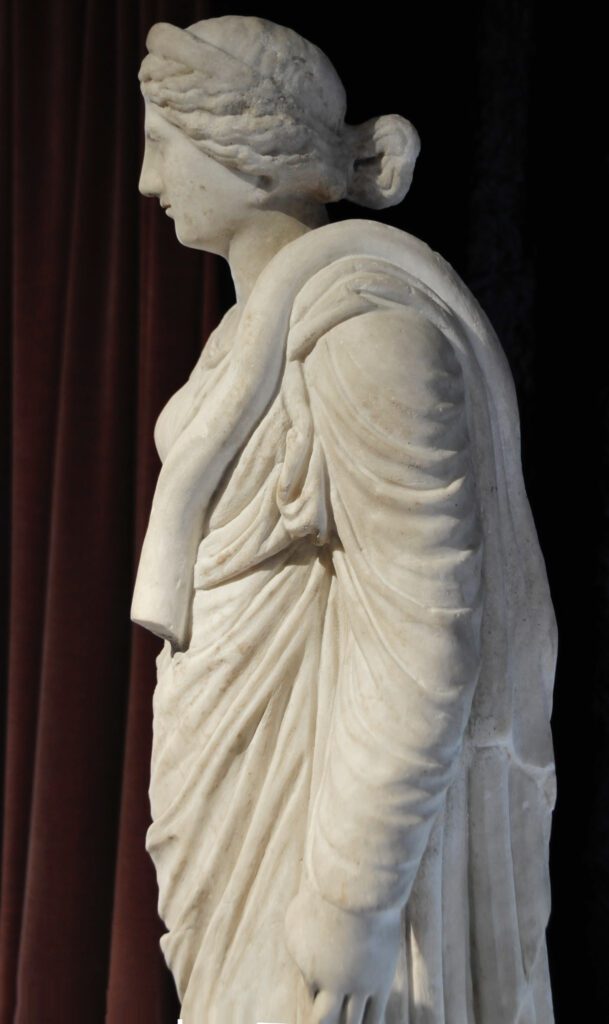 HL: What advice would you give someone looking to purchase their very first work?
HB: Most people know what they like: you know, realist versus abstract, old, new. "I know what I like." Begin with narrowing down your preferences, then get informed. Do research—so much is available online. As, I said: visit galleries and museums and look at as many works of art (in your category of preference) as possible. You may be surprised.
HL: Art can be metaphor for life. It can teach us. What object in your own collection can help us understand life?
HB: My collection has always been eclectic, contrary to my advice to new collectors to concentrate on one thing. I am drawn to ancient art. I see the relationships in art throughout history. One movement inspires another. So much in the world of art is related. Sometimes when I look at certain objects—a hand of Buddha, a Roman statue of Hygiea, a touching icon of the Holy Women at the Holy Sepulchre, a Valtat painting of bright red poppies, an abstract by Gustavo Rivera, a photograph of the building the Berlin Wall by photojournalist Ray Scotty Morris—I am reminded that we are only caretakers in our journey of collecting and ownership. I am inspired to spread the joy of art appreciation. I would love to know that I made a difference in that I helped people to see (yes, actually, really see) and appreciate works of art. It truly can be a life-altering experience
HL: Do you believe that art makes us better as people? Explain.
HB: Yes, mostly. If we allow a work of art into our heart and psyche, it can do wonders. Fine art will lift the spirit and give hope and joy. I often feel ecstatic when hearing an exceptional opera or musical piece. I can feel the same lift of spirit seeing a great exhibition or a great individual work that speaks to me. Art can be your cathedral and revive hope for you, hope in yourself, and hope in mankind. Communing with a great work of art is like saying a prayer. But, I think, sadly, there are some people who are miserable human beings: no amount of art will lift them out of their deprivation.
HL: How has San Francisco played a role in your career and your success?
HB: I love living in San Francisco with its vibrant music and arts scene. We have fabulous galleries and museums. For at-home travel, we are only a few hours' drive from beautiful Lake Tahoe, Carmel-by-the-Sea, the Monterrey Peninsula, and Santa Barbara. Then, then there is vibrant Southern California: Los Angeles has great cultural attractions, Malibu, the Getty Museums, and the ever warm and soothing desert cities. Also, my family and many friends are here in the Bay area. I think working somewhere where you are content is key.