VENTUS AT MARINA EL CID
In 1939, the Berdegué family was caught amid the Spanish Civil War and, due to Republican exile, fled Spain. The founder of El Cid Resorts, Don Julio Berdegué, was only nine years old when he arrived in Mexico. A few decades later, "Don Julio," as he's known in Mazatlán, built a thriving resort brand with eight beautiful, all-inclusive hotels throughout Mexico. While his properties are in Mexico, the remnants of his homeland are found in the name of his company, El Cid Resorts.
ABOUT EL CID, THE MAN
The name El Cid comes from the Castilian military leader who was born in 1043 AD. Rodrigo Díaz de Vivar was his full name, but he was called El Cid (from Spanish Arabic al-sīd, meaning"lord"). Díaz de Vivar was recognized for his service in the armies of both Christian and Muslim rulers. He was considered a kind and honest knight and well respected. El Cid remains a famous Spanish folk hero and national icon, with his life and deeds remembered in history. It is El Cid's ethos of kindness, service, and loyalty that drives the resort's efforts. The resorts are still privately owned by the Berdegué family who take great care of their staff and communities where their resorts are located.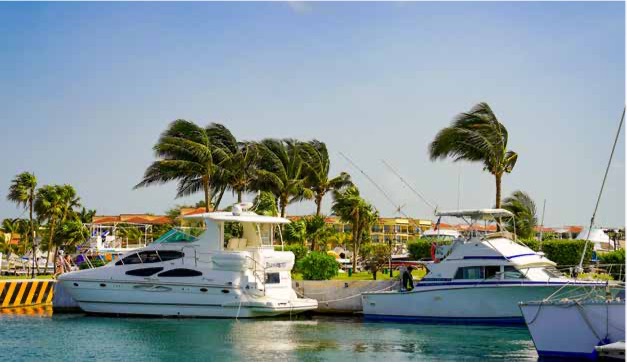 ARRIVING AT VENTUS
Our car pulled up to the lobby where Julio, our butler, was waiting for us. He escorted us to the Club Platinum lounge where we were offered a chilled beverage and a cool towel. They also scheduled our free COVID test (which is required to re-enter the US). Julio was there, taking notes in his day planner and assuring us that, on the day of the test, he would have a golf cart at our door to drive us to the other side of the resort where the tests are administered. While walking to our room, he asked what beverages we wanted in the room. Moments after arriving at our Swim Up King bedroom, Julio informed me that a chilled bottle of champagne was on its way to us.
Before departing, Julio asked if we would like a specific luxury pillow type and what aromatherapy scent we preferred in our room. We looked at the menu and chose soft pillows and a relaxing lavender aromatherapy essence.
To get the most of our stay, we upgraded to the Platinum Club experience. You may choose Platinum Club when booking online. The Platinum Club services include a butler, personalized concierge services, aromatherapy and pillow menu, beachfront sunshade reservations, 24-hour room service, and experience check out.
THE PROPERTY
There are two beachfront El Cid resorts located in Puerto Morelos. Puerto Morelos is conveniently located less than 30 minutes from Cancún International Airport, and the resort offers private car service for arrivals and departures (at additional cost). Guests have access to both properties, Ventus and Hotel Marina El Cid Spa and Beach Resort, along with both resorts' amenities. At Ventus, there are five pools and beachfront cabanas.
At the Marina property, there is a fun water park with slides and a teen club. There is also a kids club for the littles ones. The resort has a beautiful marina where yachts can moor for the night and enjoy the resorts' services (fees apply). The resort also has a catamaran that guests can rent for day sailing excursions. In addition, kayaks, paddleboards, boogie boards, beach volleyball courts, hobby cat rides, and windsurfers are available. There is also an impressive fitness center with yoga, aqua fit, and stretching classes, but I admit that I didn't work out while I was there.
EVERY DAY, THE RESORTS OFFER AN IMPRESSIVE LIST OF PROGRAMS FOR THE WHOLE FAMILY. YOU CAN TAKE A SPANISH LESSON OR LEARN HOW TO SALSA. THERE ARE ORGANIZED BIKE TOURS, VOLLEYBALL GAMES, WATER POLO, AND BEACH FOOTBALL. THE KIDS CAN ENJOY KITE MAKING, HANDICRAFTS, AND PING-PONG. THE NIGHTS ARE JUST AS ACTIVE WITH DANCE SHOWS, GLOW PARTIES, LIVE BANDS, AND THEMED DINNERS.
DINING OPTIONS
We didn't go hungry. If anything, the dining options were so extensive that we physically couldn't enjoy all the venues at the resorts.
Ventus
RESTAURANTS
• Mercado de Dolores offers seven distinct cuisine specialties. My favorite was the Mexican ceviche bar.
• Île de France serves authentic French cuisine with a superb gourmet à la carte menu. Gentlemen, make sure to pack long pants. Shorts are not allowed. Reservations are required.
BARS AND LOUNGES
Macondo Ocean Deck bar overlooks the infinity pool, is open during the day, and serves international beverages and tropical cocktails.
Abnia is the elegant lobby bar that has live music at night.
Zanza lounge bar is located between the two main pools had has live music in the afternoons.
Hotel Marina El Cid Spa & Beach Resort
RESTAURANTS
La Alhambra is their casual restaurant, adjacent to the lobby that serves an ever- changing gourmet buffet and à la minute dishes.
El Alcázar was our favorite spot for romantic dinners. We enjoy a creative blend of Asian and Mediterranean cuisine. They had an impressive wine cellar with wines from around the world. Reservations are required.
Hacienda Arrecife offers poolside dining and serves gourmet Mexican cuisine. Elegant dinners are available à la carte, accompanied by a large selection of tequilas. ¡Viva México! Reservations are required for dinner.
La Marina serves up fresh seafood and stunning sunset views overlooking the clear waters of Puerto Morelos Bay. Reservations are required.
Tratorria D'Gulio makes homemade pastas, brick-oven pizzas, and traditional Italian dishes. They serve more than 50 wines from Italy (surcharge may apply). A dress code and reservations are required for dinner. Guests seven and older are welcome.
BARS AND LOUNGES
• Scaramanga Moon & Beach Lounge is located on the resort's white, sandy shore. Just relax in hammocks under breezy palms or on plush cabañas.
SIGNATURE EXPERIENCES
What sets this resort apart from so many places I've been was the incredible attention to service and their commitment to the Mexican and Maya heritage. My travels have allowed me to experience some fantastic moments in life and, I must admit, these were two I will never forget. So, when you visit El Cid Resorts, make sure to book these before you arrive. They are additional and worth every single penny.
SPA: Renewal & Balance Treatment
We indulged in a couple's spa experience where we began our journey to relaxation with a steam bath which was followed by a hot and cold pool circuit. There, we sweated, sipped, plunged, and floated in the many water treatments. A sensual couple's massage followed. The massage treatment included a scrub made with a unique combination of sea salt and virgin salt d ́Est Trenc mixed with baobab seed oil. The scrub was followed by a hot stone ritual that took us into a profound state of bliss. This luxury body treatment purified our bodies and calmed our minds. We left the spa walking on air.
Pre-Hispanic Dinner
Celebrating the Maya culture that thrived in the area for centuries, Ventus offers a once-in-a-lifetime dining experience. I will remember this meal as one of the best I ever experienced in my decades of traveling the world. Hidden under a canopy of palm trees and green vines, the resort has a temazcal. A temazcal is a structure used by Mayas as part of therapeutic ceremonies thought to heal the body. The evening started with a blessing from a shaman who guided us to the temazcal through a lush jungle and past a pool that was reminiscent of a cenote. The intimate space was lined with candles and torches. I felt like we were stepping back into history and witnessing a sacred moment in time. Next, the shaman performed a few rituals in the space, smudging it with smoldering sage to clear out any negative energies.
The resort's sommelier took us on a mezcal tasting that included a rare pine seed mezcal and a salt made from crickets. After the fascinating mezcal journey, we were treated to a 4-course dinner of delicious Maya cuisine. We enjoyed the courses that included zucchini soup with Mexican cheese; appetizers of shrimp tamales, swordfish empanadas, cuitlacoche empanadas, and pork sopes. Our steak and lobster dinner was followed by pumpkin with corn for dessert.
We were serenaded by a harpist who played everything from traditional Mexican songs to Led Zeppelin. The resort's commitment to the Maya culture and cuisine was on full display at this incredible dinner. (48-hour notice required, $450 per couple.)
Excursions
El Cid has travel agents on staff who are happy to help you find the right excisions for you and your family. For us, we wanted to swim in cenotes and sail to Isla Mujeres. Both day-long adventures were terrific and completely hassle-free. Julio was there in the lobby to help us into the excursion vans. Each time, he handed us beach bags packed with bottled water and towels, while confirming our dinner reservations for our return. We joined the Xenotes tour by Xcaret, which was a 6-hour adventure to four different cenotes where we dived, kayaked, snorkeled, and rappelled deep into a cenote. We felt like curious kids playing in the magical water ways.
The next day we took a catamaran to the lovely island of Isla Mujeres. Before arriving, we enjoyed lunch and a few cocktails. Guests had the option to snorkel before reaching the quaint island surrounded by clear Caribbean blue water.
All-inclusive Resorts
Because both El Cid resorts are all-inclusive, there is a comforting sense of freedom. We didn't have to wait for any bills or check prices on the menus. This trip was a lovely, romantic getaway, but we plan to go back with my daughter and a group of friends. While some friends will love chilling in a cabaña all day, others can get massages, work out, play volleyball, or swim in one of the many pools. We can all enjoy huge feasts and wine without having to split the bill. Then, at night, we may hit the bar for live music and cocktails. The kids are going to love the water slides, glow parties, and teen club. Me? I plan on floating in the infinity pool with a fruity cocktail in my hand, watching the palms sway with the Caribbean breeze.