You know Emmy-nominated Chef Pati Jinich from her adored show, Pati's Mexican Table, which just released a new season on PBS. September is the start of Hispanic Heritage Month and the Jewish High Holidays, which Pati observes. This James Beard Award winner has delectable recipes that combine these two vibrant food cultures. Si por favor! Chef says,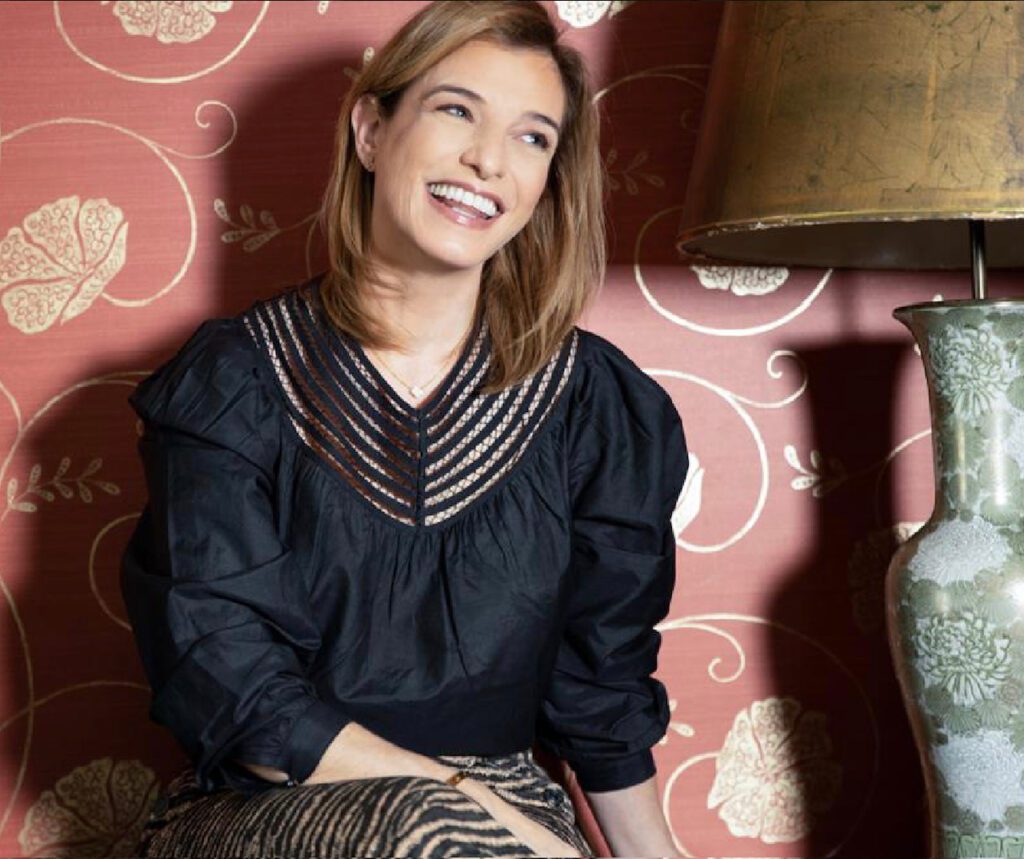 "Jewish and Mexican cuisine and culture really complement each other. Both cultures – Jewish and Mexican – have a very strong focus on family and big gatherings, of which food is a central part. Mexican and Jewish cuisine and culture have a lot to do with the role of nurturing and the instinct to feed and overfeed the people we love."
In the new season of Pati's Mexican Table, Patti travels to the Yucatan where honey is a sacred ingredient. It is also a Rosh Hashanah and Sukkot must-have to ensure a sweet new year. Pati shares surprising ways to utilize honey to add a new flavor dimension to dishes such as Honey Habanero Rice & Peas (recipe below) and Sweet Lime Roasted Chicken with Honey. She can even spice up Passover with a Mushroom-Jalapeno Matzo Ball Soup and Veracruz Gefilte Fish! Many festive Jewish meals involve mom's brisket, and Pati offers a new take: Brisket in Pasilla Chile and Tomatillo Sauce. Pati says,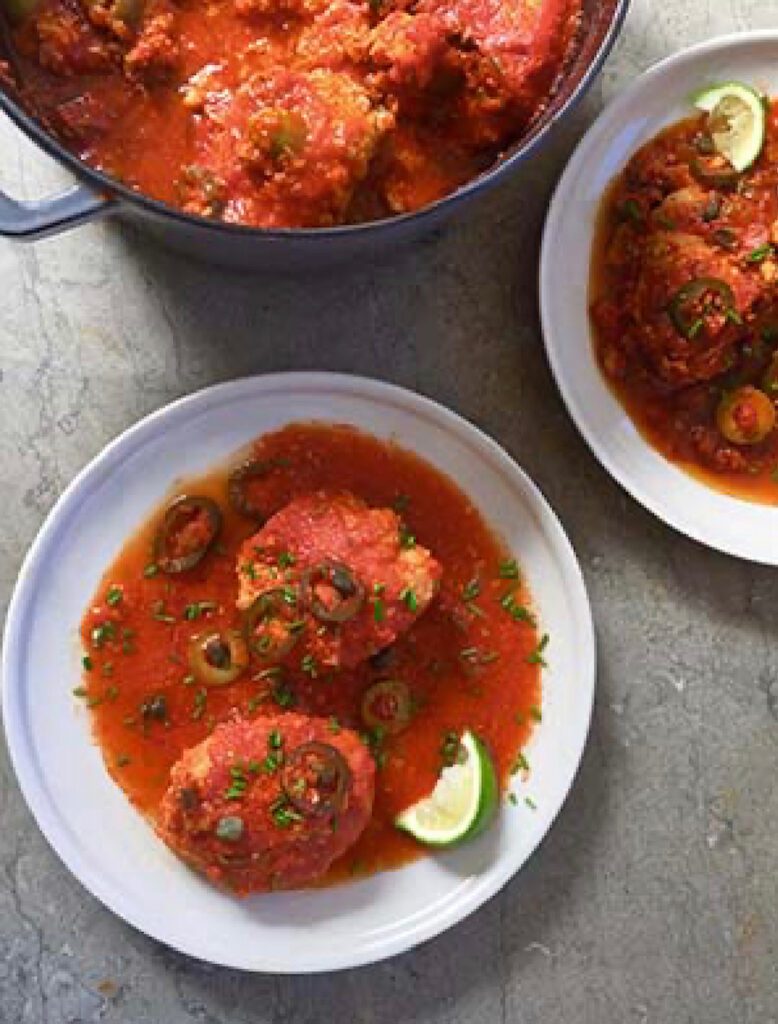 "For any excuse or occasion, both Mexican and Jewish culture and cuisines have something related to food. For Mexican culture, there are tamales for celebration and certain dishes for Posadas or birthdays and weddings. For Jewish culture, it's the same thing! There's something special for Hanukkah, the new year, and every Friday for Shabbat. Even though the Mexican culinary calendar has a strong connection to Catholicism, everybody in Mexico, regardless of religion, celebrates things as part of Mexican culture, with Mexican cuisine."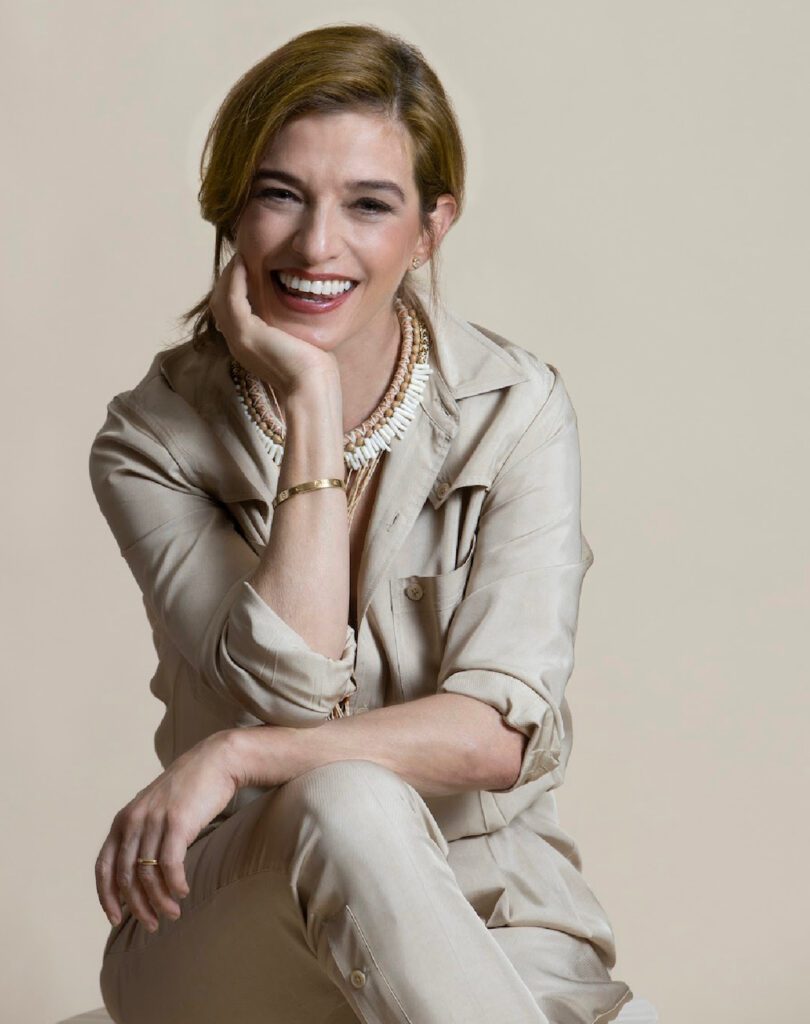 There are so many opportunities to learn more about Chef Pati Jinich: TV shows Pati's Mexican Table and La Frontera, cookbooks she's published, recipes on her website, her blog, online classes and her robust social media presence @patijinich. Buen Provecho and Shana Tova!
XOXO Stephanie @howdyblock
RECIPE:
Honey Habanero Rice with Peas
Arroz con Miel, Habanero y Chícharos
Serves 6 to 8
2 cups jasmine white rice
2 garlic cloves, skin on
1⁄4 white onion, cut in half
1 fresh habanero chile
1 tablespoon vegetable oil
1 teaspoon kosher or coarse sea salt, or to taste
3 cups chicken or vegetable broth, homemade or store-bought
1 tablespoon honey
11⁄2 cup fresh or frozen green peas
2 fresh cilantro sprigs
In a preheated comal or skillet, toast the unpeeled garlic cloves, onion and habanero, until they are charred on all sides and softened, about 5 to 6 minutes, flipping as needed. Remove from the heat. Peel the garlic. Stem and seed the habanero. Finely chop the garlic, habanero and onion, set aside. Heat the oil in a medium saucepan over medium-high heat until hot but not smoking. Add the roasted chile mix and cook for a minute. Pour the chicken broth along with the honey and the salt. Once it comes to a strong boil, add the rice, the peas and stir. Once it comes to a rolling boil again, set the cilantro sprigs on the side. Cover the pan and reduce the heat to the lowest setting. Cook for about 15 minutes, or until most of the liquid has been absorbed but there is still some moisture in the pan. The rice should be cooked and tender; if it is not but all the liquid has been absorbed, add a couple tablespoons of water, cover again, and cook for 2 more minutes. Remove from the heat and let the rice rest, covered, for at least 5 minutes. Fluff the rice with a fork and serve.