Nestled along the picturesque coastline of California, Monterey epitomizes the beauty and allure of the Golden State. This idyllic destination has long captivated visitors with its wealth of natural wonders, cultural landmarks, and diverse activities. Whether you're a nature lover, a history enthusiast, or simply seeking a respite from the hustle and bustle of everyday life, Monterey offers something for everyone. From the iconic Cannery Row and world-renowned Monterey Bay Aquarium to the majestic Monterey Peninsula and scenic 17-Mile Drive, this region is a veritable playground for exploration and adventure.
BY AIR
EFFORTLESS TOUCHDOWN FOR EXCLUSIVE AIRCRAFT
On the edge of the picturesque coastal city of Monterey lies the Monterey Airport, a serene and sophisticated hub of air travel for commercial and private flights. For those with private aircraft, the airport offers two private fixed-base operators (FBO), Monterey Jet Center and Del Monte Aviation, where every aspect of your travel needs is catered to with the utmost precision and care. The FBO's team of experts will handle every aspect of your visit, from fueling your aircraft to arranging top-notch ground transportation to providing refreshments and amenities during your arrival and departure. Monterey Airport's private FBOs are a true gem among private aviation facilities, offering travelers unparalleled comfort, convenience, and sophistication. @MontereyJetCenter
SOAR ABOVE MONTEREY'S MAJESTIC LANDSCAPES
Witness breathtaking views of San Francisco, San Jose, Santa Cruz, and the stunning coastlines of Monterey Bay as you dive from the sky. Indulge in the VIP San Francisco skydiving experience that will leave you breathless. Whether you've always yearned to soar through the skies or seek an adrenaline rush, they have the perfect solution to satisfy your cravings. Step closer to fulfilling your dream of defying gravity and experiencing the exhilarating sensation of human flight.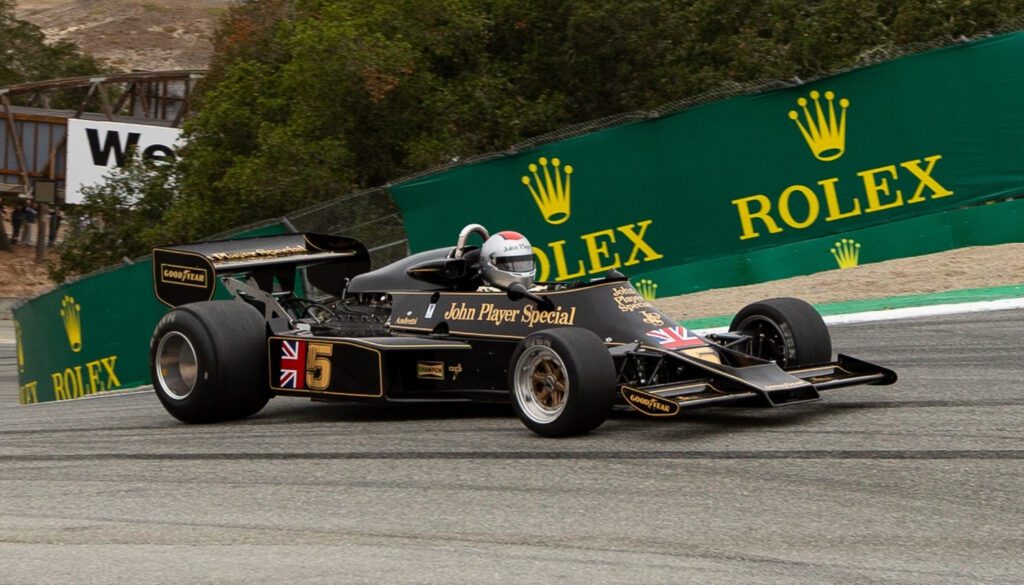 BY LAND
On your way to the beautiful Central Coast by car, embark on a mouthwatering culinary journey through Artichoke Alley as you make your way to the magnificent Central Coast. Experience the delights of Monterey County's Artichoke Trail. Dive into the world of artichokes with over 40 stops, including mouthwatering dishes, charming farm stands, and captivating attractions. Delight in this regional delicacy's unique flavors and textures as you explore the "Artichoke Capital of the World" in Castroville. @SeeMonterey
TAKE A RIDE IN A VINTAGE CAR
Experience the allure of Monterey County with Monterey Touring Vehicles. Discover their collection of over 35 meticulously restored classic and vintage cars awaiting your command for a captivating coastal journey along the enchanting Monterey Peninsula or down the iconic Highway 1 to the scenic Garrapata State Park. Indulge in an unforgettable driving adventure surrounded by timeless elegance and unparalleled beauty. From the sleek lines of the iconic Camaro 350 convertible to the bold power of the Porsche 911, their fleet has something for every discerning driver. Their cars are not mere vehicles; they are living works of art, painstakingly restored and lovingly maintained to their original glory. @MontereyTouringVehicles
INDULGE IN THE THRILLING WORLD OF CAR RACING
Tucked away in the rolling hills of California's central coast, Weathertech Raceway Laguna Seca presents a challenging course for drivers with steep inclines and sharp turns that push the limits of what is possible on four wheels. Adrenaline-fueled races take place across the weekend, with drivers competing in various classes from vintage races featuring classic muscle cars to the high-tech machines of the IndyCar series. @WeathertechRaceway
IGNITE YOUR PASSION FOR LUXURIOUS CYCLING
Mad Dogs & Englishmen Bike Shop is the ultimate destination for bike enthusiasts in Monterey County. Experience the thrill of riding a hand-picked, top-notch electric bike that combines impeccable design, seamless functionality, and exceptional craftsmanship. Make sure to notice their charming and unique assortment of dog sidecars, perfect for enjoying the open road with your furry companion by your side. @MadDogsBikeShop
BY SEA
MAKE WAVES IN MONTEREY BAY
Embark on an extraordinary aquatic exploration of Monterey Bay with Adventures by the Sea. Immerse yourself in mesmerizing wildlife encounters and breathtaking vistas as you paddle through the heart of the Cannery Row kelp forest. Just a stone's throw away from renowned attractions including the Monterey Bay Aquarium and the Coast Guard Pier, this tour promises close encounters with adorable otters, graceful harbor seals, and majestic sea lions. Discover the unparalleled beauty of Monterey on a kayaking adventure like no other. @AdventuresByTheSea
DISCOVER THE WONDERS OF THE SEA
Established in 1984, Monterey Bay Aquarium has dedicated itself to promoting ocean conservation. Immerse yourself in a captivating world of over 35,000 mesmerizing creatures, spanning 550 species within 200 mesmerizing exhibits across 24 remarkable galleries. Through collaborative endeavors, Monterey Bay Aquarium has played a vital role in propelling Monterey County to be the third certified "Green Destination" in the United States on the Global Destination Sustainability Index. @MontereyBayAquarium
ADVENTURES FOR AVIAN AFICIONADOS
Enjoy a leisurely wildlife tour aboard El Catamaran, a meticulously crafted electric catamaran by Wendy Kitchell and her talented brother. Join Monterey Bay Eco Tours as they take you on a fascinating journey through the enchanting Elkhorn Slough. Witness awe-inspiring marine creatures such as sea otters, whales, dolphins, and sea lions in their natural habitat. Prepare to be captivated by the beauty and vitality of this vibrant wetland paradise. @montereybayecotours
EXPERIENCE THE NEWEST STAR IN THE MICHELIN SKY
Chez Noir: A Contemporary Culinary Haven in Carmel-By-The-Sea
Step into Chez Noir and experience the warmth and hospitality that Jonny and Monique Black offer. This charming Craftsman- style residence doubles as their home and a restaurant, creating an inviting atmosphere reminiscent of being welcomed into a friend's home. With an impressive culinary background, Chef Jonny and his wife, Monique, have created a dining experience both refined and accessible. Drawing inspiration from French bistro cuisine and the abundant flavors of the California coast, their menu showcases the best seafood the region has to offer. Chez Noir is more than just a restaurant; it's a culinary journey that combines contemporary cuisine with a touch of homegrown charm. @ChezNoirCarmel
Where to Stay
Monterey Plaza Hotel: Experience the epitome of sophistication at Monterey Plaza Hotel, located in the heart of Cannery Row. Discover a celebration of local charm, accompanied by exceptional services and top-notch amenities. @MontereyPlaza
Carmel Beach Hotel: Discover elegance at Mirabel Hotel & Restaurant Group's newest property. With seven historic buildings, this award-winning establishment offers 26 luxurious guestrooms and suites. @TheCarmelBeachHotel
Le Petit Pali Ocean & Le Petit Pali 8th: Nestled within the heart of downtown Carmel-by-the-Sea lies a truly enchanting destination. These exquisite inns exude timeless elegance, carefully crafted design elements, and an air of genuine charm. @LePetitPali
Villa Mara: Villa Mara offers a discerning, residential-inspired experience. This coastal retreat exudes an intimate ambiance, providing a serene escape exclusively for adults. @VillaMaraCarmel
Carmel Valley Ranch: Hidden within the idyllic Santa Lucia Mountains, The Ranch resides on the sun-drenched side of the beautiful Monterey Peninsula. It has been honored as one of the finest resorts in Northern California through Condé Nast Traveler's esteemed Readers' Choice Awards. @carmelvranch
Green Gables: Indulge in a remarkable retreat at Green Gables Inn, an exquisitely refurbished treasure from 1888. Revel in the breathtaking, panoramic ocean sights of Monterey Bay, immersing yourself in its beauty. @foursistersinns