The Meritage Napa Resort and Spa hosted an unforgettable event, the third annual Chardonnay Pinot Classic, from June 8th-11th. This magnificent gathering brought together sommeliers, winemakers, and other esteemed experts. They captivated the audience with their extensive knowledge, offering informative tastings, seminars, and gourmet meals.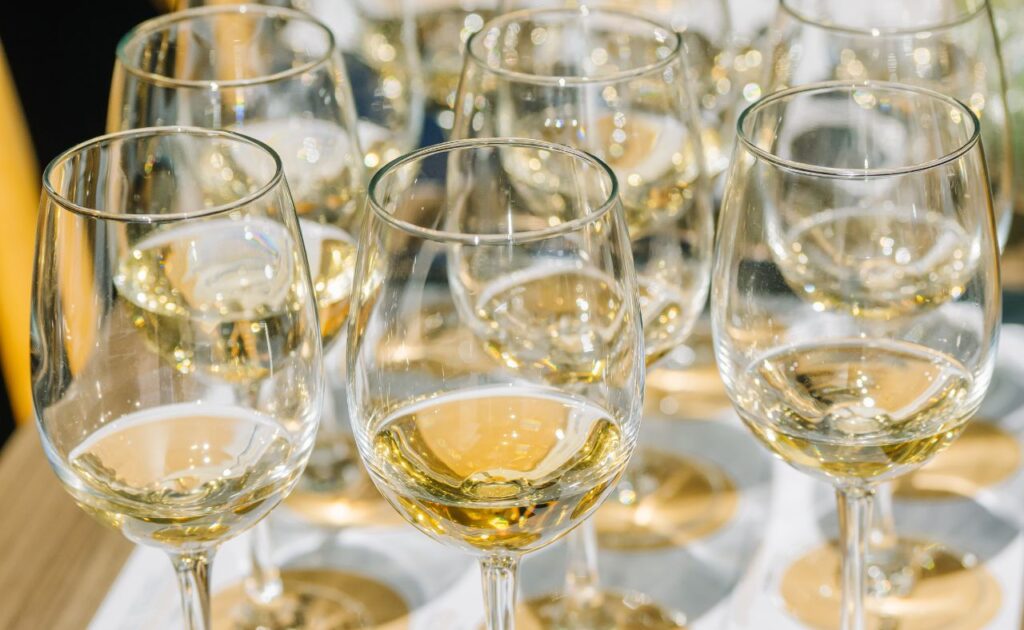 The resort is the largest in Napa Valley, with expansive grounds and gorgeous rolling hillside vineyard views, making The Meritage Napa an ideal location for the Chardonnay Pinot Classic.
During the event, four master sommeliers: Jay Fletcher, Thomas Price, Gillian Balance and Erik Elliott – provided unique insights at tastings, wine seminars, meals and other gatherings.
For context, there are less than 300 master sommeliers in the world.


A Spirited and Delicious Event Itinerary


The event kicked off on June 8 with a Napa Valley Wine Train Dinner.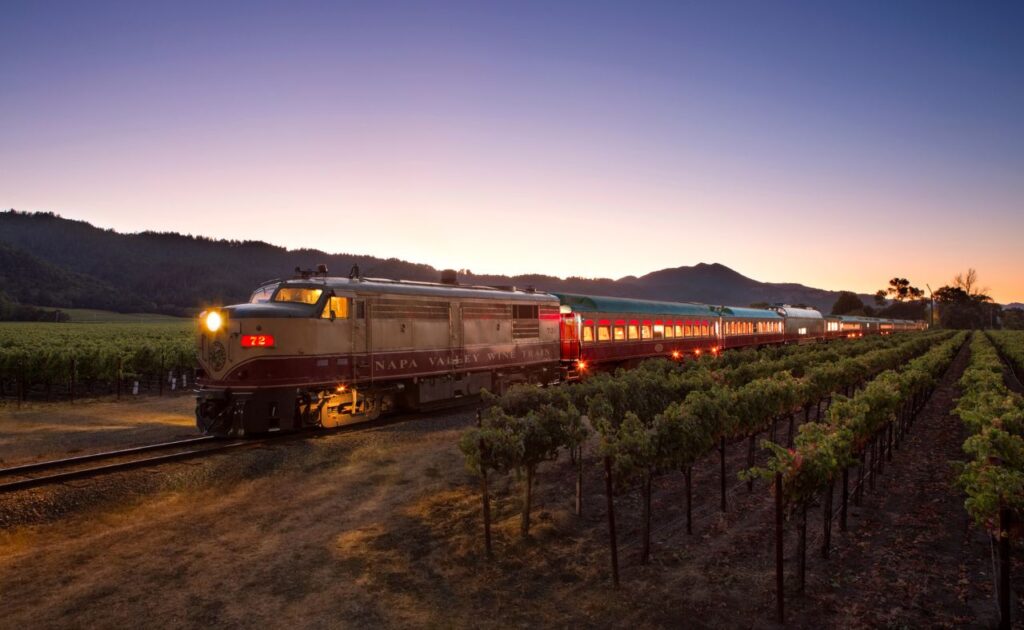 Early risers took advantage of the Bubbles & Balloons Hot Air Balloon and Champagne Optional Excursion the next morning.
Later that day, there was a seminar on modern cooperage and a panel-led tasting.
That evening, the event held the Women in the Arts Winemakers Dinner with Iron Horse Vineyards, where Jose Mejia, Meritage Resort & Spa Executive Chef, wowed guests with a multi-course meal.
"I loved how well the 2019 Audrey Chardonnay complimented the Olive oil poached escolar, cauliflower puree, and golden raisin spring pea with crispy garlic at the Iron Horse Winery Dinner, said Chef Mejia.
After a delicious dinner, guests mingled with Master Sommeliers at the Behind the Bottle event in the enchanting Estate Cave – a memorable evening of wine and conversation.
Saturday morning focused on wellness, offering spa options, yoga, hiking and pilates.
Later, a panel-led tasting delved into Californian and French wines.
In the afternoon, guests were treated to the Domaine Nico Winemakers Lunch atop a hill surrounded by their lush vineyard overlooking the gorgeous Tuscan-inspired resort.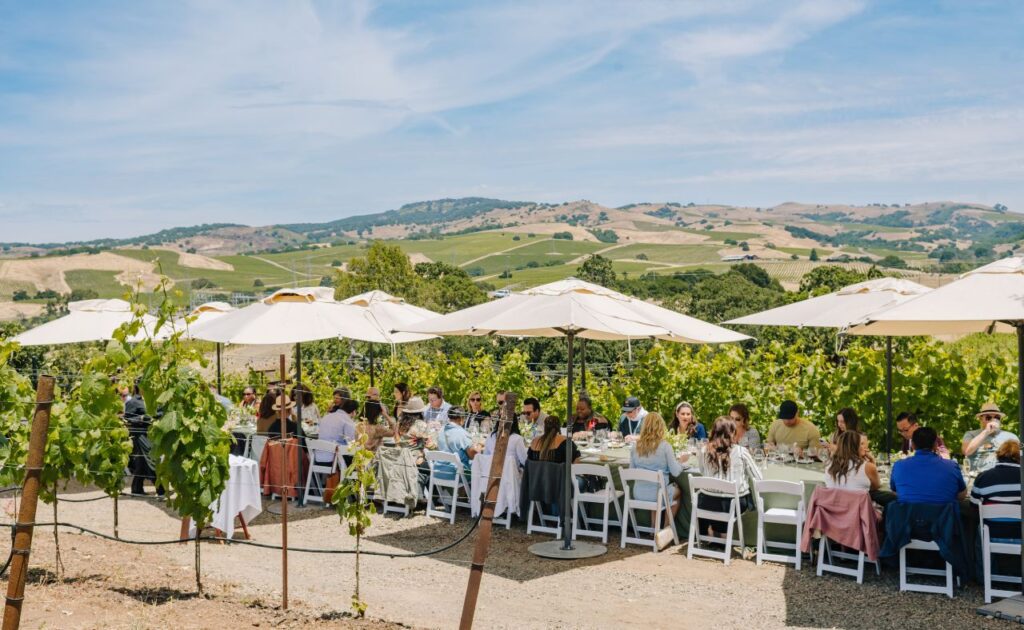 "Another favorite pairing was the Chicken coq au vin dish with the Domaine Nico Grand Pere Pinot Noir 2020.
For a wine that comes from Argentina they captured the Burgundian flavor and style so well. That inspired me to make a very French dish and give it that Napa Flair. For me, this pairing worked on every level," said talented Chef Mejia.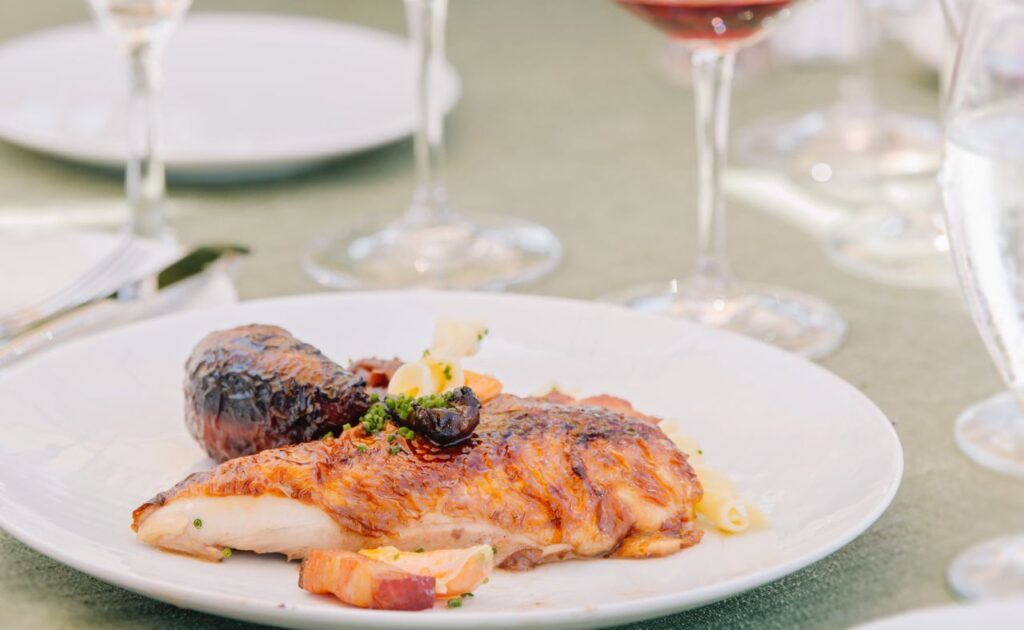 Grand Tasting
After lunch, guests gathered on the resort's West Lawn for the Chardonnay Pinot Classic Grand Tasting Festival – the pinnacle of wine indulgence. More than 30 wineries poured chardonnay from Napa Valley and beyond.
Participating wineries included: Beringer Vineyards, Bouchaine Vineyards, Catena Zapata Wines, Copain Wines, Dalrymple Vineyards, Darioush, Domaine Nico, Etude Wines, Foundry Wines, Hartford Family Winery, Hahn Wines, Lapostolle Wines, Lewis Cellars, Landmark Vineyards, Maritana Vineyards, Paul Hobbs Winery, Ponzi Vineyards, Pride Mountain Vineyards, Ramey Wine Cellars, Shaw + Smith, Trinitas Cellars, Two Paddocks, Vasse Felix, Villa Maria Wines, WALT Wines, Yalumba, and ZD Wines.
ZD Wines also hosted a winemaker's dinner following the Grand Tasting where delectable pairings were served in The Estate Cave.
Sunday featured more wellness and the event closed out with the Epicurean Buffet Brunch.
Organizers plan to announce the fourth annual event shortly.
In the meantime, guests can look forward to the Cabernet Classic November 3-5. Event attendees will taste rare vintages, savor chef-curated pairings, partake in educational seminars and much more.
Both the Chardonnay-Pinot Classic and Cabernet Classic benefit the SommFoundation, a California 501(c)(3) nonprofit corporation with a mission to provide assistance to wine and spirits professionals in accreditation and scholarships.