Just as home design styles come and go, landscape design also changes with the times. A local landscape designer details what's 'in,' and how to get the most from your yard or garden.
While it may be that a tree is a tree and a rose is a rose, the last few years have no doubt emphasized that a yard or garden is so much more than merely a patch of greenery. More than ever, outdoor spaces serve a greater purpose. Whether large or small, each is a sanctuary, a place in which to relax, rejuvenate, and rejoice. And just as home design trends fluctuate (think orange Formica and avocado green appliances), landscaping trends also come and go, though to a less noticeable extent. From the Victory Gardens of the '40s to the manicured lawns of the '50s and '60s, landscape design tends to follow societal tenets. These days, it's all about sustainability, ecological harmony, and homeowner desire for personalized and bespoke outdoor spaces that reflect individual lifestyles. But according to one prominent Bay Area landscape architect, one will never go wrong with classic design that is forever timeless. To better understand where landscape design has been and where it's headed, Haute Living San Francisco spoke with Jarrod Baumann, CEO and founder of Zeterre Landscape Architecture. Baumann draws upon 20 years of experience developing projects ranging from jewel box cottage gardens to expansive estates, massive civic parks, and boutique luxury resorts. His work has gained national and international acclaim with projects completed throughout the United States, Europe and Asia:
Unlike with home and interior design, landscape trends are a bit harder to detect. What is currently important to your clients?
Good gardens are quite timeless and do not closely follow trends as do interior design and fashion. I watch trends and think it's fascinating that the gardens that I've created over the last two decades have not necessarily been changed or redone. But I do see movements; water has become precious and therefore gardens are becoming even more of a luxury. People are really starting to choose the plants they put in their garden. I love this thoughtfulness! It's about time. I encourage my clients to create spaces that their families can grow into…sacred spaces like fire-pits where one can converse. I gently direct clients towards plants that are beautiful but also edible – artichokes, apricots, bronze fennel, passion fruit, elderberry… there are too many to name.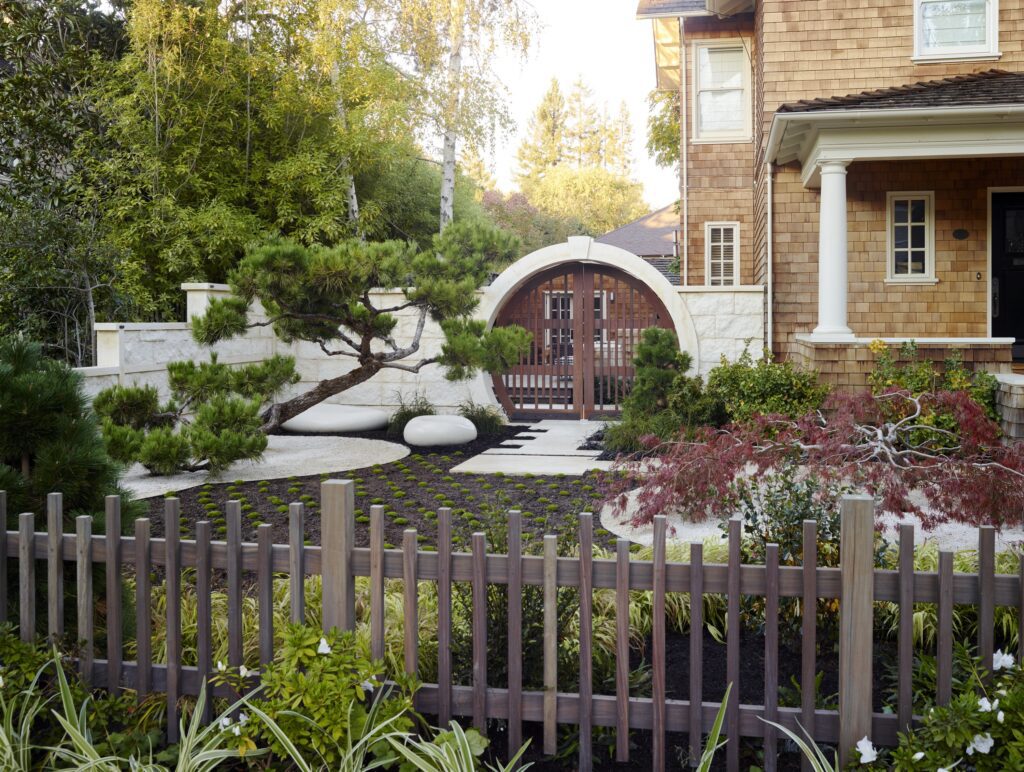 How has climate change affected landscaping trends over the years?
I personally have started to think about every plant I plant in our personal garden and my clients' gardens; each plant takes water, so what does it bring to the garden? Is it beautiful? Does it bear fruit or provide some culinary value? At my own ranch, I'm planting guava hedges, passion fruit that tastes like roses smell, and anything that you cannot get at Whole Foods.
What is one current and recurring client request?

We certainly see everyone removing lawns… there are so many alternatives these days such as low growing ground cover, ornamental grasses, or moss.
What are some manageable things that homeowners can do to give their gardens a 'facelift?'
Delete, delete, delete. Simplicity is elegant.
What are a few specific items that 'date' a garden or yard?
Juniper and exposed aggregate.
Can you name some of your more prominent projects that readers might be able to experience?
We create private gardens that are rarely experienced by most… which is something I've come to love and "not-love."  Years ago, one of my friends walked through a garden I designed for a friend who's changed the world in which we live in at least five times, and she said to me, "Jarrod this is better than any resort or hotel I've ever been to, and yet few ever get to see this." It's true, and it made me a little sad, so I ventured a little into some wineries and hospitality, such as Lynmar Estate Winery and Armida Winery, both in Healdsburg, and Brasswood Estate in St. Helena. But you know what? I love designing incredibly special places for people that really appreciate them, and they can decide to share them with their chosen few.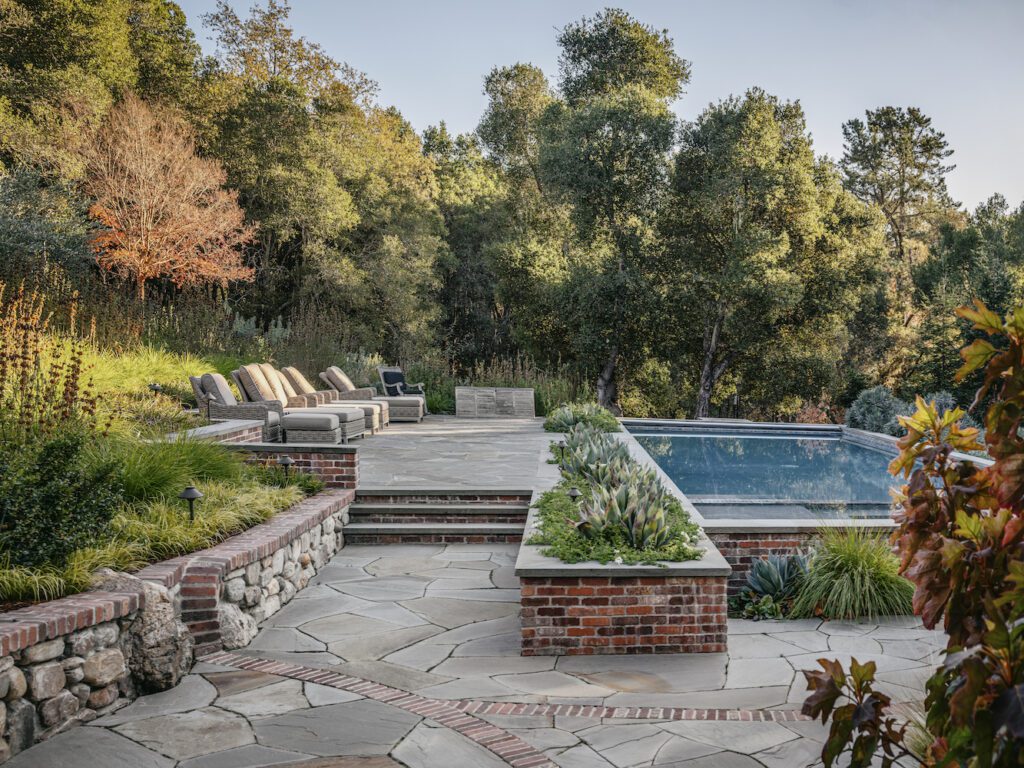 Are there any 'exotic' locations one might find your landscaping?
When I was as a little kid, all I wanted to do was design gardens all over the world. I've now done that; I'm such a fortunate human. I will say that we are working on a dream project for my best friends' sister and family in the south of France. They bought this amazing bastide style farmhouse and the six adjacent houses. We are combining all of the gardens to create a special central garden while keeping the street frontage unchanged. If there is anything I love, it's a good surprise around an unexpected corner.
In your opinion, what constitutes an ideal landscape? 
One that doesn't feel like a landscape.
Photos courtesy of Zettere Landscape Architecture