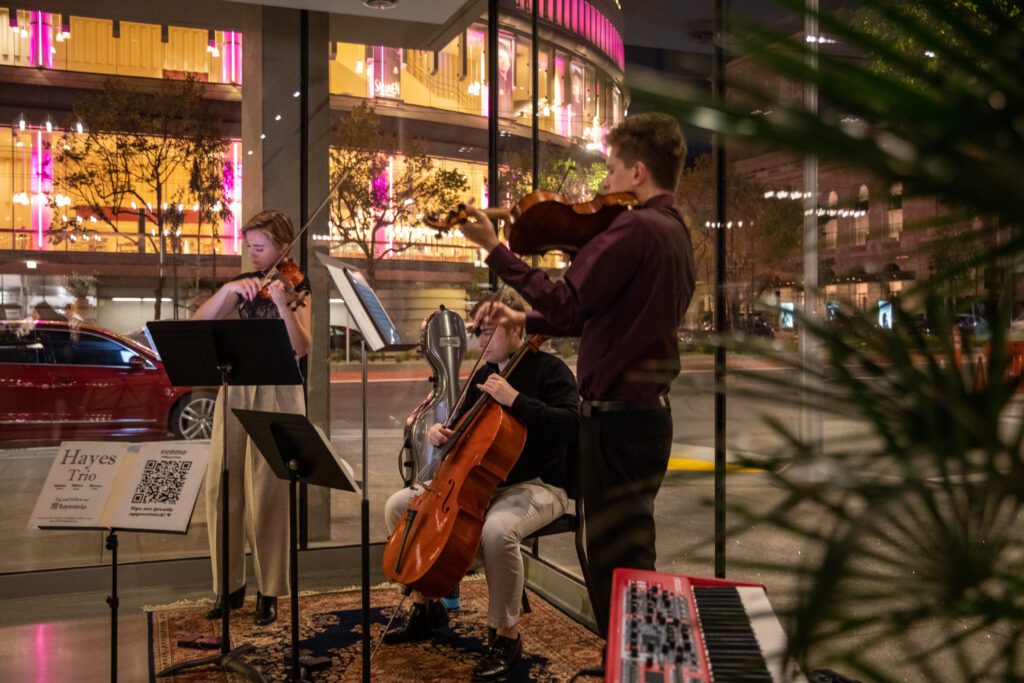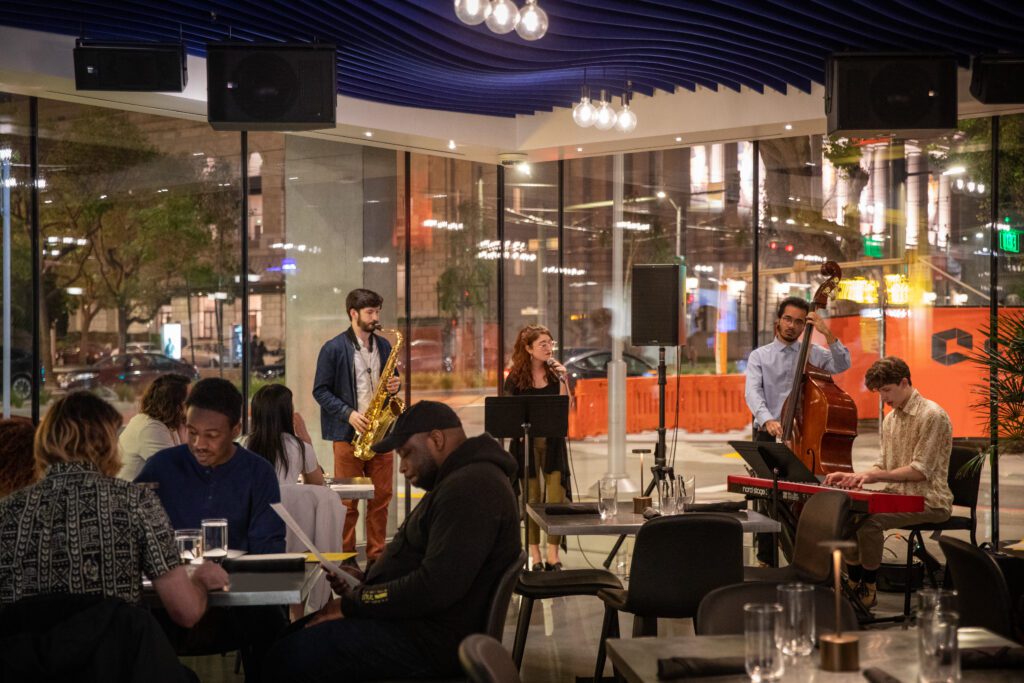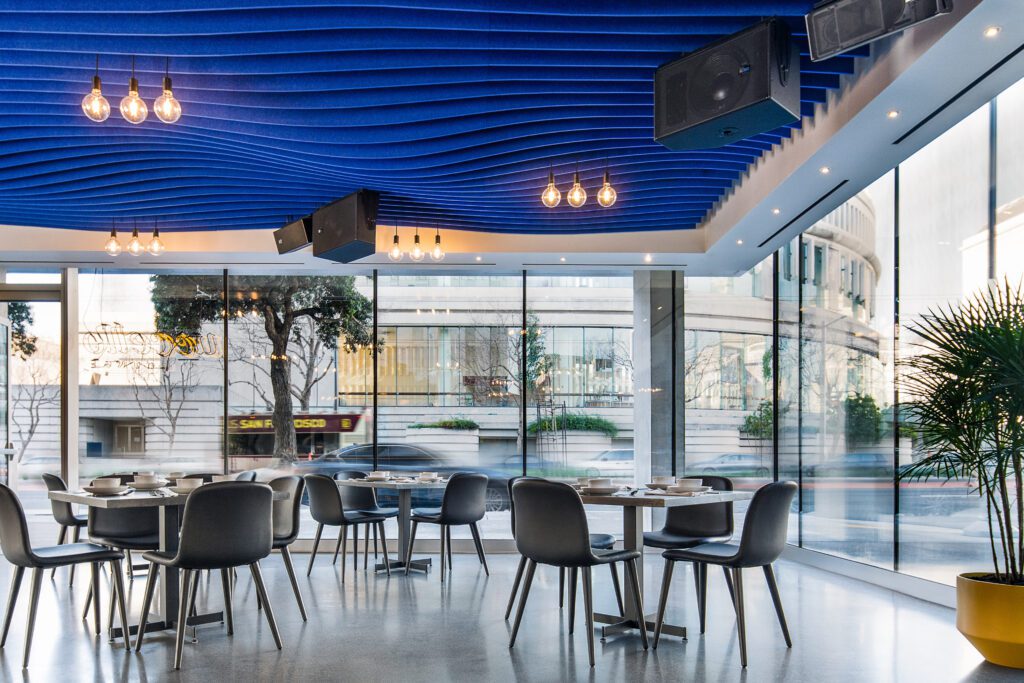 With a bow to the cultural tradition of dinner and a live performance, Uccello Lounge brings a new dimension to Civic Center. In this contemporary venue with superior acoustics and full window wall views of Symphony Hall and War Memorial Opera House, nightly shows—jazz, vocalists, string trios, and more—are performed by talented students from San Francisco Conservatory of Music.
The innovative restaurant concept is housed in the same building as the multi-million Bowes Center that opened in 2022 when San Francisco Conservatory of Music expanded its campus in the heart of the city's performing arts center.
Food and drink at Uccello Lounge also put on quite a show, according to rave reviews by satisfied guests. A menu by Chef Loretta Keller at Uccello Lounge features a creative variety of starters, small plates, and larger dishes, accompanied by wines by the glass. Popular starters include flatbread and steak tartare, while main dish favorites include Monterey king salmon and a heritage breed half chicken.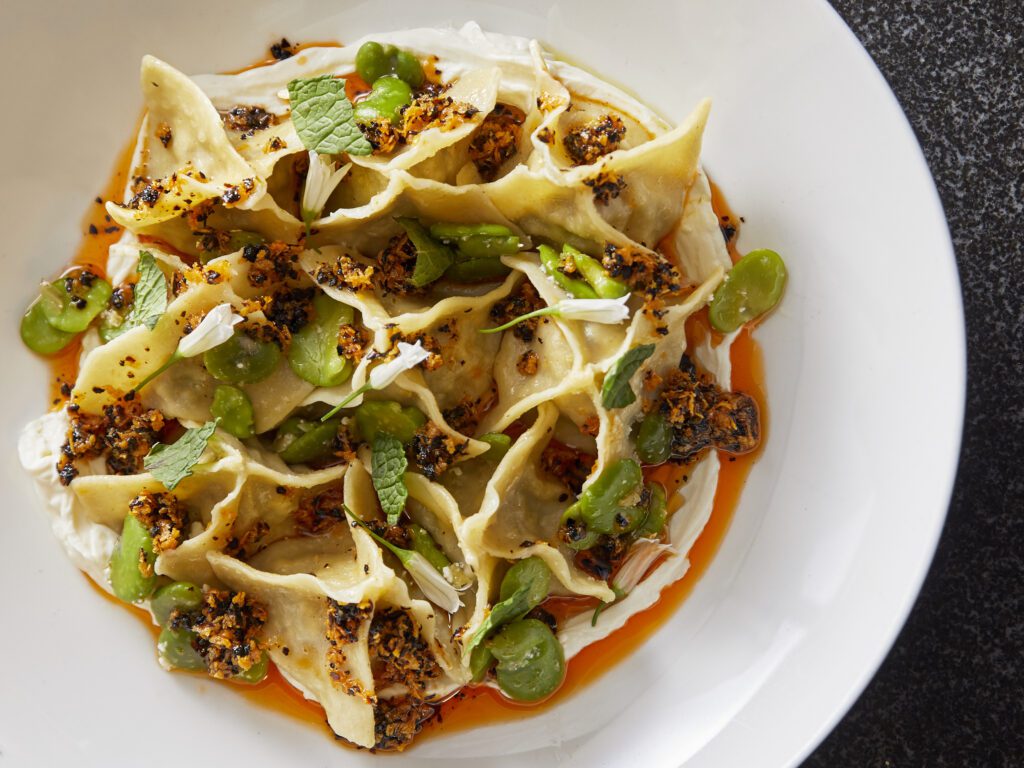 Try Turkish Manti dumplings with broccoli, manouri cheese, labneh, chili, garlic, and mint for something slightly exotic.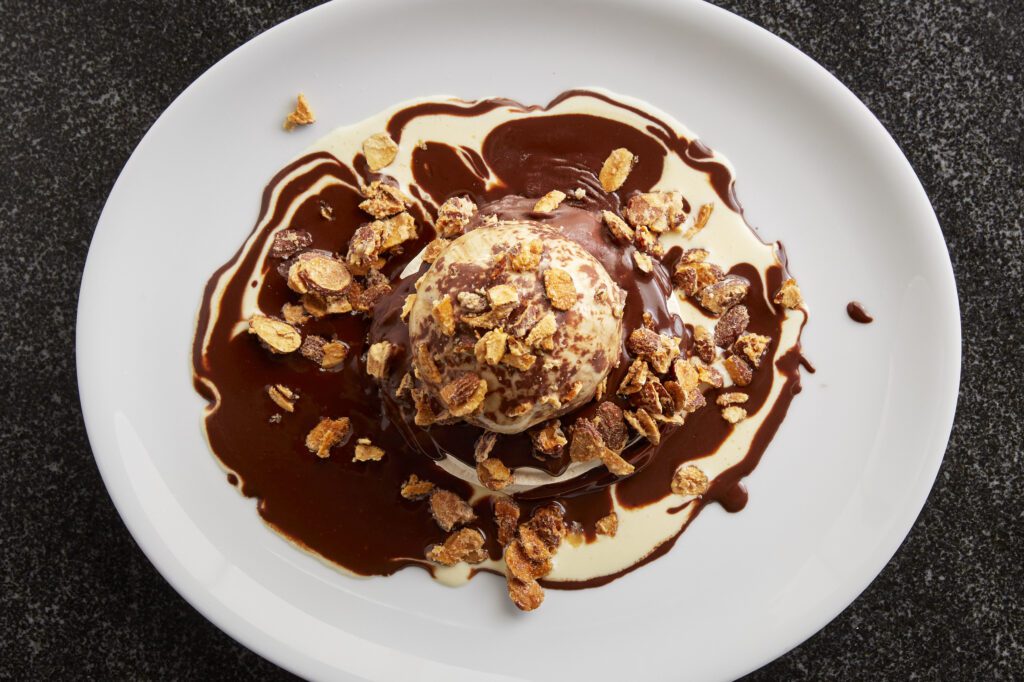 Keller has brought back her crowd-pleasing dessert, the bittersweet chocolate and coffee vacherin.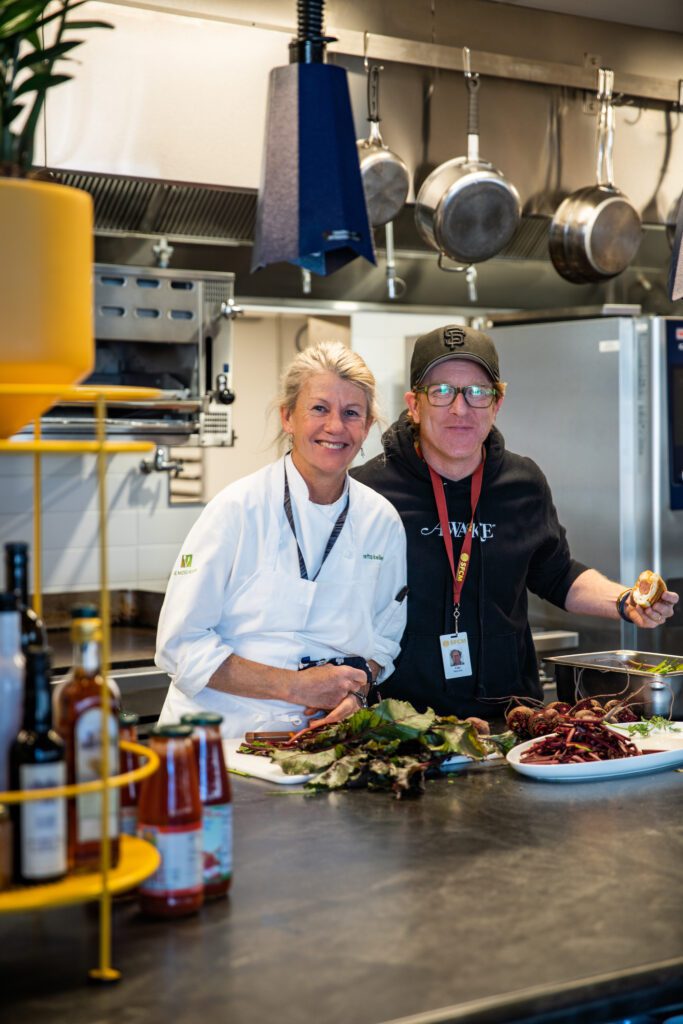 Complementing James Beard Award-nominee Chef Keller's menus (she also runs the in-house food program for on-campus students with her partner Clay Reynolds) an extensive whiskey list, creative libations, and elegant wine selections get lots of applause.
Come by for dinner prior to attending the ballet, symphony, opera, or a jazz concert. Grab a seat at the bar for post-event cocktails, a glass of wine or beer, or some bubbles and shared bites. Pop in or book ahead on OpenTable. The doors open at 5 p.m. on Thursday through Saturday evenings. 200 Van Ness Avenue (near Hayes St.), San Francisco. 415.503.6345. uccellolounge.com