The first-ever Purple Urchin Festival in Mendocino explored the history and impact of the invasive species on our coast, inspiring both thoughtful discussion and delicious solutions.
One of the great gastronomic visuals in life is an untouched tray of buttery uni. Rows of glowing amber flecks immaculate in shape and identical in size packed side-by-side, it recalls a briefcase filled with glimmering bars of gold. It's riches, still, but from the sea. The picturesque trays almost seem untouchable—or perhaps simply too perfect to disturb—yet the waters of Mendocino County teem with the sea urchins, long considered an invasive species along its coast, which contains the tiny treasures.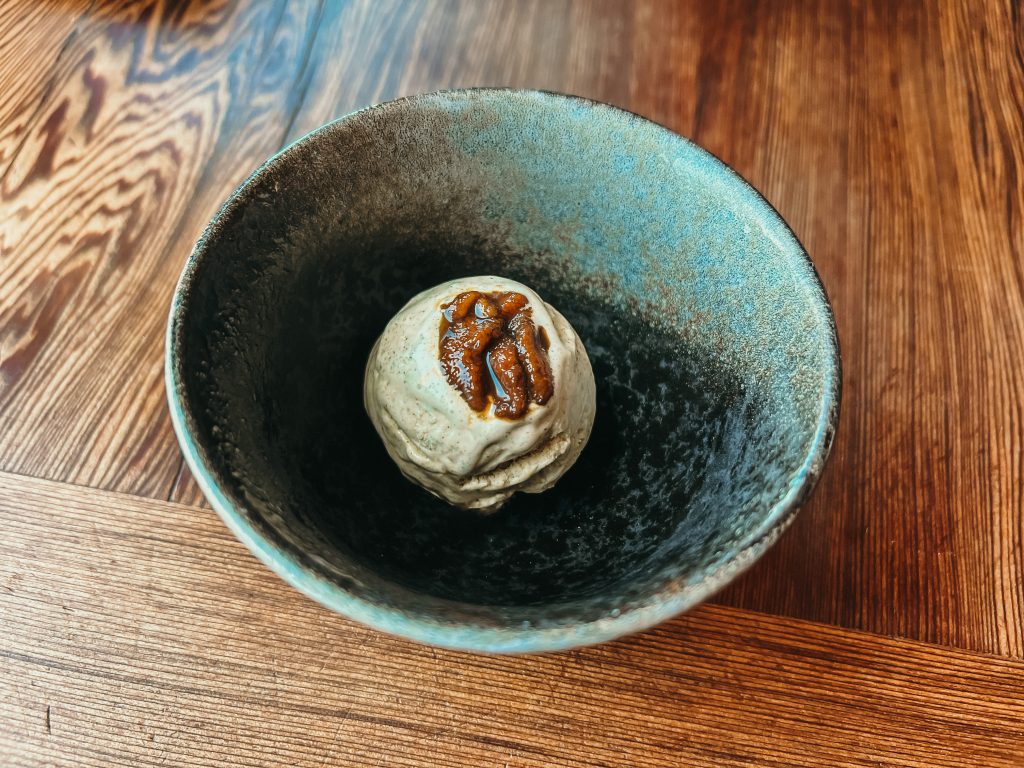 Once known as a hotbed for highly prized abalone, the Mendocino coastline experienced a perfect storm of events leading to the closure of northern California's recreational abalone fishery. It began with the collapse of the coastline's kelp population, previously dense forests of seaweed that provided necessary shelter and food for marine life such as sea stars. A marine heatwave referred to as "The Blob," first detected in 2013, resulted in unusually warm waters that hindered kelp growth. This, combined with a decrease in the sea star, a predator of purple sea urchin, led to an outbreak of the spiny species which devoured and devastated the kelp forests in Northern California. Today, a tiny percentage of Northern California's kelp forests remain, with nearly 95 percent decimated by the exponential growth of purple urchin. Without the kelp necessary to its survival, abalone began to disappear en masse. Originally slated to reopen in 2021, the abalone fishery's closure has now been extended through 2026. Adding to the issue is the fact that purple urchin can lie dormant for years if unable to find a food source. This simultaneously reduces their value, because the small amount of the prized roe found within an urchin receives little nourishment.
While exploring tide pools at MacKerricher State Park, three miles north of Fort Bragg, I meet Desiree. A longtime Mendocino local, she brings her two children to the tide pools at this beach frequently and recalls seeing sea stars "everywhere" when she was growing up. Now, these pockets are filled with the spiny, vibrantly-hued urchins instead—so ubiquitous, it's nearly impossible to sidestep them while navigating the rocky terrain. In quantitative terms, there are approximately a hundred times the normal number of purple urchin than should be in a healthy ecosystem.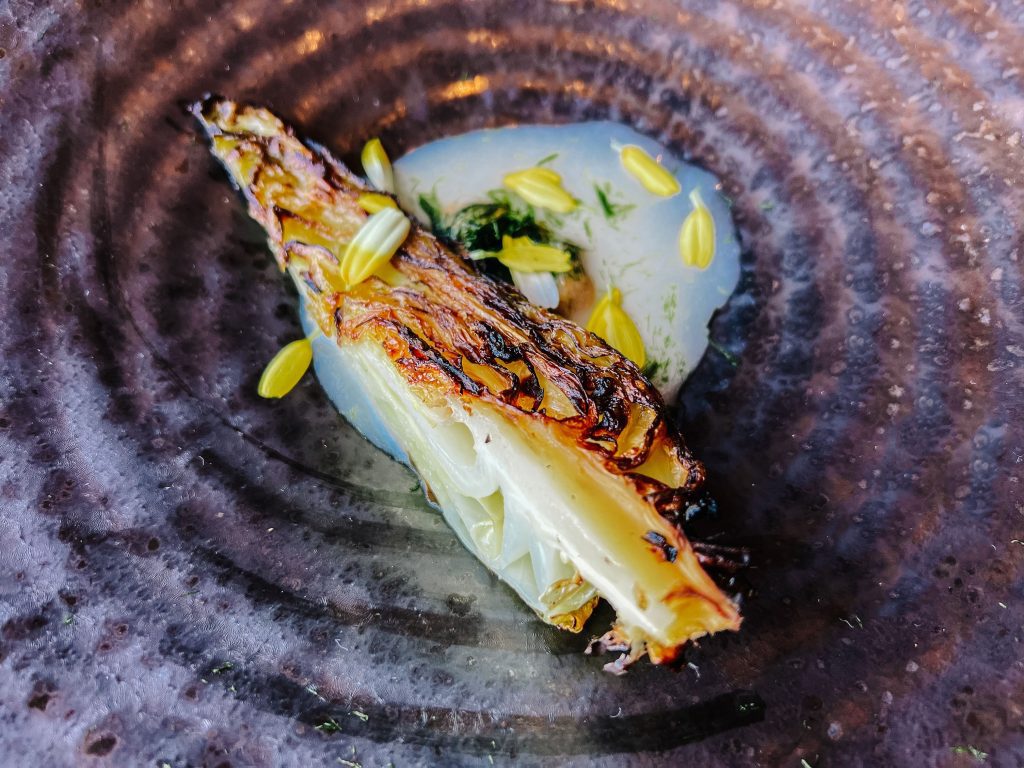 In hopes of spreading awareness of this phenomenon, Mendocino County banded forces with local chefs and organizers for the inaugural Mendocino Purple Urchin Festival, held June 17 to 19, 2022. Visitors from far and wide were welcomed to celebrate, learn, and—best of all—dine on the delicious, spiny creatures. A weekend of special culinary experiences kicked off with a purple urchin tasting menu at the stunning Harbor House Inn in Elk. Presented by chef Matthew Kammerer of the inn's Michelin-starred restaurant and Urchinomics, a sustainable sea urchin harvesting company, the 5-course menu highlighted the flavor, texture, and versatility of urchin through a series of inventive dishes.
The first dish was an irresistibly silky, Japanese-style custard through which a spoon sliced easily as air. Purple urchin—collected locally in Elk—sat atop, a slight taste of the sea joined by notes of peppery citrus from yuzu. Next was maitake mushroom, fried in a light batter and served with a side of tangy mayo made with red urchin from Fort Bragg, about 22 miles up the coast. A bread course followed, featuring sourdough baked with hand-gathered, sun-dried sea lettuce from the cove below the inn and restaurant.
Caramelized cabbage was served with Santa Barbara purple sea urchin from Sea Stephanie Fish, a Santa Barbara-based sustainable fishing operation that sells directly to restaurants and consumers up and down the coast. (For those interested, they pop up in the Bay Area from time to time—and, from personal experience, their purple urchin makes a fantastic uni squid ink pasta.) The final dish before dessert was a comforting sea urchin risotto, embedded with pickled vegetables to add a bit of acidity and topped with a sleek filet of sablefish.
Finishing off the luncheon was candied sea urchin farmed by Urchinomics, adorning a distinctly toasty and mildly sweet wakame (kelp) ice cream that tastes almost like hojicha. The candied sea urchin is a wonder, the uni cloaked in a sweet syrup and its usual brininess transformed into an herbal, grass jelly-like flavor. The experience is a true taste of today's Mendocino, imparting a sense of place not only through flavors, but also quality, hyperlocal ingredients and thoughtful preparation.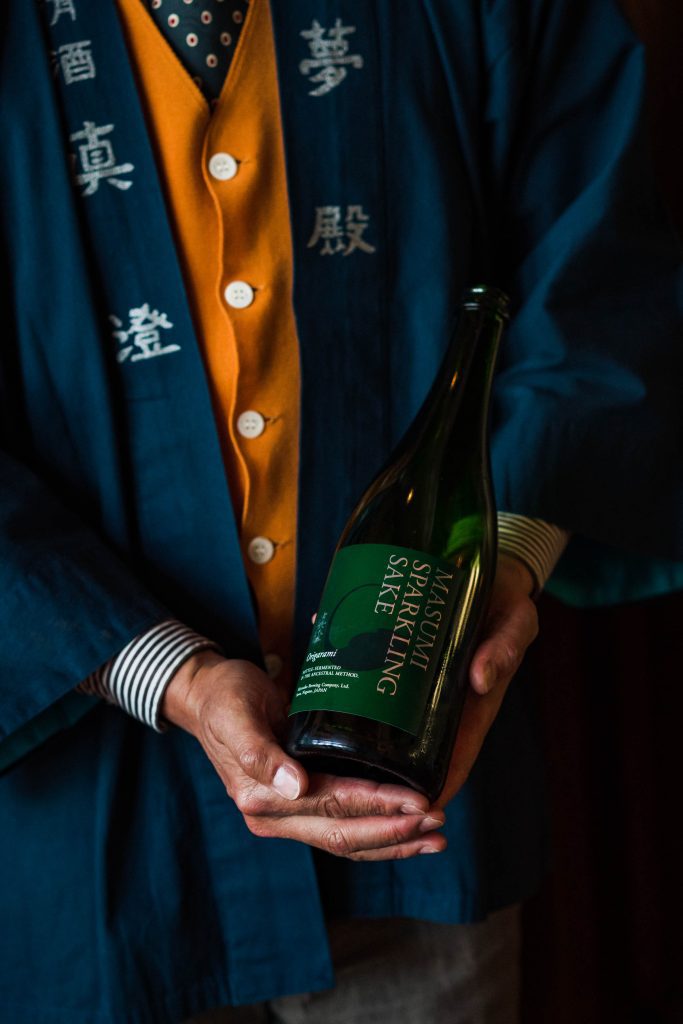 Another highlight was the sake and food pairing seminar held at Little River Inn on Saturday. Sake expert Kerry Tamura of World Sake Imports guided guests through a series of sakes hailing from six Japanese prefectures. Executive chef Marc Dym also developed a special menu of small bites for the event, including uni deviled eggs with pickled wild radish pods and "uni-cini," a clever take on arancini merging Japanese and Italian cuisines. Rather than the traditional preparation using risotto and mozzarella, Dym's version featured a fried ball of sushi rice and nori (seaweed) filled with a silky uni velouté. Meanwhile the chawanmushi (Japanese custard), made with slipper tail lobster and trumpet mushrooms, was topped with a generous helping of uni collected earlier that morning from Van Damme State Beach, the down the hill less than a quarter mile from the inn.
During the 3-day festival, other beloved restaurants served up specials highlighting urchin, including Noyo Harbor Inn, Glendeven Inn & Lodge, The Inn at the Cobbler's Walk, Elk Cove Inn, Princess Seafood Market & Deli, and Izakaya Gama. A promising launch to what one hopes will be a recurring, annual affair, it's heartening to see the chefs, residents, and community of Mendocino County come together and act on their passion for the environment. Next year, be sure to join the program—and if this year's events are anything to go by, bring a voracious appetite.