41 years of support for the Sun Valley Museum of Art.
Featuring 50 wineries from throughout the Willamette, Walla Walla, Napa, and Sonoma Valleys, the Sun Valley Wine Auction recently wrapped its 41st annual event in support of the Sun Valley Museum of Art (SVMoA). Fine varietals flowed freely during the three day fundraising fete that featured intimate vintner dinners, a spirited picnic and live auction, and a bucolic wine tasting walk along the Big Wood River. The event, responsible for approximately 50% of the museum's annual budget, enables the museum to continue its commitment to year-round lectures, workshops, and classes for both adults and K-12 students in Idaho's Wood River Valley.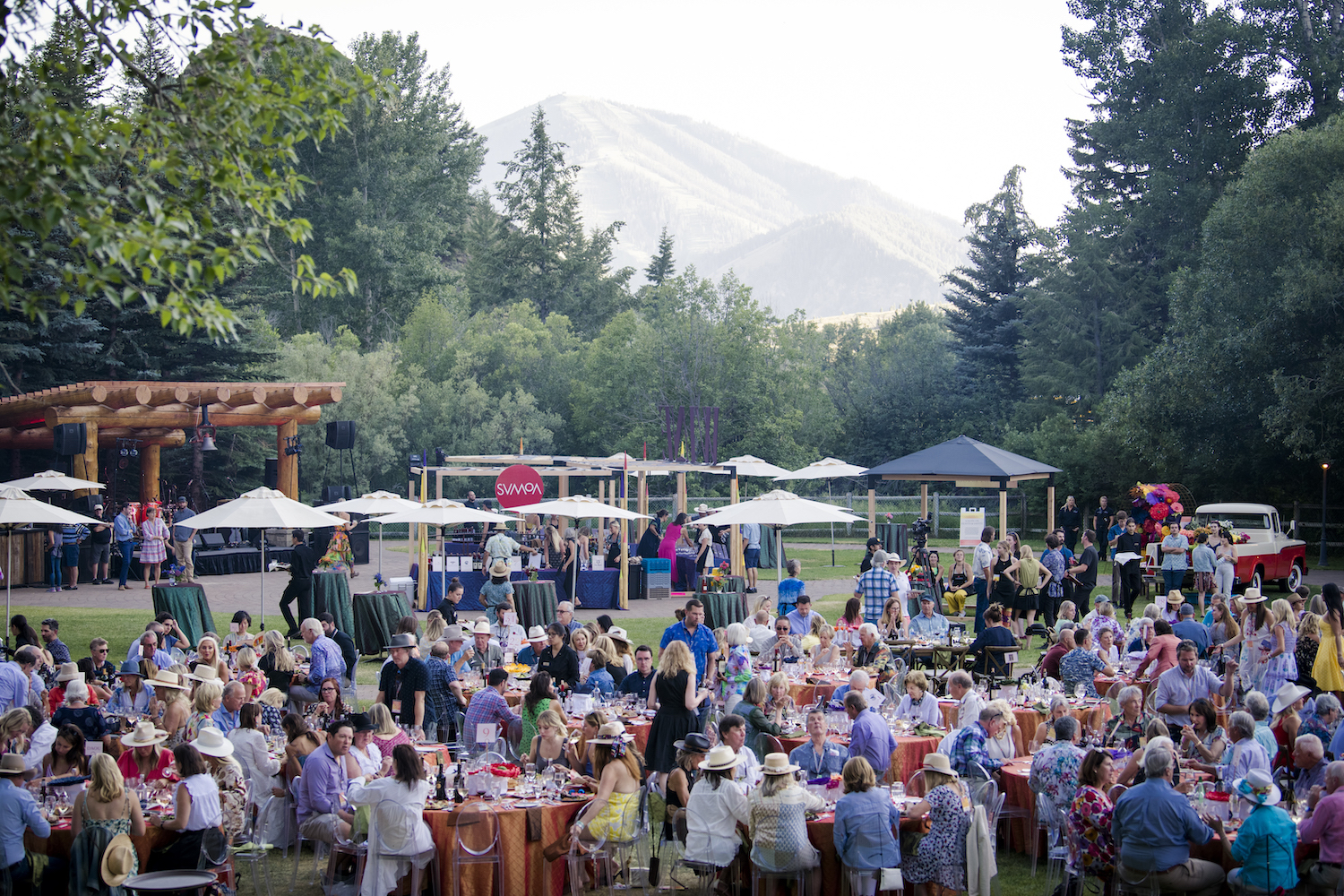 "One of the things that makes this rural corner of America more complete and enlightening for everyone who visits or lives here is SVMoA," said Ron Greenspan, who with wife Susan served as chair for this year's wine auction. The two have lived fulltime in Ketchum, Idaho since 2018 after falling in love with the natural and unspoiled beauty of the region. "SVMoA is the leading arts educator and producer of cultural programs in the valley – in the visual arts, performing arts, humanities and education – reaching both a wide range of adults and every student in the county through its programs."
The three day event features varied vinous-oriented programming such as nine intimate vintner dinners held at the private Sun Valley homes of museum supporters. Renowned chefs are flown-in to collaborate with the vintners on perfectly paired menus, such as that enjoyed at Rosalie and Dan Peed's Big Wood residence featuring the cuisine of John Tesar, a recent Michelin Star awarded chef, and the wines of Force Majeure, Holocene, PASXA, The Walls, and Chappellet, a wine auction participant since the event's beginning more than four decades ago.
"My mother Molly Chappellet helped to start the first Sun Valley Wine Auction with her dear friend, Glenn Janns," said Cyril Chappellet, the winery's current CEO and president. "Glenn attended the very first Napa Valley Wine Auction and realized that she wanted do something similar in Sun Valley to raise money for arts education programs. Mom, Jaimee Davies, Janet Trefethen, and others helped Glenn get the first auction off the ground, and we have been thrilled to be involved with the Sun Valley Wine Auction in some capacity ever since."
Auction attendees were treated to something new this year with the addition of four symposia hosted by Sun Valley newcomer Scout Wine & Cheese. The curated series of wine tastings from Scout's garden patio included flights of four varietals handpicked by the Scout team to showcase a specific region, such as South Africa, for whom Vinspire's Neil Grant provided insight. The former president of the South African Sommelier Association, Grant has long been revered as one of South Africa's finest wine experts and restaurateurs.
Contributing to the bulk of funds raised was the live auction and its impressive array of offerings, such as the ¡VIVA ARGENTINA! package provided by Revana Family Vineyard and auction sponsor Essentialist, the private member service for passionate travelers. (As a sponsor, Essentialist also provided free annual memberships to top tier ticket holders.) The curated tour and tasting journey for four to the Mendoza region raised more than $40,000.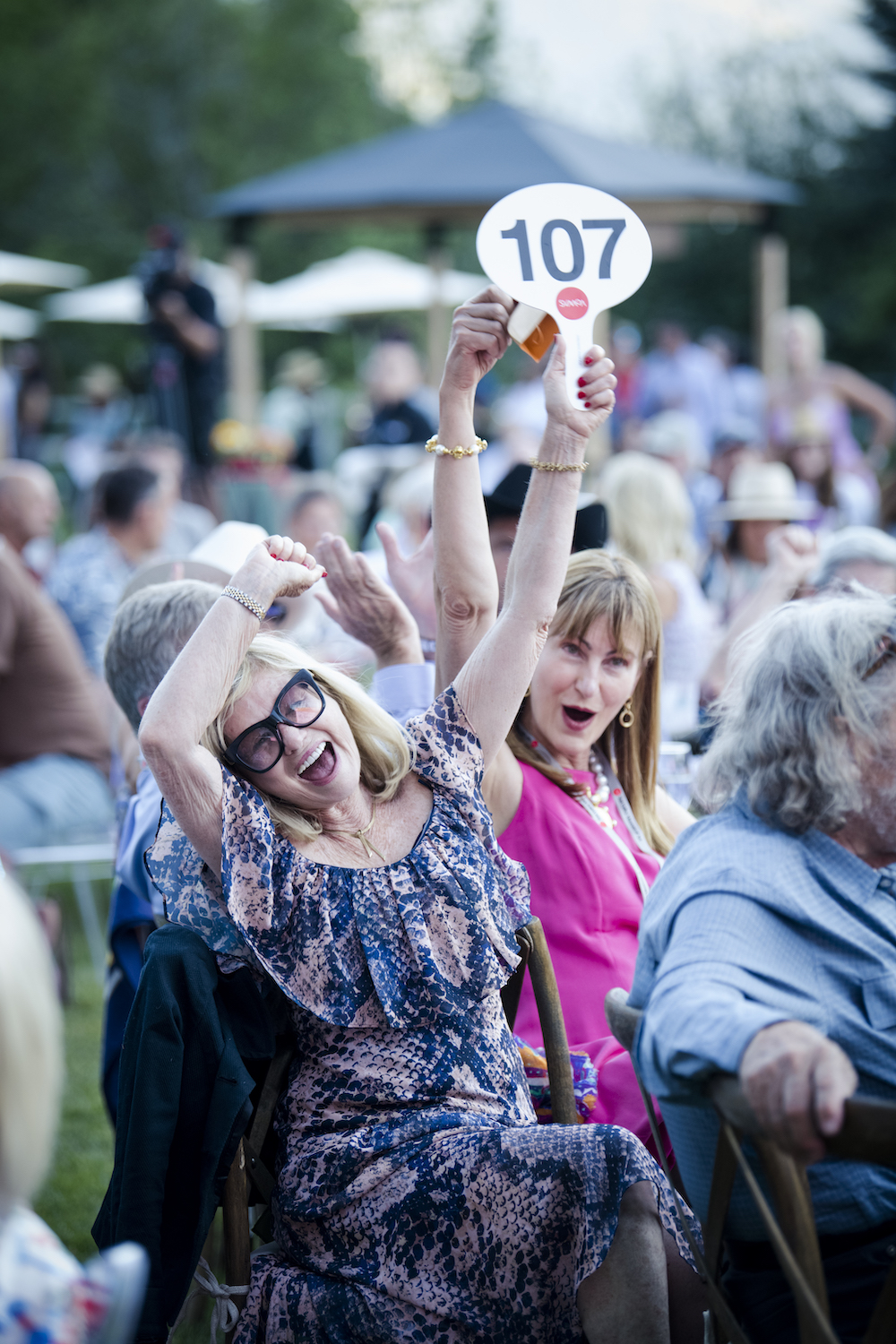 "When we first learned about this event, we felt it was a great opportunity as it combined the right community of people with the vintner focus, in a beautiful destination and for a great cause," said Essentialist founder and CEO Joan Roca. "Community is such an integral part of what we do at Essentialist, from our own team, our editors, and insiders to our members and our engagement with local communities in the destinations to which we curate travel, so this connection was special for us. Between the Sun Valley community and the vintner community, there was such a convivial feel to the event."
"I found that the auction's events resonated with Essentialist's tagline, There's a difference between visiting a place and truly getting to know it." Jennifer Wells Green.
"I found that the auction's events resonated with Essentialist's tagline, There's a difference between visiting a place and truly getting to know it," said SVMoA executive director Jennifer Wells Green. "We are creating memorable and unforgettable experiences at our Wine Auction and partners like Essentialist do the same. I love that there is a difference between tasting/drinking wines and truly getting to know the vintners and the museum's community over the course of these three days."