Haute Events kicks off with "Moulin Rouge" and ends with a spooky Halloween screening of "The Hunchback of Notre Dame" at Grace Cathedral. It's time for the glamorous Centennial Opera Ball and San Francisco Symphony's Opening Night Gala. The Monterey Jazz Festival turns 65 and the brand new Institute of Contemporary Art San Francisco plans to open its doors this fall. Enjoy!
SEPTEMBER
Throughout September
San Francisco Giants
The last full month of regular season play brings 13 home games to Oracle Park, plus two more home games on Oct. 1 and 2. mlb.com/giants
Sept. 7 through Nov. 6
Moulin Rouge! The Musical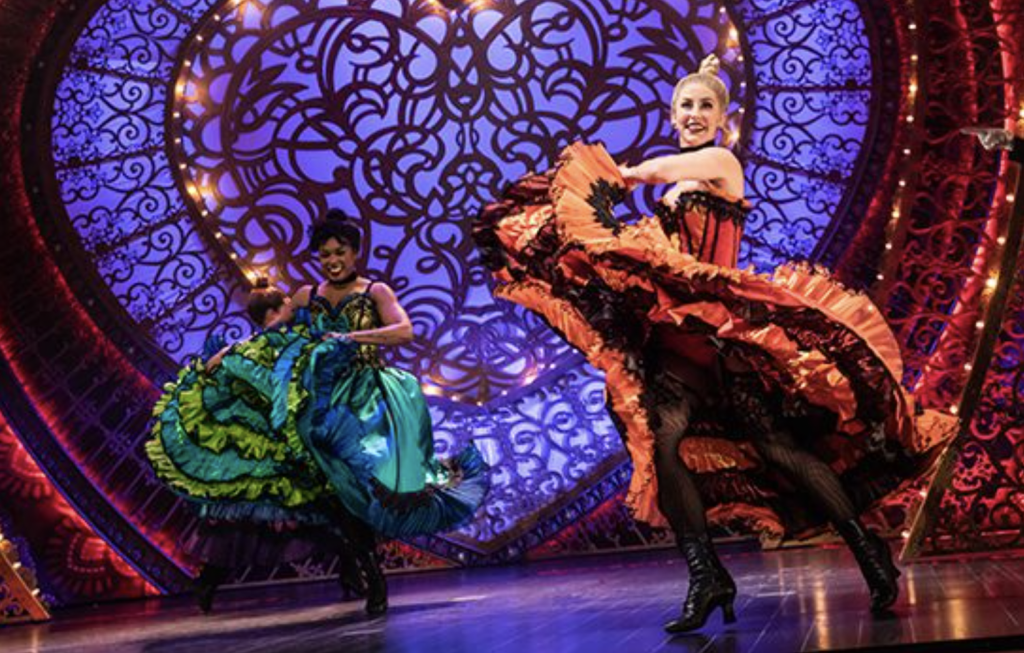 Pop the champagne, Moulin Rouge is the winner of 10 Tony Awards, including best musical. Baz Luhrmann's revolutionary film comes to life onstage remixed in a new musical mash-up extravaganza. Orpheum Theatre, 1152 Market St. moulinrougemusical.com/us-tour/home
8
San Francisco 49ers
Only one home game this month, kicking off the season to host the Seattle Seahawks at Levi Stadium in Santa Clara at 1:05 p.m. 49ers.com
8 – 11
SFJAZZ | Opening Week
Leyla McCalla (cellist, banjoist, singer, and guitarist) and piano virtuoso Hiromi open the season. Family Matinees on 9/10 and 10/8. Programming continues Thursdays through Sundays. 201 Franklin St. sfjazz.org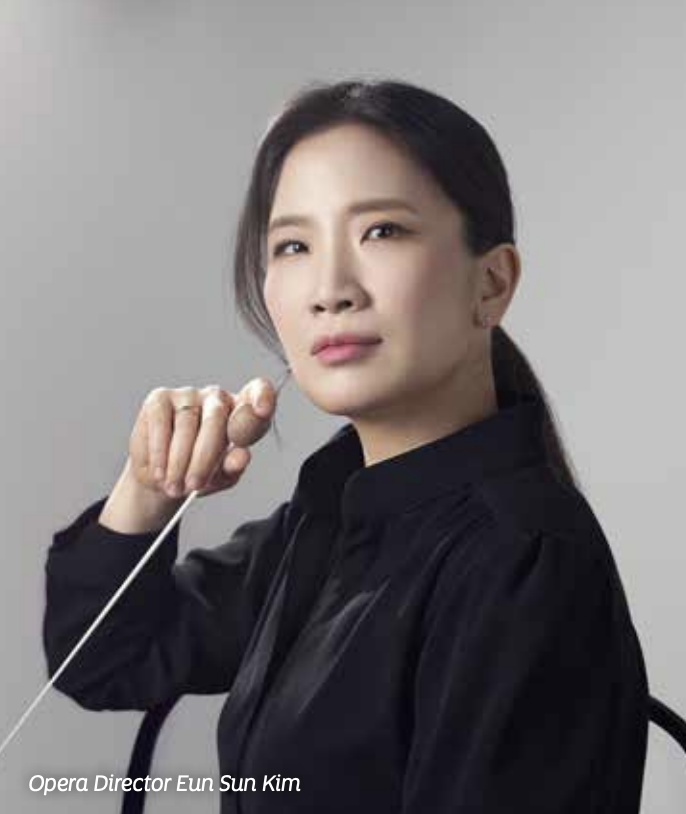 9
Opera Ball: The Centennial Celebration
"Vocal fireworks." San Francisco's biggest night of the year, with proceeds supporting opera education in the Bay Area to ensure the next 100 years of musical excellence. Opera stars Nadine Sierra, Michael Fabiano, Lucas Meachem, and Pene Pati under the baton of Music Director Eun Sun Kim. sfopera.com/on-stage/opera-ball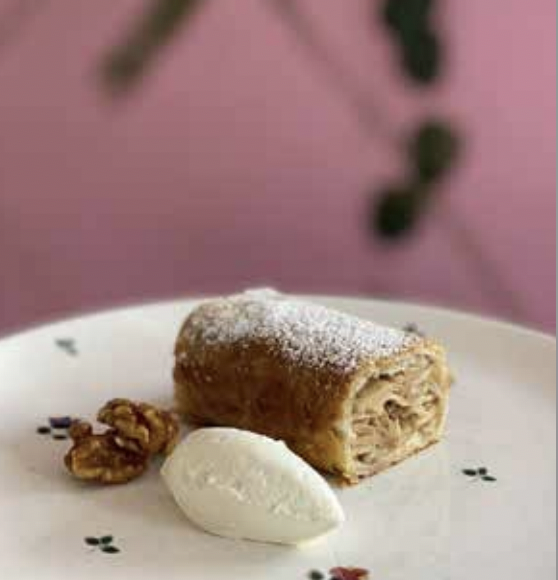 9 – 11
Global Cuisine Series | The Ritz-Carlton, Half Moon Bay
Visiting Michelin-starred chefs collaborate with Navio's Executive Chef Roberto Riveros. From Wallsé in New York City, Chef Matthew Neese brings Austrian flair by way of schnitzel, light fish dishes, and Viennese pastries. 1 Miramontes Point Rd. exploretock.com/navio
10
4th Annual Chuseok (Korean Harvest) Festival
Bay Area's largest event to showcase Korean culture, cuisine, music, arts, and community. On the Main Lawn at the Presidio, 11 a.m. to 5 p.m. koreancentersf.org
11
Opera in the Park
Pack a picnic…a time-honored tradition is back. The free annual outdoor concert at Robin Williams Meadow in Golden Gate Park is a delightful afternoon of arias and duets performed by stars from the fall season. Gates open at 1:30 p.m. sfopera.com/operainthepark
Sept. 10, 15, 18, 23, 27 and Oct. 2, 5
San Francisco Opera | Antony and Cleopatra
John Adams' thrilling new opera, commissioned for the Company's centennial. World premiere. Five evening performances and two Sunday matinees. War Memorial Opera House, 301 Van Ness Ave. sfopera.com/on-stage/antony-and-cleopatra
16 – 18
Presidio Theatre
New Century Chamber Orchestra opens their 30th anniversary season with Berlin 1938: Broadcasts from a Vanishing Society, a gripping radio musical drama featuring works by Kurt Weill, Bertolt Brecht, Hanns Eisler. 99 Moraga Ave. presidiotheatre.org
24 – 25
Jack London State Historic Park Gala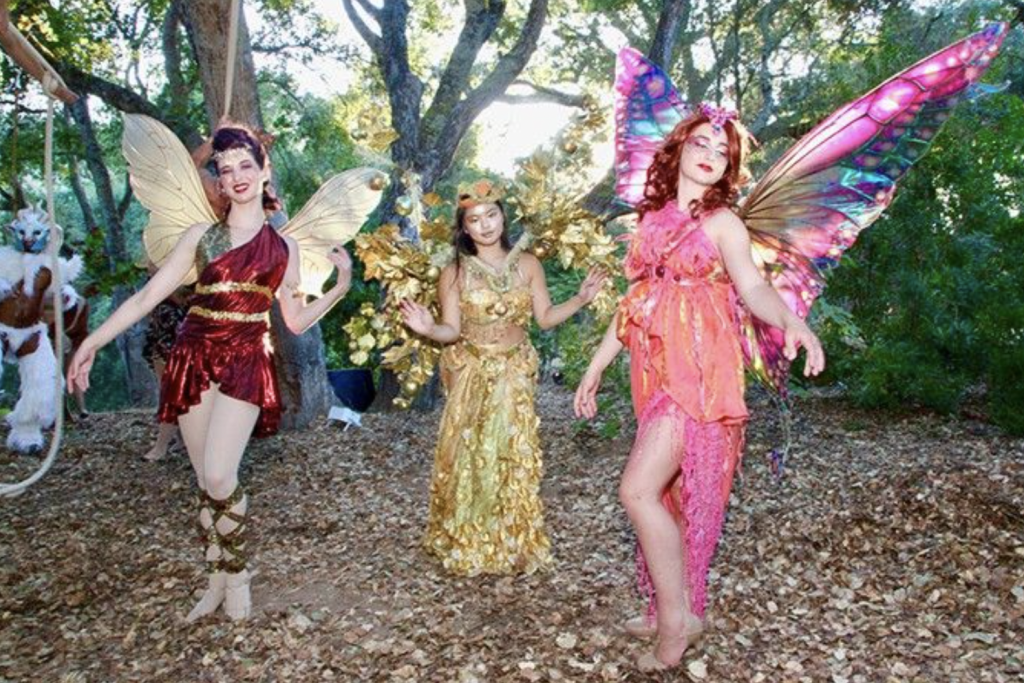 "Once upon a time in a not so distant forest" is the theme for a magical evening. Acclaimed musician John Fullbright performs for an intimate audience on Charmian's Steinway at the House of Happy Walls Museum, 4 p.m. 2400 London Ranch Road, Glen Ellen. jacklondonpark.com/events/jack-london-gala-2022.
24 – 25
Presidio Theatre
Between Underground & Skyworld is presented by Dancing Earth, a mixed-heritage dance company, in a work that investigates renewable energy from differing ancestral, cultural and practical perspectives. 99 Moraga Ave. presidio theatre.org
Sept. 25, 28 and Oct. 1, 6, 9, 11, 14
San Francisco Opera | Eugene Onegin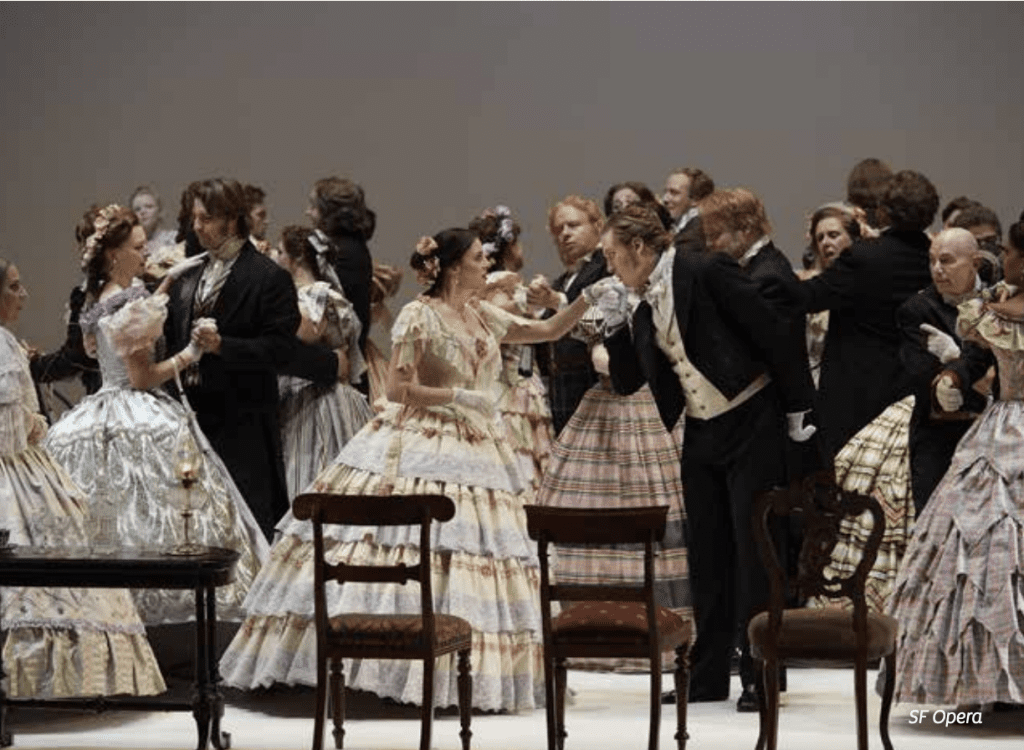 Tchaikovsky's drama is based on Alexander Pushkin's deeply human story, one of opera's most romantic masterpieces. Six evening performances and a Sunday matinee. War Memorial Opera House, 301 Van Ness Ave. sfopera.com/on-stage/eugene-onegin
Sept. 13 – Oct. 9
To Kill a Mockingbird
All rise for Academy Award winner Aaron Sorkin's adaptation of Harper Lee's Pulitzer Prize-winning masterwork on its national tour. Golden Gate Theatre, 1 Taylor St. tokillamockingbirdbroadway.com/tour
Sept. 15 – Oct. 9
Passengers
A.C. T. presents contemporary dance, circus arts, singing, acrobatics, and theater are combined in a story that explores a community of strangers with one thing in common: Each person has somewhere to go. Geary Theater, 415 Geary St. act-sf.org/whats-on/202223-season/passengers
16, 17
San Francisco Symphony | Films With Live Orchestra
The magic of movies and music. September marks the opening of a new season beginning with Star Wars: A New Hope with Live Orchestra. Davies Symphony Hall, 201 Van Ness Ave. sfsymphony.org/Subscribe/Series/Film-Series
17
30th Annual Hands Across The Valley
A fun evening of food, wine, fundraising, and dancing to live music by Mercy & The Heartbeats at the historic Charles Krug Winery in St. Helena, 4 p.m. – 10 p.m. handsacrossthevalley.com
Sept. 22 – Nov. 5
Indecent
SF Playhouse presents Pulitzer winner Paula Vogel's play based on the real-life events surrounding Sholem Asch's The God of Vengeance. Peppered with popular songs of the era. 450 Post St. sfplayhouse.org/sfph/2022-2023-season/indecent
23
San Francisco Symphony | Opening Night Gala
Esa-Pekka Salonen conducts Felix Mendelssohn's A Midsummer Night's Dream. Pre-concert libations, a spirited performance, and post-concert festivities. Davies Symphony Hall, 201 Van Ness Ave. sfsymphony.org/Buy-Tickets/2022-23/Opening-Night-Gala
23 – 25
Monterey Jazz Festival 65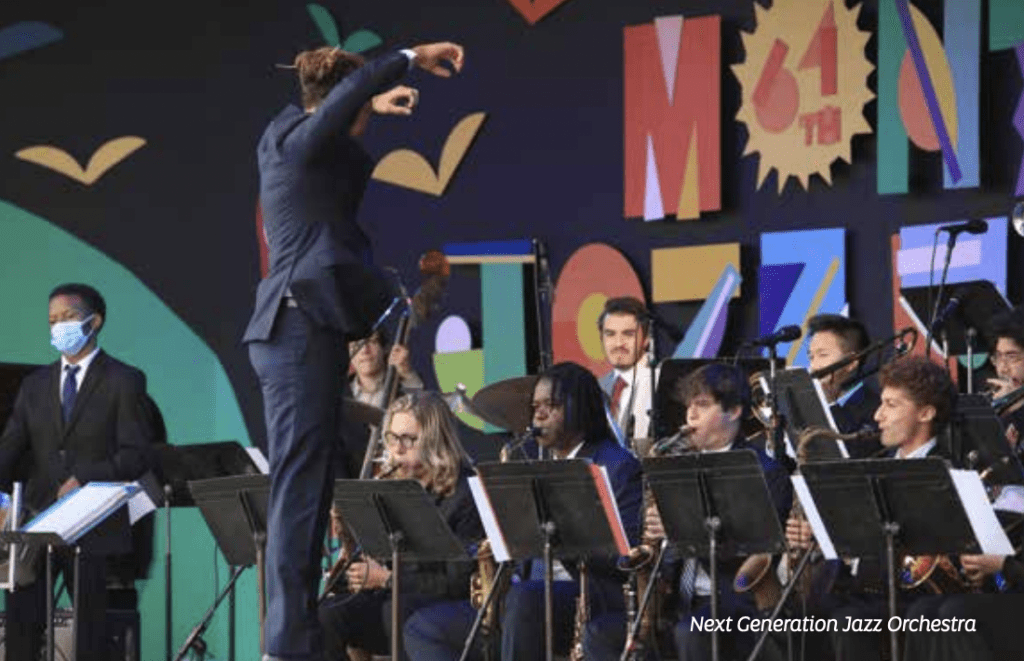 Since 1958, the world's longest continuously-running jazz festival is held annually on the 20-acre, oak-studded Monterey County Fairgrounds. The nonprofit event is committed to celebrating America's creativity and cultural heritage by presenting legendary jazz musicians, composers, and young rising stars. Montereyjazzfestival.org
Sept. 30 – Oct. 1
Brian Copeland | Not a Genuine Black Man
San Francisco's longest running solo show, now returning for two nights only. A hilarious and insightful look at Bay Area history and at the ways in which our upbringings make us who we are. 99 Moraga Ave. presidiotheatre.org
Sept. 30 – Oct. 4
Oracle NetSuite Open | 10th Anniversary
This squash championship is a major PSA World Tour stop featuring 48 world-class pros in a new indoor venue at Pier 70, Building 12. oraclenetsuiteopen.com
OCTOBER
8
Stroll Down Penny Lane
A live performance tribute to one of the most iconic songwriters of our age: Paul McCartney, a music experience enhanced with stories, evocative images, and animation. 99 Moraga Ave. presidio theatre.org
Oct. 11 – Nov. 6
Jagged Little Pill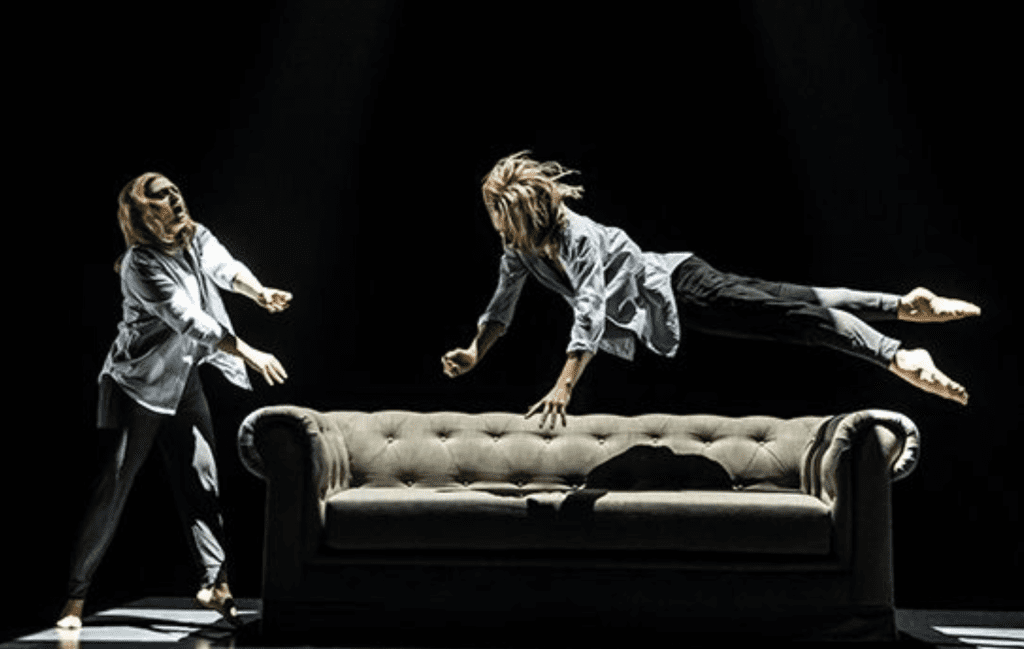 An "exhilarating and fearless" Tony and Grammy Award-winning new musical about a perfectly imperfect American family is based on Alanis Morissette's world-changing music. Golden Gate Theatre, 1 Taylor St. jaggedlittlepill.com
14 – 15
Judith Ehrlich Films
The Boys Who Said No! and The Most Dangerous Man in America: Daniel Ellsberg and the Pentagon Papers, in collaboration with Futures Without Violence. Both film screenings followed by Q&A session with the director. presidiotheatre.org
15, 18, 21, 26, 30
San Francisco Opera | Dialogues of the Carmelites
Francis Poulenc's profound drama returns to San Francisco in honor of the Company's U.S. premiere of the work in 1957. Four evening performances and one Sunday matinee. War Memorial Opera House, 301 Van Ness Ave. sfopera.com/on-stage/dialogues-of-the-carmelites
16
Berkeley Symphony | Symphonic I: Identities
Opening the 51st season, the program includes a Brian Raphael Nabors World Premiere, Upon Daybreak. Also, Florence Price, Violin Concerto No. 2 and Tchaikovsky's Symphony No. 5. Special guest artist, violinist Rachel Barton Pine. Music Director Joseph Young. Zellerbach Hall. berkeleysymphony.org/22-23-season
19-23
On Beckett
A.C.T. favorite Bill Irwin performs in an intimate, one-man 90-minute production, mining the physical and verbal skills acquired in his years as a master clown and Tony Award–winning actor. Geary Theater, 415 Geary St. act-sf.org/whats-on/202223-season/on-beckett
31
SFJAZZ | The Hunchback of Notre Dame
On Halloween, the sacred space of Grace Cathedral is transformed into a grand movie palace. The 1923 silent film adaptation of Victor Hugo's famous story features a live score by organist Dorothy Papadakos, presenting a brief history and appearing in costume as the title character. sfjazz.org/tickets/productions/the-hunchback-of-notre-dame