If you were to say Mission Bay is "San Diego's best-kept secret," you'd not only be correct, you'd also be joined by a chorus of voices in agreement. But we're out to change that. And besides, with more than 4,200 acres, there's plenty of space for everybody. Another secret is out: All this less than five miles from San Diego International Airport.
Chatting over breakfast with a friend at the tail end of my three-day visit, the longtime La Jolla resident (just 10 miles down the road), confessed the destination wasn't really on his radar. For sure, that has now changed.
Discover Mission Bay is a new destination marketing organization to focus on the delights of the place while creating even more fun pastimes and events.
Mission Bay and How It Got That Way
As we know it and love it today, Mission Bay reflects decades of project planning and work to create a major aquatic park at the intersection of land and sea. We can thank voters, developers with great foresight, and the U.S. Army Corps of Engineers for this urban playground between the ocean and the bay, the nation's largest man-made aquatic park and home to SeaWorld.
According to a 1940's master plan concerning flood control and navigation, tidal marshes were dredged and millions of tons of sand was deposited to form islands for public recreational use. As a result, three are 27 miles of protected shoreline, with plenty of sandy beaches, a boardwalk, and gentle nature trails for hiking and biking. Rent an electric bike from Fit City Adventures, the best way to see everything on two wheels.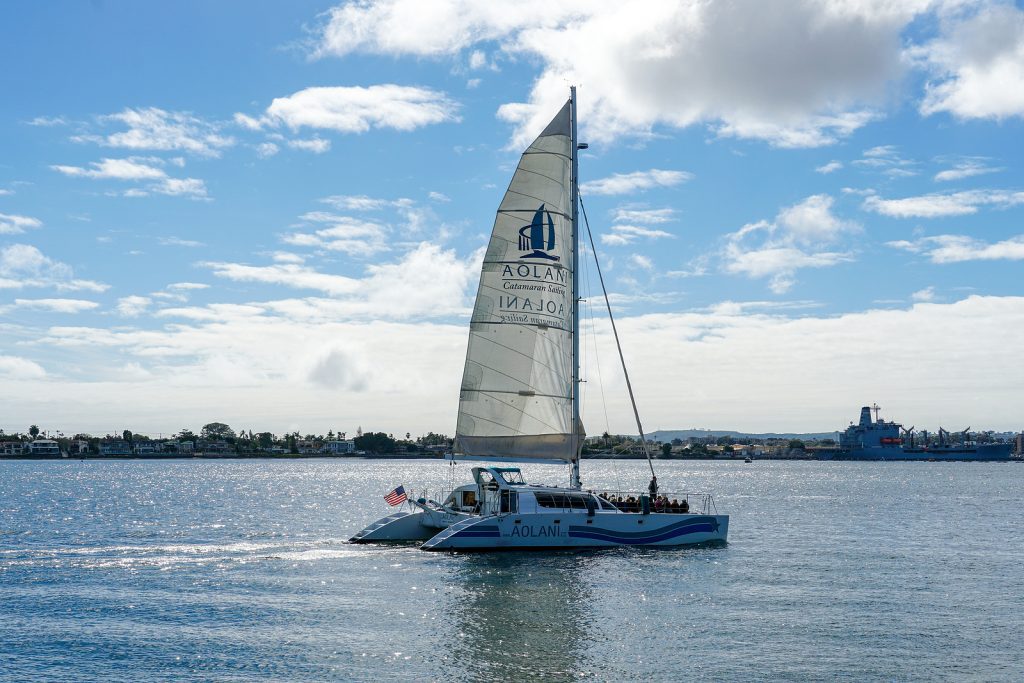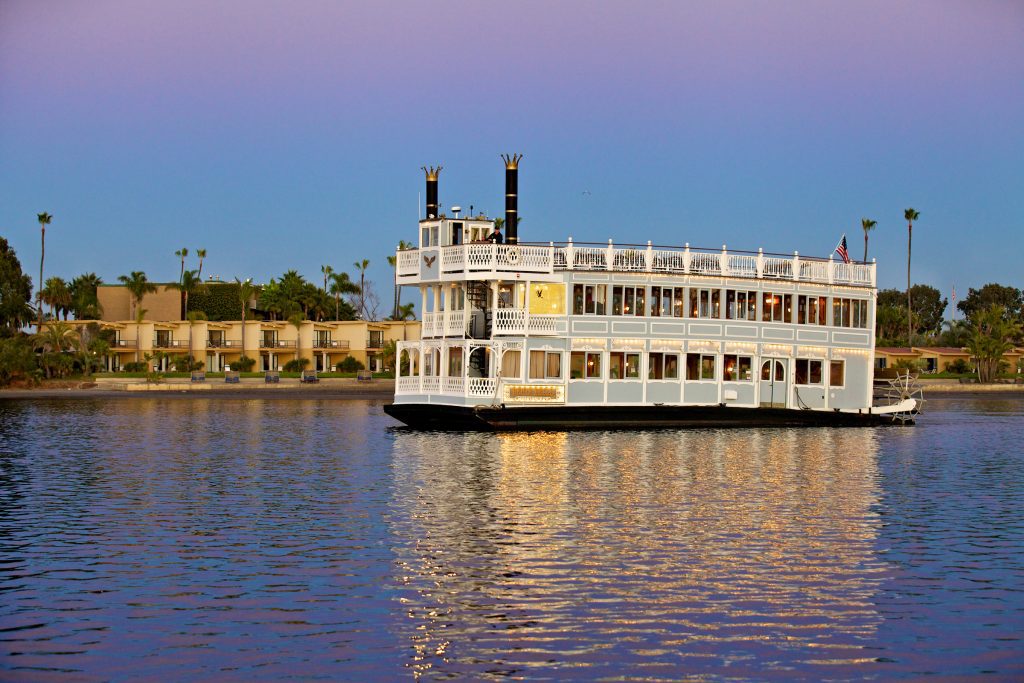 Family Fun
Think casual. Due to San Diego's gorgeous climate, Mission Bay is ideal for wakeboarding, jet skiing, sailing, kayaking, paddle boarding, volleyball, kite flying, roller skating and skateboarding and cycling are all popular around the bay. Golfing and fishing are also on the outdoor activity list. Not-to-miss: Belmont Park, a 1925 landmark amusement park known for its historic—but fast—Giant Dipper roller coaster. Rent your gear, take a lesson, and get out on the water to appreciate Mission Bay from another perspective.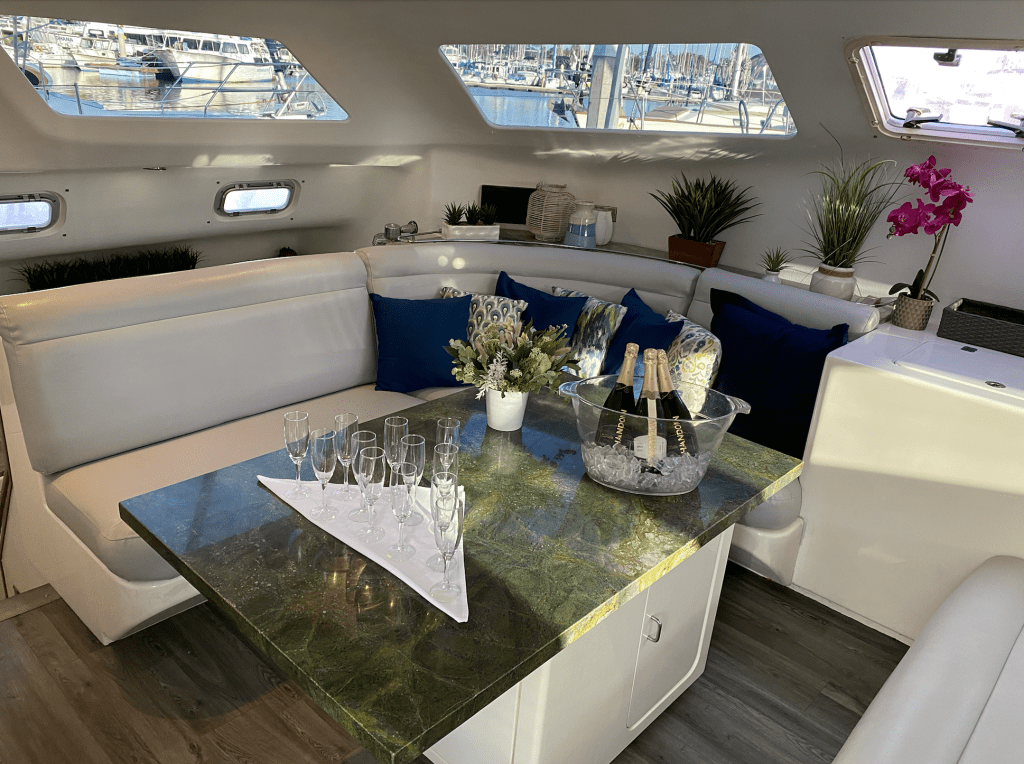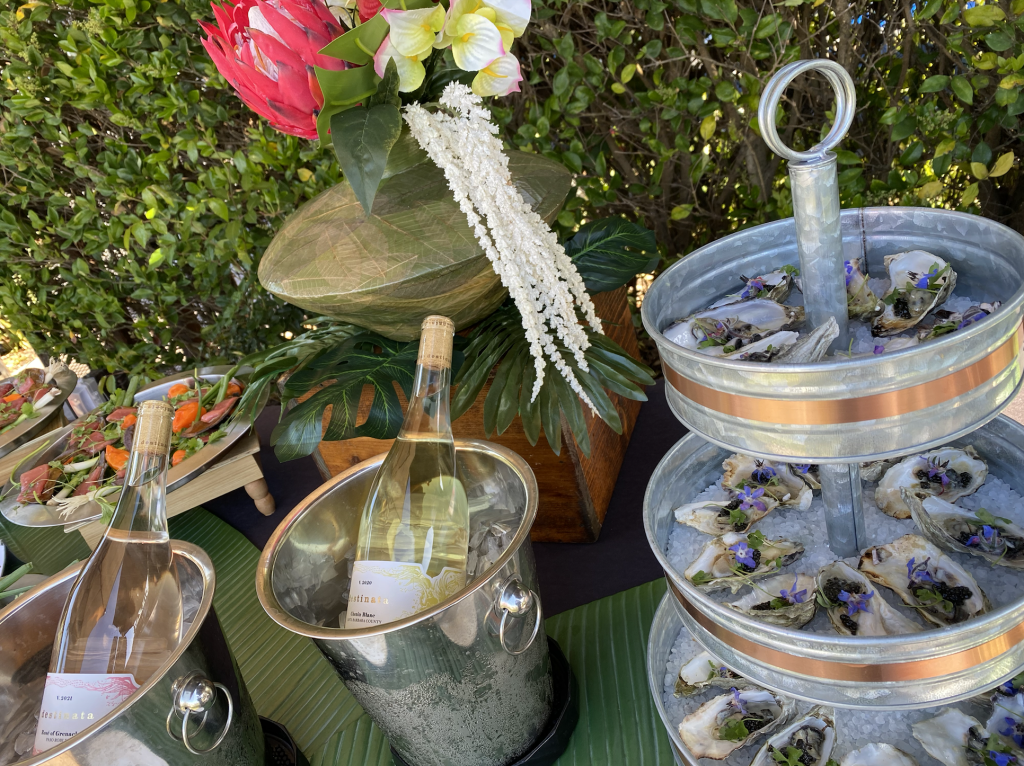 Or, just relax with a glass of bubbly. For daytime boating excursions for groups up to 12 passengers, contact Malarky Charters, a beautifully appointed catamaran that can venture right out into the Pacific Ocean. Board the "Bahia Belle" for a sunset cruise or an over-21 after-dark experience with a DJ, dancing, and drinks on this three-story turn-of-the-century Mississippi-style sternwheeler boat.
Where to Stay
Six resorts dotted around Mission Bay put out the red carpet for vacationers seeking sun and fun: Bahia Resort Hotel, Catamaran Resort Hotel and Spa, The Dana on Mission Bay, Hyatt Regency Mission Bay Spa and Marina, Paradise Point Resort, and San Diego Mission Bay Resort.
The very first hotel in Mission Bay has its own private bay beach with plenty of water sports rental options. It's an easy walk to Belmont Park and the ocean waves. There's a heated swimming pool, jacuzzi, complimentary cabanas and a fitness center. Parking and WiFi are free and there's no resort fee. Kids won't want to miss the pond with ducks and two rescued seals.
Just steps from the beach and resort marina, enjoy dinner at nautical-inspired Dockside 1953. just steps from the beach and resort marina that's home to Bahia Belle, the picturesque 19th century-style sightseeing sternwheeler boat. There's a spacious outdoor patio with cozy fire pits, a covered trellis, and stunning unobstructed views of the Mission Bay. (bahiahotel.com)
Catamaran Resort Hotel and Spa
You're greeted by a tropical waterfall in the lobby. A Polynesian theme runs strong at this sister to the Bahia Resort Hotel with a complimentary shuttle running between them. Bicycle rental is on-site, rooms have private balconies, WiFi is free. Grownups love the spa and easy access to the pretty white sand beach lined with lounge chairs and umbrellas. Kids love the landscaped grounds, the chatty resident macaws, and the koi pond.
Have breakfast on the patio with panoramic bay views at Oceana Coastal Kitchen; come back later in the day for sushi options, small bites and main dishes, including the freshest seafood from the coast of Baja and the Pacific. (catamaranresort.com)
This is pet-friendly hotel with two outdoor pools (one is an infinity pool) with seasonal tropical tiki bar service. Guests can reserve a marina slip to arrive by boat. Ten acres in all, the grassy lawn is great for games and s'mores by the fire pit, though the property is not beachfront for swimming. Mission Beach and the boardwalk are about a 20-minute walk or a 5-minute drive. Kids stay free when using existing bedding and there's a shuttle to SeaWorld.
Open for breakfast, lunch, and dinner, Firefly Eatery & Bar is one of Mission Bay's most popular spots, earning top ratings on Tripadvisor for several years. Daily happy hour is 3 p.m. to 5 p.m. (thedana.com)
Hyatt Regency Mission Bay Spa and Marina
Take in water views from rooms and suites (or a large family suite for more space)with private balconies.Alternatively, get wet in three pools with waterslides or doing water activities at the on-site marina. This pet-friendly property has a spa and fitness center, free Wi-Fi and a poolside restaurant.
Enjoy an upscale, yet casual, dining experience at Red Marlin where the menu has a variety of coastal inspired dishes plus seasonal American cuisine including steak and seafood entrees. Bring a group to dine at the ultra-chic Chef's Table, with its own built in fire pit and wine wall. (hyatt.com/en-US/hotel/california/hyatt-regency-mission-bay-spa-and-marina/sanis)
This resort is on its own 44-acre island in Mission Bay with bungalow-style guest rooms in a tropical garden setting on a marina and a beach. There are five pools, five lit tennis courts, an 18-hole putting golf course, and a surfing school across the bay. A full-service spa, fitness center, and bicycle rentals are also on the premises.
Tidal is an outdoor restaurant set in what was a private beach house in the 1960s in a throwback coastal design drawing inspiration from the Hollywood era. A fire pit-dotted deck is perfect for sunset gazing at 180° views of Mission Bay. (paradisepoint.com)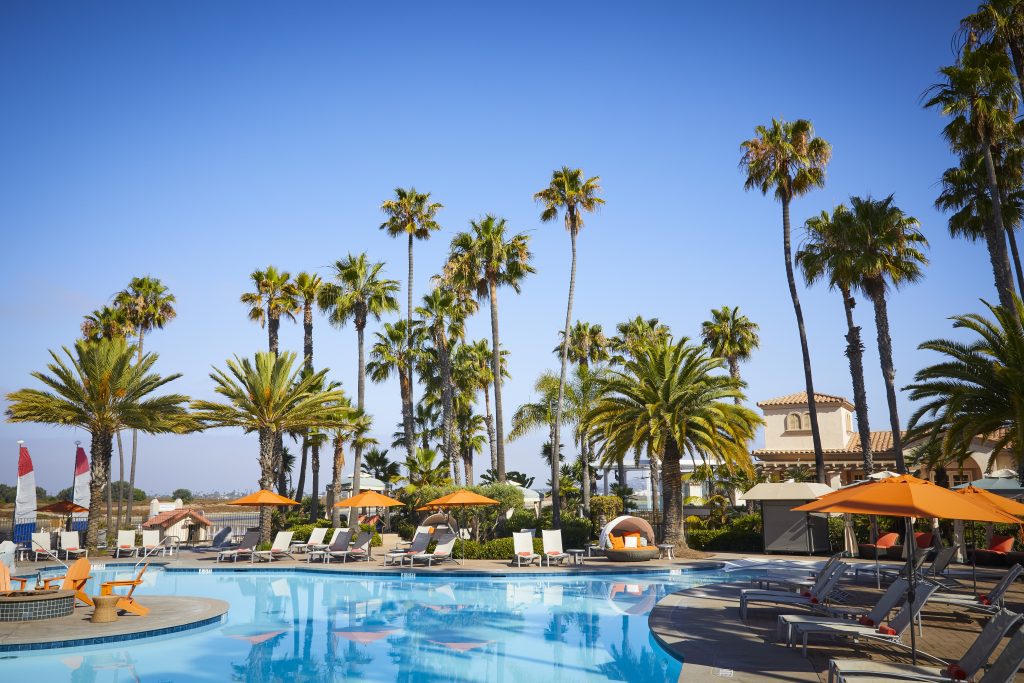 San Diego Mission Bay Resort
The hotel's waterfront pool with cabanas is beside the beach and there's a wading pool for the littlest vacationers. If you've come to relax, there are plenty of downtime options: book a spa treatment, watch the sunset from your private balcony, enjoy s'mores by the fire pit and nightly live entertainment, watch dive-in movies at the pool. If you came for activities, rent a kayak, play some tennis, basketball, or beach volleyball.
Covewood has an intimate indoor/outdoor atmosphere for indulging in the local dining bounty of fresh seafood and wood-grilled vegetables. Paired with local wines and cocktails, elements of leather and linen convey an understated luxury, translating a barefoot-chic ethos into a dining experience by the Pacific. (missionbayresort.com)
Do-Not-Miss Things
Ballast Point Home Brew Mart
Become a budding brewmaster. Learn how to make your own craft beer with the award-winning Ballast Point team to walk you through brewing a five-gallon batch in their Beginning Brewing Class. Cover the basics of extract brewing, plus how to use grains, hops, and yeast to create different and unique flavors. Sample the popular Sculpin IPA and lots more from the brand established in 1996 right in San Diego, the first microbrewery established here since Prohibition. (ballastpoint.com)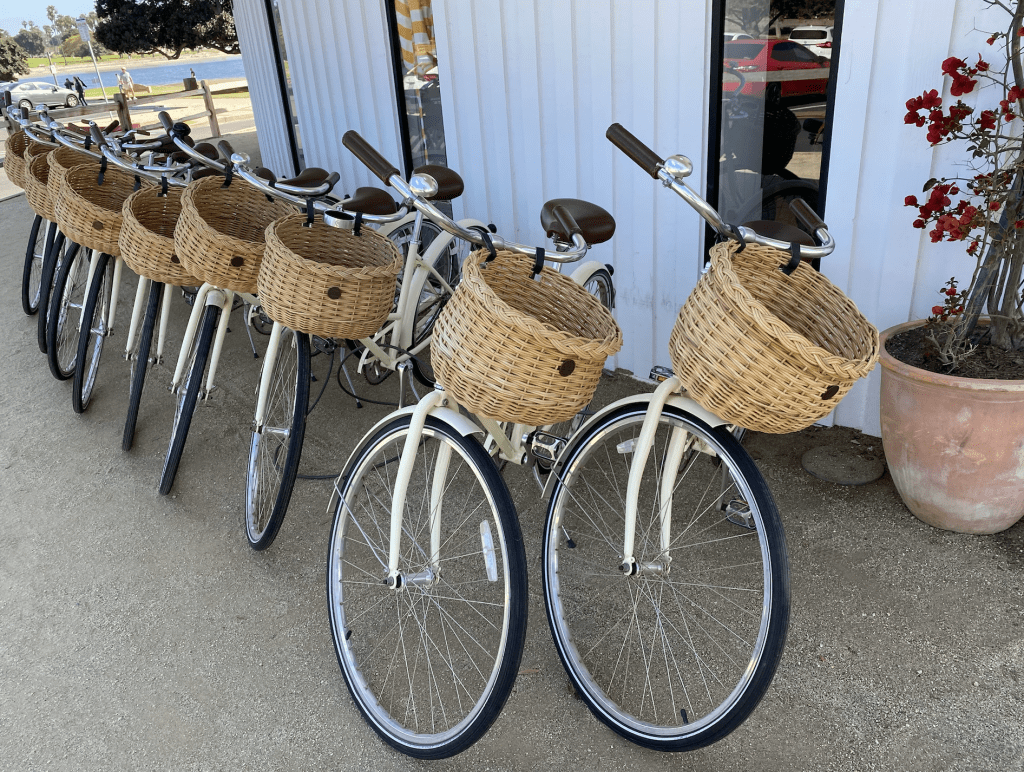 The Mission Bay Beach Club
San Diego's newest waterfront destination for enjoying a day near the beach. You could easily spend a few delightful hours here under the patio sunbrellas, fueled by the coffee and juice bar, Superbloom. Coming soon: a full-service restaurant with woodfired pizza oven, a full bar, and fire pits in the lounge area. Meantime, there are paddelboard rentals and cute rental bikes (adult and kid-sized) adorned with a basket, a signature retail shop, bocce in the tiny vineyard and a playground down the hill. Savor a sweet treat from the world's happiest ice cream sandwich cart or just take a moment to catch up with friends and enjoy the ocean view. (missionbaybeachclub.com)
Discover Mission Bay is the new resource for vacation planning in Mission Bay, custom designed to help travelers experience San Diego's best kept secret. Find out about the latest happenings, the best deals (and the best food) when you visit online.
P.S. Mission Bay isn't just for summer holidays. Check out the colorful Christmas Boat Parade display by 100 or more boats going for the win with prizes in a dozen prize categories.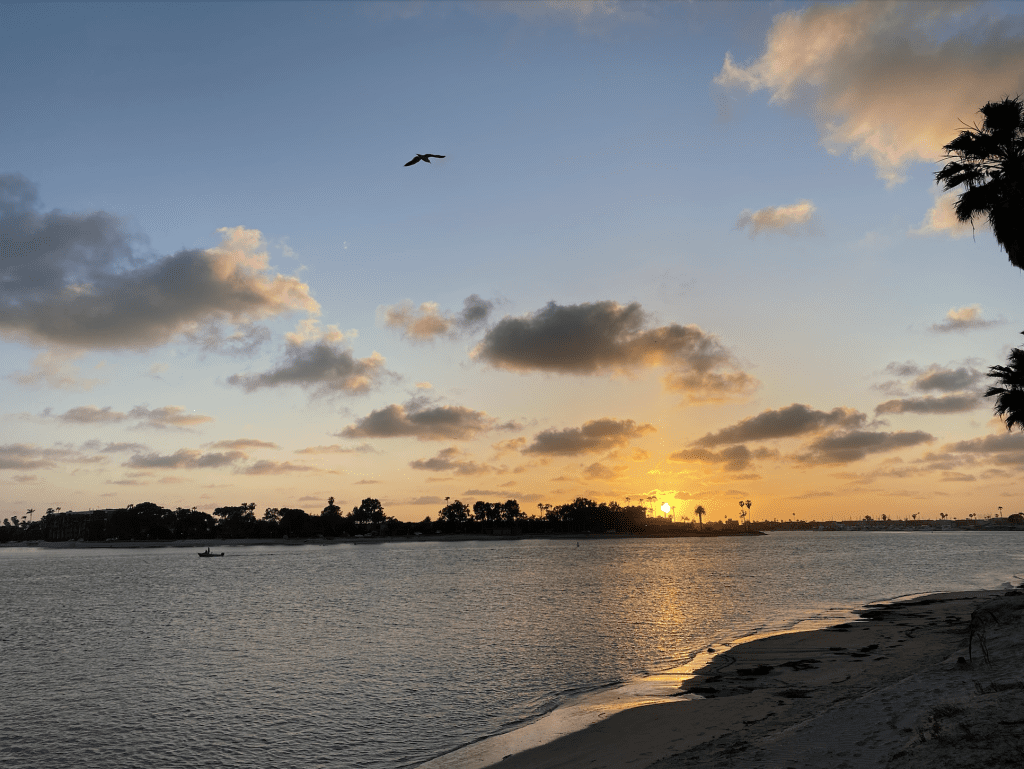 Photos: courtesy of Wagstaff and/or the author