Wellness is a globally desired state of being, so why not take the wellness quest global? Whether your wellness pursuits entail rejuvenating recreational activity, or the healing of mind, body, and soul, Haute Retreats can help you achieve your goal of adrenalized endeavors or calm quietude. With thousands of luxurious villas within its worldwide portfolio, Haute Retreats and each of its properties offer the most indulgent hospitality and amenities. With an objective of providing that which every traveler seeks, Haute Retreats and its professional staff are able to support every guest in his or her pursuit of mental and physical serenity.
Why not take your wellness quest global?
Wellness is a journey; let that journey lead you to one of these magical Haute Retreat villas, where every wellness wish is fulfilled.
Best Retreat for a Customizable Wellness Experience: Thailand Ani Villa. This remarkable estate was inspired by the temples of Northern Thailand. The Zen-like grounds include an oceanfront swimming pool, a therapist-staffed spa and fitness center, watersports equipment, a yoga pavilion, and a cooking class facility. Activities include cave kayaking, mountain biking, and rock climbing. Ten gorgeous bedrooms, spread throughout five guest houses, accommodate up to twenty guests. Customize your experience with nearly whatever your heart desires – including gourmet meals and crafted cocktails.
Best Retreat for a Mystical Haven: Presidential Villa at Chable Resort, Chochola, Yucatan Peninsula, Mexico. Immersed in the Mayan Jungle, this splendid and isolated sanctuary features an award-winning spa that celebrates the merging of ancestral tradition, nature, and comfort in the pursuit of relaxation, health, and well-being. The expansive, three bedroom villa features a private pool, hot tub, and garden, as well as all of the luxuries expected. Explore nearby historic Mayan sites with a private tour guide.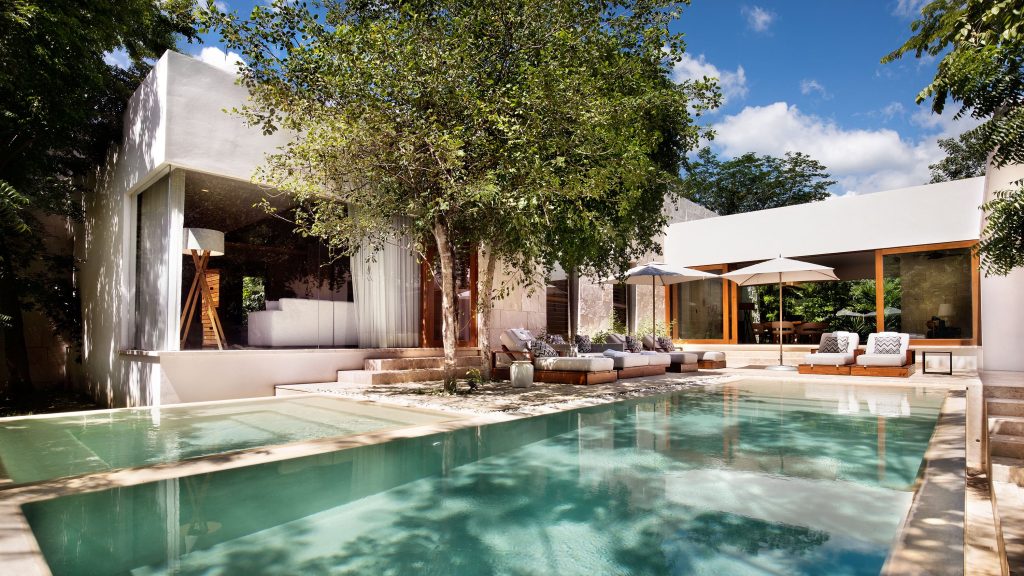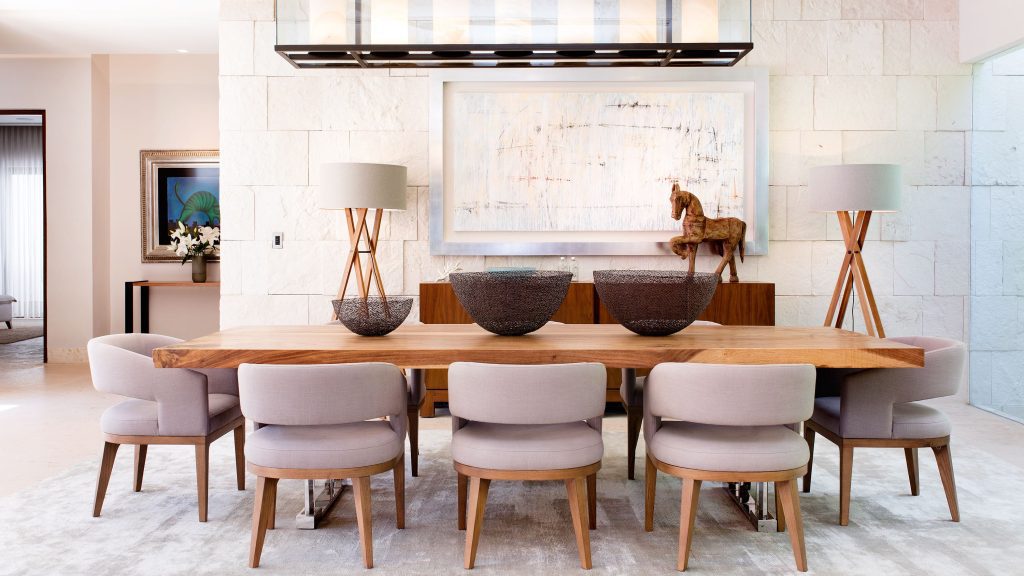 Best Retreat for a Castaway Paradise: Villa Dream Pavilion, Turks and Caicos. Located on a remote hillside, where a set of stairs leads down a rocky hillside to a private beach lined with lava rock and white sand, this Caribbean dream is divided by two courtyards, each with a swimming pool. The ultimate in opulence and luxury, Villa Dream Pavilion features an on-staff butler and in-house chef, as well as a complimentary concierge who sees to any additional staffing needs, private charters, event bookings, and in-villa spa services.
Best Retreat for California Rejuvenation: Malibu Beach Mansion, Malibu, California. Experience the best of indoor/outdoor living at this contemporary haute oasis situated on a one acre bluff overlooking the Pacific Ocean. Enter via a private, gated driveway and enjoy spectacular, unobstructed ocean views from the great room. Six bedrooms and seven baths are featured within both the primary villa and private casita; the villa's primary bedroom opens to a private outdoor hot tub, and a lush garden. Walk to some of Malibu's most favored surf spots, or cruise the PCH to famed Zuma Beach.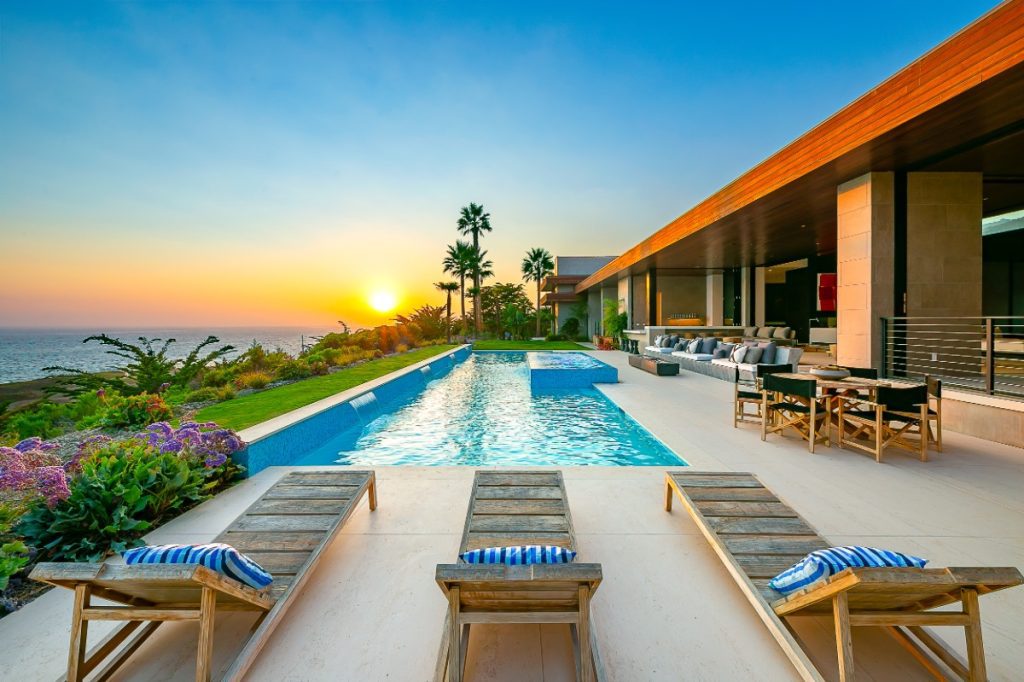 Best Retreat For an Active Escape: Villa Cielo Mar, Prieta Beach, Guanacaste, Costa Rica. Is it a house with a deck, or a ship by a dock? This enormous coastal retreat is shaped like the bow of a ship with an ultra-wide deck and a bridge that juts to the sea. Lounge at its point, swim in the black-bottom infinity pool, snorkel in the sea, play ping pong, or take a short buggy ride to golf, tennis, the spa, and boutique shopping.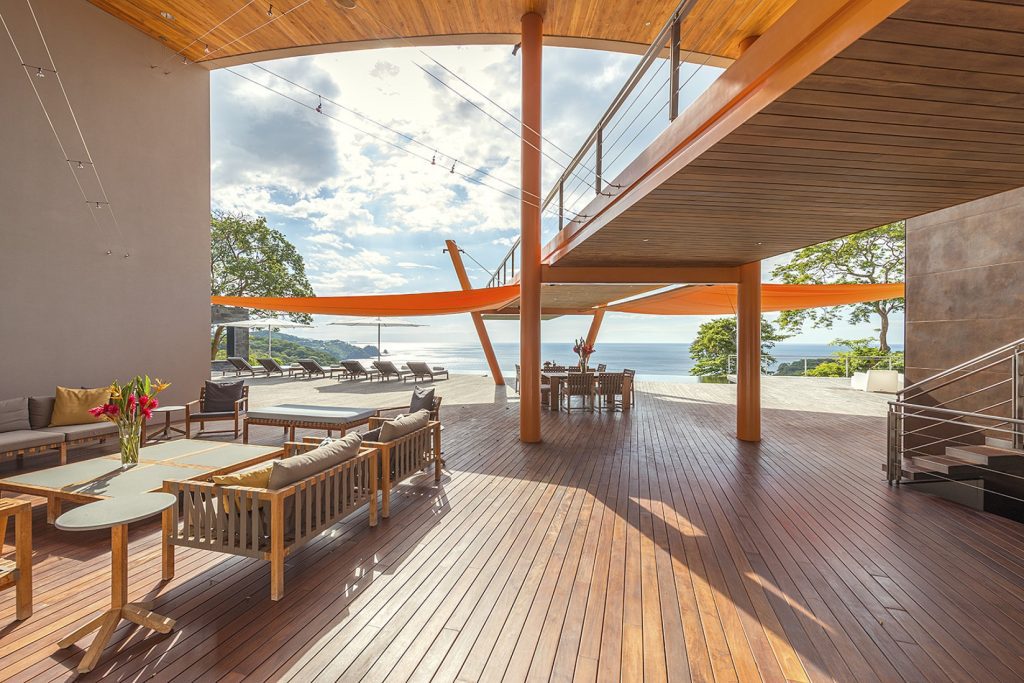 Best Retreat for a Far-Flung Spa Experience: Amanzoe, Kranidi, Greece. Chock-full of protected coves and bays on the crystal-clear Aegean Sea, Amanzoe (Sanskrit for 'peace' and 'life') embraces Greece's rich history and culture. The villa's terraces might be lined with classic columns, but foldaway glass walls reveal a contemporary and stylish retreat. A stay includes a dedicated private chef. Take the complimentary shuttle to the luxe beach club featuring tennis courts, yoga and Pilates studios, and gym.
Best Retreat for a Classic European Spa: La Datcha in Forte dei Marmi, Tuscany, Italy. This sumptuous palazzo with classical architecture and interiors accommodates up to 20 guests and is less than 100 feet from a Tyrrhenian coastline beach where 12 private sun shaded patios await. Serenity seekers will love the beach club's spa facilities, and adrenaline junkies will love the biking opportunities, including the option for a personal training session with Olympic cycling champ Mikhail Ignatiev.
Best Retreat for Peaceful Healing: Prana Residence, Bophut, Thailand. This hilltop, Buddha statue-filled residence, the name of which means 'vital force,' boasts mesmerizing views of the crystal clear Gulf of Samui. Featuring two private infinity pools, one with a swim-up bar, Praana Residence feels like a private boutique hotel – one with a dedicated villa manager, a driver, a cinema, nightclub, gym, Thai boxing ring, Jacuzzi, on-site spa, tennis court, and steam room and sauna.
Best Retreat for Outdoor Splendor: Villa Astor, Sorrento, Italy. With breathtaking views of the Mediterranean Sea, Villa Astor features spacious and enchanting outdoor living spaces and gardens in gothic, English, and Italian Renaissance styles, with 700 types of flora. Reach the shoreline and private boat dock via a private path and enjoy views of the Bay of Naples, the island of Procida, and Mount Vesuvius. Your stay includes a private cook and bespoke concierge service.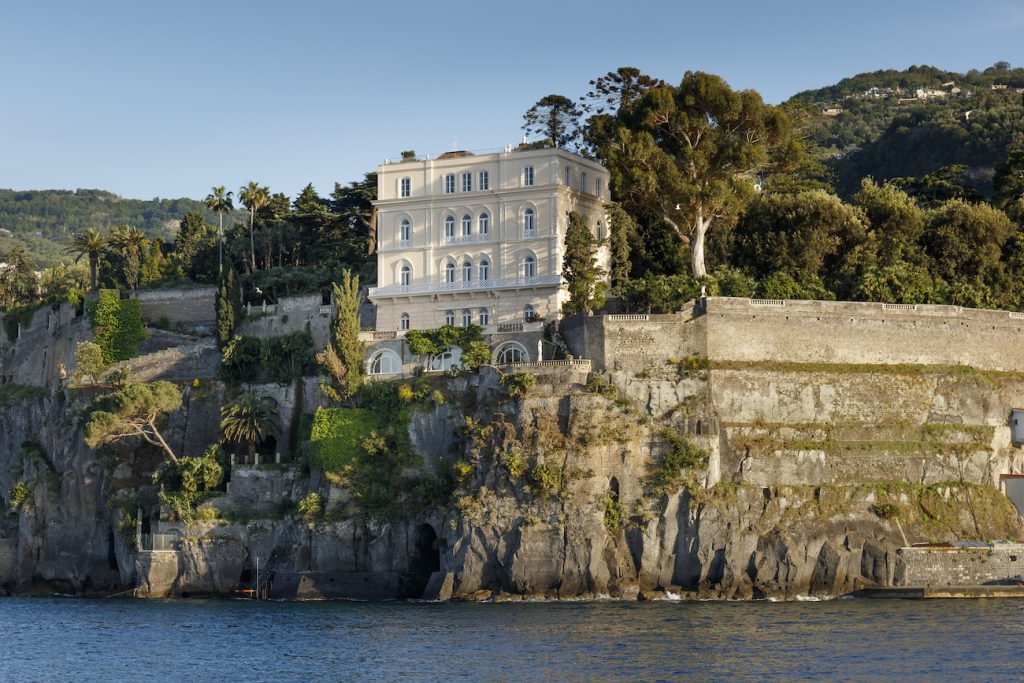 Best Retreat for an Exotic Getaway: Villa Chelay, Kamala, Thailand. Surrounded by a lush green forest and the Andaman Sea, Villa Chelay is a naturalist's dream. Filled with flora and fauna, the enormous hillside property is jungle-like in its tranquility and privacy. Wood interiors provide a 'cabin in the woods' vibe while the 15 meter infinity pool and in-villa spa denote pure luxury. Enjoy access to popular beaches like Patong and Kamala, or stay put and enjoy the commanding views from nearly every vantage point.
Best Retreat for a Transformative Cultural Escape: Villa Bell'Aria, Castello di Reschio Estate, Perugia, Italy. This Umbrian enclave is a sanctuary in which to explore the best of Italian culture. Enjoy pasta making lessons, wine tasting hosted by local experts, painting classes, and art history excursions. Wander the working stables and the olive tree groves, or hike the quiet hillsides. The charming garden can be enjoyed from varied vantage points, and the heated swimming pool is adjacent to its own pool house. Enjoy aperitivo in the rose covered loggia.