To borrow from an old saw and tweak it a bit: wellness is more than skin deep. We spend so much of our lives in pursuit of mind and body health that we sometimes forget to pay attention to the spirit. While important, external wellness comes in the form of prescribed diets, exercise regimes, and mental self-care, but that may not be enough. Sometimes we still feel empty inside. In my many years as a wellness seeker, I've discovered that we can't just live life from the surface. Sometimes, we have to go inside, deep into our core, to sort things out and to re-emerge victorious. Our quest for wellness can't just be body and mind, we must delve, as well, into soul work.
In today's travel world, myriad hotels have made a commitment to facilitate this internal longing. They understand that, while on vacation, we might be more willing to try something edgier, something not part of our normal routine. Whether it's a blessing on sacred Hawaiian land on Hawaii's Big Island, a palm reading session in Austin, or a past life hypnotic adventure in New York, the art of questing deeper is becoming a part of mainstream travel.
Numerology: Sedona
Known for its vortex sites and extreme curative energy, Sedona, with its mystical rocks and legendary portals, offers visitors a plenitude of what some might call "woo-woo" options—from aura photographs to angel readings to holistic counseling. Do yourself a favor and check into Hilton Sedona Resort at Bell Rock, near Bell Rock, a famous local "portal" and hiking area. At the hotel's sprawling Eforea Spa, healer and therapist Christina Gaglio gets soulful with crystal sound bowl therapy. She's most famous for her numerology readings, a process in which she reveals your root number, then applies its significance to your current life and overall destiny. I shed tears of gratitude during my consultation with her.
Palm and Tarot Reading: Austin
In a Jazz era mansion retooled by talented design superstar Ken Fulk to exude storybook luxe, Commodore Perry Estate, Auberge Resorts Collection invites guests to eschew Austin's irresistible music scene—if just for a day—to go inward with a variety of activities from healing sound baths to ruminative hikes. Most popular, the Mystic Hour, held in a nook in the moody library, allows guests to engage with local palmists and tarot readers in one-on-one sessions. Expect to address subjects that run the gamut from relationships to careers.
Horse Whispering: Italy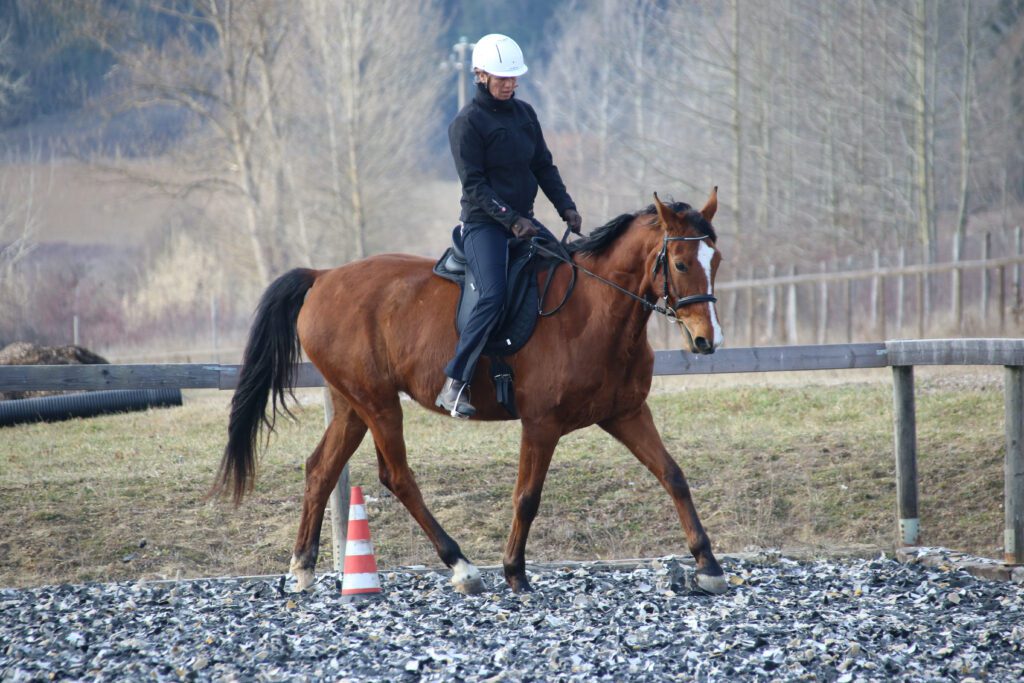 Some refer to parts of rural Tuscany as the Italian Texas due to its plethora of horses and cattle. There, Alterreno, an indoor riding school, cares, trains and rehabilitates a collection of stunning horses, particularly tending to those young and nervous equines who need to learn confidence. In a series of new programs, Alterreno partners with Agriturismo Casetta, a three-centuries-old, renovated farmhouse hotel, to offer human guests an equine therapy program. Learning from their interaction with horses, guests build trust and boost withered egos as their connection to the beautiful creatures becomes a metaphor for self-discovery and reset.
Musical Medicine: Santa Fe
At Santa Fe's newest 5-star hotel, Bishop's Lodge, Auberge Resorts Collection, guests can harness Santa Fe's long-recognized curative powers as well as embrace the region's deep Native American heritage. With a program dubbed Healing Arts, the resort, which lies amid stellar desert topography on the edge of town, offers unique experiences aimed at restoring balance and bringing inspiration. Be transported by the performance of Walking Star and Thunder, Native American musicians who channel the spirit and evoke the "light and sound of the source" as they play the flute and an assortment of percussion instruments. Or, meditate with Tony Redhouse, who fuses melodies from distant lands with his own Native American music to accompany ruminative "talking circle" ceremonies and "healing drumming circles."
Ancient Mana: Big Island, Hawaii
Ancient Hawaiians believed that the entire island of Hawaii, including the Kohala Coast and the land beneath the Fairmont Orchid especially, was deeply sacred and imbued with the divine light or life force, which they call mana. According to their precepts, mana connects us to one another, to the earth, to the past, and to the future. Feeling mana makes us ignite our light within. When we are illuminated, we pass that light on. Delve into it at Fairmont Orchid with the help of the resort's on-site cultural advisor, Ka'iulani Blankenfeld, who can trace her genealogy to before Captain Cook visited the islands. She shares aloha culture with guests via hula, lei making, and storytelling; and, she can do weddings and arrange blessings, petroglyph tours, and spiritual shoreline cleaning to protect honu (seat turtles).
Back in Time: New York City
Many experts believe that suppressed memories must be liberated to open up the possibility for behavioral changes and happier outlooks. Sometimes, these memories come—according to some theorists—not just from yesterday, but from past lives. Known as the Traveling Hypnotist, highly trained intuitive Nicole Hernandez helps clients combat depression, malaise, and anxiety when she leads them on jaunts into a bygone realm. The sessions, meant to unlock blockages, reveal visions of past trauma or even simply anecdotes or scenes that help explain fears and anguish. Extremely popular, Nicole offers sessions at Four Seasons Hotel Downtown New York, where she serves as a resident healer, as well as at various pop-up clinics at other fine hotels, including Four Seasons Austin.