Wine Walk your way through town with a glass in hand
Carmel-by-the-Sea (often called Carmel) is a charming coastal town located two hours south of San Francisco in California's Monterey Peninsula, known for its laid-back village vibes and beauty.
In addition to being dog-friendly, the European-style village has something for every type of traveler:hiking through nature, boutique inns, top rated restaurants, white sand beaches, and picturesque views which include a 17-mile drive down to Pebble Beach.
If that isn't enough for wine connoisseurs, the village is home to 15-plus tasting rooms.
While Sonoma and Napa have earned status as top California wine regions, don't rule out Carmel and Monterey, as the cool ocean and mountain air are perfect for producing delectable Pinot Noir and Chardonnay grapes, due to the sunny yet cooler climate. Also, for those who don't enjoy driving from one destination to another while on vacation, everything is super close. The village is only one square mile, so walking is totally doable. If you are ready to "Sip, Savor, and Discover" Carmel-by-the-Sea, download the official mobile guide at carmelcalifornia.com before visiting for an interactive map and exclusive deals.
Scheid Family Wines
Scheid Vineyards produces small lot, sustainable wines in the heart of Monterey County. With 10 estate vineyards, many different varieties are grown in a spectrum of styles. From a bright, tropical Chardonnay to the velvety, berry Pinot Noir, each wine is handcrafted to showcase the varietal character of the grapes.
Address: San Carlos Street & 7th Avenue
Phone: (831) 620-9463
scheidvineyards.com
Dawn's DreamWinery
The name truly speaks for itself. For an al fresco tasting experience, gather with friends at Dawn's Dream Winery. Enjoy one-on-one time with your loved one, or even bring your furry friend along for an afternoon of quality wines—and don't leave without sampling their award-winning Chardonnay, Rosé, or Pinot Noir.
Address: NW corner of 7th Avenue and San Carlos Street
Phone: (831) 659-2649
dawnsdreamwinery.com
De Tierra Vineyards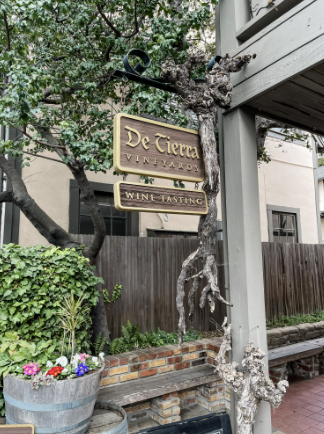 DeTierra Vineyards is a locally owned and operated winery producing handcrafted, award-winning wines from Monterey County and beyond. Their grapes are sourced from the Russell Vineyard as well as a handful of distinctive vineyards with favorable yet unique soil. As their name suggests, they focus on providing the best representation of the land. Great wines begin in the vineyard, and it is their goal to translate the unique flavors of our region into great Monterey County wines. De Tierra has an extensive wine portfolio which features many single varietal wines and well as unique blends and two award-winning dessert wines.
Address: 3 SE Mission Street and 5th Avenue
Phone: (831) 622-9704
detierra.com
KORi Wines|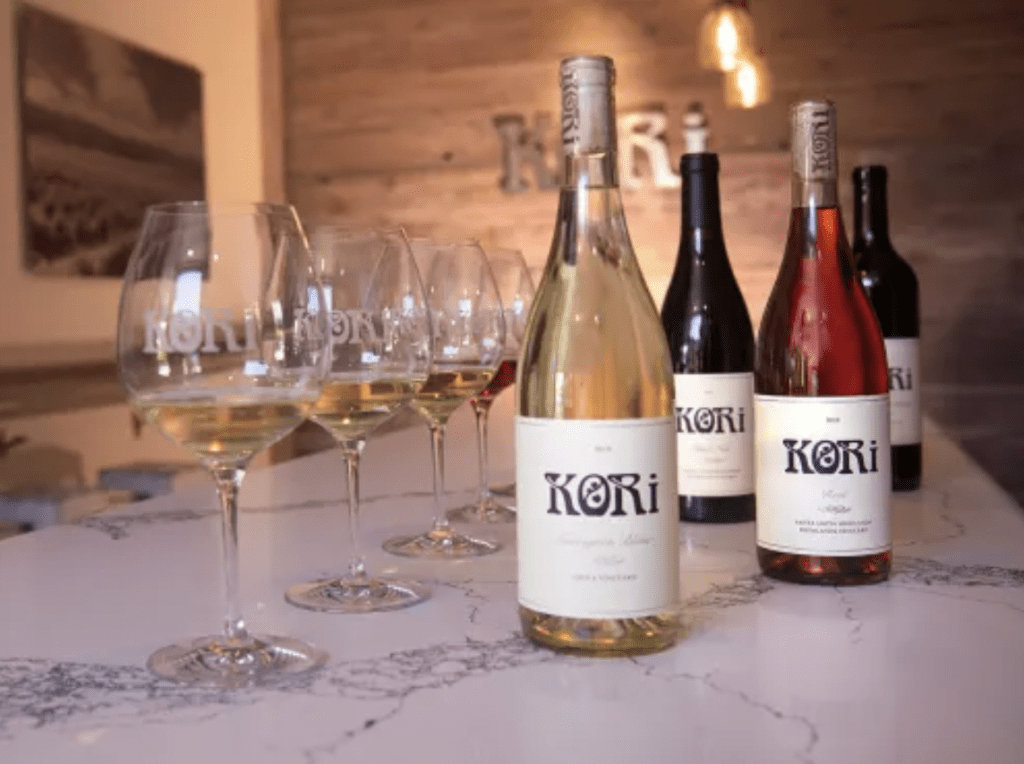 Kori Wines is a partnership established in 2007 between respected grower Kirk Williams and his stepdaughter, Kori Violini. Starting off small and producing fewer than 200 cases of only Pinot Noir, they expanded by adding small quantities of Syrah, Chardonnay, and Sauvignon Blanc before taking a brief hiatus in 2014 for Kori to raise her son. In April 2019, Kori Wines came back with a bang when they opened a tasting room in Carmel-by-the-Sea.
Address: Mission Street between Ocean & 7th Avenues
Phone: (831) 293-8217
koriwines.com
Galante Vineyards
With a longstanding history in Carmel, the Galante family has experienced the area's beauty for over a century. In keeping that family legacy in mind, Galante Vineyards was the first wine tasting room to enter the village. Stop by the tasting room for an excellent Cabernet Sauvignon, Merlot, Pinot Noir, and Sauvignon Blanc.
Address: Dolores Street between Ocean & 7th Avenues
Phone: (831) 624-3800
galantevineyards.com
Blair Estates Wines
The charming Blair Estate Tasting Room is situated on the lower level of the Carmel Plaza in downtown Carmel-by-the-Sea. It is right in the heart of the shopping and restaurant district and a must-stop on the Carmel Wine Walk. Guests will often find Jeffrey, the owner, behind the tasting bar sharing award winning releases and special "tasting room only" items. This tasting room is pet-and family-friendly.
Address: Carmel Plaza
Phone: (831) 625-WINE
blairwines.com
Windy Oaks Estate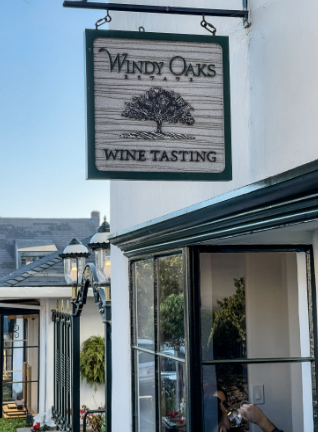 Established in 1996, Windy Oaks Estate features a delightful offering of Pinot Noir, Chardonnay, and Syrah for all types of wine lovers. When visiting their Carmel location, you may find James Schultze, the next generation of Windy Oaks, as he manages the tasting room. Schedule a visit during their "Friday Fun Times" for a wine and cheese pairing party in the evening for a night to remember.
Address: Lincoln Street between Ocean and 6th Avenues
Phone: (831) 574-3135
windyoaksestate.com
Manzoni Wines
Known for their Chardonnay, Rosé, Pinot Noir, Zinfandel, Syrah, and Bordeaux blend Cuvée Louie, Manzoni Cellars has a little something for everyone. These award-winning Santa Lucia Highlands wines are produced in limited quantities, making for crisp and vibrant pours.
Address: Hampton Court on 7th Avenue (between San Carlos & Dolores Streets)
Phone: (831) 620-6541
manzoniwines.com
Photos by the author and courtesy of Visit Carmel (Beach and Dawn's Dream images)