Transition is in the air, and that's what allowed the San Francisco Ballet to proceed with its 89th season-opening gala after a 2-month delay forced by an omicron wave in January. It was back to normal, almost, with guests attending in person, not virtually like in 2021, and La Grande Fête celebrated Helgi Tomasson's 37th and final year as artistic director. He'll hand the reins over to the English National Ballet's Tamara Rojo later this year.
Sips of JCB sparkling wine in the Opera house foyer were followed by a performance, then dinner at City Hall by McCalls Catering. A pre-show welcome by Sunnie Evers and Bob Shaw, ballet board co-chairs, and Danielle St. Germain-Gordon, the company's new executive director, set a celebratory tone for the event, the highest-grossing gala night ever. St. Germain-Gordon pointed out there were nearly 3,000 people in attendance, declaring, "San Francisco Ballet is back!"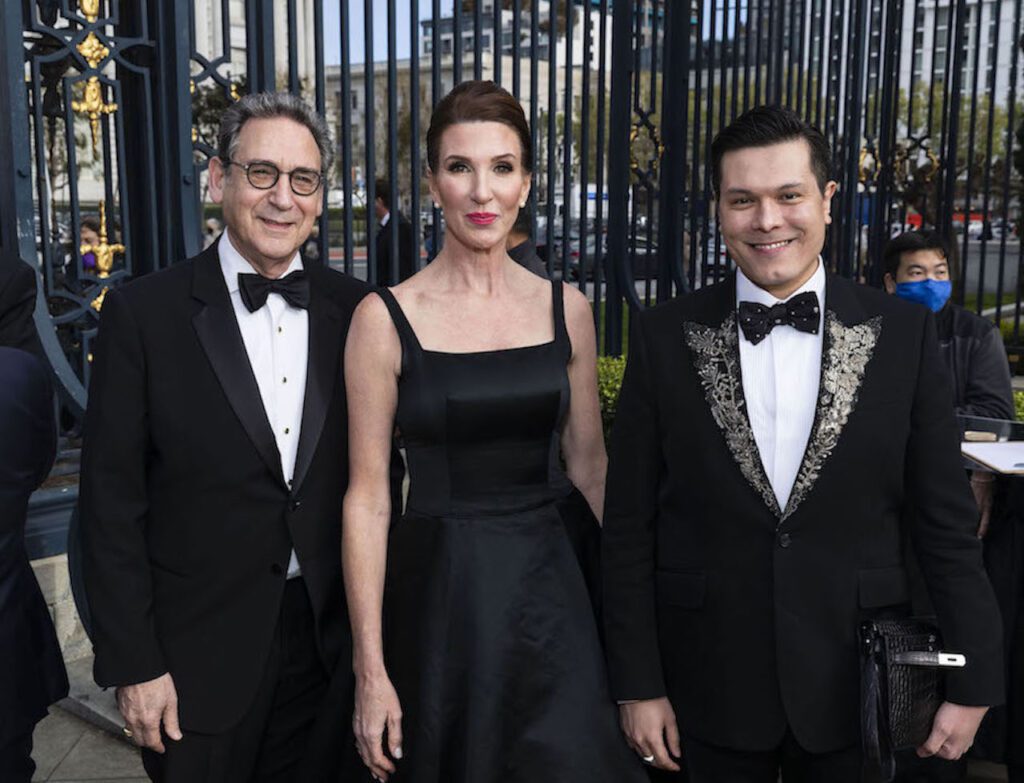 After a rendition of the "Star Spangled Banner," music director Martin West led the ballet orchestra in the Ukrainian national anthem, a nod to the turn of events overseas, and to two choreographers, born in Ukraine, who'd created two of the four new pieces on the night's program. Floral décor by J. Riccardo Benavides of Ideas made an ideal backdrop for gala night fashions that burst with springtime glamor.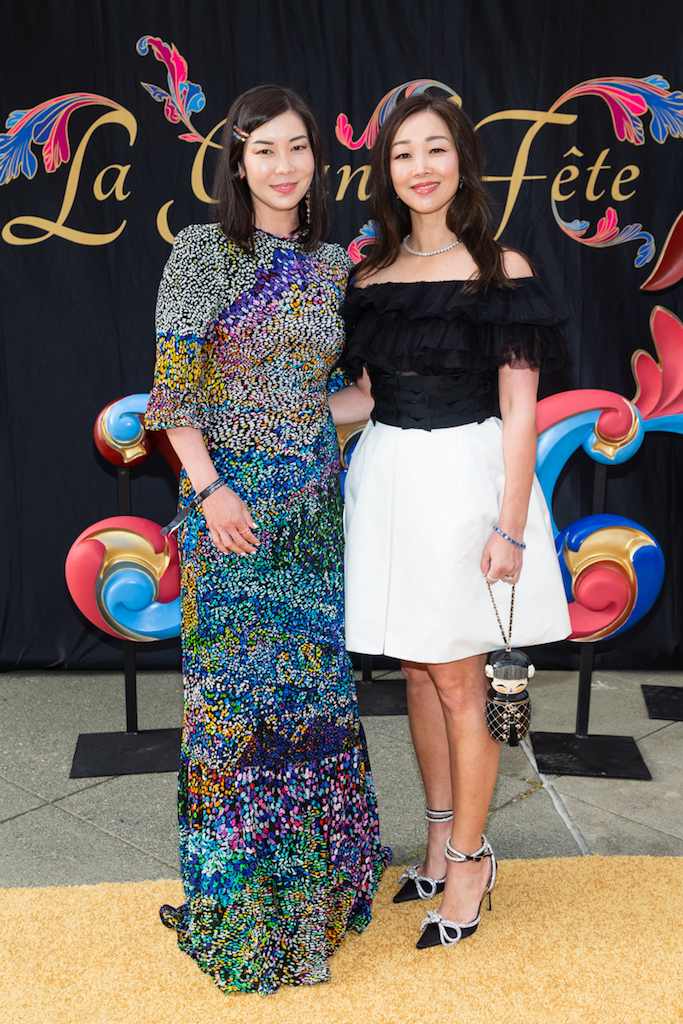 Gala chair Rene Rodman Diamond wore a gown with a golden sparkling leaf motif that topped a full black skirt, while Jennifer Brandenburg was clad in bold fuchsia, and Komal Shah wore bright yellow with a hint of blue. A man with a beard, Saul Sugarman, wore a strapless, black gown of his own making with silver high heels. "Heels are very painful," he admitted. Nothing like walking a mile in a woman's Manolos to understand why many have transitioned to flats.
Ballet photo of Angelo Greco and Wona Park in a pas de deux from Don Quixote © Erik Tomasson; photos of Kate Tova, Saul Sugarman, Paul Gallo and Lily Chan, and City Hall dinner setting by Carolyne Zinko; all other photos by Drew Altizer Photography.