Mothers with big jobs and little children sharing their wisdom
Being a mother is the most challenging job on the planet. While motherhood is truly a full-time job, it doesn't stop the brave women in this article from pursuing their passions. I am still amazed by mothers doing it all—raising small children, building companies, and running households.
I had a chance to talk to a five of these incredible women who are thriving in their careers and raising young children. Here are their stories and words of wisdom for other women considering the harrowing feat of a successful work-life balance with demanding positions and small children.
Carolyn Chang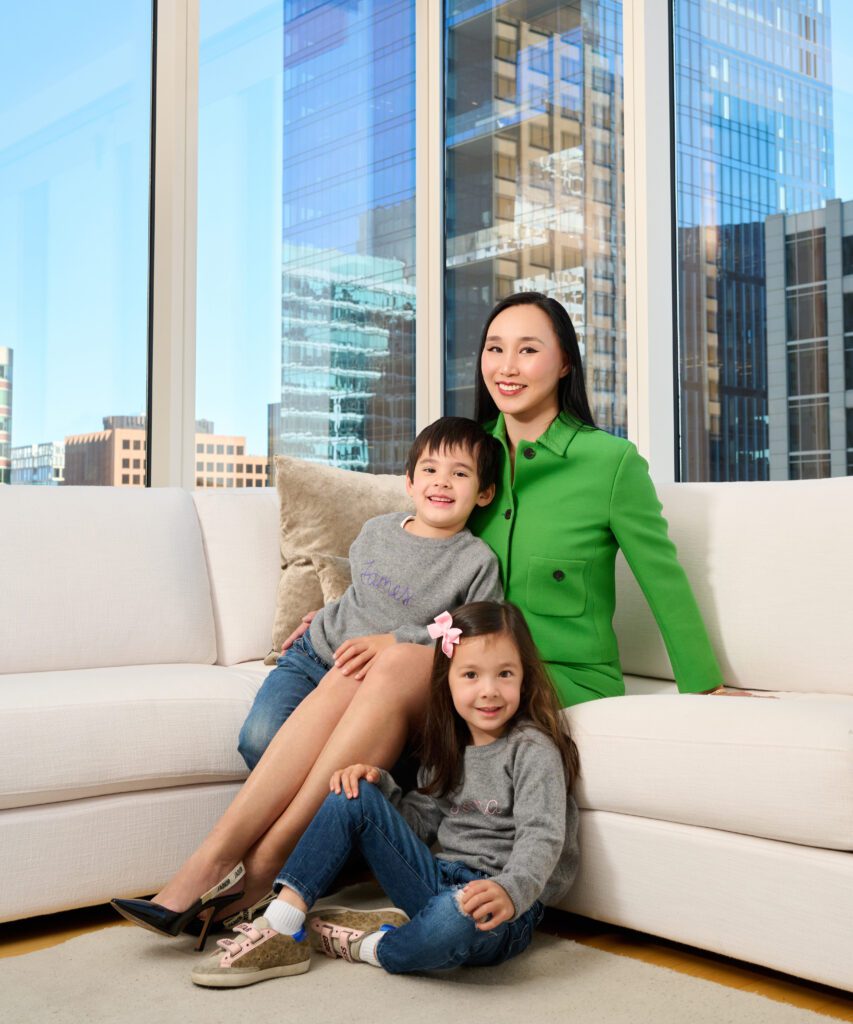 Dr. Carolyn Chang is a board-certified plastic surgeon practicing in San Francisco. In addition, Dr. Chang serves as the vice-chairman for the Department of Plastic Surgery at California Pacific Medical Center. Dr. Chang received her medical degree from Stanford University Medical School where she received the Dean's Award for Excellence in clinical medicine. She continued at Stanford University Medical Center for her general surgery and plastic surgery training.
As one of the San Francisco Bay Area's premier plastic surgeons, she is included in Castle Connolly's America's Top Doctors and the Best Doctors in America. In addition, Dr. Chang is one of the few plastic surgeons in the bay area to be included on these prestigious, peer-reviewed national lists.
Dr. Chang's aesthetic judgments and superb surgical skills have drawn the attention of television producers, beauty editors, skincare companies, and professional associations who call upon her for her knowledge and expertise in plastic surgery. CNN, The Doctors, and National Geographic have sought her professional expertise for their programming.
Dr. Chang lives in San Francisco with her husband Patrick and their fraternal twins, James and Jemma.
HL: What is your biggest challenge in balancing motherhood and your career?
CC: For me, the biggest challenge is being just as good a mother as I am a surgeon. It is hard to find the energy to be fully present for the kids in the evenings and on the weekends when I am not working. My job is very full-time. It is mentally and physically demanding, and my hours are long. I often start as early as 6.30 a.m. and am not home until 6.30 or 7 p.m. every day. It is so easy and tempting just mentally to check out and relax when I get home. But if I did that, I would not have had any quality time with my twins. Being a good mother is similar to being a good doctor. My children need unconditional love and support, and they need me to be sympathetic and attentive to their needs, just as my patients do. It is exhausting always to be "on" at home and work, but the rewards are the joy and satisfaction of seeing my children happy and thriving.
HL: What moments with your children make it all worthwhile?
CC: I know it is all worthwhile when I see my children feeling happy and secure. I know that my children's relationships with each other and my husband and me will shape how they deal with connections in the future. All the hard work of good parenting is worth it when I see them developing into friendly, considerate, loving little people. Today we went to brunch and then to the Academy of Sciences Museum in San Francisco. I was thrilled to see them engaged in the exhibits, interested in the animals, and having fun. Afterward, we got some frozen yogurt for an afternoon treat. As soon as my son James finished his yogurt, he asked to snuggle with me and told me that he had the best day of his life. My heart melted. This was definitely one of those moments that makes it all worthwhile!
HL: What piece of advice can you give new working moms?
CC: Get your support system in place! I cannot stress enough the importance of having a few key people in your life who can help you get through the day. Nannies, friends, or family members that you can count on regularly to help with the kids' needs are vital. They allow you to go to your job with peace of mind. The children's nanny, Rosario, is like a surrogate mother in our home. She has been with them their whole lives, loves them, and cares for them as if they were her own. I can count on her to have the kids' best interests in mind, and I can count on her to keep them safe when I am away. I trust her implicitly. I couldn't do my job without her day-to-day help, and the children absolutely love her.
HL: If we could wave a magic wand, what do you want for Mother's Day?
CC: I think that my Mother's Day wishes are pretty simple. I would love a day of peace, relaxation, and pampering—a mini-vacation! My favorite thing in the world is a good massage, so I would definitely want that. And I always love brunch with the family. The kids always get me flowers and make cards. There is nothing more special than feeling loved by my children.
Moanalani Jeffrey
Moanalani Jeffrey is the principal for one of San Francisco's premiere photography agencies. Known around town as an opinion leader on life and style, focusing on image and beauty procedures, she balances motherhood and everything else in high heels. The eponymous Agency Moanalani Jeffrey is known for covering high-profile events, like Louis Vuitton's week-long high jewelry series. Her captivating portraiture sessions immortalize the city's prominent players and shape brand imagery for those in the know. Before building her successful company, she honed her advertising, sales, and marketing skills, representing clients for broadcast giants CBS and iHeartMedia.
Born Black and Chinese on the Big Island of Hawaii, Jeffrey brings a blend of the down-to-earth island essence and a striking dynamism that has left its mark on San Francisco. Always the multifaceted creator, the racial awakening of 2020 has thrown her back into fine art. She is currently working on her exhibition proposal for new work, which speaks to the core issues facing society's struggle to face inequality.
Unbeknown to her when she gave birth, Kaleo, which means "the voice" in Hawaiian, would help inspire her messaging. Raising a mixed-race child is a large part of the driving force to create art that speaks to ongoing injustice.
HL: What is your biggest challenge in balancing motherhood and your career?
MJ: I never worried about being a great mother. I worried about juggling running my company with a child. Pregnancy is an excellent filter; you don't have space or tolerance for lingering BS, yet time is still elusive. As an artist, not being able to produce special projects creates anxiety, and I haven't found the right balance yet. I grew new aspects of my company during COVID. Even when you are young with the most time and energy, it is a problematic task, emotionally and physically. Imagine doing it as a single parent fighting for equality and a voice for my son in a pandemic when my company's work was directly impacted.
HL: What moments with your son make it all worthwhile?
MJ: When Kaleo surprises me with sweet, unexpected expressions of his love. My reaction is an uncontrollable, extended "Aww." It is now a part of Kaleo's repertoire. He uses it when he feels the same from me. I hope he never loses this connection to vulnerability in love, devoid of shame or embarrassment. I will continue to teach and encourage that, and to support others when they express it.
HL: What piece of advice can you give new working moms?
MJ: Jennifer Siebel Newsom recently shared a series on Instagram from @momlife_comics about how "society continues to treat parenting as mom's burden and dad's adorable hobby."
I say this with love: don't wear motherhood as a badge of honor in place of standing up for yourself. Acknowledge and speak up for inequalities in and out of the home. It's not socially acceptable to expect women to accept less, yet it's hidden in so much of our everyday messaging. If we don't work on decoding and re-educating, we will take on more than we should. Just like on planes, put on your mask first, then help your child.
HL: If we could wave a magic wand, what do you want for Mother's Day?
MJ: Time, time to spend with Kaleo unobstructed. Unlimited cuddles and another day just for me at the medspa, also unlimited. Last but not least, equality but that is always implied.
Christina Farr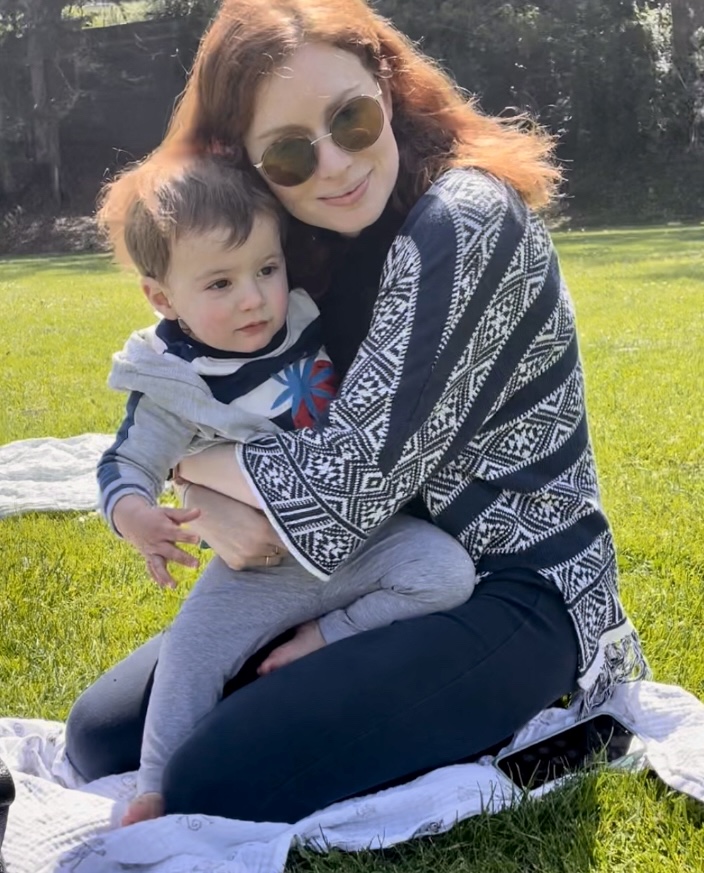 Christina Farr is an investor with OMERS Ventures, specializing in health tech with focused expertise in biotechnology and behavioral and women's health. She started her career at VentureBeat before becoming one of the industry's best-known health technology reporters. A journalist, writer, and on-air contributor for top-tier outlets including CNBC, Fast Company, and Reuters News, Chrissy has also been a featured expert on ABC News, CNN, and NPR.
She has broken multiple stories involving the world's top tech companies, including Apple, Google, Facebook, and Amazon. She currently sits on the boards of several health-tech companies and provides strategic market and industry expertise to OMERS Ventures portfolio companies across Europe and North America. Chrissy holds graduate degrees from both University College London and Stanford University.
HL: What is your biggest challenge in balancing motherhood and your career?
CF: There are so many that it's hard to choose just one. If I had to hone in on anything, it's really time management. Being home for bedtime as much as possible is important to me; so, that involves turning down travel opportunities or ensuring meetings don't run late.
HL: What moments with your son make it all worthwhile?
CF: It's the snuggles when my son sees me after a long day. Mine is 14 months, so still young enough for a proper cuddle.
HL: What piece of advice can you give new working moms?
CF: Embrace the messiness. You won't get everything perfect or exactly as you want it to be. Things that get carefully planned out are often derailed for some reason or another. So, take it day by day. And take care of yourself along the way!
HL: If we could wave a magic wand, what do you want for Mother's Day?
CF: A relaxing facial, no question.
Lillian Phan
Lillian Phan, founder and principal of her namesake company, is a first-generation Asian American designer of experiential branding. She brings a holistic, multifaceted customer experience approach focusing on contextualizing events in hospitality and real estate. Drawing from her extensive sales development and luxury-event background, Phan curates unique experiences for her clients who have come to expect premier end-to-end results synonymous with the brand.
Some of Phan's notable projects include her work with Food Network star chef Kathy Fang, Michael Mina Group, Elle Decor™, and Wilkes Bashford. In addition, she prides herself on providing authentic cultural immersion experiences and recently produced the Lunar New Year Festival + Marketplace at The Crossing at East Cut.
Her passion for philanthropy and dedication to the local Bay Area community has resulted in record-breaking fundraisers and groundbreaking, elevated events. As chair, she led the executive board of directors of the American Red Cross and has been at the helm of iconic San Francisco galas for many historic organizations.
Phan received her Bachelor of Science in business and marketing from the University of Southern California in Los Angeles and is a forever Trojan. She is a proud San Francisco resident and tastemaker exploring the area's diverse restaurant scene and city's urban treasures with her husband Alec, daughter Camellia, and their French bulldog, Lox.
HL: What is your biggest challenge in balancing motherhood and your career?
LP: My biggest challenge in balancing motherhood and career is the ability to master childcare logistics and the art of slowing down and appreciating each moment. Being present for both is something I constantly have to work at.
HL: What moments with your daughter make it all worthwhile?
LP: The initial twelve months for a first-time mother are incredible with so many significant milestones. Watching your child be born and bloom each day, witnessing their firsts as your own is refreshing. From the simplest reaction of a giggle to trying new things to the imitation game of mannerisms and facial reactions, you know you're shaping them into your own legacy—the best version of yourself. My favorite time of day is at dawn when I greet Camellia in her nursery and spend the morning with her reading books, teaching her new tricks, and getting her ready for the day. The intimate moments between mother and daughter are so special, knowing you are the super role model and mom that she looks up to.
HL: What piece of advice can you give new working moms?
LP: You truly need to have a good support circle and embrace help. Continuous communication with your partner and outlining expectations and needs will help with the transition back to work. My three sisters and I share a 24/7 WhatsApp group chat where no topics are off the table, including lactation, sleep cycles, sex after childbirth, and venting sessions, making it possible to put things—big and small—into perspective. I am lucky to have close friends and neighbors that I can lean on for those extra helping hands when work might require more time and my husband isn't able to cover. Knowing whom you can count on is vital for new working moms.
HL: If we could wave a magic wand, what do you want for Mother's Day?
LP: My husband and I explored the magical island of St. Barts for our honeymoon and enjoyed the various beach clubs, champagne sunsets, and restaurants that make it so special. Upon our return, San Francisco officially went into shelter-in-place the following day and the pandemic began. I still dream about St. Barts, and heading back to the French Caribbean island with our toddler in tow would be the ultimate bliss.
Ciji Rich Jeffries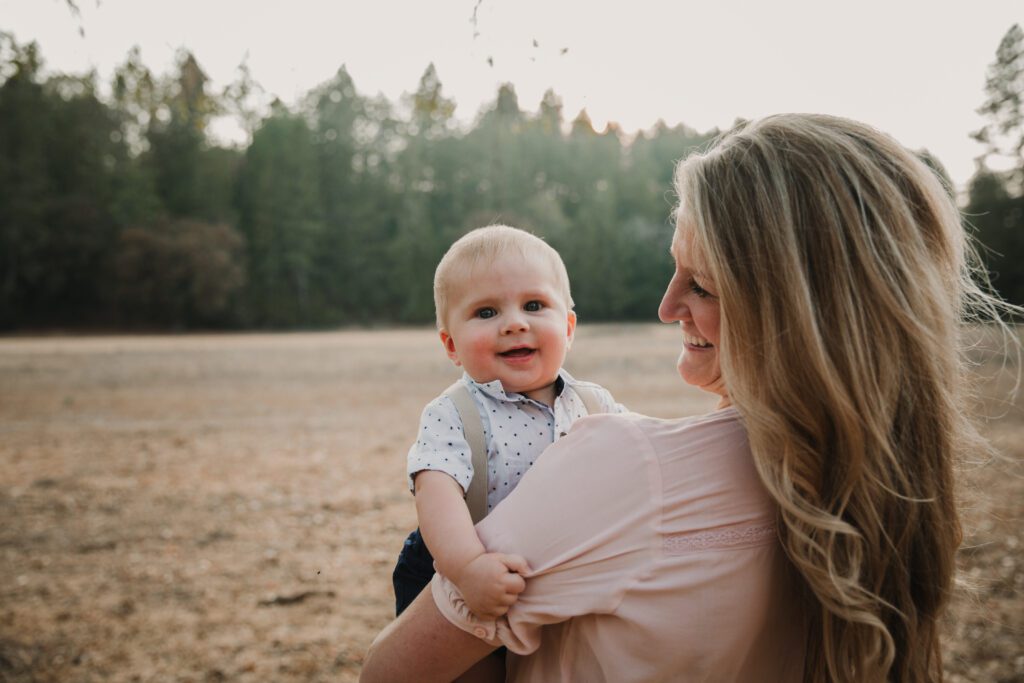 A woman of various talents, Ciji Rich Jeffries plays many roles. By day she serves as a director for Charles Schwab, supporting the development and strategy of fee-based, managed investing offers, and by evening she serves as the head of sales and marketing for her personal wine label, Lúnasa, which she and her husband, Jordan Jeffries, own and launched last year. She also recently added "mother" to her repertoire, welcoming her first child, son Rhys, in February of last year.
Jeffires attended Columbia University, earning her BA in Biological Sciences. After graduation, unsure of what career path she wanted to pursue, she accepted a strategy and business development role with Merrill Lynch. She quickly solidified herself as a top performer and accelerated to director in just six years. In 2014, Jeffries was one of the youngest leaders to be appointed as regional chief operating officer for the Pacific Northwest division. In 2017, she was named by the San Francisco Business Times as one of the "Most Influential Women in Business."
HL: What is your biggest challenge in balancing motherhood and your career?
CRJ: I want to be the best at what I do, both as a mother and professionally in my career. However, being the best at one inherently feels like it comes at the detriment of the other. I've found that being intentional and focused with where I spend my time and setting boundaries is key to being successful.
HL: What are the moments with your child/children that makes it all worthwhile?
CRJ: For me, it's the simple, everyday things, like Rhys wrapping his tiny arms around my legs in an effort to get my attention, his genuine excitement to see me at the end of the day, or his sense of accomplishment at learning a new skill. The little things remind me to be present and enjoy these special, fleeting moments.
HL: What piece of advice can you give new working moms?
CRJ: Balancing a career and motherhood can be exhausting and overwhelming at times. Above all else, give yourself grace and don't be afraid to ask for help. It's easy to feel like everything you do should be for your kids, but it's important to make time for yourself.
HL: If we could wave a magic wand, what do you want for Mother's Day?
CRJ: More hours in the day to tackle my ever-growing list of projects. Otherwise, I would love to spend the day with my family at our favorite beach in Hawaii, away from the chaos and obligations of everyday life.