In 1849, Jean-Baptiste Alphonse Karr wrote, "Plus ça change, plus c'est la même chose." The French have a way of putting it: The more things change, the more they stay the same.
However, Monsieur Karr never made a visit to Fillmore Street. Although the close-knit Fillmore Merchants Association that was established in 1907 is the city's oldest, very little on Fillmore Street stays the same. Step into legacy Fillmore Street boutiques to find up-to-the-minute collections as well as a timeless accent on independent designers of international repute.
Some merchants have thrived for 40-plus years and others opened just four weeks ago. Still other stores, such as Alice + Olivia, have recently reopened following a pandemic pause. And a new addition, Redmint Holistic Wellness Sanctuary, is coming to 2044 Fillmore Street in spring 2022. So, it's time for a Fillmore Street shopping update.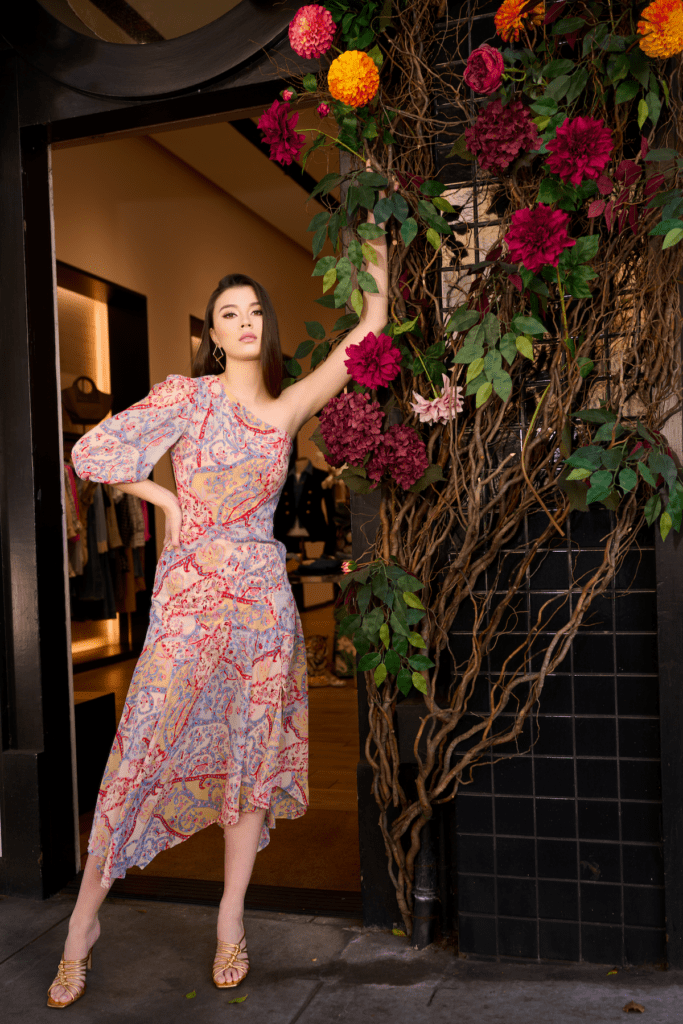 Did you know? Fourteen massive iron structures known as The Fillmore Arches once stood at each intersection, casting light along Fillmore Street from Fulton to Sacramento. A reputation as one of the most illuminated streets in America ended when the arches were dismantled, melted down, and sold for scrap to support the war effort in 1943.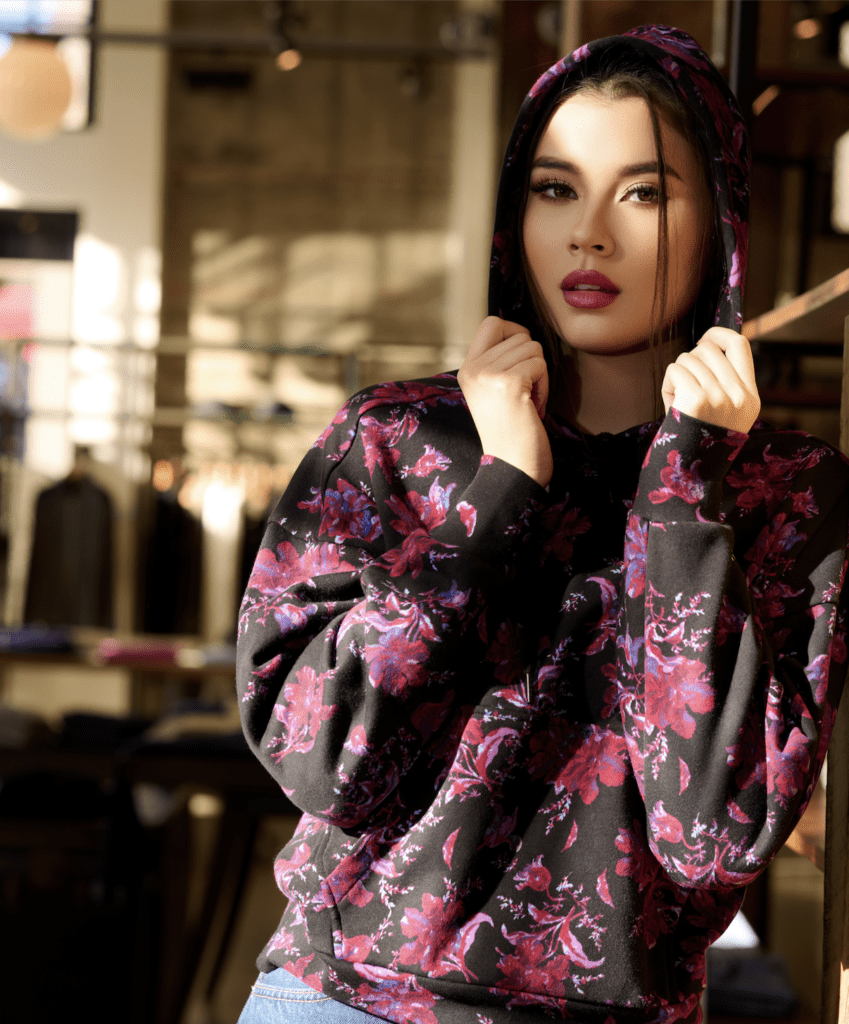 On the Sunny Side of the Street
Approaching from Divisadero, it's delightful to notice how light floods in through large showcase windows of the shops on Fillmore Street's eastern side, so this window shopping stroll begins there.
To showcase classic British tailoring made in the USA, Rag & Bone has occupied one of the most prominent store corners in San Francisco since 2014. Retailer of quality fashion-forward denim, casual wear, footwear, and accessories for men and women, the brand places an emphasis on authentic, well made garments that last. 2060 Fillmore Street
Occupying another enviable corner location for the past six years, FRAME is prominently perched at its home for the past six years. Bathed in sunlight, biodegradable denim — "The world's most luxurious jean that can quite literally be worn into the ground" — never looked so good. Garments displayed on wooden hangers are generously spaced on rails and what's not hanging is "framed" in custom shelving, making it a pleasure to browse. At the moment, the two top sellers for this American fashion brand are hi-rise and relaxed straight jeans. 2142 Fillmore Street
As every true San Franciscan knows, a day without layers is asking for trouble. Inspired by Ireland and using fine yarn, organic cotton, Merino wool, soft linen and sumptuous cashmere, founder Margaret O'Leary brings distinctive style to her knitwear collection of comfortable, cozy sweaters, and wraps. 2400 Fillmore Street
Ready-to-wear from accessible fashion labels we all love fill the rails at Heidi Says. A Fillmore Street stalwart since 2001, an entire look can be put together in one place, since the collection includes clothing, shoes, jewelry, and accessories. 2426 Fillmore Street
For more than 30 years, Eileen Fisher has been about women's clothing that embraces simplicity, sustainability, and timeless design. While they've (sadly) phased out The System of modular dressing based on eight simple silhouettes, more sensible mix and match shapes are new for this season. 2216 Fillmore Street
Cuyana does women's premium essentials around a philosophy that's based on fewer, better things. A newcomer to Fillmore Street, last fall the label launched their second San Francisco store to complement the Union Square location. Foundational items and cashmere pieces put the emphasis on cozy, soft, casual. Handsome, hard-working leather bags, totes, small accessories and wallets can be personalized with a letter initial charm crafted from Italian pebbled leather. 2116 Fillmore Street
The personalization theme continues at Gorjana Jewelry, where signature charms come in 14-karat gold. Layer them on in chunky bracelets or delicate necklaces. Shop by initial or birthstone; engrave a message or a memorable date. 2056 Fillmore Street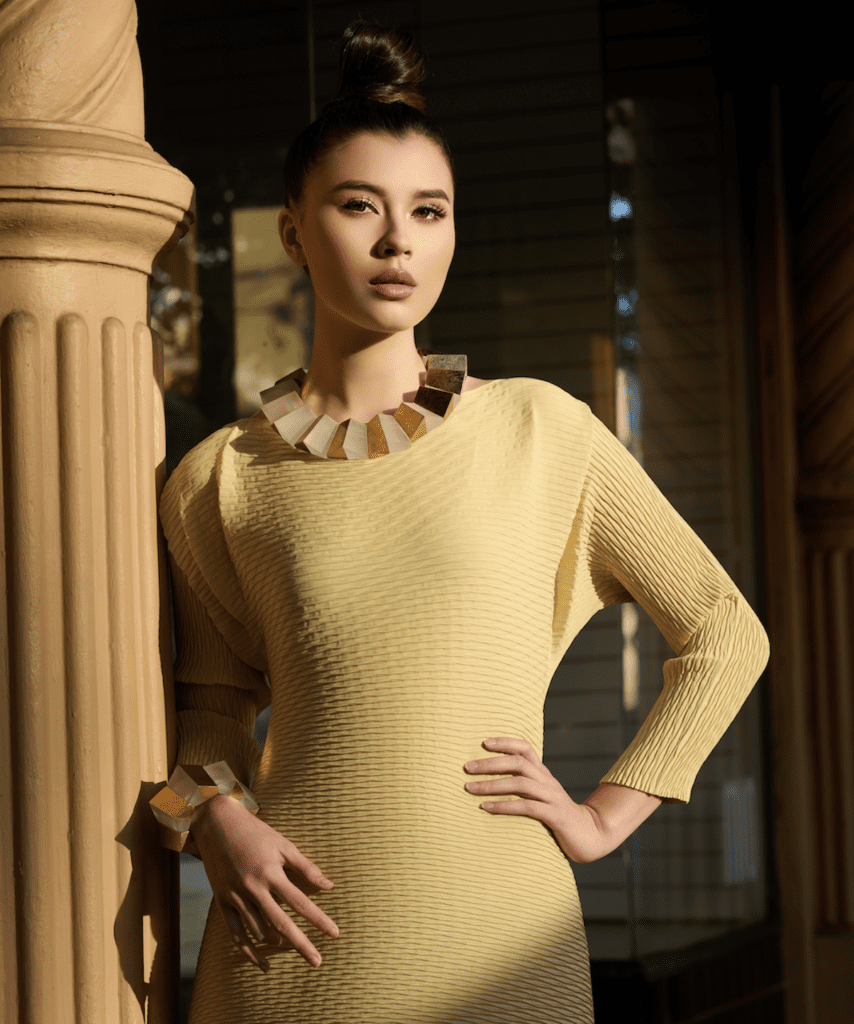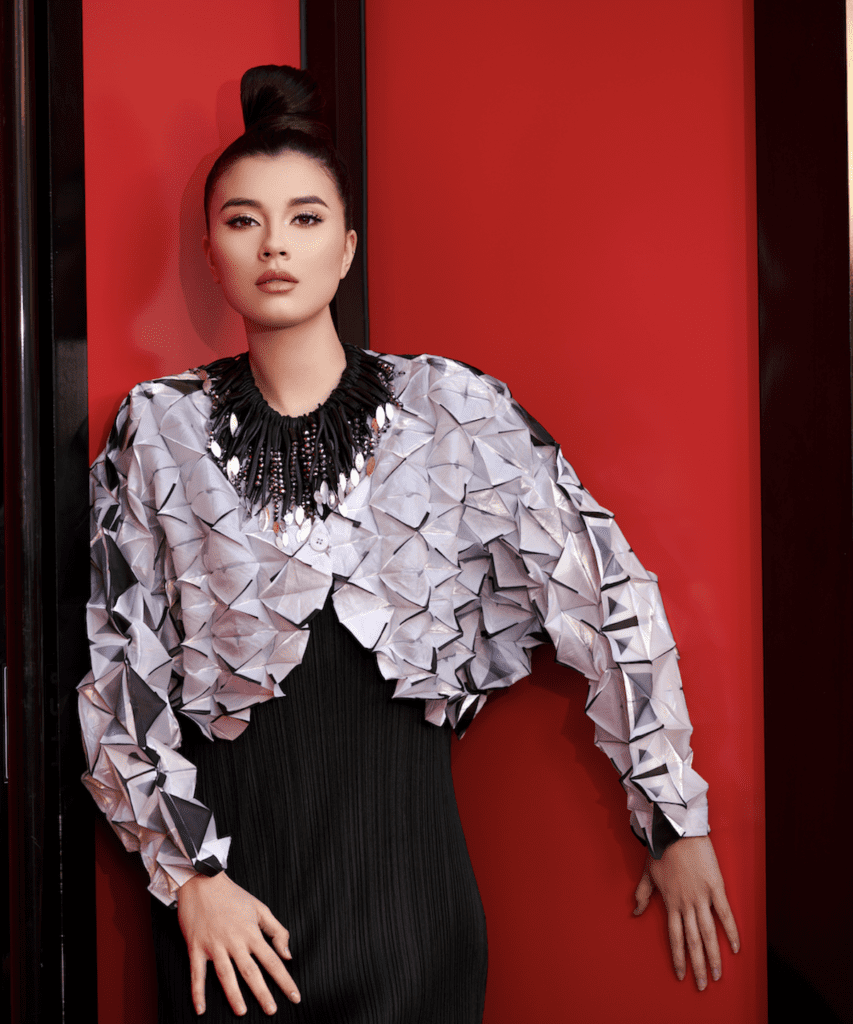 On the Other Side of the Street
No place says personalized fashion shopping at a Fillmore Street boutique more authentically than MIO, the street's grande dame, established in 1986. A carefully curated collection of clothing and accessories comes from exceptional small and independent designers in Europe and Asia, particularly Japan. Look no further for fabulous, timeless Issey Miyake brands and more. 2035 Fillmore Street
Alice + Olivia is very much open, so don't believe everything you read on Yelp. By way of a greeting, two plush, red statement sofas say come on in and stay awhile. Launched in 2002 to create the perfect pair of bell-bottoms, the brand by New York designer Stacey Bendet was promptly discovered by Barneys, and it's been popular ever since. Expect to find both whimsical, flirty floral dresses and sexy silhouettes. 2259 Fillmore Street
Whether shopping for your own children or someone else's, Mudpie is a delight. In a historic building with a spacious and charming interior, the store has been a Fillmore Street fixture since 1976. Filled with a curated collection of clothing, blankets, toys, and books for babies and little boys and girls, Mudpie displays an old-fashioned vibe that's rare these days. Ask about gift wrapping and shipping to save a trip to the post office. 2185 Fillmore Street

Enter under the faux floral entrance. There's eye-catching artwork, raffia wall coverings, graphic silver wallpaper. Pass by the Billy Baldwin Studio tiger-print slipper chairs set off by cascading white orchids toward a pink illuminated sign that says "I Want It All." That's easy to say for those who love classic Veronica Beard styles from the sisters-in-law team that launched the label in 2010. Some claim the signature Dickey blazers are a wardrobe game-changer. 2241 Fillmore Street
I'm a "connoisseur of casual," says Ruti, whose shop is stocked with unique fashion items she's personally designed or hand-picked. Keeping strong women with effortless panache in mind, her meticulously curated collection includes Israeli designers from Ruti's native Tel Aviv. CORE by Ruti delivers basic wardrobe essentials like leggings, camis, tees, and tops. 2119 Fillmore Street
Scotch & Soda touts "Amsterdam" as their tagline, sprawled across the ubiquitous unisex foldaway tote bag that's known as The Centraal. The boutique men's and women's fashion collection is designed to represent contemporary, free-spirited aesthetics. One of 246 freestanding stores for the brand, each urban location is found in a neighborhood that presents a sense of place. 2031 Fillmore Street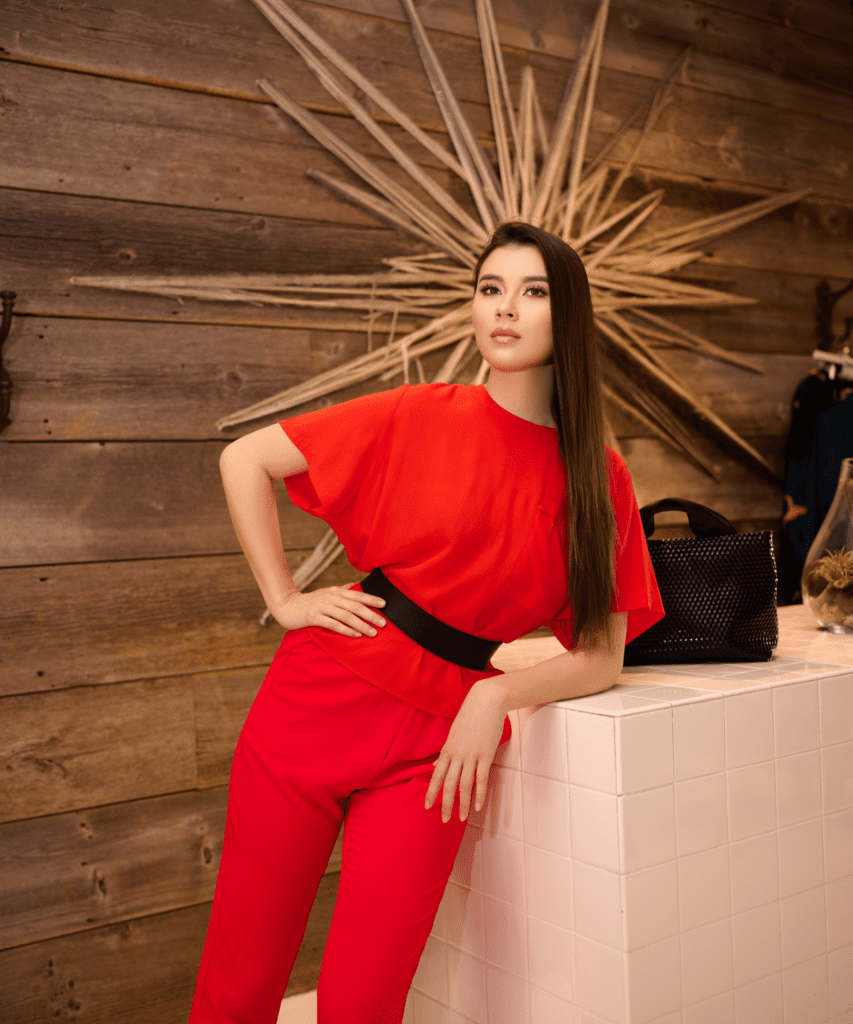 EXECUTIVE PRODUCER: TERESA RODRIGUEZ
PHOTOGRAPHER: VINCENT GOTTI
PHOTO SHOOT PRODUCER: GIOI TRAN
PHOTO ASSISTANT: BESSIE GOTINGCO
HMUA: OZZIE MENDOZA
MODEL: CHERIANN GLAB WITH STARS MANAGEMENT