Kobi Halperin ushers Ungaro into a new era
After two pandemic years at home in sweatpants, it feels like it's time to climb out of our comfort cocoons in favor of clothing that's more flattering and feminine, but not fussy.
Kobi Halperin may be able to help us unfurl our wings, as the latest designer at Emanuel Ungaro, the French fashion house owned by Silicon Valley entrepreneur Asim Abdullah. Created by the late Emanuel Ungaro in 1965, the house is known for its butterfly motifs, polka dots, bold colors, mixed prints, and ruched, draped apparel that evoke a sense of elegance and ease. Ungaro retired in 2005 and died in 2019.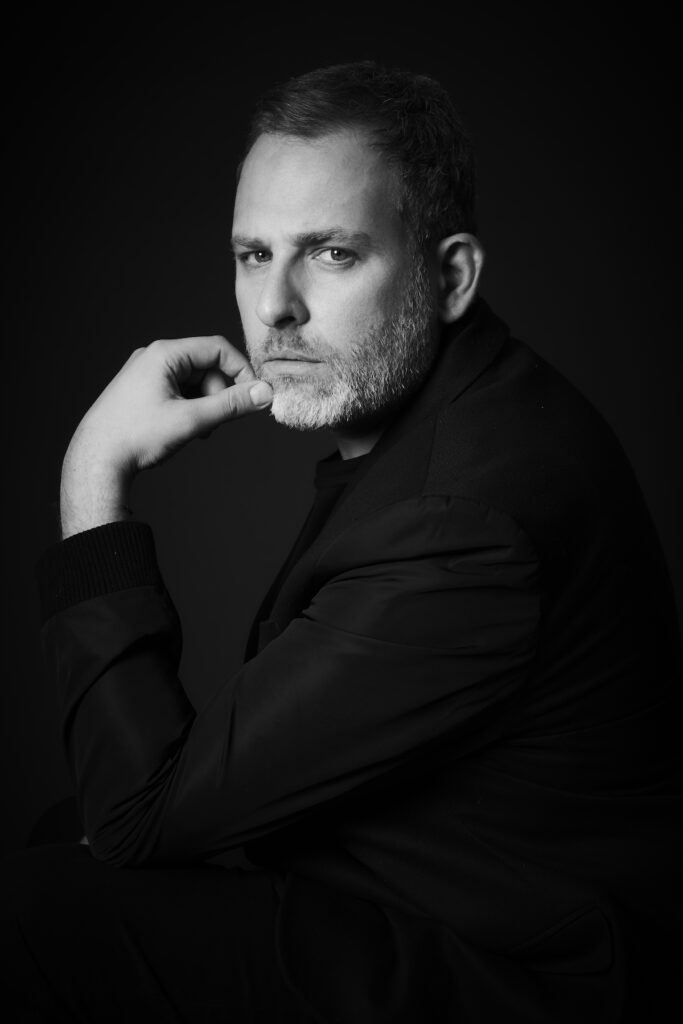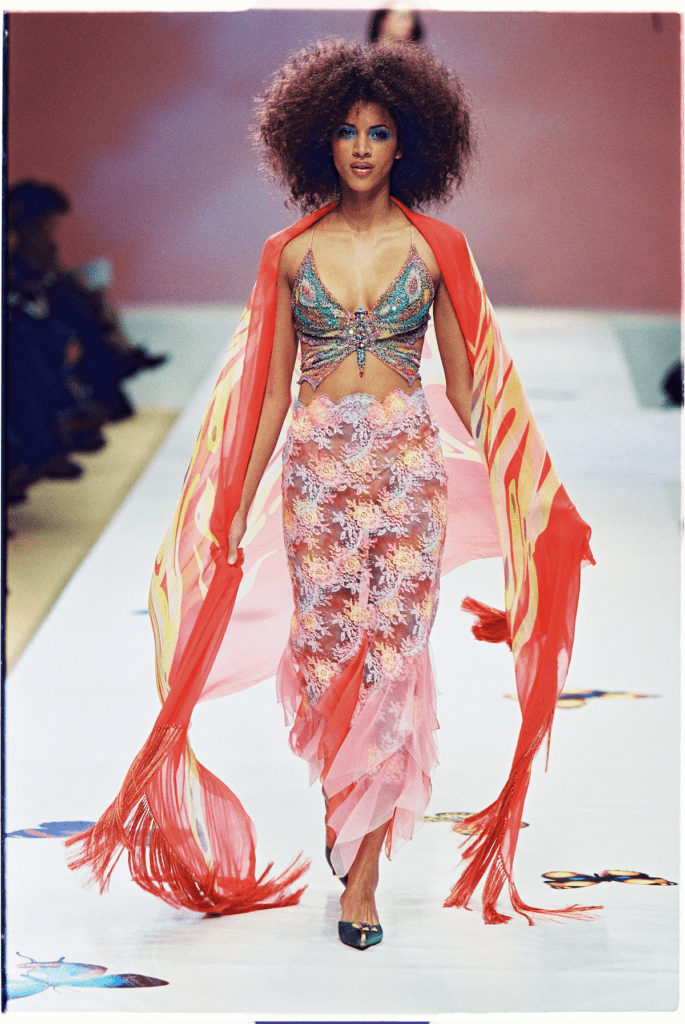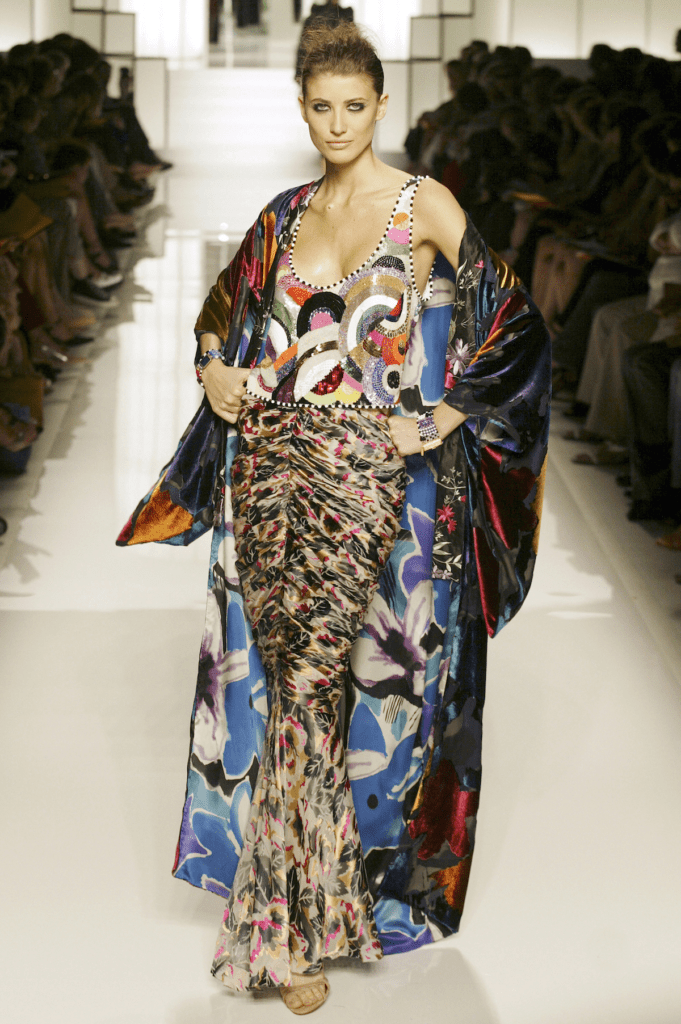 "Emanuel Ungaro was a designer really celebrating women—he was not necessarily following trends," Halperin said via Zoom from his showroom in New York. "Back in the days when everything was very proper and very French and classic in a way with the moment of Balenciaga and the moment of Dior, he was like a gypsy, bringing all the colors and the prints and, really, the celebration of women.
"That is the starting point," he notes. "I want to be very humble in my approach. I want to celebrate women. I don't have any desire to force my ideas on them. I just want to make them look and feel beautiful."
Halperin, an Israeli who previously worked at Elie Tahari and Kenneth Cole, created his own eponymous line in 2015. The challenge at Ungaro is big. He's the ninth designer since 2005, when Ungaro retired and Abdullah acquired the business. But instead of being nervous, he's excited by the opportunity to bring a new generation of customers into the fold.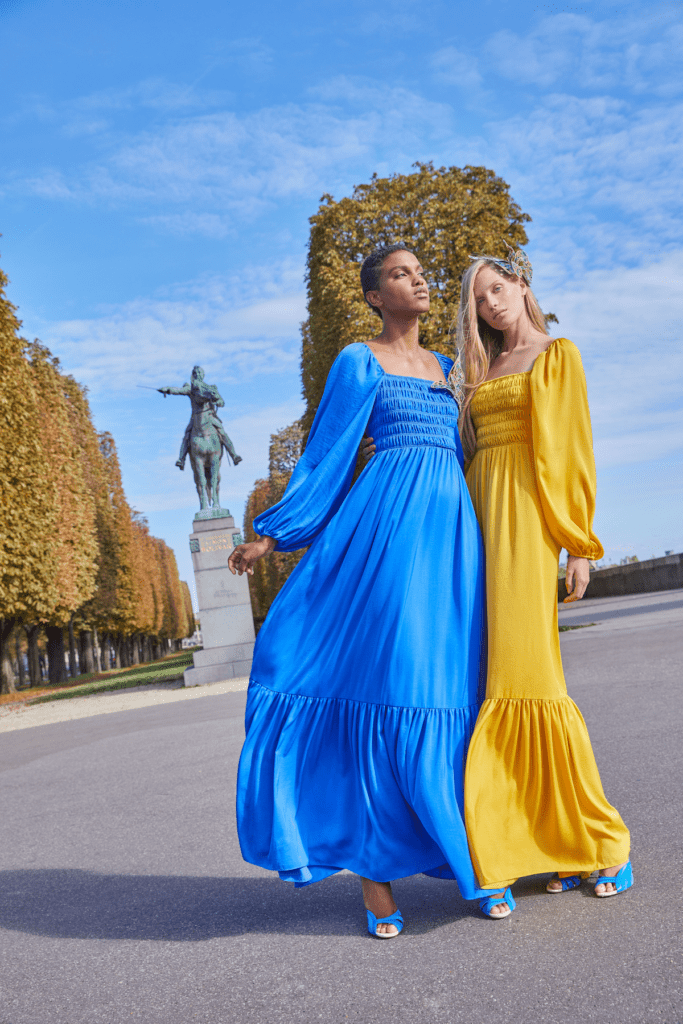 "When I mention Ungaro, if they know the brand, they smile," Halperin says. "And if they don't know the brand, they are excited about this European aesthetic and its femininity. So, if I can keep the smile and make the brand successful, I did my job. Because then I can make more people happy, looking beautiful."
His first collection for Ungaro, Resort 2021, debuted last fall, followed by the Spring/Summer2022 collection shown in New York and Paris. It featured the house's iconic butterfly, as well as bold colors like fuchsia, tangerine, and yellow, and the ruching and draping that are the brand's other hallmarks. The Fall/Winter 2022 collection will hit the runways of Paris Fashion Week in March.
In the Ungaro archives in Paris, Halperin found "a paradise of inspiration" in the couture pieces he saw dating from 1970 through 2007. (Mariah Carey and Salma Hayek have been famously photographed in Ungaro's iconic, sequin butterfly halter top from 2000.) Halperin's task is to reimagine what the woman of today wants, because, as he puts it, "the needle has really changed.
"Part of moving the house forward means that at present, Ungaro is not producing a haute couture line, although it's on his wish list for the future. Currently, he's designing two lines—contemporary and resort—sold exclusively at Saks Fifth Avenue, with prices ranging from $400 to $1,000 per item. He's got an eye on craftsmanship and quality, creating pieces that he feels are timeless, yet offer value. Blouses are a big seller.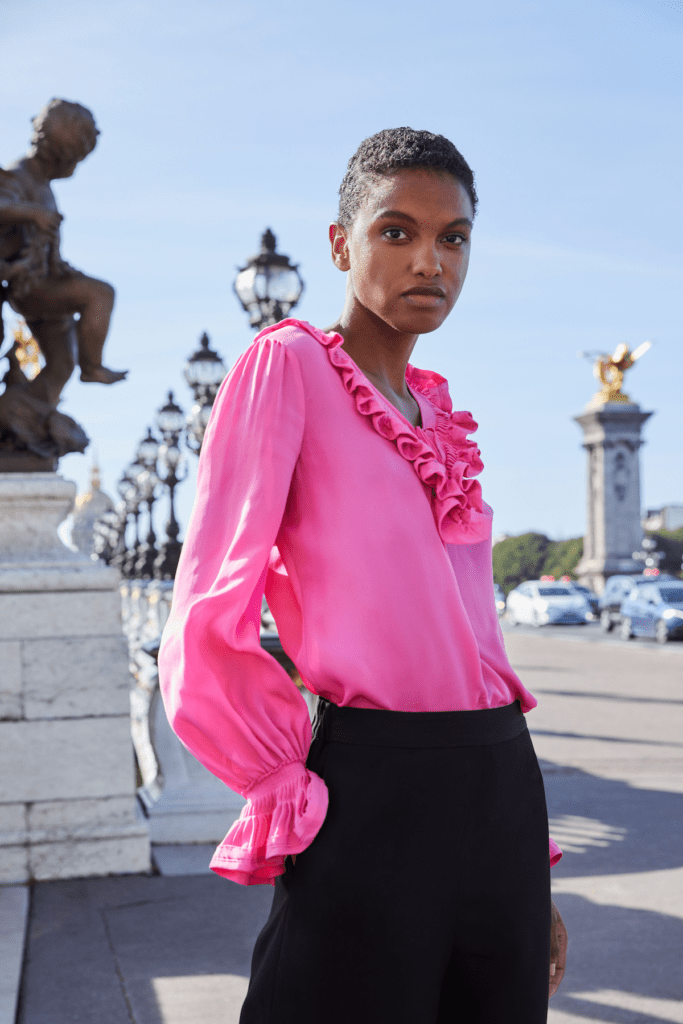 "We are living in this life of Zoom, so a beautiful blouse is the answer; because, the truth is we can all be with our sweatpants or our comfortable pants, but we can put a beautiful blouse on and that's what we need," he says. "Then there's the idea of being versatile—that you can wear the same polka dot blouse with your jeans and be super casual, and then put the right shoes on and be all decked out and very chic and wear it all night."
"It's about the idea of giving you, as a consumer, the choice of what to do with it and wear it in away so it doesn't look so fussy," he says. "The beauty of what I'm trying to do with Ungaro is this effortless feeling, a nonchalant feeling."
In another nod to today's market conditions, Ungaro apparel will be offered in inclusive sizes, from XXS to XXL, with tailored pieces running from sizes0 to 16. "This is not just for a petiteFrench girl, it's for every woman," he says.
Local fashionistas can find out for themselves when Halperin comes to the Bay Area for a private dinner with clients at Abdullah's home in Atherton on March 29, followed by a personal appearance at Saks on Union Square on March 30 from noon to 3 p.m.
"I'm very familiar with the customer I'm trying to target," Halperin says. "I love her, and she feels it, and then she's giving me the love back, and we're building a successful story.