Elevating Body, Mind & Soul with Wine Country Botanicals
Venture through California wine country in the spring and summer and you'll find yourself surrounded by stunningly vivid fields of lavender, groves of citrus trees, and gardens of roses and wildflowers nestled among lush vineyards. The beauty of wine country and its pure, fragrant, and therapeutic ingredients are what inspired Sonoma County resident and longtime wine industry veteran Nicole Simpkins to create Wine Country Botanicals, luxury bath and body products based on the unique fragrances and ingredients found in wine country. We spoke with Simpkins about her love of nature and her shift from wine to wine country-inspired natural beauty and body care.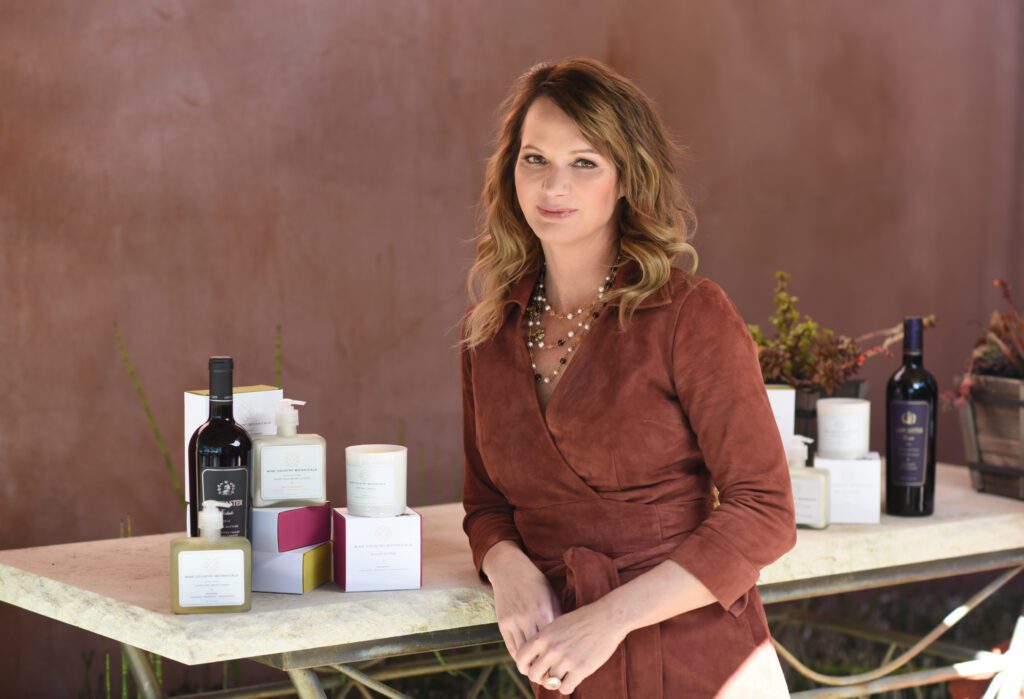 HL: You've had a long and successful career in wine, including the launch and co-ownership of two highly acclaimed wine brands. How did your knowledge of and experience with wine assist you in creating Wine Country Botanicals?
NS: Wine has been a significant part of my life for several decades. It still is, of course, but more as an appreciator than a creator. I love being in nature and have a great passion for the beautiful bounty surrounding us here in wine country—truly food for the soul and senses. Walking the vineyards, strolling through and touching vibrant, fragrant lavender, breathing in the natural perfume of eucalyptus, rosemary, roses: this is wine country and it's what attracts us all. When I had my twin daughters, I turned to ingredients found in nature through essential oils and herbal medicine as remedies for those toddler colds and bugs. In my research, I learned how much wine and essential oils have in common, from the importance of sourcing the highest quality from the very best growing locations, to the fact that blending certain ingredients together would yield something more amazing than those ingredients on their own. I used this knowledge to create the most beautiful and most luxurious body products from the highest quality ingredients: something truly magical.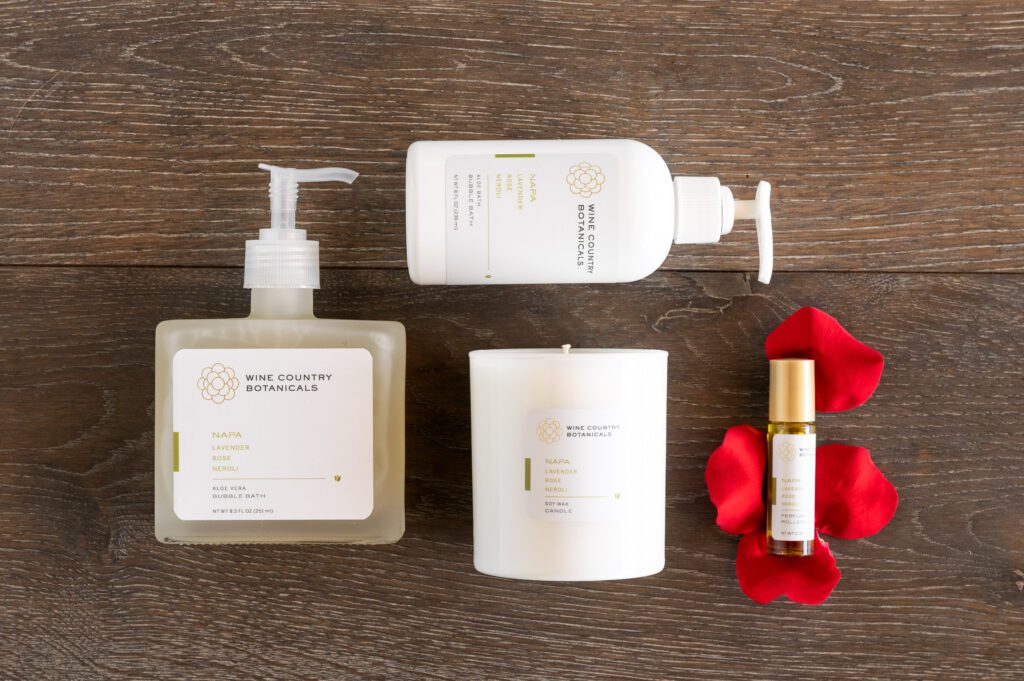 HL: Tell us about Wine Country Botanical's unique product lines and offerings
NS: We offer three distinct product lines inspired by specific regions in California wine country: Sonoma, Napa, and Santa Barbara. Just as each region is different based on its unique terroir—impacted by climate, elevation, proximity to the ocean, etc.—so are the ingredients for each line, although we begin with aromatic lavender as the foundation for each. Sonoma both enlivens and relaxes with sensual bergamot and earthy scents like patchouli, sandalwood, and vetiver. Napa is a revitalizing blend of rose and neroli with minor base notes of frankincense and sandalwood. Santa Barbara is mood-elevating with bright mandarin and sweet orange and calming with herbaceous rosemary and earthy cedarwood. We offer a range of products in each line, including body wash and bubble baths, creams and scrubs, perfume rollerballs, scented candles and hand sanitizers, travel bundles, gift sets, and special essential oil blends. All are absolutely unique and wonderful combinations presented in our gorgeous packaging.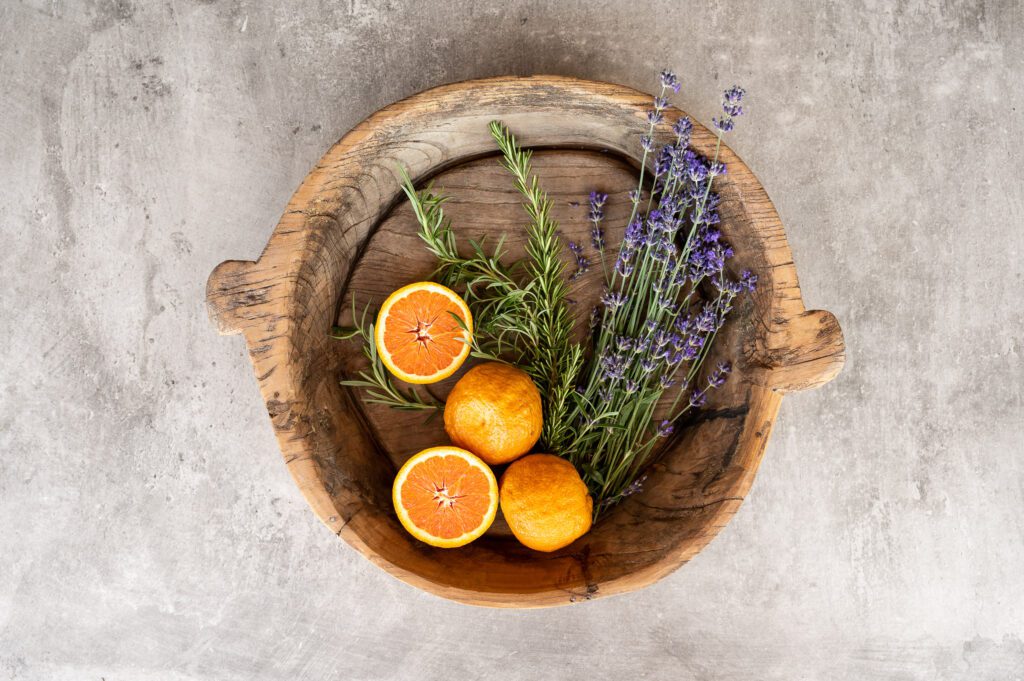 HL: What is your favorite ingredient or blend?
NS: Lavender is definitely my favorite ingredient. It is the Band-Aid, aspirin, and melatonin in any medicine cabinet. It is the base ingredient in all our product lines, because it is therapeutic on so many levels. We source ours from the best growing regions in France from family farms that have been growing this plant and distilling oils for decades. Just like our winery families here in wine country, they are committed to their craft and aim only to deliver the highest quality product.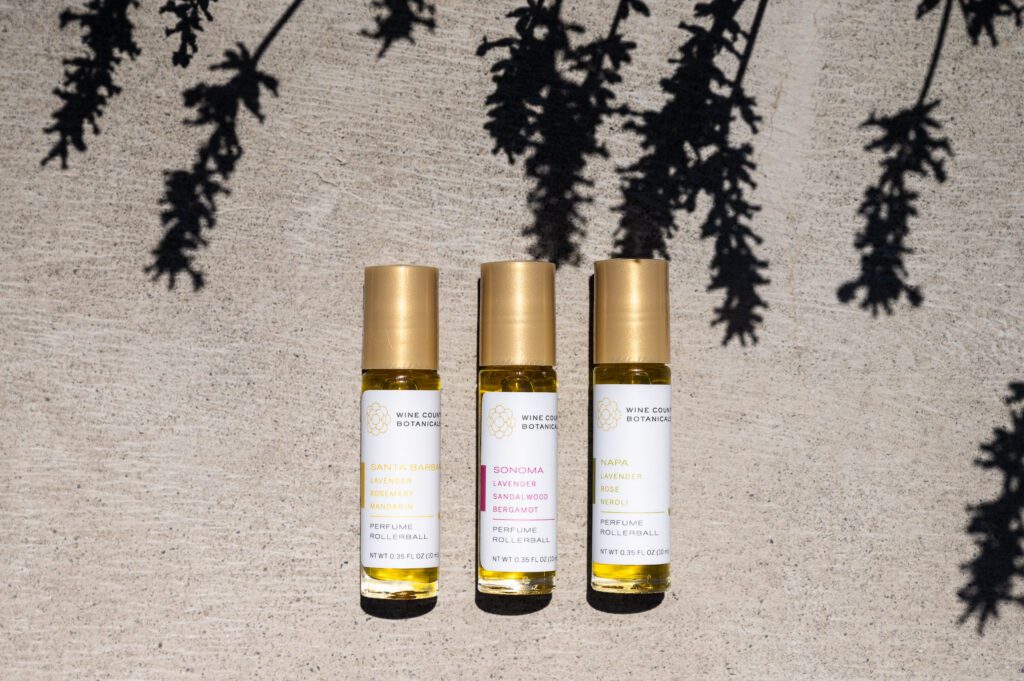 HL: Where can we find your beautiful products?
NS: First, easily online here. You can also find our products in a number of California hotels, resorts, and spas, including the new Montage Healdsburg (in their deluxe bath service), Two Thirty-Five Luxury Suites (Healdsburg), the spa at the acclaimed Farmhouse Inn (Sonoma), the spa at Mayacama (Santa Rosa), and the Four Seasons Hotel & Resorts (Calabasas and Pebble Beach). You can find us at the following wineries: Domaine Carneros, Hanna Winery, Comstock Winery, Ferrari Carrano; and retail accounts include Makers Market (Napa, Mill Valley, San Jose, Walnut Creek) and all Oliver's Markets in Sonoma County. We are available in quite a number of smaller, artisan accounts as well, and we have been featured on HSN and QVC. Send us an inquiry!  
HL: Is there anything that you are working on now that you are particularly excited about? What's coming up next?
NS: We've got some fun new products and specialty items for self-care and home wellness coming out in 2022. Stay tuned! Please follow us on social media @winecountrybotanicals on Instagram and Facebook for the latest announcements and special promotional offers—we run them frequently! Thank you!